The Best Design Tools for Email Marketing Specialists
21 October 2022

Table of contents
What makes an email campaign a success?
Top tools for designing your email campaign
Wrapping up
1.
What makes an email campaign a success?
Nowadays, designing more advanced things is getting as available as ever before. The variety of instruments to introduce yourself to the market is impressive. Email marketing was and remains one of the best mediums for building brand awareness. It's the cheapest medium with the highest ROI for businesses — $36 for every $1 spent!
But how can you design if you don't have a lot of experience with it? In this article, you'll learn about the best practices for email marketing design and the tools that will help you do this fast and easily!
What makes an email campaign a success?
The visual content for an email marketing campaign is what differentiates your messages from others. For a long time, marketers have used multimedia to boost the impact of their content.
Here is what you can achieve by designing top-quality emails:
According to research, 67% of people prefer visual emails over text-only messages. This includes multimedia in the form of photos, GIFs, infographics, videos, and so forth. In other words, well-designed content helps make your messages more attractive and engaging.
Research shows that visual content and good design make your emails easy to memorize. Soon enough, people will associate your brand with the images and logos you use in your messages. Not only does visual content help them understand what you are offering them, but it also helps them remember your brand.
If you send out well-structured messages with quality designs, this can attract more customers to your brand. Yes, visual content for an email marketing campaign takes time to find and design, but we have a solution for this — a list of free and affordable marketing design tools that will make this process fast and simple!
Top tools for designing your email campaign
Here comes the part you've been waiting for — the list of email marketing tools for designing a campaign that brings more leads and revenue to your brand!
1. Stripo for customizable email templates and newsletters
Email marketing doesn't have to take a lot of time. With tools like Stripo, designers don't have to do everything from scratch anymore! Stripo gives users access to more than 1000 top-notch email newsletters that can be customized within minutes.
This tool has a variety of templates, as well as many useful guides on how to make your emails great. As the holidays are approaching, you can use this guide to run a holiday email marketing campaign.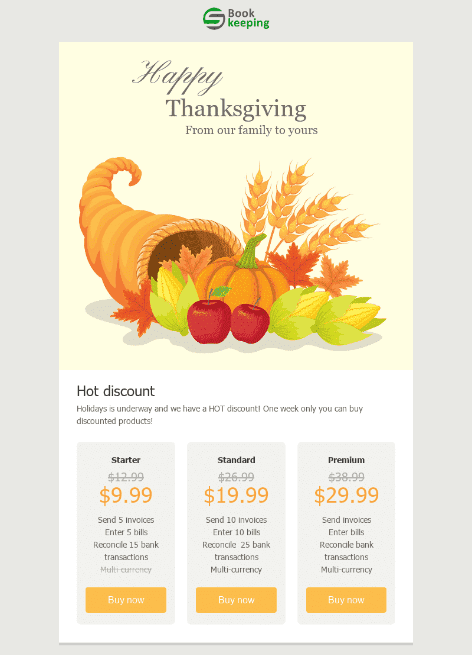 (Source: Stripo template)
Once you are done designing your newsletter, you can export it to 75+ ESPs, including Campaign Monitor, HubSpot, Gmail, Outlook, and Mailchimp.
2. Setapp for affordable access to a rich app collection
Setapp will give you access to some of the best apps for designing your email campaigns at a highly affordable rate.
Let's say, for example, that you need a snipping tool for Mac. Your Setapp membership will give you full access to a large app collection for iOS and Mac devices, and you can install and uninstall apps until you find the perfect one for your campaign. They have over 200 different apps for designers, including CleanShot X, a professional utility that expands beyond Mac's limited default snipping features.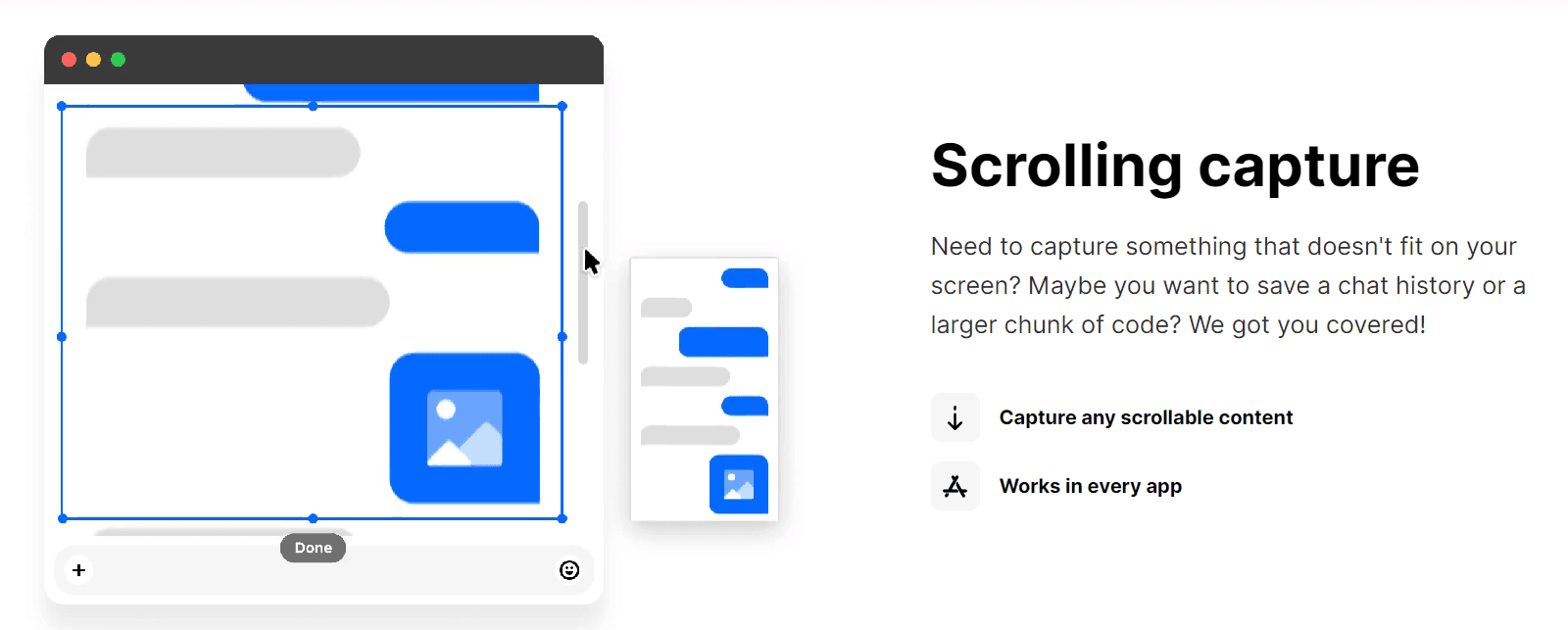 (Source: CleanShot)
3. Canva for access to beautiful stock images
Do you want to find quality images in minutes to use for your emails? Then you should take a look at Canva, a tool that allows you to edit stock images by inserting elements like text, buttons, and banners into them.
Yes, you'd be using stock images that many others have tried before, but the editing capabilities of Canva allow you to create something unique. For example, the Stylish City design below. They used a Canva image and experimented with color gradients to create something special.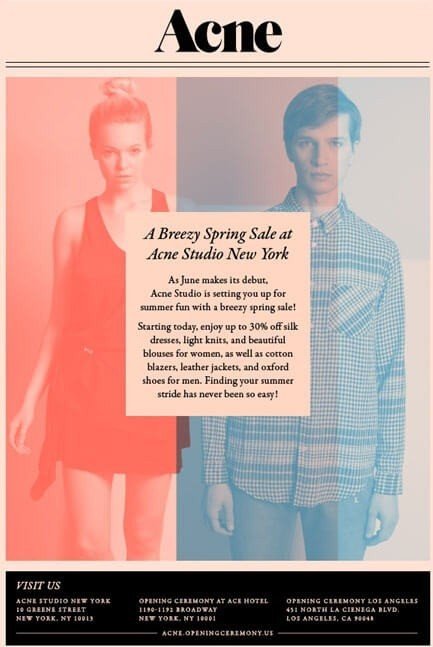 (Source: Canva)
4. PlaceIt for adding screenshots
Next on our list is PlaceIt, a smart tool that will help you add screenshots of your site, app, or your digital products to emails. It's pretty straightforward to use. You just need to enter the URL, and the tool will grab a screenshot automatically and add it to your email context.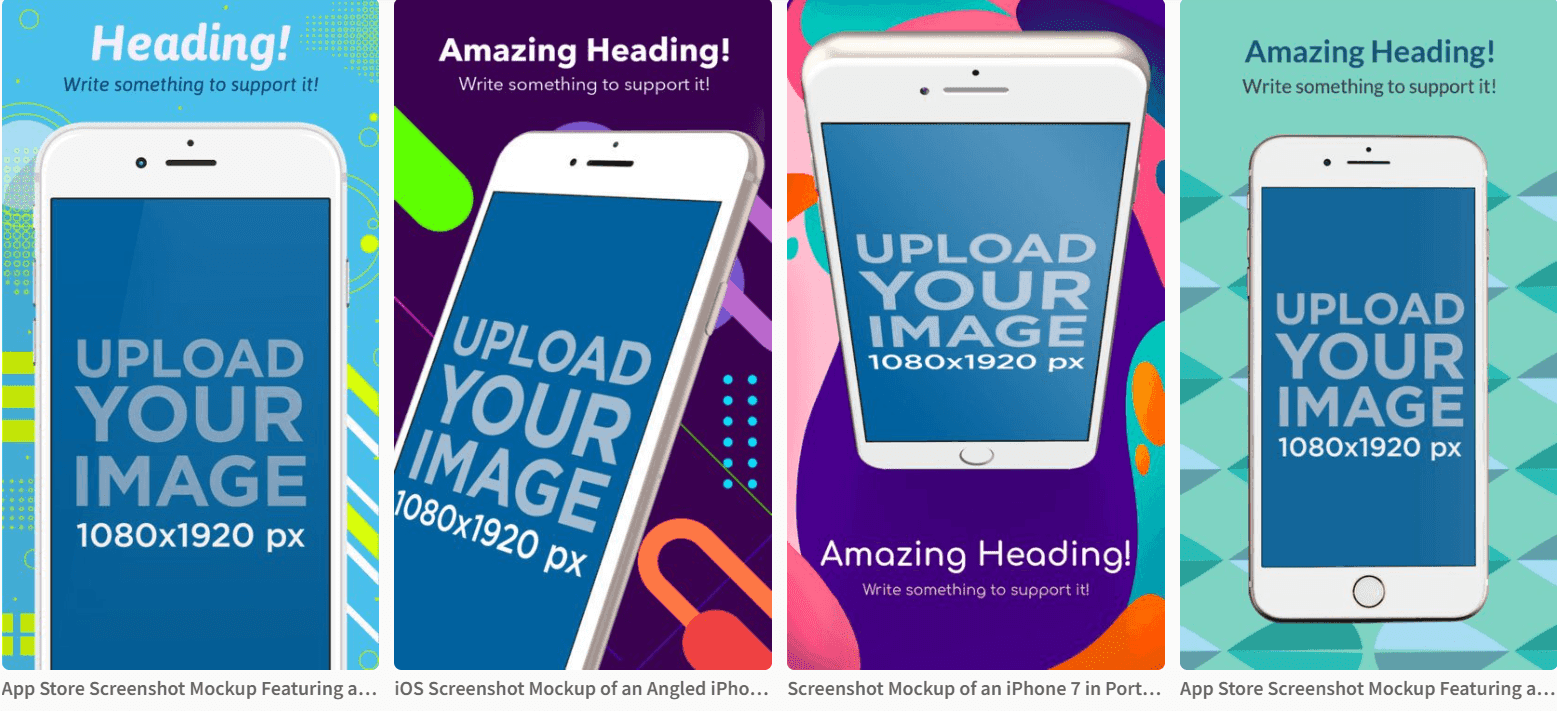 (Source: PlaceIt)
5. Graphic River for adding quality elements to your emails
Do you want to add some banners to your messages? Maybe you need quality icons that will help build brand awareness and enrich your messages. Well, Graphic River has over 759,000 items at a low price, categorized perfectly in this useful design tool.
On Graphic River, you can find everything from graphics, print templates, and presentation templates to vectors, fonts, and textures.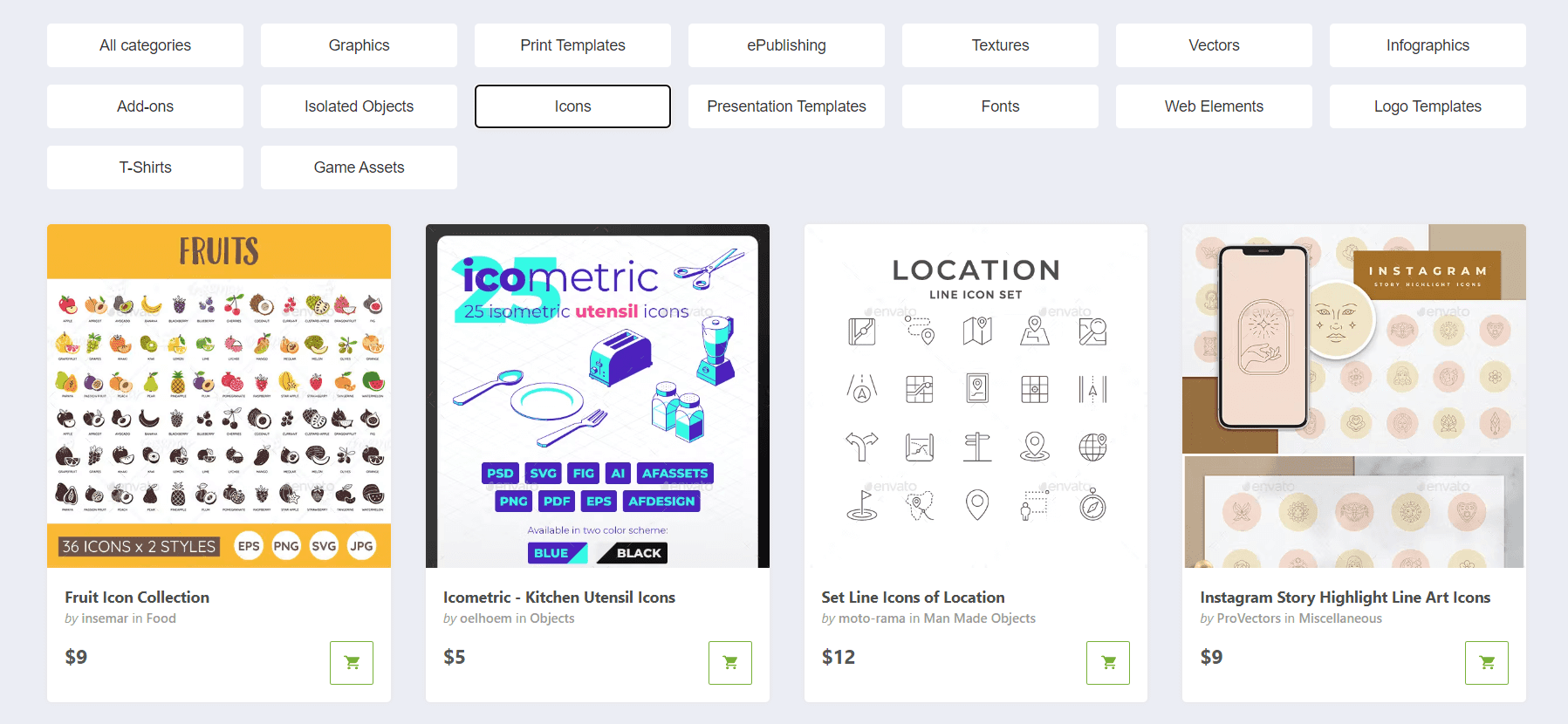 (Source: Graphic River)
6. SnagIt for enriching your screenshots and videos
SnagIt is another useful design tool that will help you with the screenshots you want to use in your email campaigns. You can use this tool to add effects such as reflections, shadows, and fading, and give the screenshots a more polished, attractive look.
The built-in editing capabilities of this tool will allow you to add text and customize it, insert circles and arrows, and even speech bubbles to make your emails more interactive.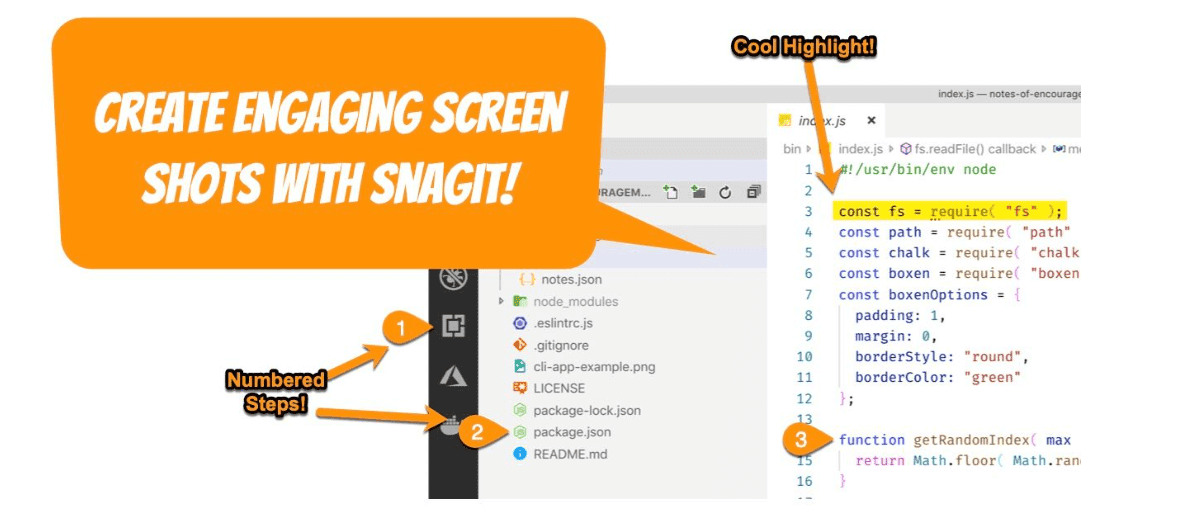 (Source: SnagIt)
7. The Noun Project for quality icons to add to your emails
Icons are a big part of emails these days. If you are looking for a tool that's rich with them, the answer is The Noun Project. This is your instant access to every kind of icon you need.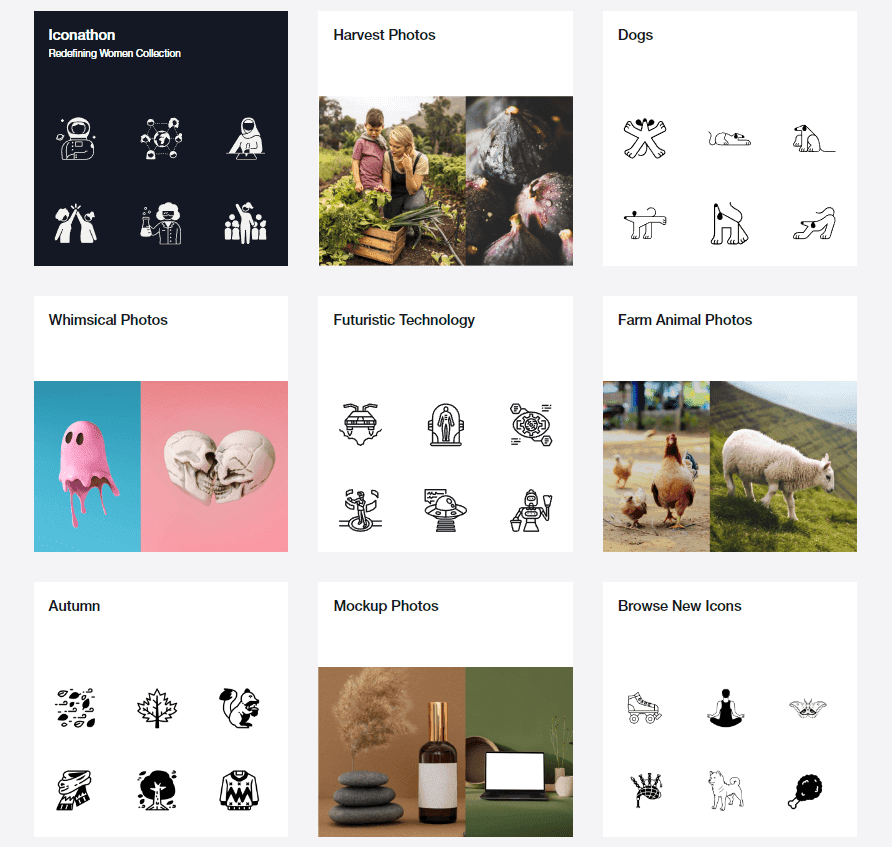 (Source: The Noun Project)
8. Adobe Express for smart video design and better storytelling
Adobe Express can be linked to your Google, Facebook, or Adobe account. It's easy to use and will allow you to create social graphics, animated videos, and web stories without any coding skills.
Let's say that you want to create a video for your email. You can just upload some images on Adobe Express and the tool will generate a short video within seconds for you. On top of this, you can use Adobe Express to create banners, logos, flyers, social posts, ads, etc.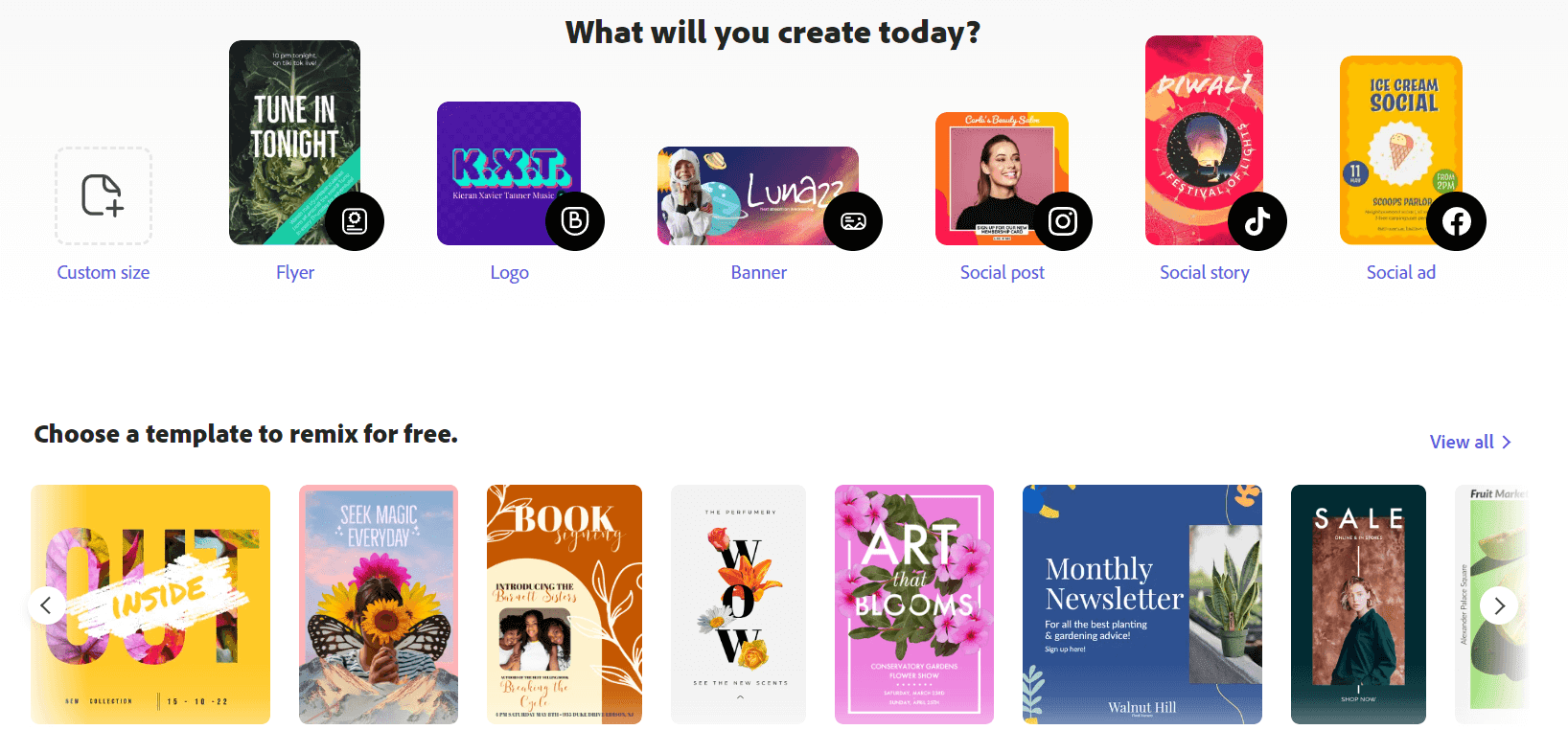 (Source: Adobe Express)
9. Venngage for easy infographic design
Venngage is a tool with thousands of infographic templates and many opportunities for designers, but one of the things that designers favor the most is the infographic feature.
On this website, you can use the simple Drag-and-Drop interface and thousands of quality templates to create infographics to use in your emails. Venngage has hundreds of photo filters, free icons, shapes, and fonts to enrich your designs, and is available on both Android and iOS.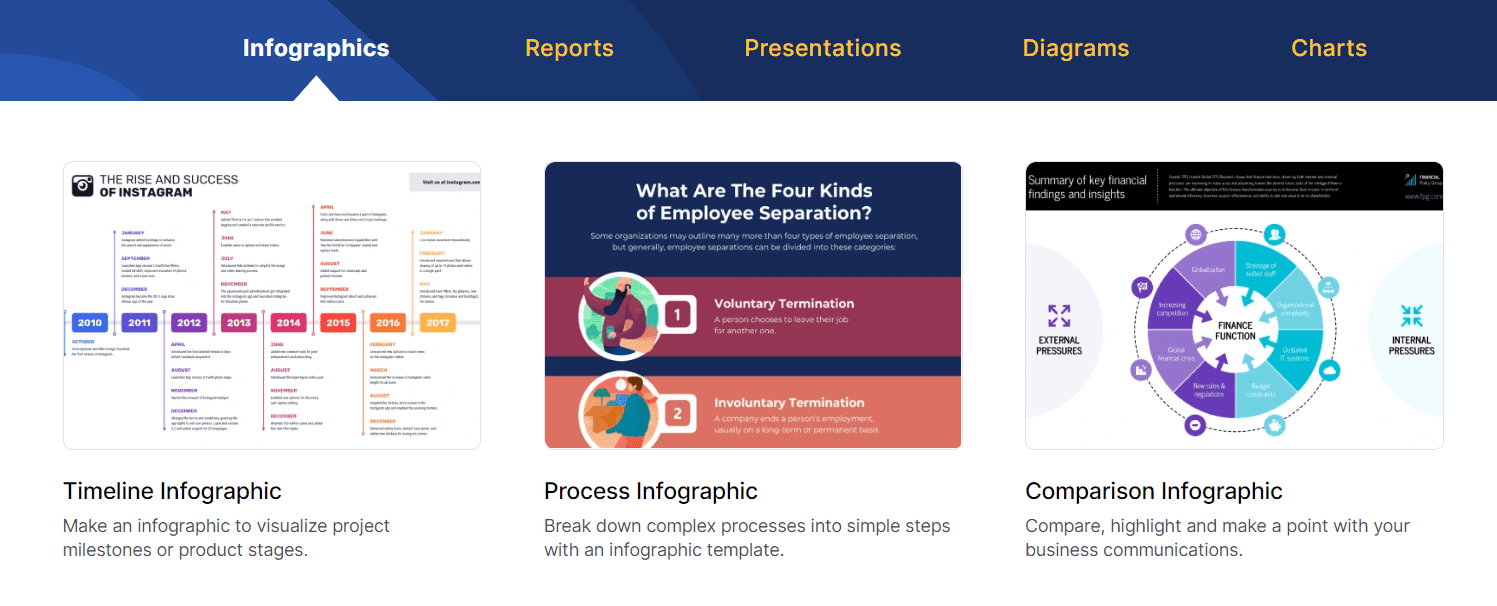 (Source: Venngage)
10. Vectr for vector graphics
Do you want to design your icons instead of using existing ones? If you do, then Vectr is an excellent tool for you! It is somewhat similar to Adobe Illustrator with more limited features, but also a lot easier to use. If you don't have the time or experience to use Illustrator, Vectr is a great tool to create your icons.

(Source: Vectr)
11. Adobe Color for amazing color schemes
The combination of colors you use can have a great impact on the success of your messages. Thanks to Adobe Color, you don't need to handpick the combination of images to use. You can simply download a scheme consisting of 5 carefully combined colors and use it in your design.
Designers use these schemes for everything from designing websites and landing pages to creating newsletters for their email campaigns.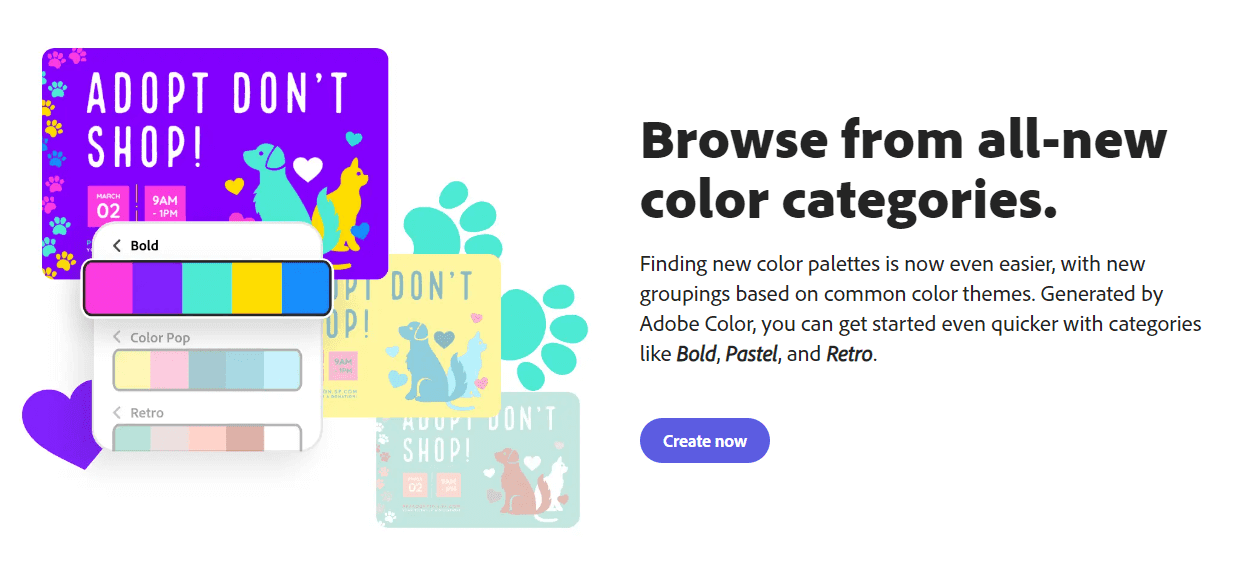 (Source: Adobe Color)
12. GIMP for image editing and retouching
Those images you have for your emails might be great if you used a good camera and they have a great resolution. But, it's not enough. You need to invest some time and work into it to make your images stand out and grab recipients' attention.
For this, you might want to use GIMP, a tool that's been around for over 2 decades now. This software is a free editor that designers use to retouch their visuals, convert between different formats, and do some free-form drawing.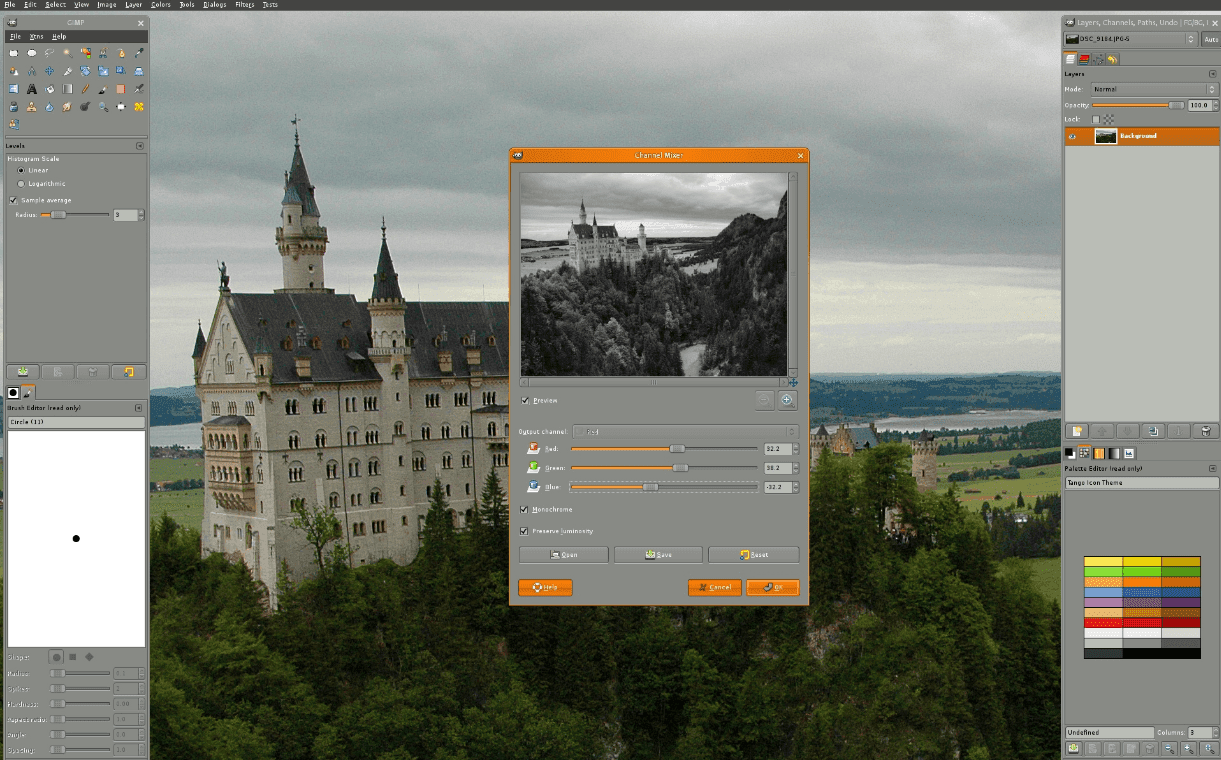 (Source: GIMP)
Wrapping up
Eventually, it's all about the tools you use and the time you invest in designing your emails. To help you make your email design appealing, we recommend you keep your visuals in line with the branding and use high-quality visuals.
Now you have the recipe for great email campaigns! With these tools and tips, you can start creating perfect emails in no time!
Was this article helpful ?
Thanks for your feedback!