It is important to keep your churchgoers updated. You need to tell the exact date and time of the next Service. How do you do it? By placing announcements on the Doors of your Cathedral, and by sending emails. Preferably, elegant, well-structured, accessible emails.
To do the latter fast, you need to use free Church email newsletter templates. Why do we think Stripo templates are the best fit?
1. Easy to build banners for your church email templates
We won't say that images are the core element of Church newsletters. However, they complete the entire email. All visual materials positively affect people's perception.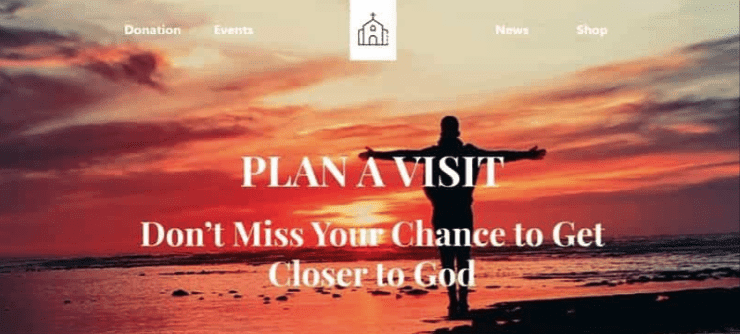 Sometimes we need to work on the imagery to make it more meaningful, to crop the necessary part of it, or to make an inscription/announcement on the banner. If you use the HTML email templates for Churches, provided by Stripo, you can do it directly in our editor with no third-party tools required.
Build elegant banners for your Church email newsletter templates fast
Join Stripo
2. Easy to add videos for successful church newsletter templates
Quite often, you need to send videos to those churchgoers who planned on attending a Service but could not make it for a reason. Stripo offers two ways to add videos to the best Church email templates. But most importantly, you may set a custom thumbnail image to make your videos more appealing.
3. Easy to use merge tags to make your church newsletters personalized
For sure, the regular churchgoers will appreciate it when you address them by name. But editing each email manually would take you long.
Merge tags come to the rescue.
You can use either predefined ones that your ESP uses, or custom ones if your ESP is not on our Integrations list in any email template for churches with Stripo.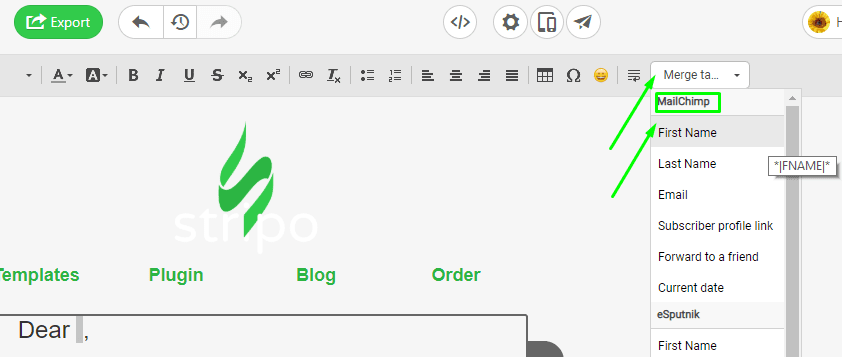 (if we're integrated with your ESP)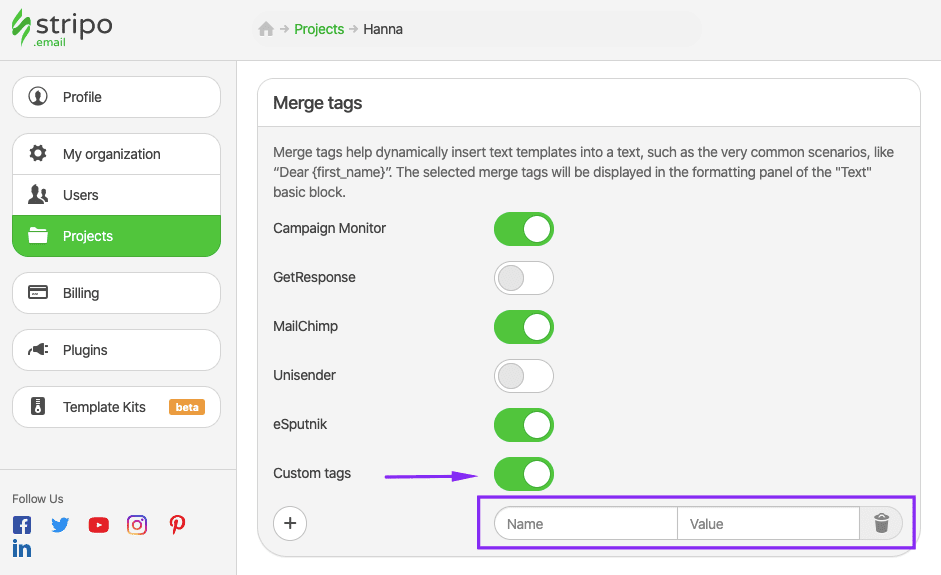 (if we're not integrated with your ESP)
4. Easy to add social media account links for church email templates
Why would you share links to your social media accounts? To let churchgoers follow your Cathedral or a pastor on social media.
No need to add them to your Church HTML email templates every time you work on a new email. Just fill out your profile once, and we will pull all necessary information in your template when you just drag the Social block in your template. We'll keep your links, and icons' style.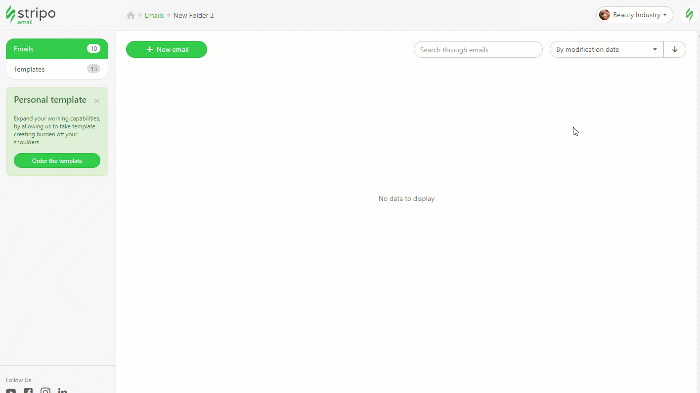 Save time on adding social media accounts to your newsletter templates for Churches with Stripo
Join Stripo
Final thoughts
We hope you'll like our free Church email templates. And they will help you significantly save time on email production.
May they help you keep your churchgoers updated on your Services and news.
Use our ready-to-use email templates to start your campaigns right away
Browse
Join over 950K users
Start for free — upgrade anytime