Sometimes it's essential to immediately let your subscribers know about something. For example, say that their purchase was successful, send them a follow-up after the event, or thank them for the registration. Stripo email template builder offers a number of free Constant Contact email templates.
Why you need Stripo to create Constant Contact email templates
1. Content modules for your Constant Contact templates
The goal of every business is to save as much money and time as possible. When it comes to advertising, we want to help you make less marketing efforts and achieve better results while creating email marketing campaigns.
At Stripo, we are huge fans of automation. All you need is to create some of the basic content modules — header, menu, contact information — just once and save it on the platform for future access. While working on the next email campaign, you should drag and drop the content blocks you need.
Now, the main structure is ready. Add a new banner and new discounts — and that's it!
2. Banners to create beautiful Constant Contact email templates
Banners are one of the key parts of various email campaigns. It is the first thing the subscribers see when they open the templates. A good banner should definitely be designed in brand colors, preferably containing the logo and, of course, the text, which will encourage them to take action.
The banner image should appeal to emotions in readers. Then, to strengthen this emotion, use the discount, a request, or whatever matches your business goals.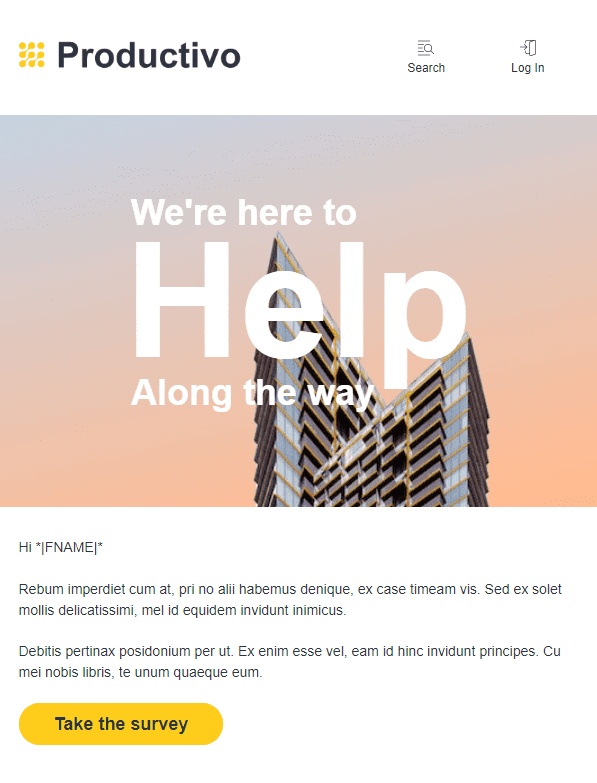 (Source: Stripo template)
Enhance your banners for the email templates right in Stripo with no design skills needed:
add a copy of your message;
set additional images and frames over banners;
apply filters to them.
3. Custom fonts to make your Constant Contact templates stand out
Every company has, if not a brand book, but surely their unique style. Of course, fonts are included. And it's essential for brand awareness to stick to the design and maintain brand consistency.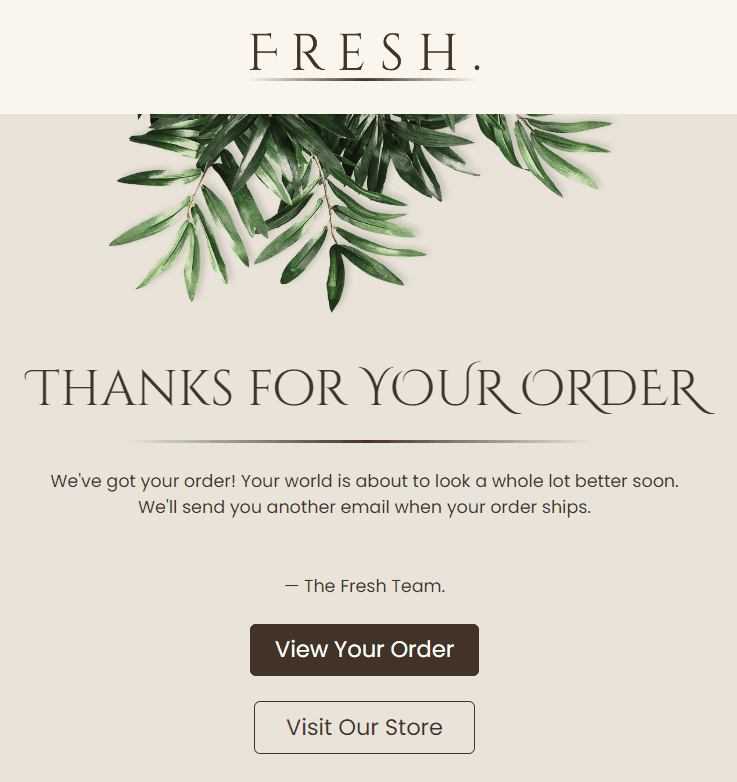 (Source: Stripo template)
Normally, email template builders have around 10 fonts in their library. With Stripo, you can choose from 42 fonts for banners and about 20 fonts for copy, buttons, menus, etc. Also, you can customize your email templates by adding a custom font if yours is not on our list.
4. Stock images to add to your Constant Contact templates
Pictures inside the constant contact templates have to be industry specific. However, some small businesses may not be able to afford photoshoots every now and then.
Stripo is integrated with two photo hosting sites. This enables our users to search for new images for their templates right in the editor. Our image bank contains over 100,000 free pictures.
5. HTML block and HTML code editor
Some designers prefer making changes to email templates by editing the HTML code and totally customizing it.
With Stripo, you can create beautiful responsive email templates starting from a blank template or add the basic HTML block to, for instance, embed interactive blocks.
We also provide an image rollover effect and a countdown timer. These elements are already built-in in our editor — you just need to design them when creating your Constant Contact email template. No coding skills are required.
6. AMP-powered Constant Contact templates
This feature allows you to fill the email templates with real-time content, gamification, personalized information, embedded feedback forms, and many others.
On our platform, the users may build an AMP block. For now, you can choose three options: carousels, accordions, and forms. Another option is to pick one of our prepared and ready-to-use AMP templates.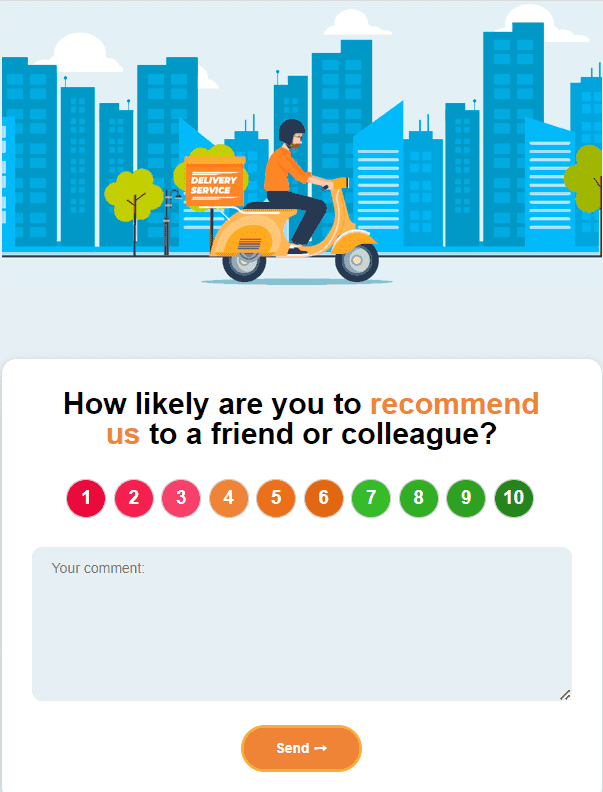 (Source: Stripo template)
7. Modular email design
Modular email templates are our users' favorite ones. Let's see why.
There are plenty of modules, and you can mix them however you like while creating email templates, change the layout every time, or stick to the structure. This feature will help you remain brand-consistent, make the email production process faster, and save loads of money.
You simply need to customize the modules once, for instance, add the contacts or a website link. Then, you only have to drag and drop them. However, you can still create custom-made modules from scratch if you wish.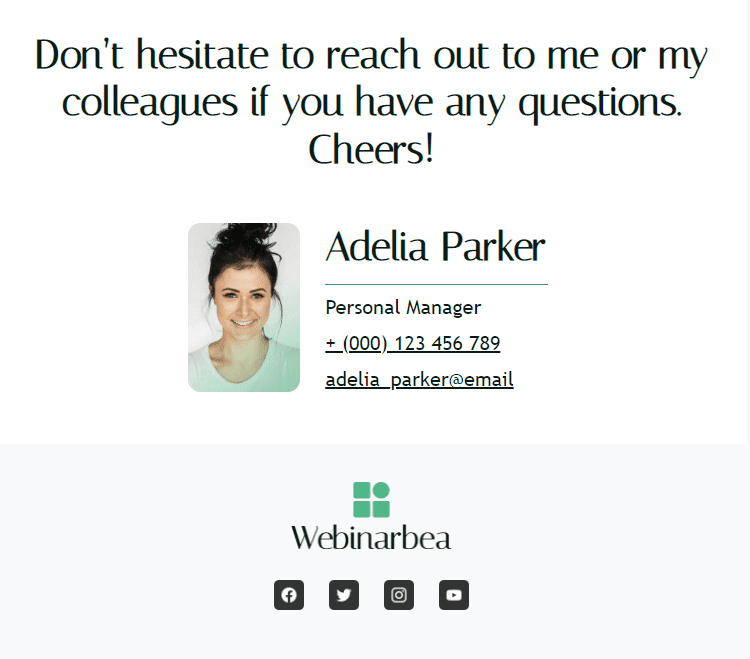 (Source: Stripo template)
8. Embedded email testing tool
Before you send messages to customers, it's a good idea to test them. It would be a shame if mobile-responsive email templates were not actually responsive, wouldn't they? Luckily for you, Stripo can come in handy here, too.
With our help, you can test your emails across more than 70 devices and email clients (such as Gmail or MailChimp), share the analytics with your team, and get your testing history.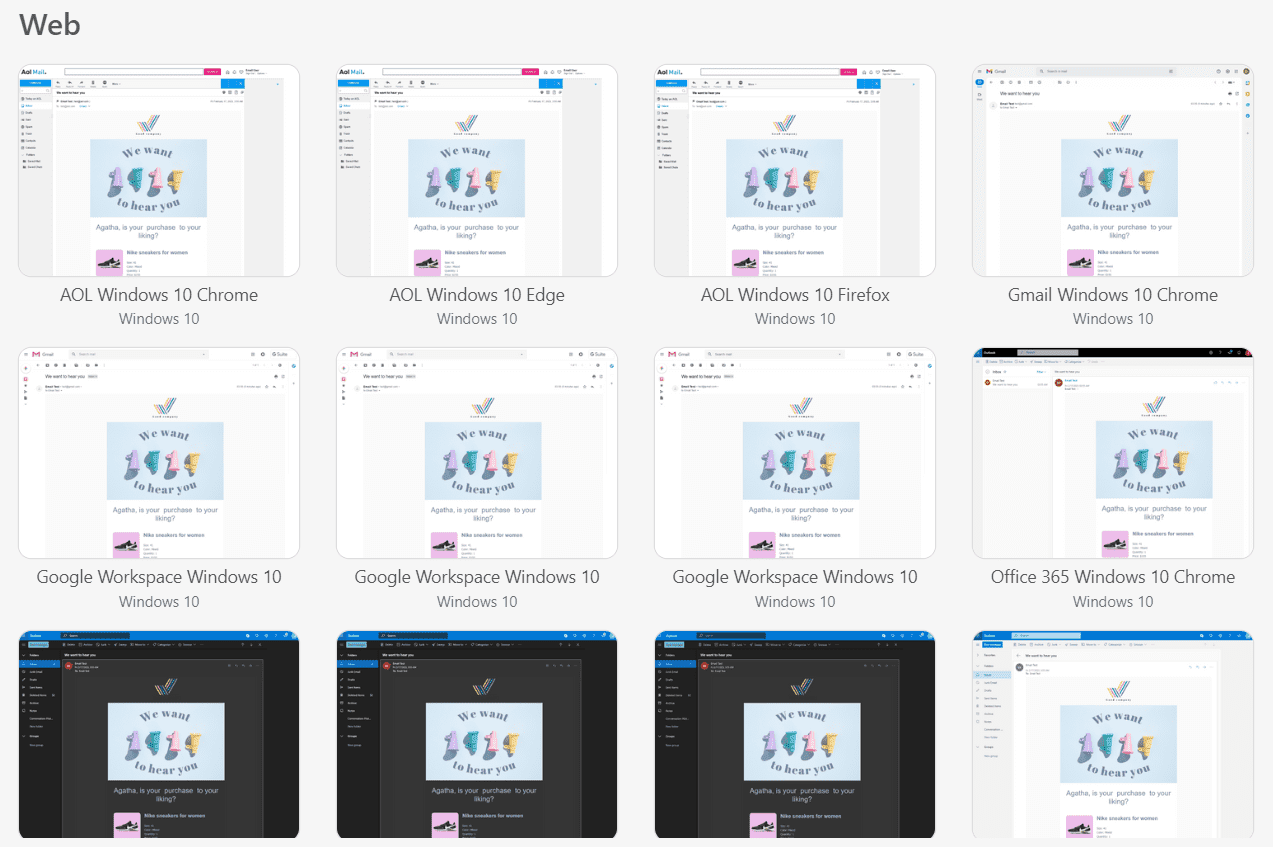 Fix any issue before it actually impacts your email marketing campaigns and impress your subscribers with error-free emails.
Best constant contact email templates
Now, we couldn't leave you high and dry without any example of how you can make your constant contact email templates filled with valuable content, increase sales. and boost customer loyalty. Let's have a look at a few of our free email newsletter templates.
1. Send event follow-up emails
This is a great sample of a constant contact email the company should send after the event. There's a link for the recording and an event summary. Also, the customers can leave feedback and register for upcoming events in email.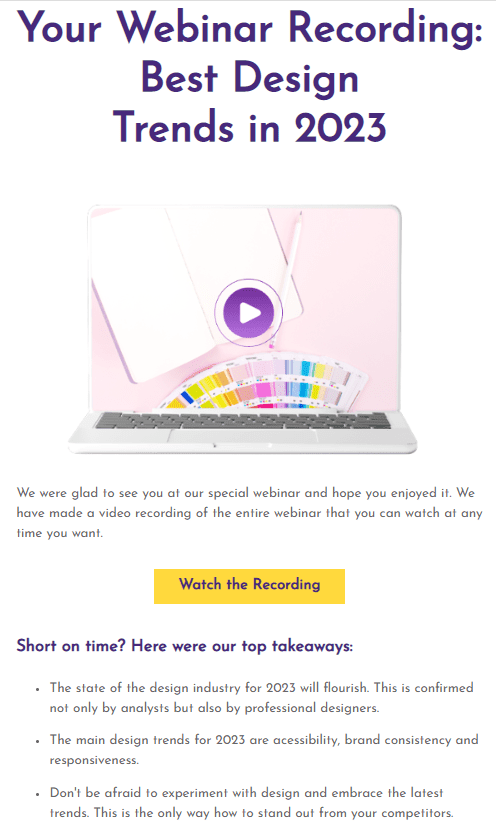 (Source: Stripo template)
2. Welcome new subscribers with a gift
Here's one of the basic email templates, yet this approach works in email marketing.
You deliver the key message — gratitude for the subscription — and reward the subscriber with a gift code. Then, they visit your website and probably buy something. Profit!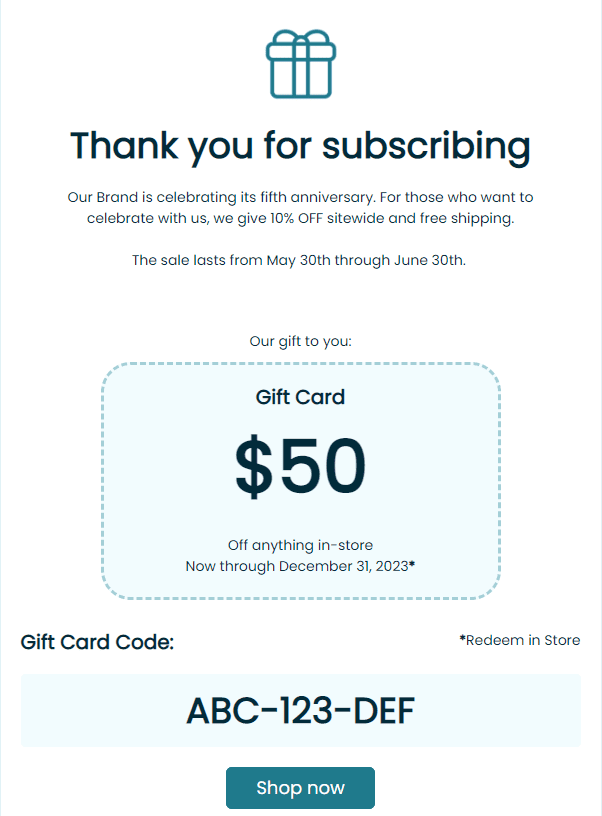 (Source: Stripo template)
3. Encourage subscribers to share feedback while sending Constant Contact templates
People are less likely to share positive feedback than negative. To encourage them to share their opinion, simplify the process as much as possible and show good examples. In this email template, a subscriber feels like their opinion matters.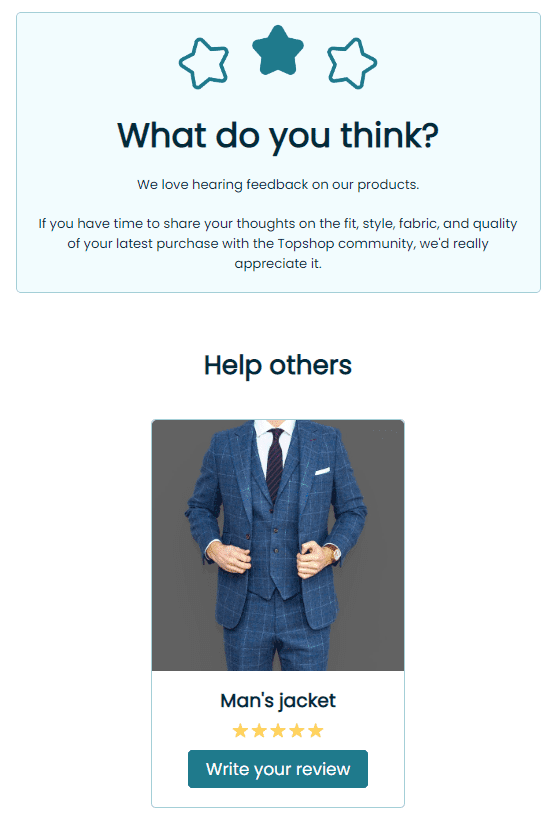 (Source: Stripo template)
Wrapping up
Constant contact email templates are an excellent tool in email marketing. It helps you deliver the message on time, make more sales and conquer the loyalty of your subscribers.
With Stripo, you can create a template on basically any occasion. It may be an event that just took place or an invitation, a subscriber's birthday, a welcome letter for a new employee, or a job offer for a potential one.
You can choose if you want to build your email from scratch or customize any of our prebuilt templates. Whatever you decide to try, all of our outstanding features are available anytime:
library of ready-to-use content modules;
banners and fonts to follow your brand style;
HTML editor is available even if you have no coding skills;
AMP blocks for better user experience;
modular design to save plenty of time and marketing effort on email creation;
testing tool to make sure your emails look flawless.
Our experienced marketing team is always ready to provide any help you need. So feel free to contact us if you need.
Join over 1 000 000 users
Start with free email template builder — upgrade anytime