Top Conferences on Digital and Email Marketing 2022-2023
01 September 2022

Table of contents
Conferences on digital and email marketing
Wrapping up
1.
Conferences on digital and email marketing
Longing to learn something new from like-minded people and stay aware of new trends and powerful approaches in digital and email marketing? Conferences are the best way to do that.
Therefore, we've compiled a detailed list of the top marketing conferences for you to attend in 2022-2023.
Conferences on digital and email marketing
All the events here are put in chronological order.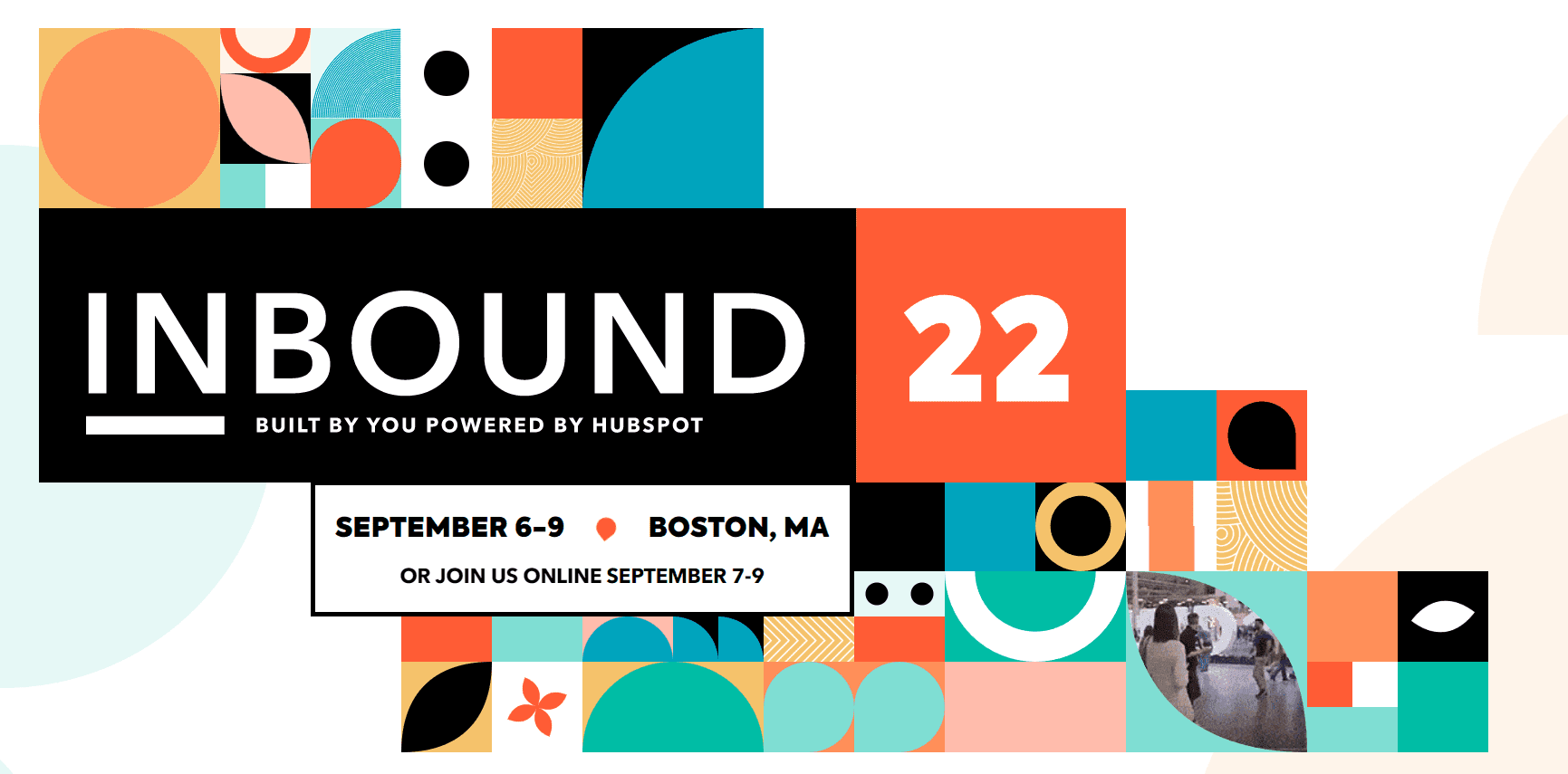 Why attend: Digital marketing experts and opinion leaders will tell you more about powerful sales techniques, custom apps and integrations on HubSpot, social data to strengthen your content strategy, media content for B2B, buzz-worthy webinars, and branded podcasts.
Keynote speakers: Barack Obama, Viola Davis, Dr. Jane Goodall, Emma Grede from Good American, TJ Adeshola from Twitter, Jason Brown from NTWRK, Sam Parr from The Hustle, and Yamini Rangan from HubSpot.
Date: September 6-9, 2022 (September 7-9, 2022 for online participation).
Location: Boston, Massachusetts, USA & Online.
Host: HubSpot.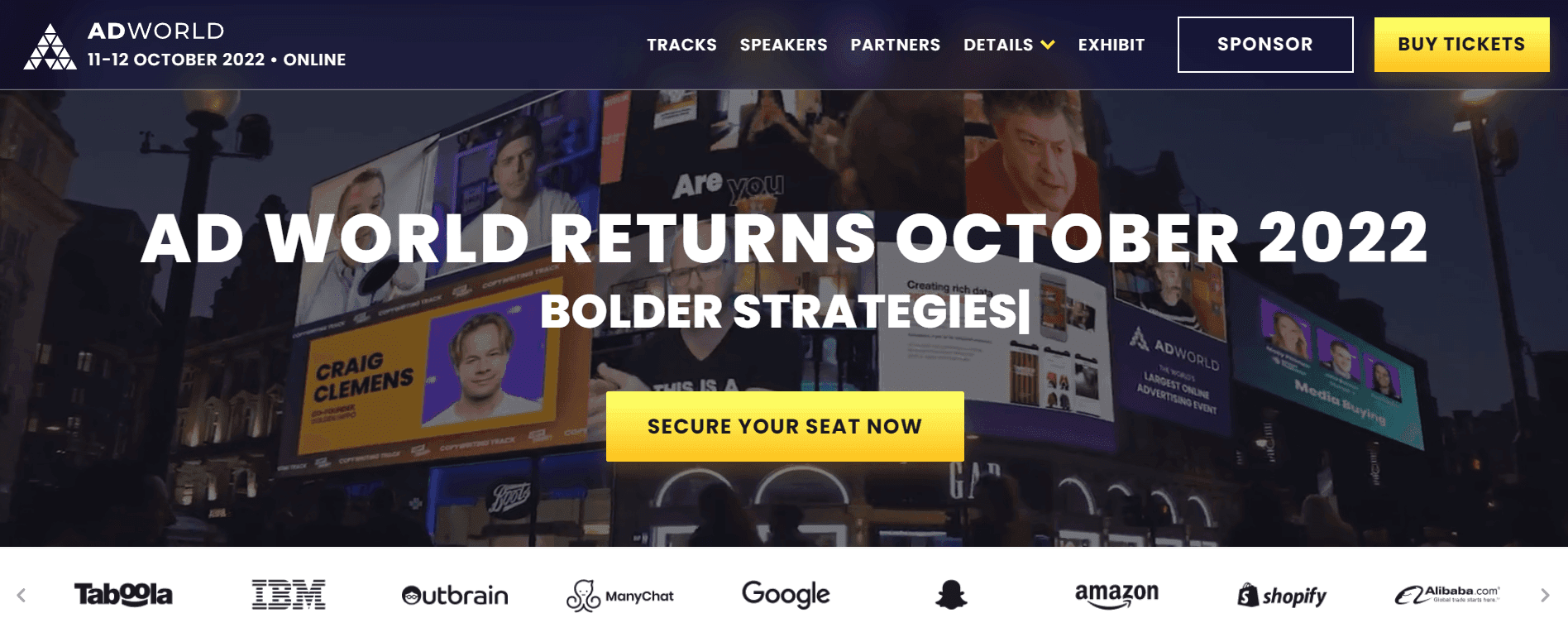 Why attend: Join over 25 000 attendees and 90+ professional speakers to skyrocket your business with interactive masterclasses, live Q&A sessions, and networking. This advertising event will cover 12 topics:
eCommerce;

lead generation;

advertising agencies;

content marketing;

email marketing;

media buying;

brand building;

TikTok;

design and optimization;

the Metaverse and web;

performance and creatives;

advertising and its future.
Keynote speakers: Seth Godin from Akimbo, Ryan Deiss from DigitalMarketer, Danisha Lomax from Digitas, Ezra Firestone from BOOM! by Cindy Joseph, Jorie Waterman from Meta, Michael Burke from Google, Sofia Hernandez from TikTok, Marc Lefkowitz from YouTube, and more.
Date: October 11-12, 2022.
Location: Online.
Host: Strata Virtual Events.

Why attend: Leading B2B marketers will share their experience in branding, metrics and measurement, sales enablement, demand generation, content marketing, customer experience, social media marketing, and planning. Workshops, roundtables, and Q&A sessions are also available.
Keynote speakers: Ann Handley from MarketingProfs, Mona Chalabi from The Guardian, Paul Roetzer from Marketing AI Institute, and Jacco van der Kooij from Winning By Design.
Date: October 12-14, 2022.
Location: Boston, Massachusetts, USA & Online.
Host: MarketingProfs.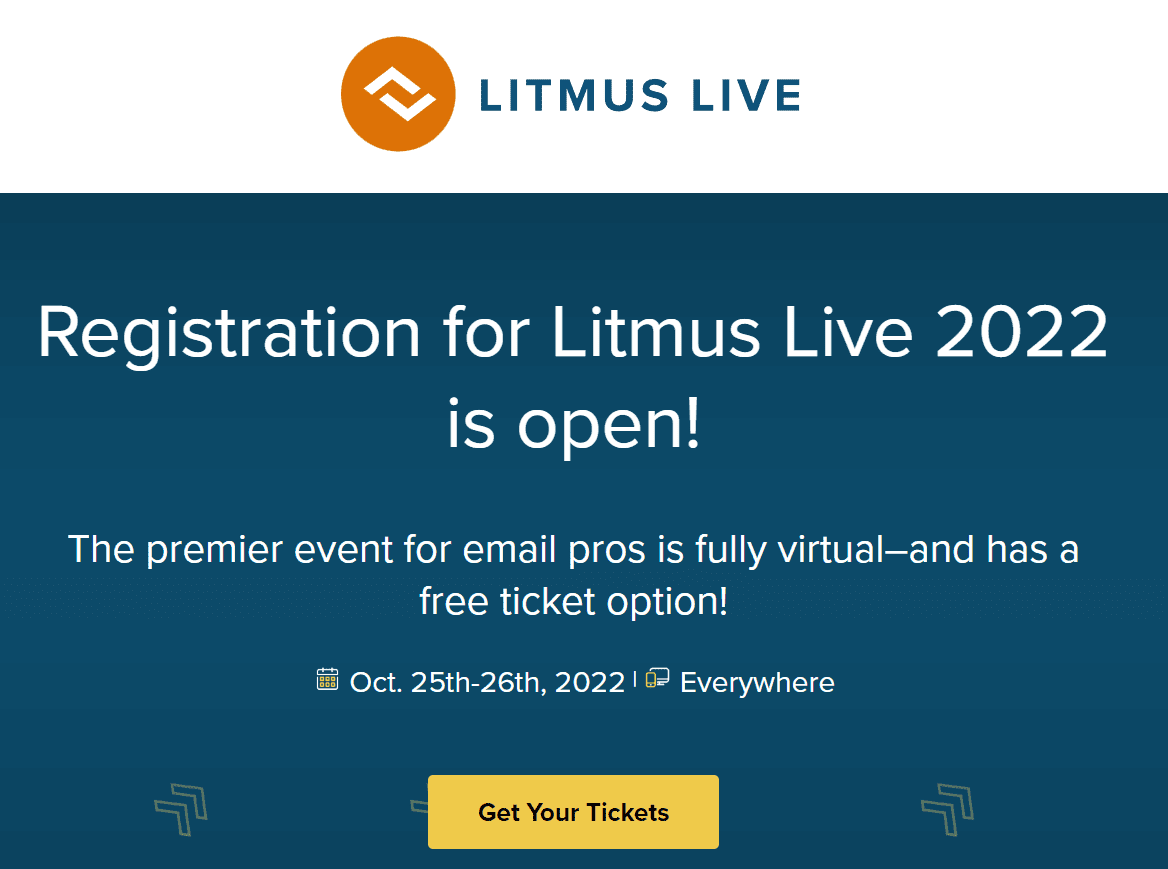 Why attend: Leading email marketers will share their hands-on experience in designing brand-consistent and error-free emails faster, simplifying your QA process, applying data to enhance future campaigns, and visualizing data without images.
You will also be able to enjoy networking, email optimization sessions, and live Q&A sessions with keynotes.
Keynote speakers: Dmitry Kudrenko from Stripo, Kason Morris from Salesforce, Karelle Gordon from Fortune Media, Jenny Hoffman from Spotify, Morgan Matthews from National Cycling League, Cynthia Price from Litmus, Lauren Gannon from Epsilon, etc.
Date: October 25-26, 2022.
Location: Online.
Host: Litmus.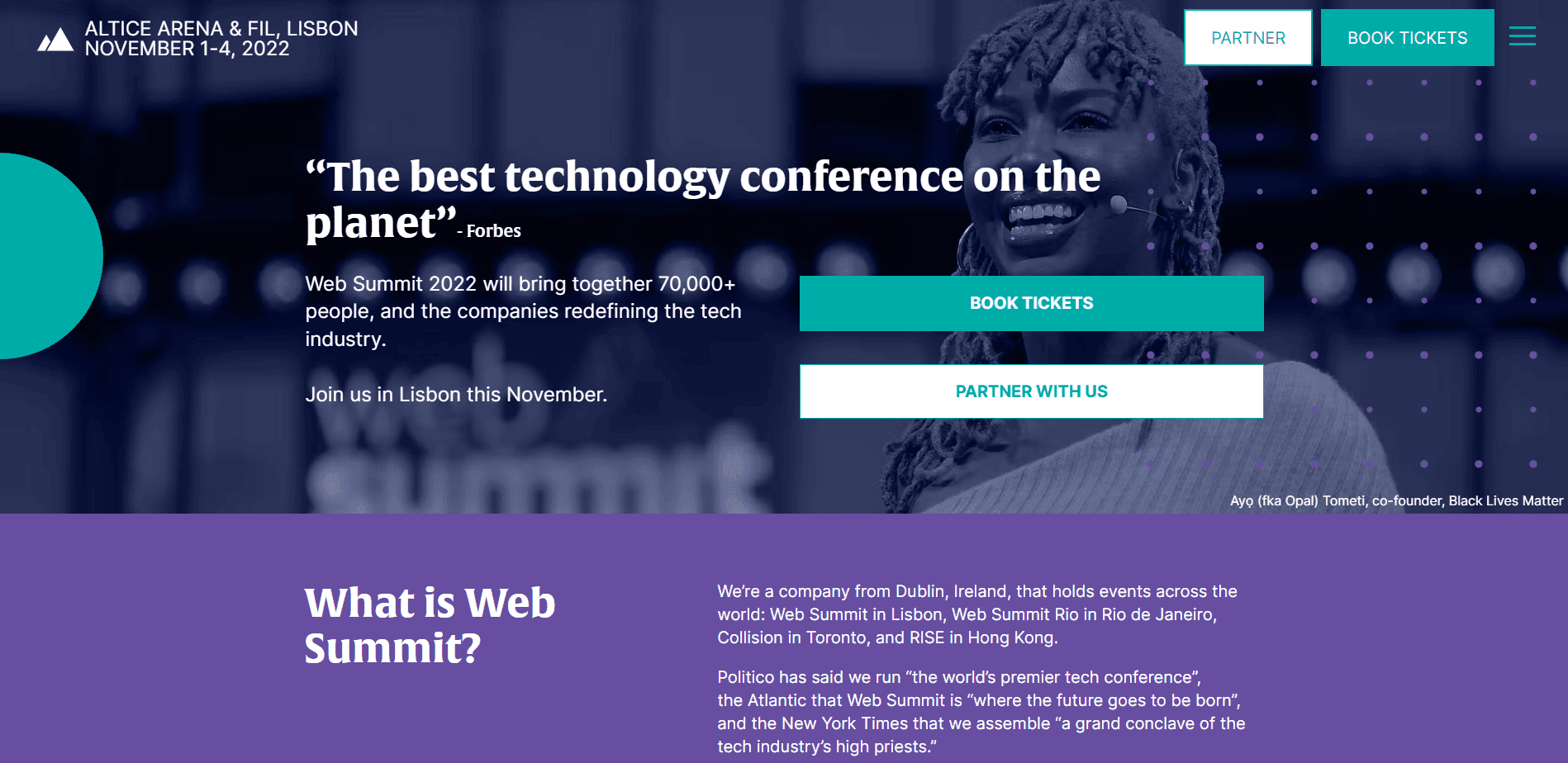 Why attend: This year, 70 000+ attendees from 160 countries will meet over 900 speakers and 1 200 investors at Web Summit in Lisbon.
Get ready to learn a lot about innovations and new approaches to running businesses and marketing them to their full potential. However, networking is one of the main reasons why people love this event.
In 2022, you will get a chance to enjoy Q&A sessions and roundtables with leading industry experts, informative masterclasses to hone your skills, and discover new contacts to expand business growth.
There is also an amazing ALPHA startup program available. If chosen by the Web Summit team, you will gain access to meetings with renowned investors and a chance to pitch your startup.
Keynote speakers: Changpeng Zhao from Binance, Sebastien Borget from The Sandbox, Alicia Garza from Black Futures Lab, April Koh from Spring Health, Rohit Prasad from Amazon, Chris Anderson from TED, Daniela Braga from Defined.ai, and Clotilde Delbos from Renault. New speakers are added every week.
Date: Nov 1-4, 2022.
Location: Lisbon, Portugal.
Host: Web Summit.
If you make it to this event, let us know. We'll be happy to catch up over a coffee.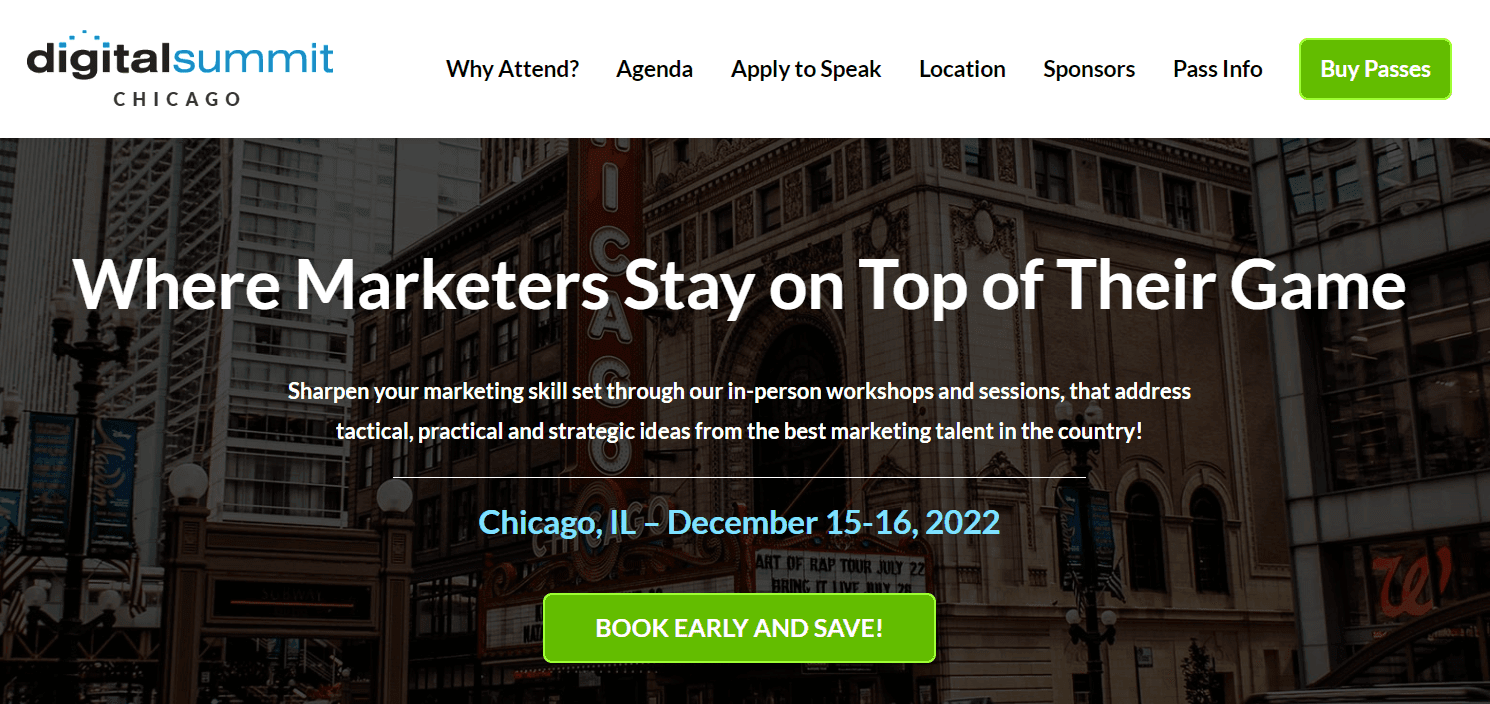 Why attend: You will get access to 30+ digital marketing sessions and 3 masterclasses with practical tips and valuable insights from leading experts. Speakers will cover the following topics: SEO, content, social media, email marketing, lead generation, and analytics. It's also possible to benefit from networking with industry-leading brands.
Keynote speakers: TBA.
In 2021, the speakers were: Jon Youshaei, Brittany Ward from Create Collabs, Juntae DeLane from DIGITAL DELANE, Taylor Kurtz from Crush the Rankings, and many other email and digital marketing specialists.
Date: December 15-16, 2022.
Location: Chicago, Illinois, USA.
Host: Naylor Association Solutions.

Why attend: You will obtain valuable insights on how to boost conversions and gain a competitive advantage, learn more about a sustainable content strategy and word-of-mouth marketing, and find out how to meet customer expectations.
Keynote speakers: Hana Petree from Gratefully Designs, Perry Rearick from Mungadai Marketing Co., Cally Pedersen from The Sage Agency, Tom Edwards from Omnicom Health Group, Michele René Scott from Mountain Goat Messaging, Henry R. Castor from Market My Industry, and Soumya Vilekar from Planet Marathi.
Date: December 16-18, 2022.
Location: Dubai, UAE.
Host: Marketing 2.0 Conference.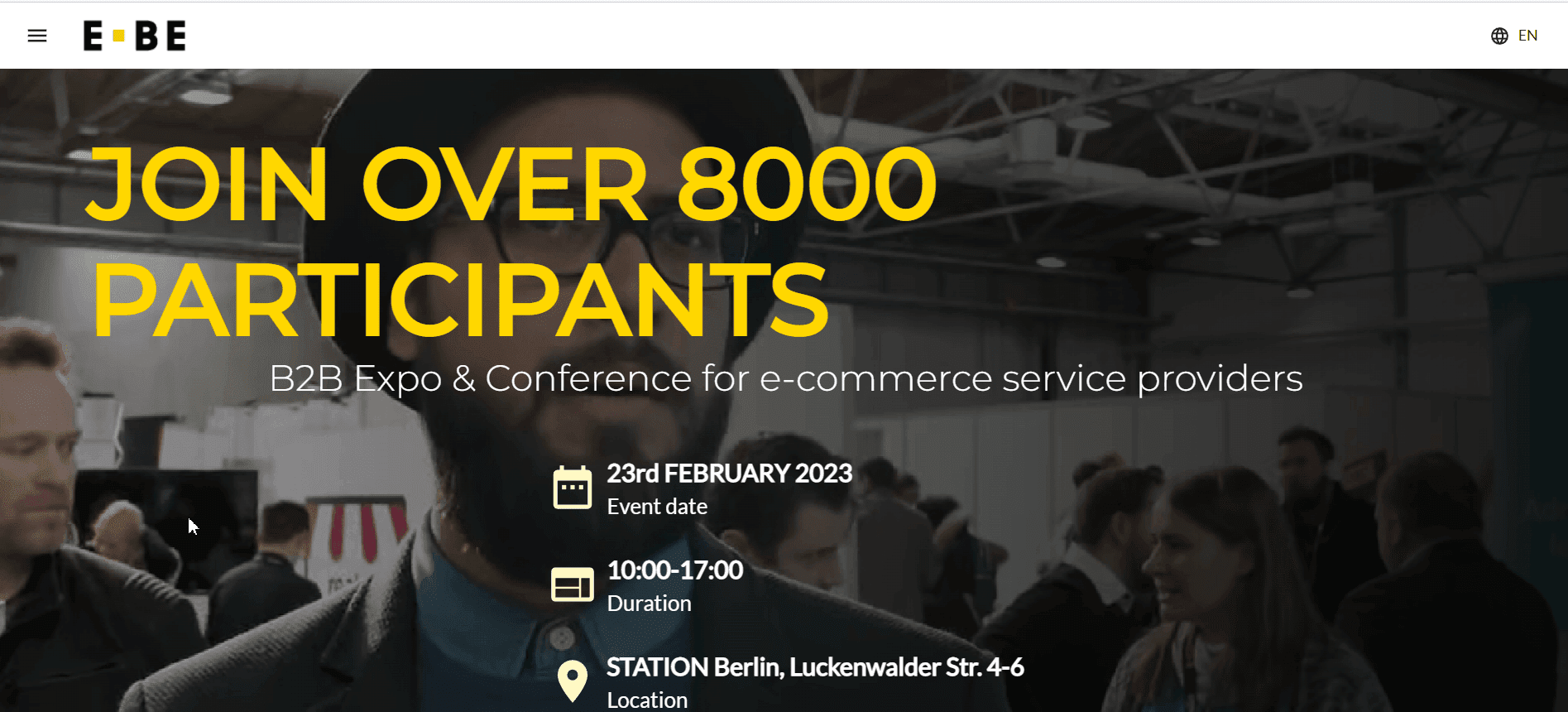 Why attend: In February 2023, you will be able to join over 8 000 attendees to learn about eCommerce and proven ways to strengthen your business from 50+ leading speakers and 200 exhibitors. There you'll find new clients, get honest feedback about your services, and reinforce relations with existing clients.
Keynote speakers: TBA.
In May 2022, the speakers included: Ben Harmanus from HubSpot, Ralph Hünermann from ODOSCOPE GmbH, Peter Hartmann from Henkel, Corinna Hohenleitner from Criteo, Jason Weißbach from EXCONCEPT, and many other experts.
Date: February 23, 2023.
Location: Berlin, Germany.
Host: E-commerce Capitals.

Why attend: You will meet 125+ professionals in eCommerce, B2B, and SaaS businesses. They will share insights, powerful strategies, and personal experiences to help you boost business with email marketing. Along with 4 500+ attendees, you will get a great chance to find new contacts and get feedback for product growth.
Keynote speakers: Matt Harris from Dyspatch, Cathleen LaFond from Laughlin Constable, Kristen Bickard from ICSC, Curt Frieden from Everflow, Tanya Plaza from Dotdigital, Chelsey Reynolds from Phonexa, Josh Sellers from Lashback, etc.
Date: April 17-19, 2023.
Location: Las Vegas, Nevada, USA.
Host: Phonexa.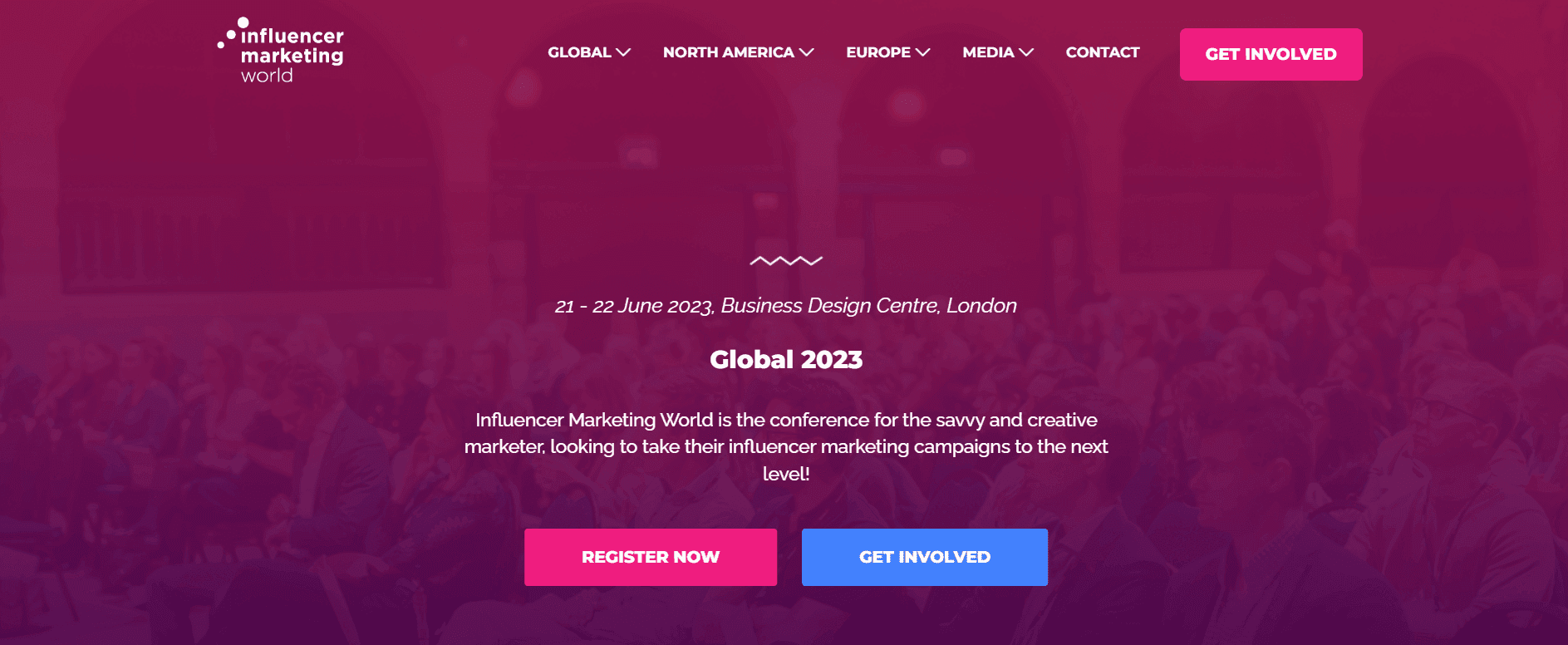 Why attend: In 2023, you will be able to skyrocket your influencer marketing campaign along with over 1000 attendees. With 2 days of expert content, 35+ speakers, and 25 sponsors and exhibitors, you will learn more about engagement methods and growth opportunities in the world of influencer marketing.
Keynote speakers: TBA.
Last year's speakers included: Flora Noble from Group GTI, Yenan Wang from TikTok Live, Grace Fung from COTY, Daniel Evans from ZAPP, Madeline Orme from MediaCom, David Shadpour from Social Native, Stephen Farrell from Ketchum, etc.
Date: June 21-22, 2023.
Location: London, UK.
Host: #DMWF and MarketingTech.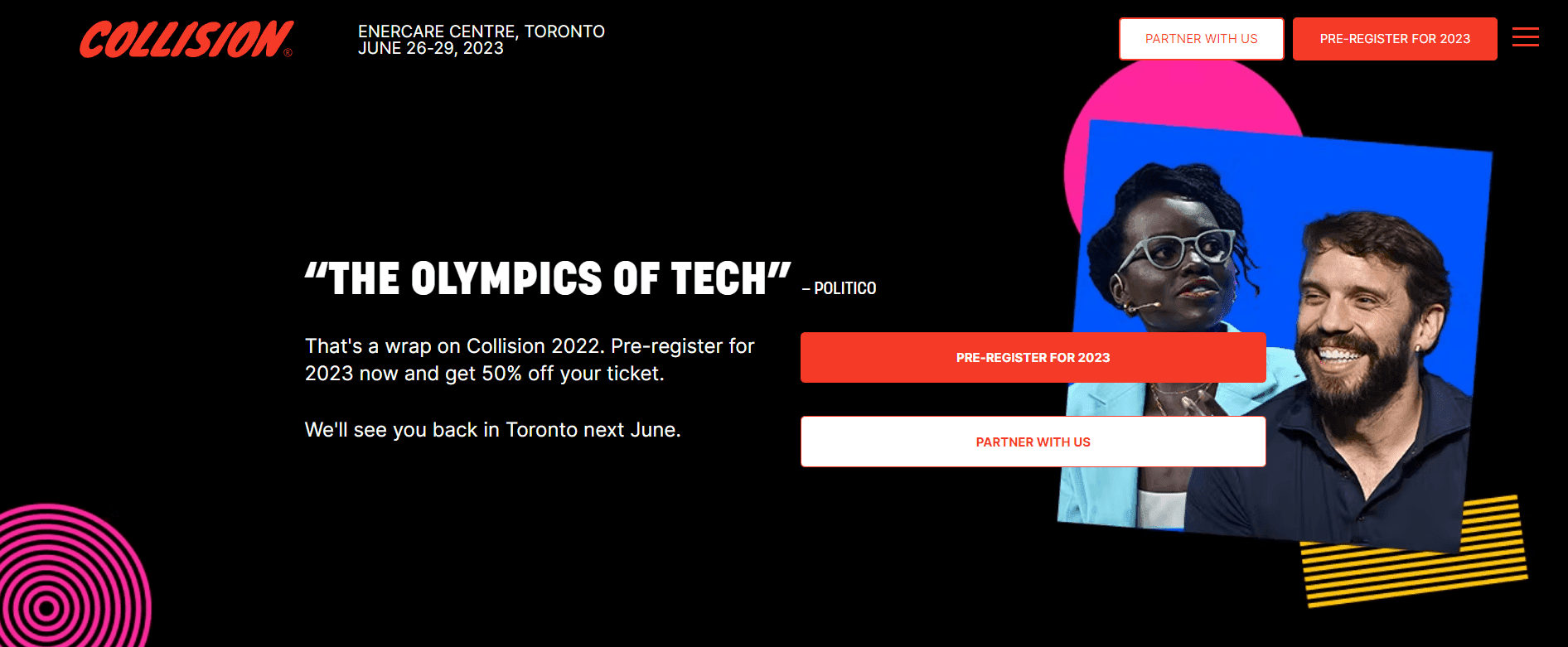 Why attend: This year's topics are TBA.
Collision is a tech conference. It's not dedicated to marketing. Then why attend it? Well, it's impossible to stay ahead of the competition if we do not follow tech trends and can't implement them ASAP. This event is also a great opportunity for networking, knowledge sharing, and lead generation.
In 2023, you are welcome to join 35 500 attendees from 130 countries to learn more about 30+ topics covering every industry affected by tech. You will always get a chance to meet 793 investors to get funding for your startup.
Keynote speakers: TBA.
Here are Collision's 2022 speakers: Ryan Petersen from Flexport, Roham Gharegozlou from Dapper Labs, Tope Awotona from Calendly, Thomas Dohmke from GitHub, Edith Harbaugh from LaunchDarkly, Steven Levy from Wired, and Gavin Wood from Polkadot.
Date: June 26-29, 2023.
Location: Toronto, Canada.
Host: Web Summit.
Wrapping up
This is our line-up of the best marketing conferences for 2022-2023. Attend them to stay up-to-date with digital marketing technologies and learn more about powerful ways to boost your business with email marketing.
Was this article helpful ?
Thanks for your feedback!