Today, we'll show you how to integrate social marketing and email marketing. You will learn about the opportunities that this opens up for companies.
You can implement the ideas presented here immediately after reading the article.
Benefits of email marketing and social media integration
We all are well aware of the profits that email and social media marketing bring you.
Let us mention them in a nutshell.
Benefits of social media marketing
helps you attract new potential consumers;

lets you announce big events to your entire audience;

grows your email contact list;

provides information on clients' interests and behavioral characteristics. Therefore, you create more relevant content for emails, like special offers.
Benefits of email marketing
helps you focus on loyal consumers;

helps you build and maintain close relationships with them;

helps you be with your customers at every step of their journey with your brand.
The email marketing and social media integration: Benefits
By integrating email marketing and social media, you enhance the effectiveness of the both strategies.
The main thing is to integrate them harmoniously. By doing this correctly, you will make communication with users even better and deeper.
7 ways to integrate email marketing with social media
1. Getting to know clients' interests through social media
Pages on social networks provide high-quality information about the clients' needs and interests. This is a great opportunity to see their pain points. Consequently, it will be possible to use the data in product development, advertising campaigns, and content strategy.
Check if your ESP provides connection/integration with social media to track users' behavior and interests on social networks.
2. Letting customers follow you on social media
A user cannot find a company on social networks if he or she does not know that it is there. Only the most loyal customers will deliberately search. Therefore, inform that the company is present on the social network and the person can join the community. To do this, put the links in the email.

Please, be advised that you can add the social media networks module in emails with just 1 click with Stripo.
To do so, just fill out your Stripo profile. When starting a new email, drag the Socials block into it. That's it.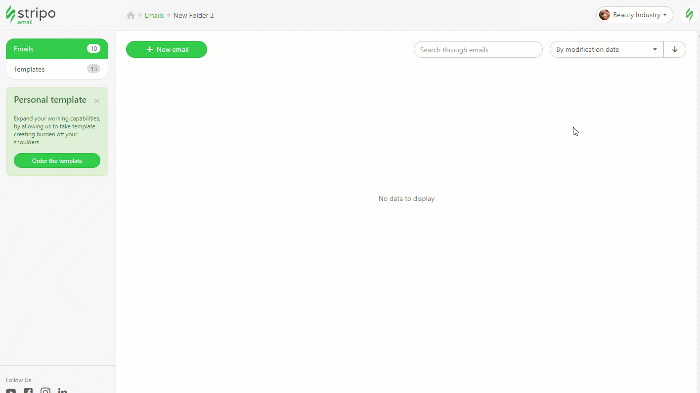 3. Providing an incentive to follow you on social media
Most often, discounts and gifts are used as such. These incentives really work. You can offer a 5-10% discount for the subscription to your updates on Facebook if this is appropriate for your company.
If this is not your case, find another way to convince customers to follow you on social media.
Let them know you are about to share the details of an upcoming contest on your Facebook page.
4. Encouraging email subscribers to share your emails on social media
Use viral content in your newsletters: Articles on relevant topics, funny images, cute videos. Or run a contest in emails and let customers share their results to social media.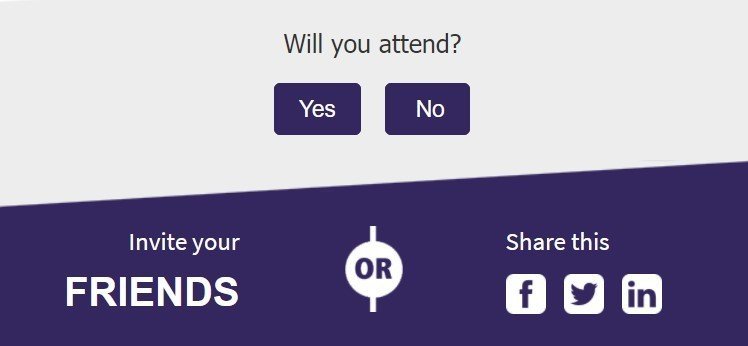 (Source: Stripo email template)
How to add "Share to" links in emails:
drag a 1-column row in your template;

drag the Social block into it;

design social networks icon;

choose "Share" as the link type;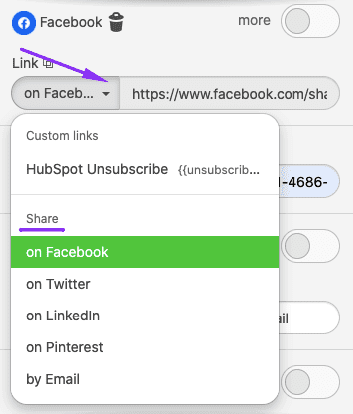 in the Preview field, paste a link to the Web version of your email, or to the part you want users to share.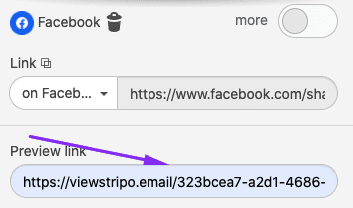 5. Growing your contact list through social media
A loyal and engaged platform audience is users who are already supportive of your brand. It is worth encouraging them to subscribe to the email newsletter. Moreover, social networks contribute to this. Most platforms provide capabilities to accomplish this task.
Perhaps the best at this point is Facebook, which is very useful given the platform's active audience is more 1.82 billion users who use the social network every day. This is over 23% of the population of the entire planet.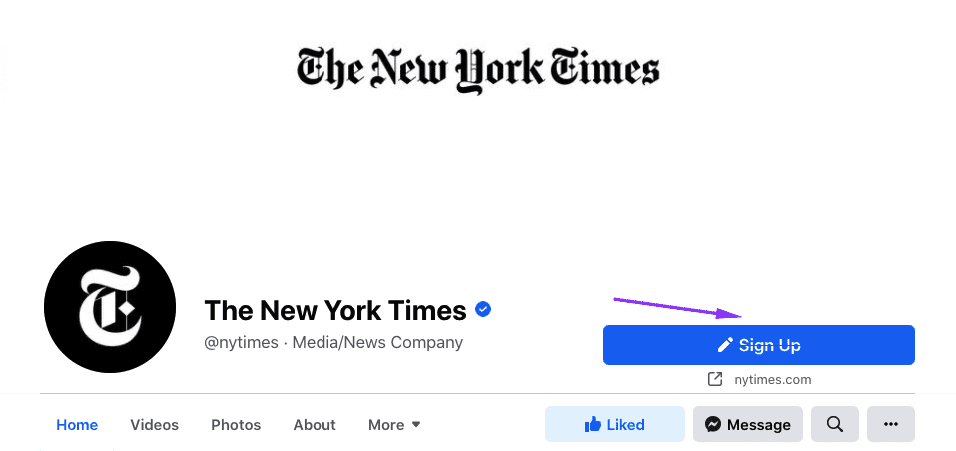 (Source: New York Time's page on Facebook)
If you don't have a landing page with a registration form on your website yet, you can build one. Today there are services that allow you to create a web page quickly even without programming skills.
6. Using social media and emails as a reminder about a scheduled meeting/live stream/webinar
Some people spend way more time surfing Facebook, while others prefer emails.
Send reminders by using these both channels.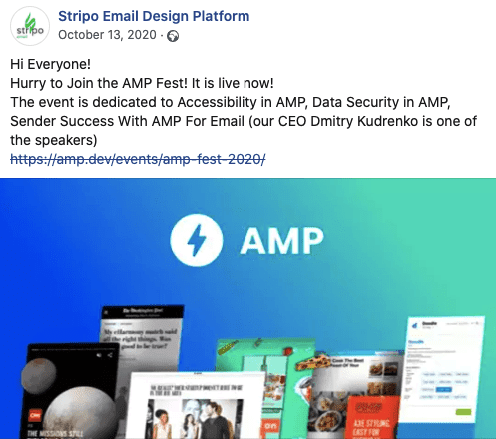 7. Retargeting ads on Facebook and Twitter to interested email subscribers
Ads for subscribers who have stopped opening emails. Use Facebook to remind them of how many special offers they miss. Do not include any call to action in the ad, because in this case, your goal is not to drive a user to the site, but to raise his or her willingness to open the next newsletter when he or she finally receives it.
Final thoughts
Implementation of the strategies to integrate social network marketing and email marketing given here will help you get the most out of the two channels at once.
Was this article helpful?
Thanks for your feedback!