Which would you choose to send to your customers: An ordinary promo email with lots of useful content and discounts, or an email with the same content presented in a fun way with elements of gamification?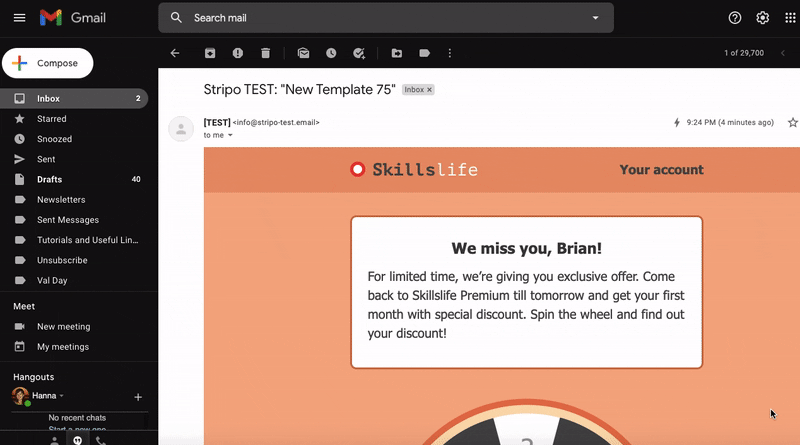 Did you, like us, choose option two? Well, this is pretty reasonable. Given that gamification not only brings fun into emails, but also boosts your conversion by 400%.
If you prefer the second option, then you might wonder why there are so few emails with gamification elements in our inboxes.
The answer is obvious: Building such emails is expensive and time-consuming, and sometimes, it's hard to find ideas.
However, we wouldn't bring up this question if we didn't have a solution.
In this post, we will share the problems we faced when building emails everyone would like to send and show how we solved those problems. We will also demonstrate how to optimize the email production process and benefit from gamification in email marketing. Finally, we will show how we, as nerds, managed to systemize all of our knowledge on email marketing gamification.
Defining email gamification
Before I dive into the stats and do's of email gamification, let me, in a few words, define gamification: Gamification is the process of applying typical game-like components—like point systems, rewards, and competitions—to non-game activities in order to encourage engagement with your product or service.
How we began our journey with email marketing gamification
A few years ago, we were inspired by a fabulous report, titled "Making emails fun," by Chris Vasquezfrom AWeber and Nicolas Garnier from Mailjet. We were also inspired by "Reality Is Broken," a bestseller by Jane McGonigal, to give email gamification a try and eventually investigate the topic more thoroughly.
We rushed to design our first gamified emails.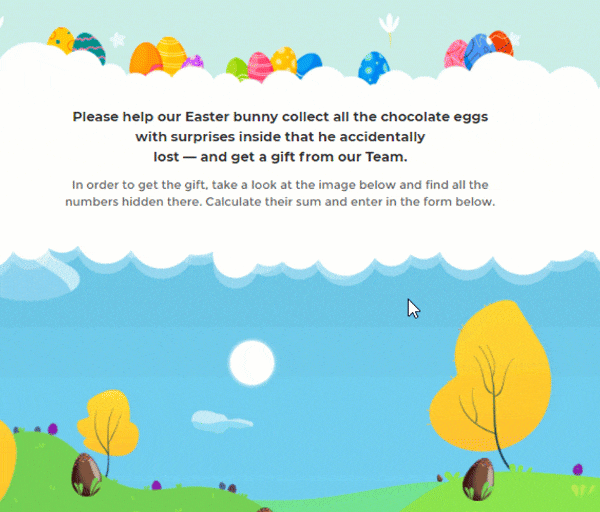 (Check the web version out)
This is the first email that we sent out. It was dedicated to Easter. Recipients had to collect figures hidden behind choco eggs and then summarize these figures and enter their sum to get a discount code if the sum was correct. They would see the "Try again" notification if the sum were incorrect.
Our recipients stated that they liked the game. Of course, one email isn't conclusive, so it encouraged us to send more emails with game elements.
What we learned from our gamified email marketing campaigns
After the first email was successful, we built a series of Quizzes where recipients were supposed to take short quizzes, solve puzzles, and tackle crossword puzzles.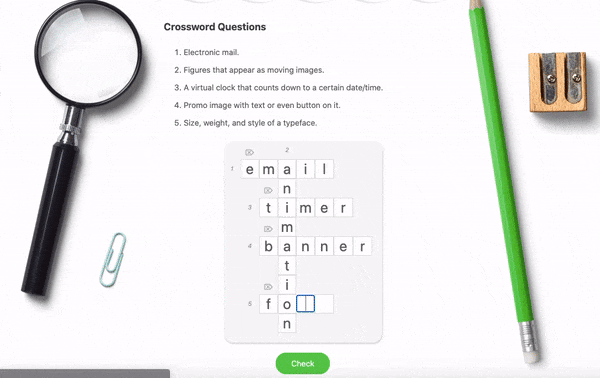 (Check out the web version of this email)
This series also saw some success, so we decided to thoroughly investigate how and when gamification works by using it on different occasions.
Our games performed well for us, a SaaS product, and our clients whom we helped build some gamified emails in the B2C and B2B industries.
Results of this series:
it increased brand awareness;
our games were widely spoken about in email marketing communities.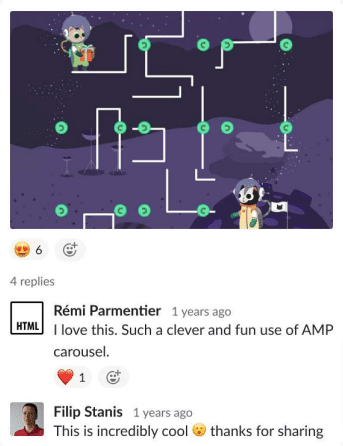 EBOOK
Ultimate Guide to Email Gamification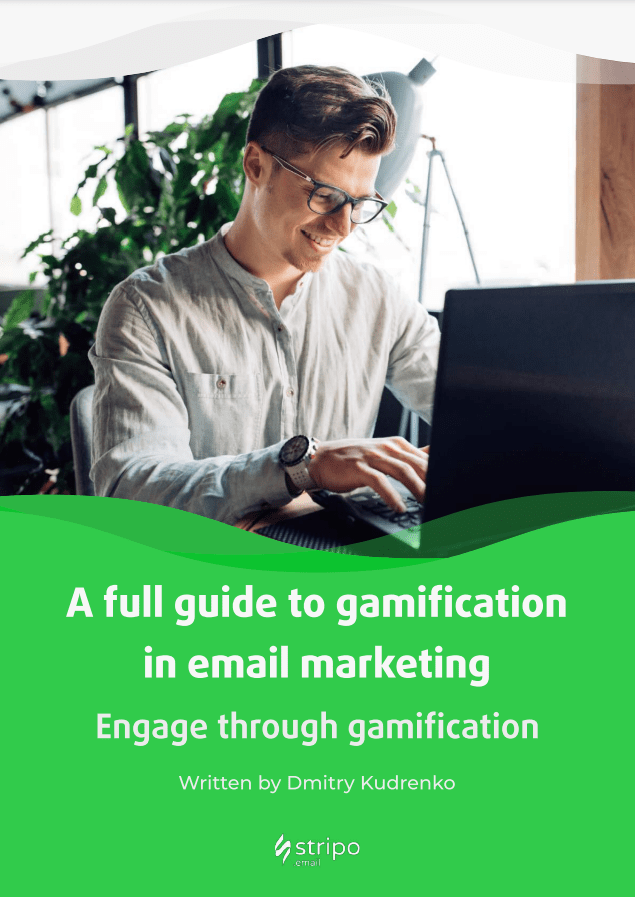 One of our most recent games is the game dedicated to Valentine's Day game. Subscribers needed to find three vertical or horizontal words related to email marketing, email templates, and Stripo in order to see what kind of Cupid they are and receive a promo code.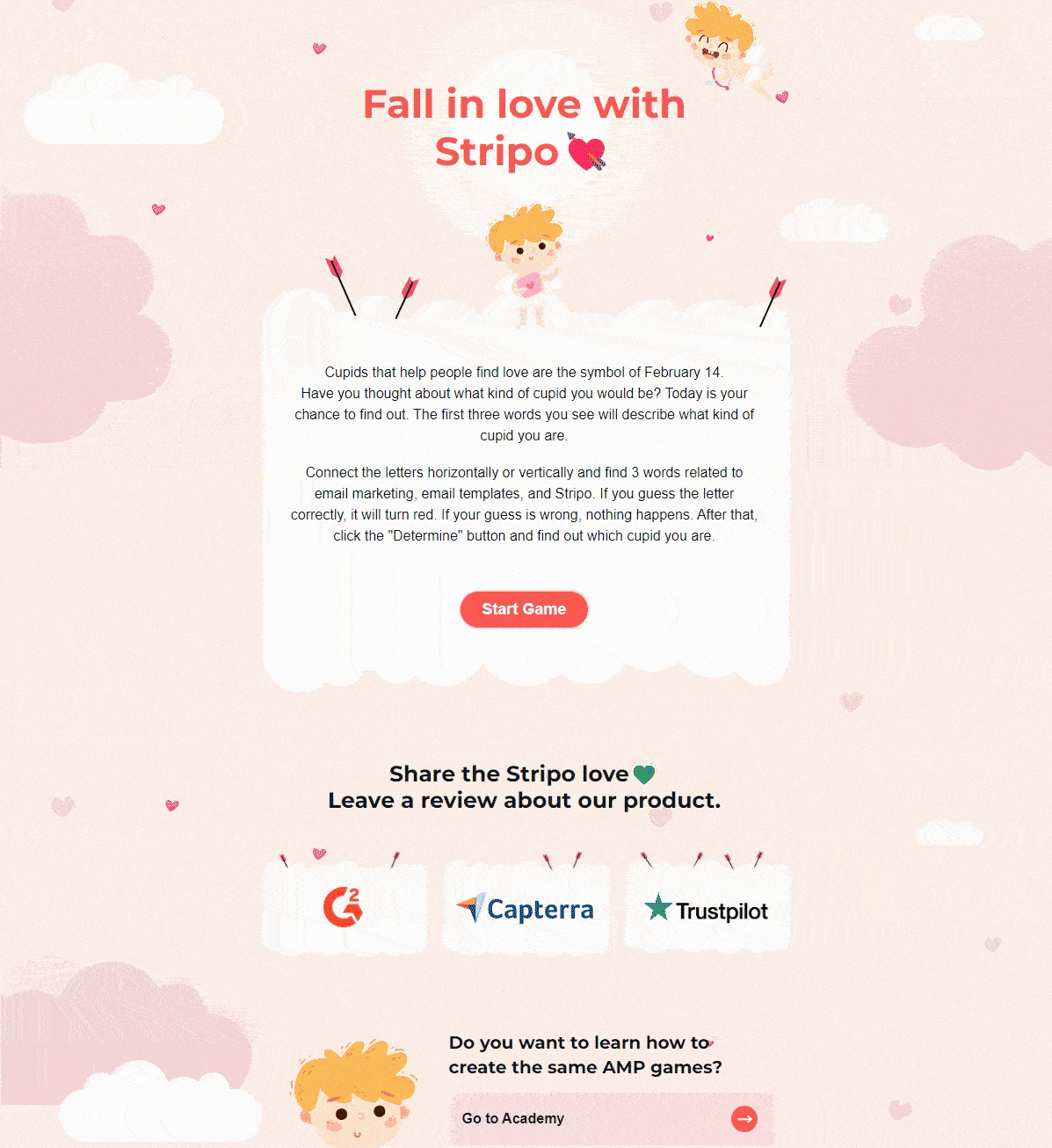 (Check out the web version of this email)
Results of this gamified email campaign:
OR increased by 25%, from 30% to 37.5%;
CTOR grew by 740%, from 0.5% to 4.2%;
CTR grew by 1000%, from 1.1% to 11.1%

Having analyzed these email campaigns, we learned that:
email gamification improves brand virality;
gamification has a positive impact on conversion;
gamification increases our open rate (OR);
gamified email production is a time and cost-consuming endeavor;
to pay off, games should be reusable or designed fast with no coding at all;
ready-to-use mechanics are a great way to make games reusable;
all successful games meet the below traits.
Defining traits of a good game
To find out what makes email gamification successful, we investigated dozens of games in emails. Of course, we considered our experience, too.
Recipients and brands use different criteria to define a successful game. Thus, we decided to divide the criteria into two groups: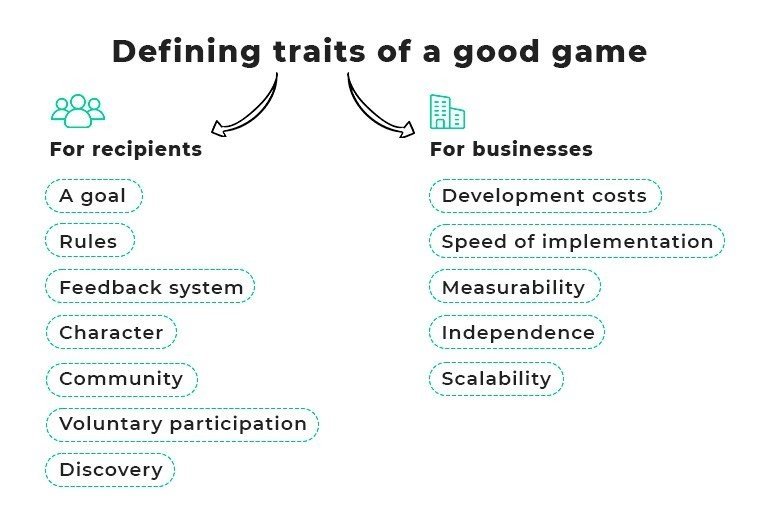 1. Traits of a successful email marketing game from the recipients' perspective
A goal
This is the outcome that recipients will be working toward. Make sure the goal is clear, engaging, challenging, achievable, and resonant.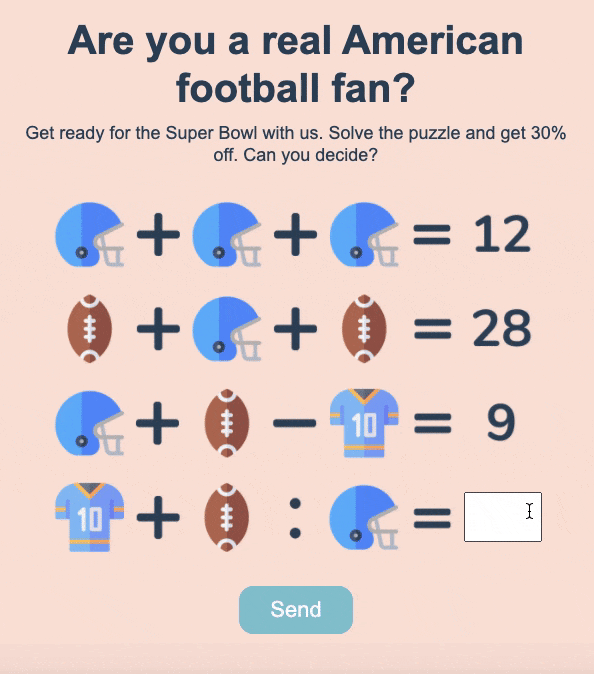 (Source: Stripo template)
Rules
Rules show recipients how they are supposed to achieve the goal. By eliminating the easiest ways of reaching the goal, you can make recipients explore previously unseen ways and use all of their creativity.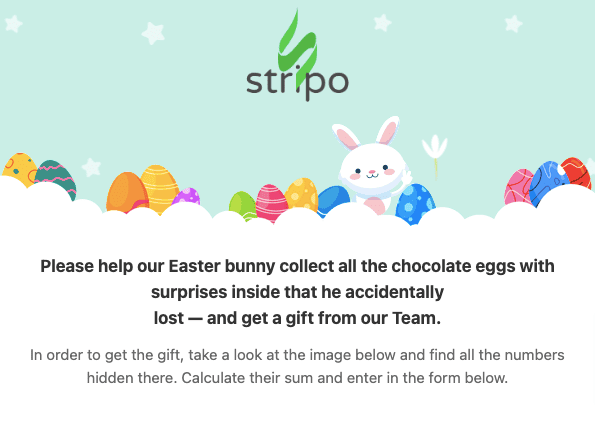 (Source: Email from Stripo)
Feedback system
Let recipients know how they are doing. Every step they take must be accompanied by your reaction.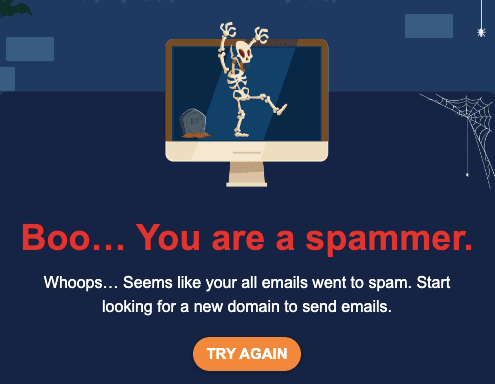 (Check the web version out)
Character
A character who carries across your email marketing campaigns will make your games more consistent. Let recipients feed them, rescue them, etc. This character can be connected to your brand or not. In our case, he is.

(Check the web version out)
Community (optional)
Let recipients know how they are doing compared to other recipients. Something like, "You did better than 80% of all recipients." You can do this right away in the email, or you can share the recipient's score in your next email (in this case, be sure to mention in your gamified email that you will share the results soon.)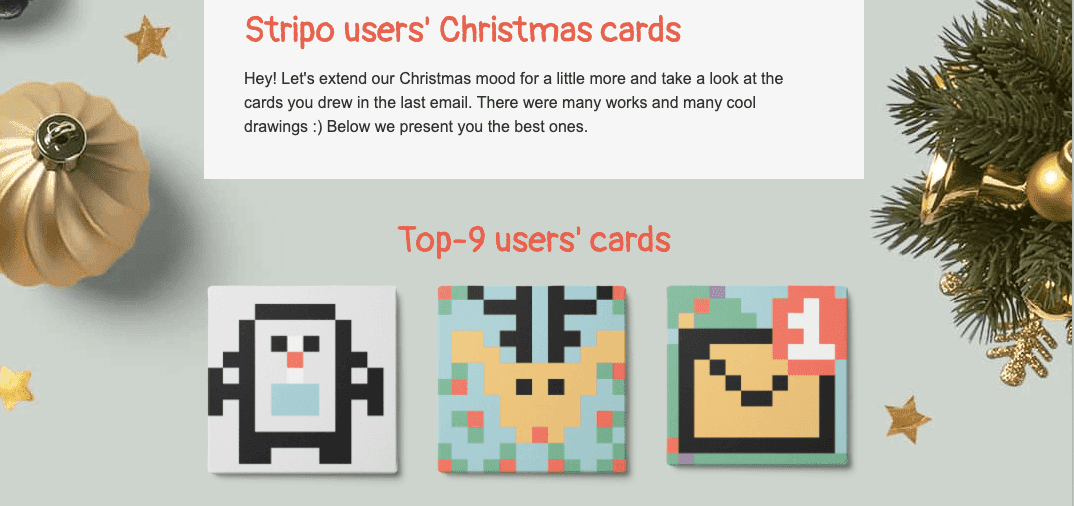 (Check the web version out)
Voluntary participation
We hope that recipients will play the game, and we know that most people love doing it. However, some recipients might be busy or tired, so they might want to skip the game and proceed to the site or go shopping right away.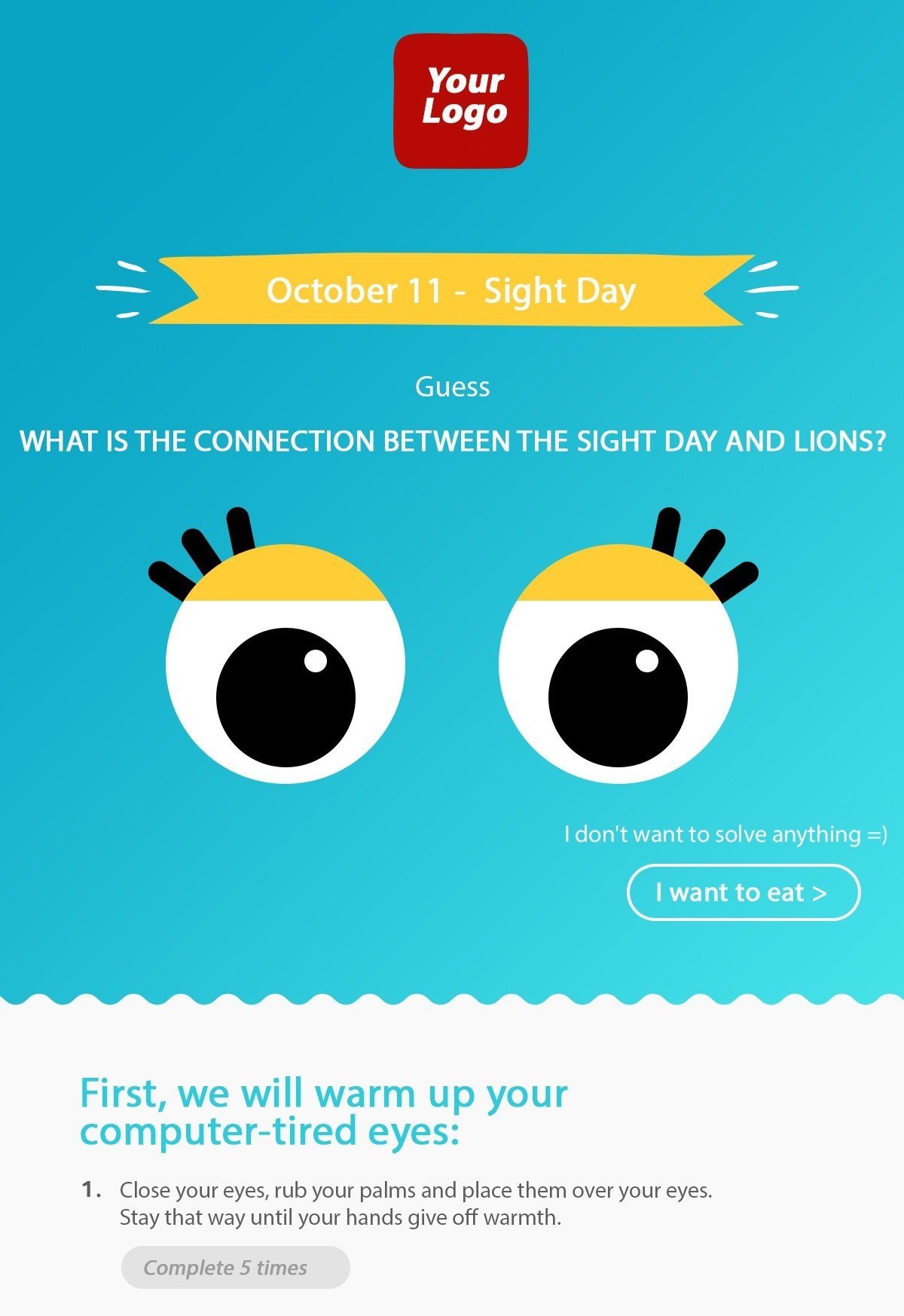 (Source: Inbox-marketing)
Discovery
Let recipients discover what will happen if they choose another option. For example, what happens to your hero if they turn left or right? What happens if recipients don't find all the eggs they are supposed to in your email? Or what happens when they do find all eggs? Add the element of chance.
(Check out the web version of this email)
Now that we know all the traits of a successful game, let us see these traits in action.
2. Traits of a successful game from a business' perspective
Development costs
It is a very complex subject. The metrics to consider here are: How many hours will you/your team spend on building a particular game, and will this game be reusable? Given that your team spends a certain amount of time on implementing a game, will it be recoupable?
Speed of implementation
The faster, the better. Ready-to-use mechanics should provide all necessary gamification elements. Marketers should just replace visual elements, and the game will be ready to go.
We will provide some later.
Measurability
You need to be able to track, measure, and analyze the results of your email marketing campaigns.
Independence
Of course, it's always good when coders and programmers can help you build complex mechanics, but it's always best if an email marketer can create a gamified email on their own, which makes developing the game much cheaper. The game should be reusable for multiple email marketing campaigns.
Scalability
The games should be reusable. Marketers should simply add new gamification elements to it to get a visually new game for their emails.
Ready-to-use mechanics as reusable games for simplified gamification email marketing
Game mechanics are the core of every game and are what makes games reusable. There are not so many of them today, but by working on the plot, imagery, and goals of the game, you make the game different.
Let me explain what I mean:
This is the email where you let recipients rotate just a small element to see how the painting matches the sofa.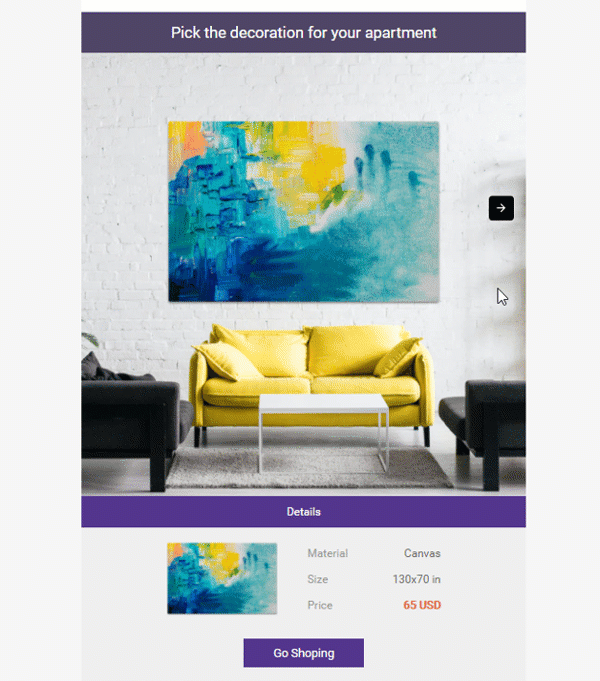 Similarly, below is the email where a kitten has to find a path to its father. Recipients need to rotate image slices to solve a maze. When they do this right, they will see a notification message saying they helped out a kitten and calling them the hero of the maze.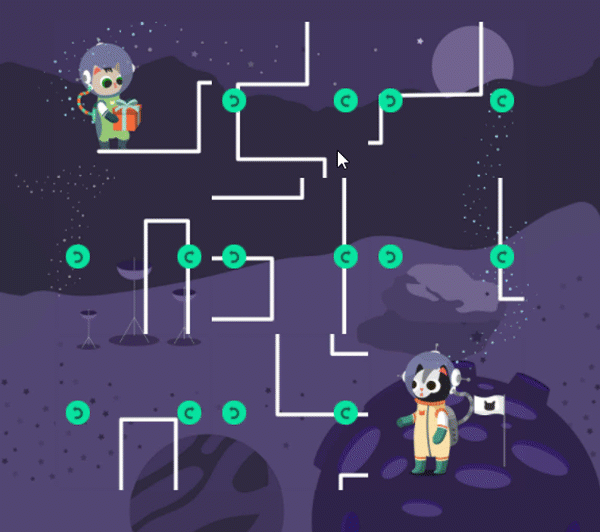 Can you tell if these two emails are based on the same game mechanic? They are, but they have been implemented in two different ways.
Given that all mechanics make games reusable, email gamification becomes time- and cost-effective.
1. AMP carousels with no notification
Recipients just click the arrows to rotate images to find the design they like best.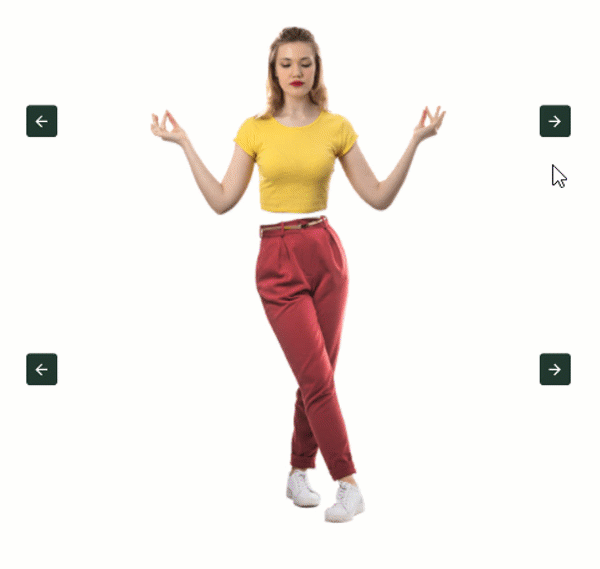 (Check the web version out)
To build a similar game for your promo emails, you just need to use the AMP carousel block. It's as simple as that. Building a game using this technique will take you under 10 minutes.
2. AMP carousels with notification messages
Recipients need to rotate images to solve the puzzle. Once they solve the puzzle, they will see a notification saying that they did a good job. They may also see a notification with the date and time of the presentation. You can write anything you want in your notification message.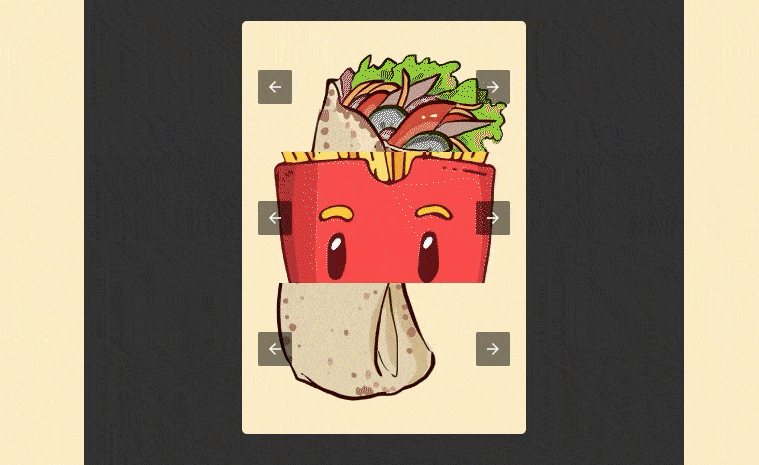 (Check out the web version of this email)
In our "Stripo Academy," we showed how to build a similar maze for your emails.
3. Build a picture
Just like in the previous game, recipients need to rotate images to build a picture. However, this time, the picture will be square, and its small pieces can rotate not only left to right and vice versa, but also up and down in place.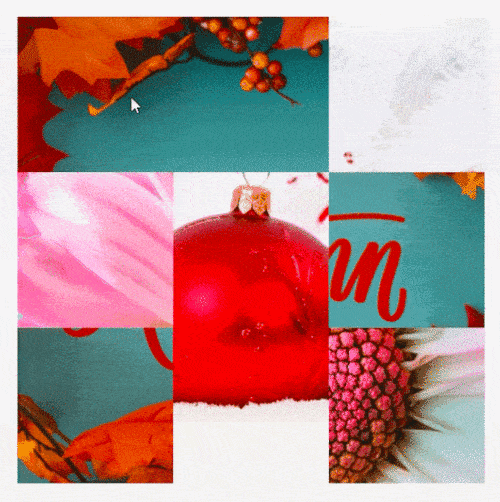 Please, find the manual here.
4. Quizzes in emails
You ask recipients a question and provide a few answers. They have to click the option they find correct right in the email. They can also see if their answer is correct right away.
You may choose different images and colors to highlight incorrect and correct answers. There could be any number of answer options.
In our special blog post, we share a step-by-step guide on how you can easily create them for your email marketing campaigns using our brand-new generator.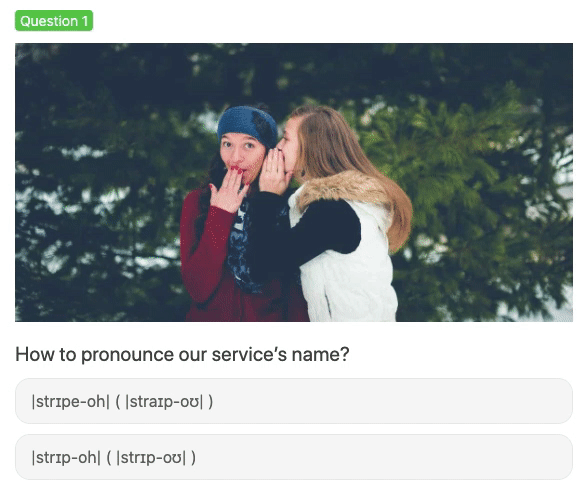 You might also like
Building interactive questionnaires with Stripo: Two easy ways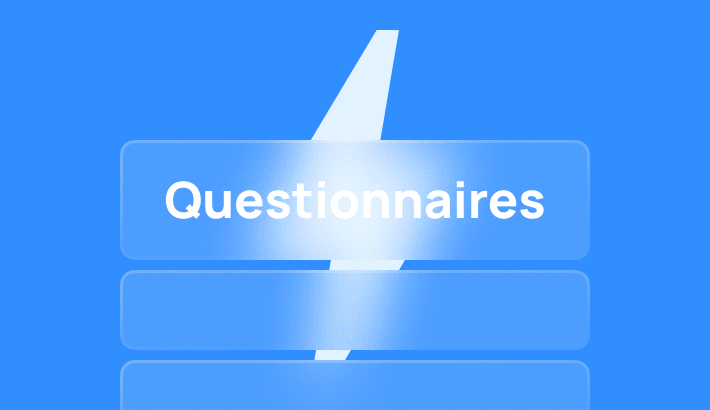 5. Pound the mole
We just added custom backgrounds, etc. Honestly, we did not tell recipients how many spam emails they needed to catch to be a good marketer. However, back then, we thought it was pretty obvious that they needed to catch all the spam emails to maintain their sender reputation.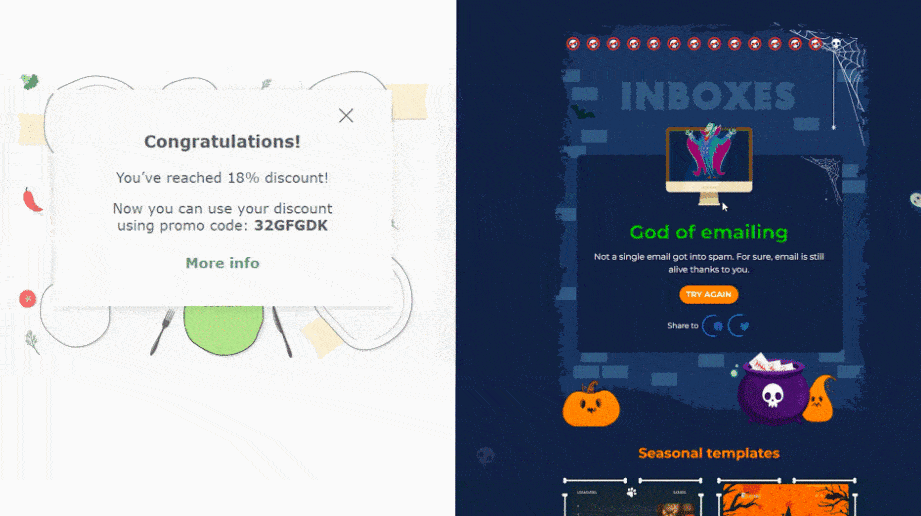 Where can you get information on utilizing this idea for email gamification? Stay tuned! Soon, we will publish a step-by-step guide in our Academy.
6. Discover what happens next
Remember the hero who "Put the town on fire" and then stopped the criminal? Or the game where a recipient had to find Easter eggs in our office? We described them above.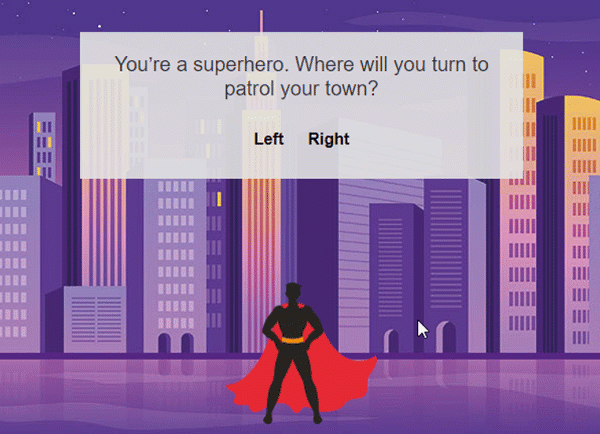 (Check the web version out)
Both games were based on the same mechanics with different implementations, resulting in different games.
7. Color the postcard
On Christmas, we sent out a Christmas e-card to our contacts. We suggested that they color the postcard and share it with us as their way of congratulating us on the holiday.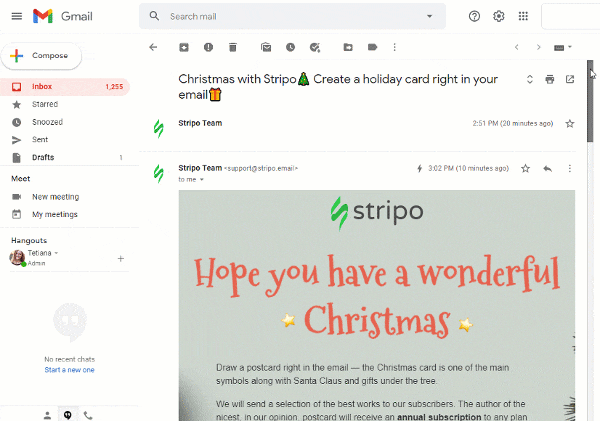 Please find the manual in the Stripo Academy. It is totally free.
8. Memo: Picture match
Discovery and the element of chance. Recipients need to click on the slots to find matching images.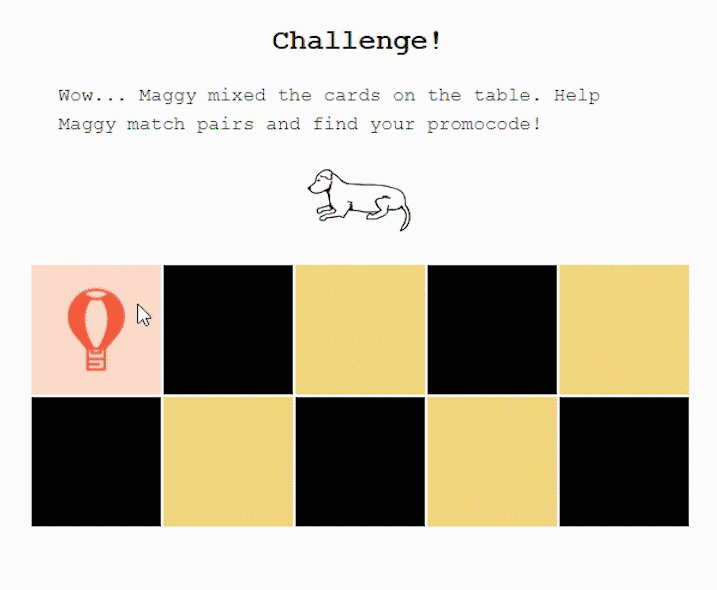 (Check the web version out)
Please find the manual in the Stripo Academy. It is totally free.
9. Spin the wheel
Remember the GIF at the beginning of this post? It is based on the "Spin the Wheel" mechanic. This is a perfect choice for marketers to give discounts away or let your contacts win their present. Just ask them to spin the wheel.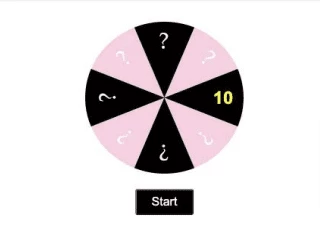 Please, find the manual in the Stripo Academy. It is totally free.
Interactive content generator, or how Stripo helps you make email marketing gamification easy
Interactive content generator; how Stripo helps you make email marketing gamification easy
Stripo is always at the forefront of email marketing gamification. Our main goal is to make the process simple and time-effective for every email marketer. That is why we decided to create an Interactive content generator.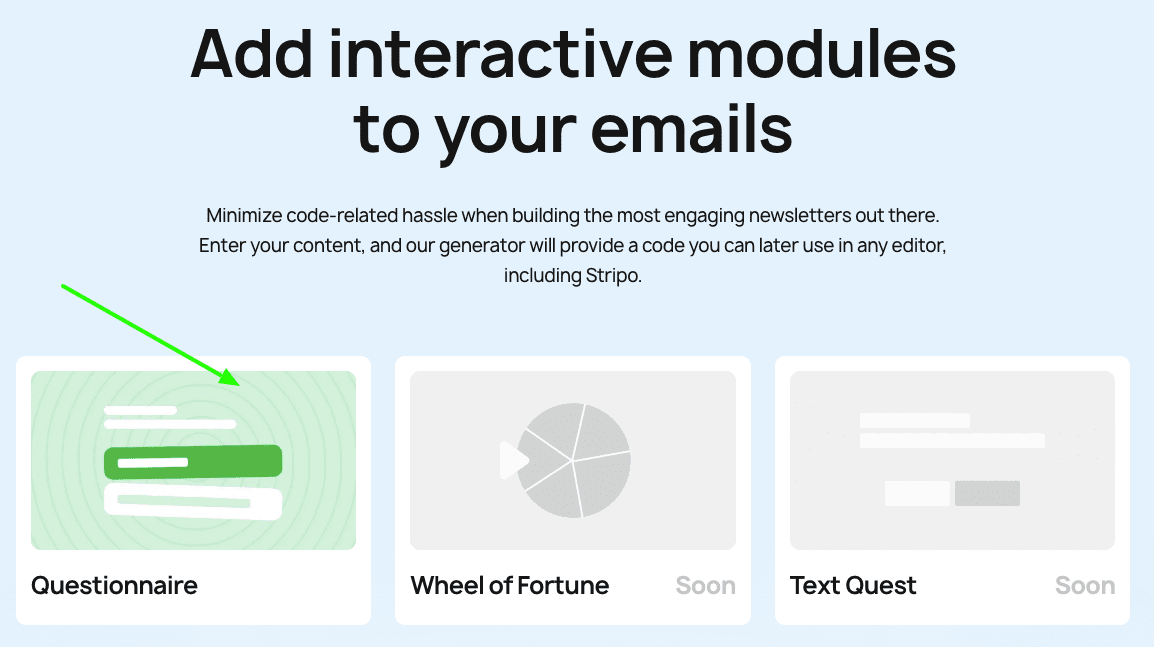 Typically, you have to turn to programmers for help or deal with the code yourself. With our generator, you just need to show all your creativity, and we will take care of the technical part.
The generator gives you a module that contains the following:
an AMP version of your email. Works in Gmail, Yahoo, and FairEmail;
interactive fallback. Works on all devices and email clients that support HTML5 and CSS3. Works in Apple Mail and Samsung Email;
text fallback version. Works in email clients that do not have support for HTML5 and CSS3, such as some Outlook apps.
You might also like
How to create interactive content without code hassle. Stripo presents: Interactive modules generator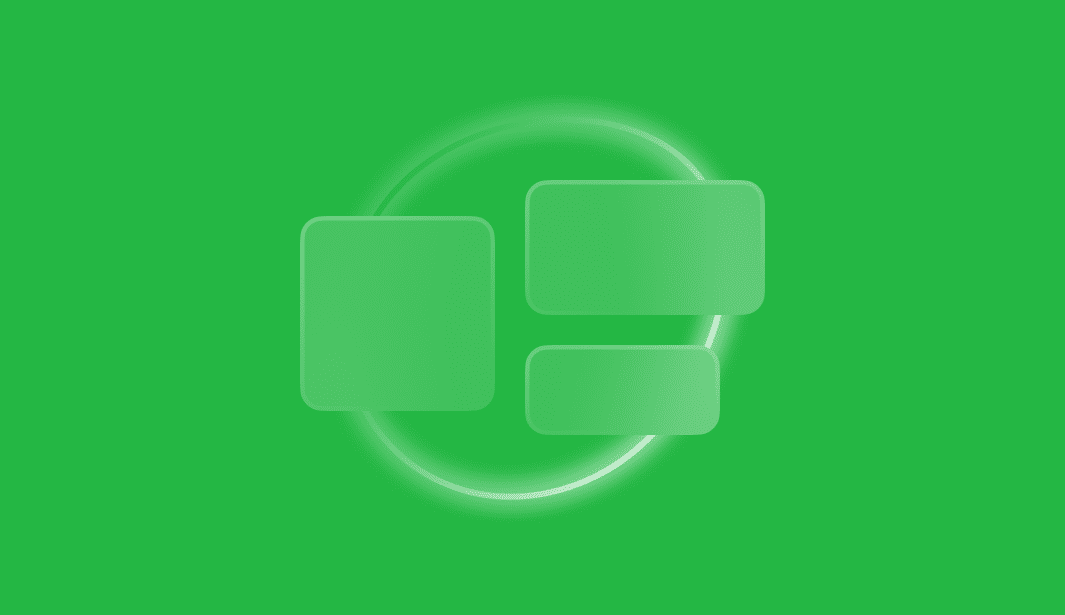 Currently, the generator allows you to build questionnaires/quizzes only. But in the near future (at the beginning of September), we will add the following two more mechanics:
Wrapping up
Case studies show that gamification is important for email marketing. It helps your business to go viral. It multiplies your ROI by 3. Most importantly, it lets your customers relax and have some fun in your emails, which is good for long-term relations.
Bringing fun to emails has never been easier. Give it a try!
Was this article helpful?
Thanks for your feedback!