The Chinese New Year follows the lunar calendar. The first day of the month commences during the new moon on the lunar cycle. As a result, the Chinese New Year comes on a different date each year. Chinese New Year, also known as Lunar New Year or Spring Festival, surpassed the geographic borders of Asia a long time ago. This colorful festival of fireworks, lanterns, and Nature's rebirth after the winter's slumber is celebrated in some form or another all over the world, including in countries where Chinese culture is not a dominant one.
Therefore, this holiday is a fantastic opportunity for businesses and email marketers to satisfy clients and outpace competitors with the best email campaign. How to do that? Of course, we require a unique email template with a thematic design and modern features for lunar year celebrations. We have some ready-to-use templates for you!
Like traditional winter holidays, our duty during the Spring Festival is to greet our customers and provide sales. Our free Chinese New Year email templates fulfill both missions perfectly. You can either implement your email template design ideas or use our ready-made email templates — just slightly edit them to fit your brand style and insert your own content.
Chinese New Year templates design
The Chinese New Year is the most important and longest-lasting festival on the Chinese calendar. The Chinese lunar calendar-based holiday was traditionally a time to honor household and heavenly divinities, as well as ancestors. That is why you must take proper care of your email campaigns so that they look fantastic as well as make sure that lunar year email subject lines are attractive!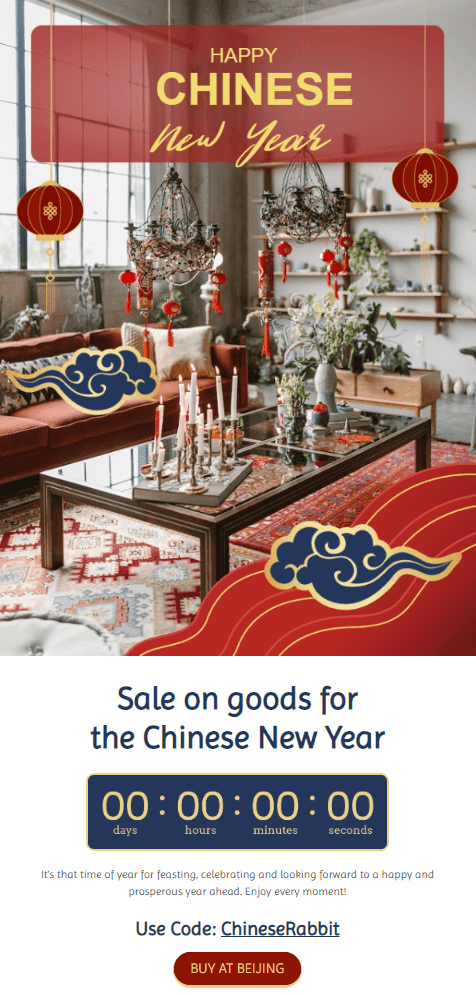 (Source: Stripo template)
Here are some tips to make our Chinese New Year email campaign festive and thematic:
diversify your email design with traditional visual elements: lanterns, fireworks, hieroglyphs, etc.;
add an image of the forthcoming Chinese zodiac animal — Tiger, Hare, Dragon, etc.;
add a holiday-related subject line;
use the symbolic color for your email template.
With Stripo, you can use these tips with no coding skills at all. Our Chinese New Year newsletter templates are already decorated accordingly. You can also replace the default design with your own email template ideas.
Content options and special features for Chinese New Year templates
Obviously, our stylish emails are not limited only to beautiful designs. Their objective is also to sell. Thus, we need effective content that sells. Stripo provides you with a complete set of options to craft next-gen newsletters.
Let's highlight the most noticeable features for the creation of the Chinese New Year templates:
1. Smart product cards
A holiday promo email template always contains a wide choice of discount products. It means that we have to fill out dozens of product cards. Which is so routine… Not anymore! With our Smart Elements option, you'll automate this task.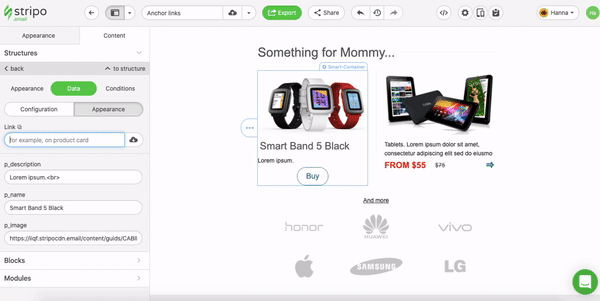 More precisely, it takes effort only for the first time when you work on a product card's design and settings in your email campaign. You customize each element of the product card/email digest block to your preference, such as changing the font size, adjusting the color and shape of your buttons, and so on. And once you configured the Smart elements, then you simply insert a link to your website — and our system will add respective prices, descriptions, and other information to your email template.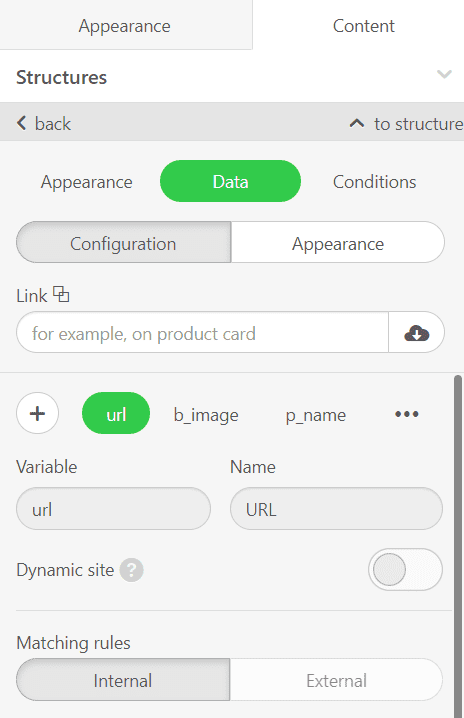 2. Embedded videos
Videos in emails are still among the hottest email marketing trends. According to recent research, viewers retain 95% of a message when watching it in a video versus 10% when reading it in text and 64% of consumers make a purchase after watching branded related videos.
Stripo makes it simple to insert a video link and embed an HTML5 video. In our "Blocks" section, you can find both "Video" and "HTML" blocks.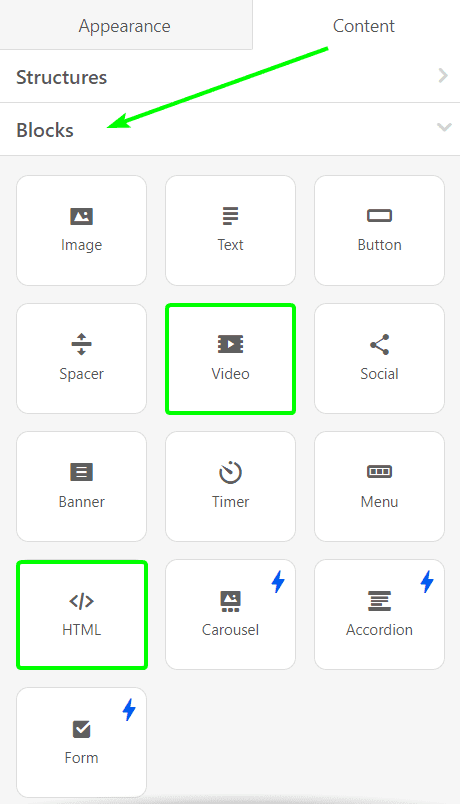 With the "Video" option you insert a video link for your Lunar year campaigns and customize a "Play" button. And with the "HTML" block, you can write down the code via the Code editor that contains the HTML5 video for those who use Mac OS and Apple Mail.
Yeah, it's a perfect solution to congratulate customers, show the footage of a firework show in Shanghai, or tell how to celebrate lunar fest according to Asian New Year traditions. Stripo allows embedding videos easily and you can also add custom thumbnail images.
3. Festive banners
Big and stylish banners are a must for Chinese New Year HTML email templates. Just drag the "Banner" block into your Chinese New Year email template.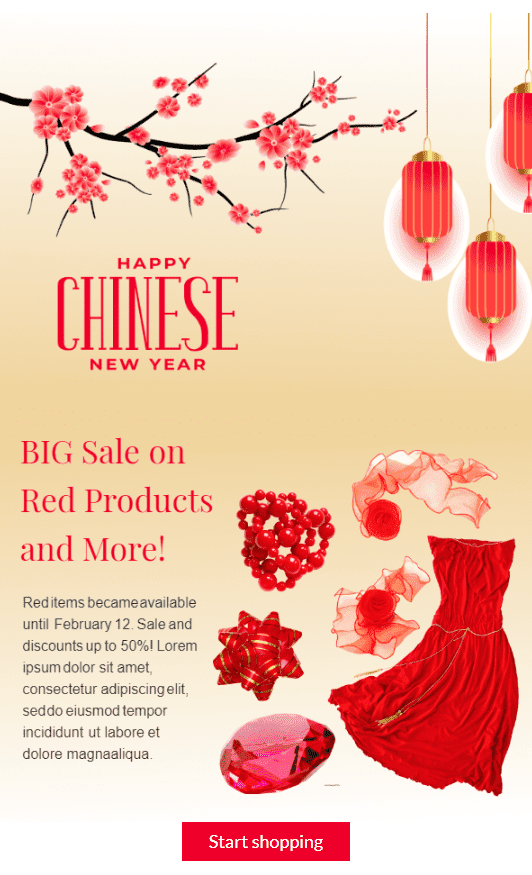 (Source: Stripo template)
After that, upload the images you want to use to make your Chinese New Year banner. By the way, with Stripo you can upload images in 4 ways: with Drag-n-Drop assistance, by inserting an external link, by using one from our gallery, or by utilizing one from your previous campaigns.
Feel free to insert additional imagery, set a subject line, write your heartwarming wishes, and decorate them with festive fonts from our collection. Stripo's banner is divided into layers. So you can edit and optimize each layer separately without leaving the builder, which saves you a lot of time. Here is a nice email example with such a feature: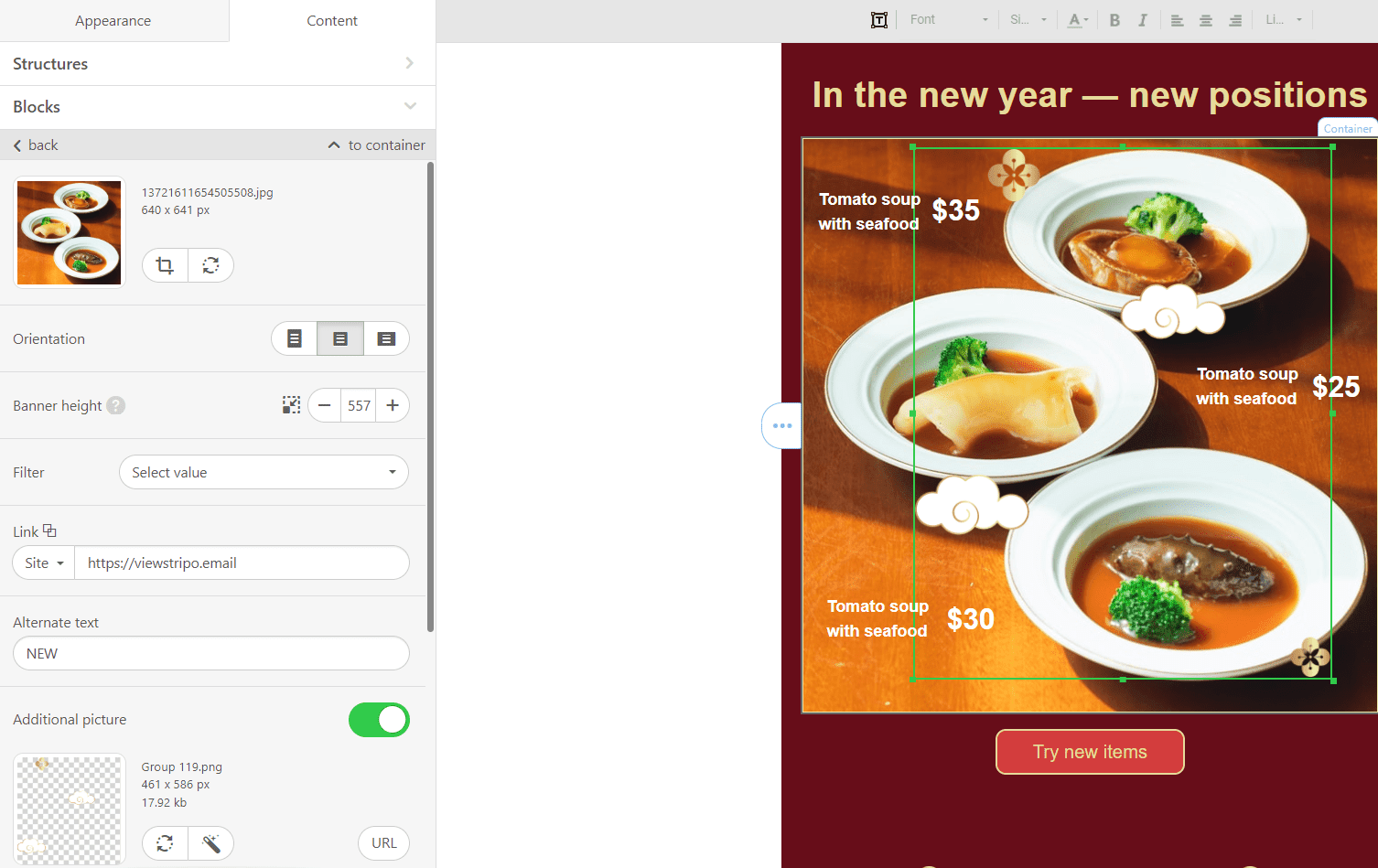 We're not attempting to replace Adobe Photoshop, Canva, or Figma :). However, Stripo's banner editor can be useful for making quick and easy adjustments to your email's visual components.
Design holiday banners for your Chinese New Year emails
Get Started
4. Interactivity and AMP-powered elements
The average consumer receives hundreds of emails per day and is always looking for ways to save money and make a purchase decision easier. Interactive content can give you a competitive advantage by retaining visitors and helping them in making a choice.
AMP implements dynamic updates, real-time content, hyper-personalization, gamification, leaving feedback in open forms, booking meetings, and so on.
By using Stripo's AMP blocks, you can create a product carousel, make your email less wordy with accordion drop-down menus, or add a comment field: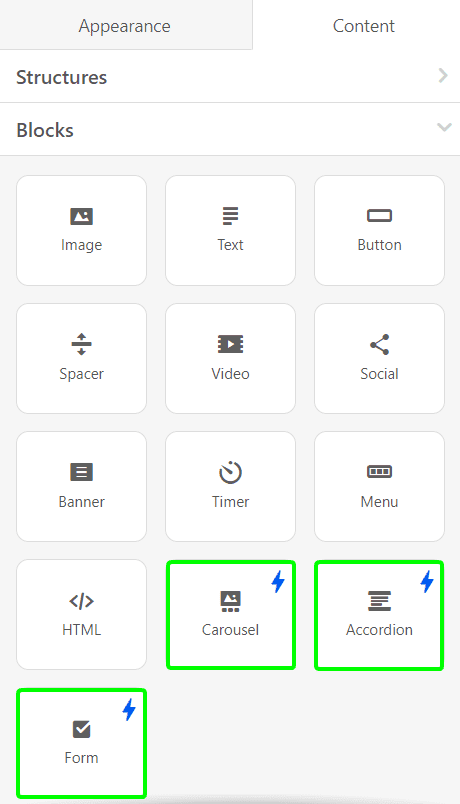 Interactivity drags attention, boosts engagement, and increases CTOR. Moreover, AMP technology makes emails functional. You may notice that some of our templates are already equipped with interactive content. For example, an expandable accordion menu allows structuring content in a logical order. If not added initially, you may easily drag and drop the necessary block to your template.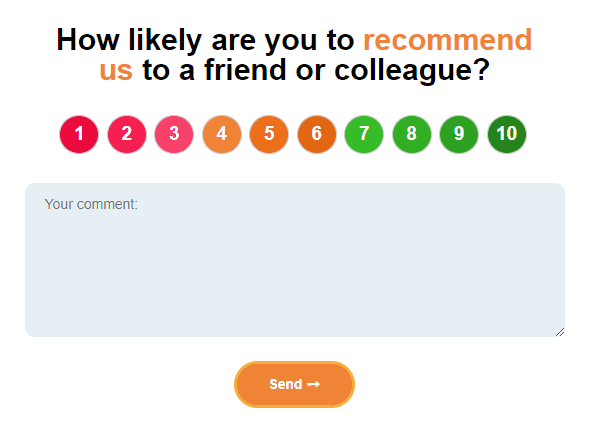 (Source: Stripo template)
Your email will look amazing with an image rollover effect, online surveys, gamified rating, or CSS-animated button. All interactive elements will work on improving your Chinese New Year email CTR.
Wrapping up
Lunar New Year is one of the brightest holidays worldwide. Join the ancient traditions and spread the Chinese New Year celebrations' unique vibe with thematic design and content. Create the most responsive content with Stripo's Lunar year email campaign examples. Happy Chinese New Year :).
Join over 950K users
Start for free — upgrade anytime