Email Campaign: How to Create One
Did you know that the first email was sent in the 70s of the previous century? It is hard to overestimate the impact that message had on subsequent generations. Nowadays we are bombarded with emails of various kinds, so let's find out what an email campaign is and whether it's still effective.
What is email marketing?
Before we start talking about email marketing campaign definition let's take a closer look at what email marketing is. In essence, it means using an email for marketing purposes, like sharing the news, announcing promotions, and connecting with your audience. The fact that a person has submitted their personal contact information (which an email address is) should be appreciated and a strategic campaign has to be developed.
Defining an email campaign
An email campaign is a sequence of emails simultaneously sent to numerous recipients with the purpose to convert your subscribers into prospects or customers, or to inform existing customers about new products and sales, or announce a new product launch, etc. Put simply, emails help you maintain connection with subscribers.
The importance of an email newsletter campaign for a business
The recent research has shown that the return on investment (ROI) for sending email campaigns still remains beyond comparison to other marketing tools — for every dollar invested you get $36! Some studies show even $41. So once you've got several subscribers, it is time to create an email newsletter. This tool is widely used by companies and businesses to provide their customers and prospects with valuable relevant information. Let us give you some examples of what else emails do: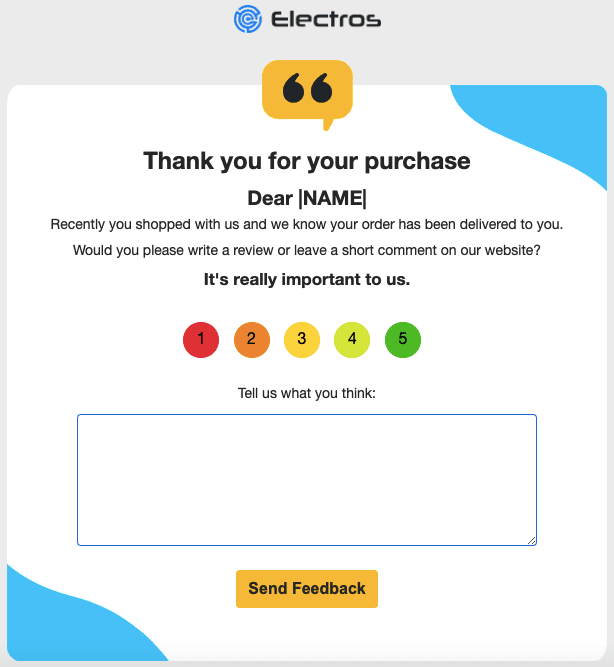 email marketing makes communication with clients easier and more effective. Let's recap, with email marketing you collect and analyze user preferences. All you need to do later is to divide your target audience into segments and send emails with relevant content to each of them.
Please be advised that Stripo allows you to build one single campaign for all groups. Header, footer and other content will be the same for all segments (as it always is), but the special offer will be unique for each of them. Stripo will put a relevant piece of content for each group according to the interests of each segment.
This option is called "Display Conditions".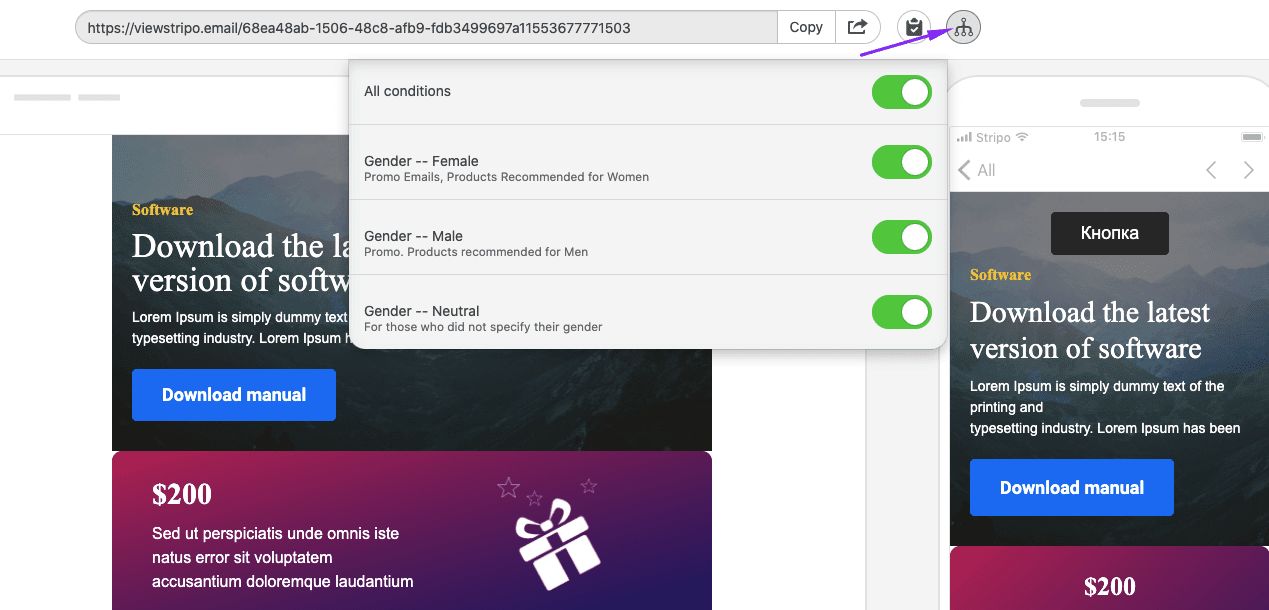 For more information on how to use this feature, please refer to the "Display Conditions" blog post.
How to create an email campaign
Now you know that emails still play an important role in any business. Here is the most interesting part: how to do email campaigns?
First of all, identify the purpose of an email and the goals you want to achieve by sending it.

Sometimes, to achieve the best results we need to divide our target audience into segments.

Draft email copy. Write something relevant that will be appreciated by the recipient and pay attention to a subject line, it should catch users' interest.

Draft your email design. With Stripo, you can easily create a prototype for your email. We call it email templates. We offer over 850 of them. Choose the one you like and customize it according to your taste.

Add UTM tags, set up tracking. By doing this you will know if the email ended up in a Spam box, what percentage of subscribers have opened your emails and who have clicked on the links in it.

Test your email. Need we say that before sending the email to your subscribers you have to test it to make sure there are no mistakes in it and that all the links are correct and clickable. By running a screenshot test, you will also see how your emails render across 90 devices and email clients.

Complete the email checklist. Double-check recipients, subject, spelling, grammar, CTAs, and attachments.

Send your email.

Analyze email campaigns. Always improve what you can, and do not forget to implement new ideas.
In our "How to Make your First Email Marketing Campaign Successful in 10 Simple Steps" we describe each of the above steps in detail.
Email campaign examples
In our "Best Email Newsletter Examples to Inspire You" blog post, we share over 20 examples of promo email campaigns. There you'll find lots of email blast ideas.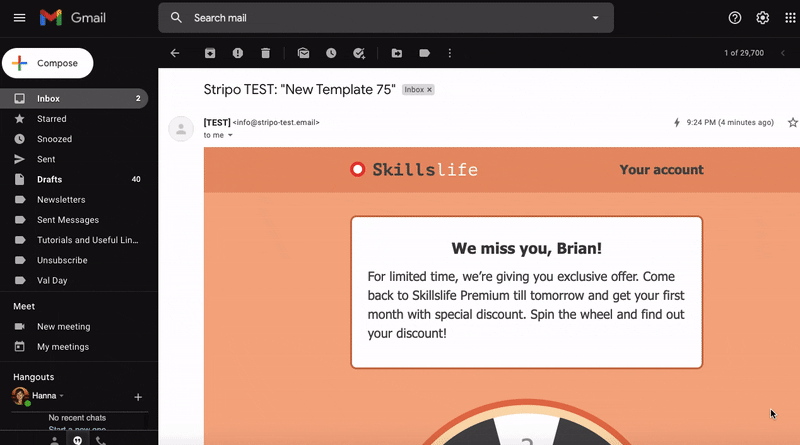 Our professionals designed almost 1,000 email templates for your convenience so that you build email campaigns in a blink of an eye.
For every purpose, every occasion, a number of various email campaign designs with all the details, like banners, CTAs, fonts, colors, and images. Stylish, responsive, and up-to-date.
Use each of the prebuilt templates for your bulk emails
Browse