16 June 2019
11 Best Transactional Email Services for 2019
It is impossible to overrate the value of transactional emails. They are vital for your business growth as keep notifying clients and customers about their orders' status and other important changes. Emails of this kind are sometimes called event-triggered ones, but they slightly differ.
Transactional emails are:
Once you have created them in accordance with certain rules, you need to find a good transactional email service provider — please, do not confuse them with email clients. The main difference between an email client and an email service provider is that the first enables you to send out bulk emails while you build scenarios with the latter. There are many of them. But they are not equally good. We decided to conduct research on this topic to make it easier for you to choose the right one for yourself.
Important to note:
we intentionally did not compare their embedded email template builders here, because in one of the previous articles we compared top 10 free builders.
11 best transactional email services for 2019
It's reasonable to mention here that we have integrated with all the ESPs mentioned below. You can transfer emails that you've built with Stripo to your ESP with just 1 click. All emails remain totally editable.
Campaign Monitor was founded in 2004. 8.3% of email marketers use this ESP. Among a wide variety of its famous customers, you may find Adidas, Chandon, Austrian Red Cross, Soho, Penguin Random House, and others.
Service advantages:
its blog. I find it informative and engaging — they share tips on how to improve transactional emails' results;
it offers a "journey" to inspire you to create your own scenarios. Before you dive right into this journey, you may even specify the industry you are in to get more specific recommendations;
there are two types of transactional emails — the classic ones (you build them by using API and by asking developers for help) and smart ones.
Disadvantages:
you have permission to send out triggered emails and even to use smart transactional emails once you paid your monthly plan;
there is a free trial way to use this transactional email service, but you get this opportunity once — no free messages on a monthly basis.
Its unique feature:
comparison — this tool compares email marketing campaign's results with the previous months' ones. For example, they compare promo to promo, or transactional emails to transactional ones from the previous campaign. Certainly, many modern ESPs do it, but this one provides you with percents. This is very convenient and shows more accurate results.
Though it does support traditional interactive emails.
Constant Contact was founded in 1995. It can boast about a 5.1% share of the email marketing automation niche.
I must confess I really loved their "help" section for its numerous video tutorials, for its knowledge base. They all are very descriptive, detailed and specific.
Service advantages:
unlimited emails for the fixed price;
A/B testing is its strength;
integration with Shopify — upload your contact base from this platform;
login with Paypal account to ensure your credit card security.
Disadvantages:
no trial package — but the first month is free! It gets activated only after you've inserted your credit card information.
Its unique feature:
ability to automatically share your emails to your Facebook business page.
Sendinblue was founded in 2012 and offers cloud-based digital marketing tools to over 80,000 growing companies around the world. Among their customers, you may find Louis Vuitton, Michelin, Haribo, Tissot, Fujitsu, Greenpeace, and others.
Service advantages:
integration with Shopify, WooCommerce, WordPress, BigCommerce, Magento;
CRM;
advanced statistics;
Facebook Ads;
send time optimization;
landing pages.
Disadvantages:
the free plan allows only 300 emails per day.
Its unique feature:
its price, which is 50$ per month on an annual subscription for anyone looking for All-in-one marketing tool.
Founded in 2012, eSputnik made it be one of the best transactional email service providers in Eastern Europe. Among its awards, you will see they won the Best Customer Communication Tool award at the Berlin Expo 2018.
eSputnik may boast about a 95% share in Ukraine, and the bulk of eCommerce in Eastern Europe have preferred eSputnik over other transactional email service providers.
I love their blog. All the articles are based on their own experience, and analysis of customers' subscribers' behavior, processed by the AI specialists. Isn't it perfect to receive email marketing news and recommendations from the first hands?
On their blog, you may also find about 2,500 email examples.
Service advantages:
blog. I have just mentioned it;
omnichannel — it uses text messaging aka SMS, emails, messengers, web- and mobile-pushes. Great decision to reach out with a mobile-push reminder to those who got registered for an event with you, or to let the customers know the sale is about to end in a few hours. Omnichannel increases your ROI;
scenarios — for all the transactional emails, like abandoned cart emails, a sequence of reminders, welcoming series, reactivation emails, etc. All these emails are there to help you keep your customers updated, and stay in touch with them 24/7;
click map — it shows which links and CTA buttons were clicked;
2,500 free emails for newcomers — including transactional emails.
Disadvantages:
unintuitive interface. Now that I am used to it, I find it user-friendly, but it took some time.
Its unique feature:
complex segmentation — they use the Event Method to track visitors' behavior on your website, on other sites, and even Offline Events;
dynamic contact groups — the system automatically includes contacts who meet and eliminates those no longer meet certain criteria.
With eSputnik, you can send AMP emails via both the SMTP and API methods.
GetResponse is probably the best transactional email service provider for bloggers who host webinars, as GetResponse creates sophisticated webinar invitations and webinar reminder sequences.
Their most famous users are the Hilton Hotels, and Neil Patel. The latter even recorded a video where explained how to use this ESP.
Service advantages:
segmentation to provide geographically relevant content;
language personalization. Yes, I know many companies do it, but only some do it well.
Disadvantages:
it's not an omnichannel ESP.
Its unique feature:
expert's 1.5-hour consultation on your email marketing strategy. It's totally free.
HubSpot was founded back in 2005.
For many people, HubSpot is famous first of all for its blog with over than 4.5 million monthly visits.
But also, its share in the email marketing niche among top EPSs is 5.1%.
Service advantages:
Facebook lead ads;
along with the transactional service provider, you receive a CRM system for your business.
Disadvantages:
you cannot pay for only sending emails and getting reports, you buy an entire package with landing pages, etc. To get all the necessary options, you need to pay for the Professional plan. But if you do it, you receive a wide variety of useful and rare options.
Its unique feature:
smart send time — allows sending emails to each prospect of a group at different times which suits him or her better.
Mailchimp is a world known transactional service email provider with over 6 billion emails sent per week. As of July 2018, its share was 24.2%. Founded in 2001.
CNN is one of its most famous clients.
Service advantages:
Facebook, Instagram and Google Remarketing integration to place ads and track customers;
member rating to detect potential VIP customers;
intuitive interface.
Disadvantages:
just two channels: emails and pop-up sign-up forms. It is not enough to build strong scenarios.
Its unique feature:
forwarding emails. This feature allows your users to forward and to share your emails with their friends, with even a notification email attached.

Once your customers have hit the Forward button, they will need to fill out the form with their friend's name and email address. What' the use of it? Please, read below:

Initially, it was founded as Appboy Inc. in 2011, but in 2017 it was rebranded as Braze. Now sends 2 bln messages a month.
Among its prominent customers, you'll find Postmates, Delivery Hero, and Urban Outfitters.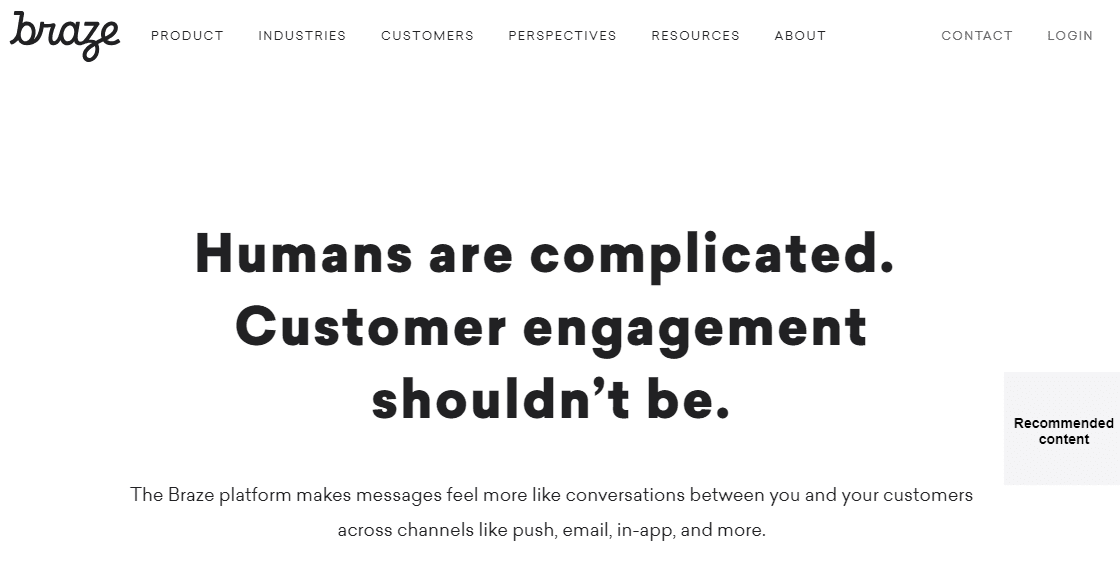 Service advantages:
cross-channel personalization — it collects data about the target audience from different sources — desktop and mobile devices;
mobile push notifications based on customers' behavior;
ability to test how your emails render in various email clients right in the ESP.
Disadvantages:
Its unique features:
heatmap for every individual user.
26.6% of email marketers all over the world use Salesforce. In fact, this is the world's number one CRM, but we compared only its ESP features.
Service advantages:
social media integration;
content library — this is the only ESP besides eSputnik that allows saving not only templates, but some elements of it to reduce the time spent on future email campaigns creation;
very descriptive knowledge base with video tutorials.
Disadvantages:
no fixed price — you can't start using it right away. Give them a call, and they will select a plan for you;
Its unique feature:
paid add-on Commerce Cloud Order Management — allows receiving orders via many channels. Set for an additional price.
Founded in 2009, its share in email marketing niche is 7.1%. Amongst SendGrid's famous clients you may find Uber, Spotify, and Airbnb.
Service advantages:
integration with WordPress;
pop-up unsubscription notifications;
advanced search.
Disadvantages:
email template builder is not intuitive and does not include all the micro tools to build a trending email in 2019;
reporting could be more detailed.
Its unique feature:
A/B testing allows running up to six different variations simultaneously.
As of this summer, SendGrid will support AMP for emails.
10. Amazon SES (Amazon Simple Email Service )
So, this transactional email provider is a product of Amazon.com. Initially, it was developed for internal needs, but now is available for users all over the world. I suppose they, as a product of the world's biggest internet retailer, know how to deal with transactional emails.
Important to mention:
I put Amazon SES at the end of the list because today we do not have integration with this ESP. But you can import emails into SES as HTML email template.
Service advantages:
dedicated IP addresses to ensure higher email deliverability;
incoming emails — your inbox is synchronized with AmazonAWS. Once there is a new email from the customers in your inbox, you get a notification to your Amazon account;
the first 62,000 emails are sent for free.
Disadvantages:
no free registration. In fact, it is called a "free account", but still requires your credit card information and a dollar on your account. Otherwise, you won't get it finished.
Its unique feature:
mailbox simulator. It is meant to test all your transactional emails and scenarios.
Via the API method.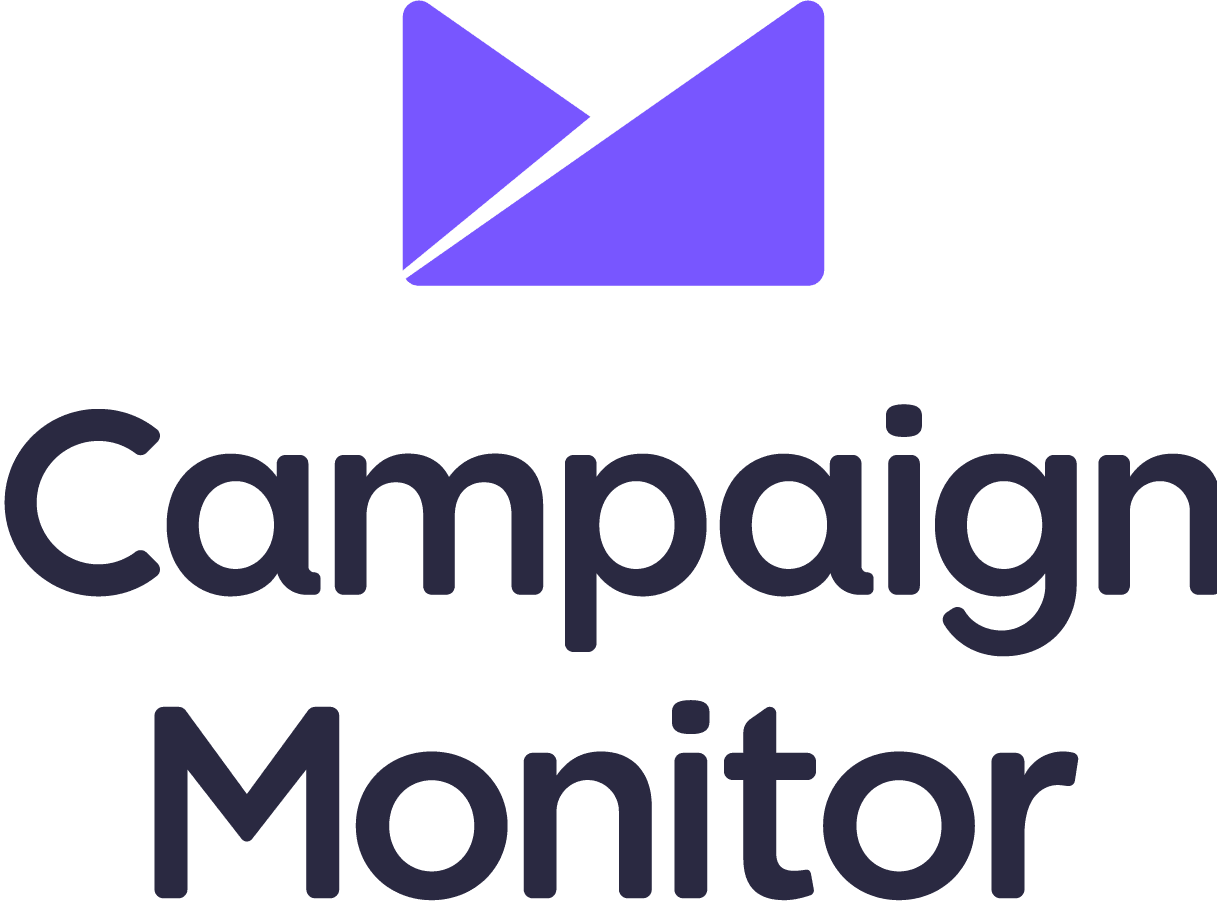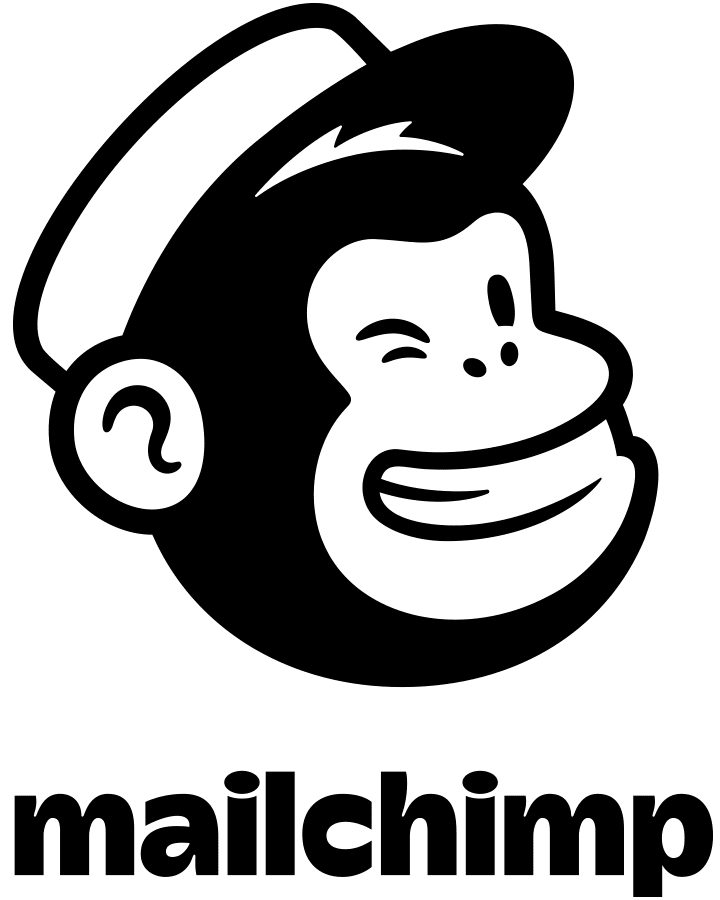 Web/mob-push notifications
+/+
+/+
-/-
+/+
-/-
Ability to build complex scenarios
+
+
+
+
+
AI analyses of campaign's results
+
+
+
+
+
Integration with social media (Facebook Ads)
+
+
+
+
+
Multi-channels: Email/SMS/Whatsapp(Viber)
+/+/-
+/+/+/+
+/-/-
+/+/+
+/+/+
Stripo integration
Each of the aforementioned transactional email providers has its staunch clients who would never change it for another ESP. And this is great. As all these ESPs are focused on generating detailed reports, on delivering emails and integrating new communication channels, email template builder cannot be their #1 priority. At Stripo, we are focused exactly on providing our clients with a proper tool to build sophisticated emails in no time.
Stripo's integrated with 9 of the aforementioned ESPs, this means that you can export the email that you've just built with us to your ESP with just 1 click.
Constant Contact;
Hubspot;
Salesforce Marketing Cloud;
Good news: your email remains editable in every system.
What should you do if your ESP is not on the list?
Just export your email as HTML-file.
To do so, you need to:
click the export button;
among numerous options, select "HTML";
then in the pop-up window, choose "Download HTML-file".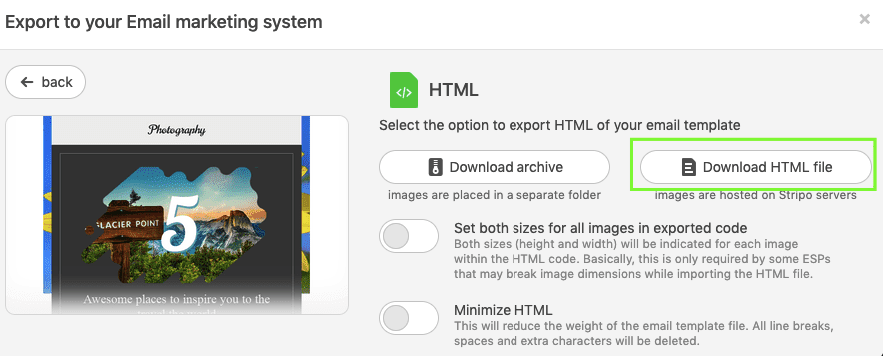 Important to note:
We are working on integration with many more ESPs now. And hopefully, your one will be in the list soon, too.
Summary
As we can see, there is no universal transactional service provider that would fit all businesses, but each business may find the solution that meets their needs best.
I hope that our transactional email service comparison was informative, and now with our help, you will easily select the right tool for your business.
If you have any questions or concerns, please feel free to contact us via Facebook or email us at contact@stripo.email. We will be happy to assist!