11 October 2021
Opinion Leaders about Email Gamification: It Helps Keep Contacts Engaged and Increase Virality at Once
Gamification in email marketing is being widely discussed now. Most want to give it a try, but only a few have done it so far. Why? Because email gamification is said to be time-consuming, and pretty expensive, and you never know if you're gonna recoup the costs spent. But is it so?
To shed some light on the subject, we decided to run a series of interviews with opinion leaders in email marketing — with people who have used gamification in their emails.
Here's what they have to say...
Today, we're talking to Kevin George, CMO, and Parul Shukla, Senior Digital Marketing Manager at Email Uplers. They were one of the pioneers that used gamification in emails. And now every holiday people all over the world anticipate a new game from Email Uplers to have some fun in the email.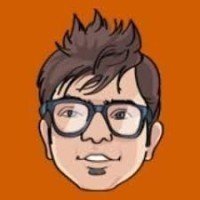 Follow Kevin George on: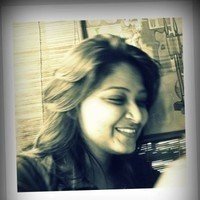 Follow Parul Shukla on:
1. What impact of gamification on email marketing and marketing, in general, do you see?
The 2 biggest challenges every marketer faces today are — keeping prospects and customers engaged and enhancing brand loyalty. Gamification helps you nail them both! By making communication interactive, we're turning marketing into a more personal and fun way of engaging with a brand. Speak of making your brand viral! No wonder, we see more and more brands using gamification in their emails today.
2. How do you measure the effectiveness of your gamified email campaigns?
Engagement is the metric we focus on for our gamification emails. And rather than looking into the click-through rate, we think the best way to measure engagement for a gamified email is through the "time spent". Another aspect we can keep an eye on is the 'number of shares', just to see how many of your subscribers are willing to share the fun email. While email campaigns have an average of 55% read time, that for gamification emails is around 60%. Keep a track of your metrics to know how this interactive element works for your emails.
3. With what goals in mind do you start your own campaigns that contain gamification elements? What do you do to improve them from campaign to campaign?
Being from the email industry, we have these major goals on our mind while planning our email campaigns — to do new things, to experiment more with our emails, and to try to give a direction to businesses for the possibilities with email campaigns. Not only gamification, but we have also used other interactivities in our campaigns. From one campaign to another we try to focus on the users, ensuring to deliver creative and engaging campaigns that keep them interested in emails & Email Uplers.
4. From your personal experience: Please, name the core principles of a successful game.
With all the effort you have put into creating a gamified email, winning at this campaign because even more important. So, here's what lies at the core of every successful gamification email:
a clear goal for the campaign;

ideation and establishing the relevance of the game to the campaign goal;

thoroughly thinking through and planning each step of the game to ensure a seamless experience for the user; you can't afford even a small mistake at any step. ;

this campaign can't flow like usual, as coding is a crucial part of it. The devil is in the details. So, it's an out-and-out team effort where the concept, copy, design & coding should be well thought of before jumping into it.
5. What is the most difficult step in the entire email gamification process: Bringing ideas, designing those emails, costs, or email compatibility?
Gamification is not a walk in the park but the results signify that it's worth the toil. I think all the steps need some extra effort as compared to other emails. The cost in terms of time and effort you need to put in is on the higher side. And the most challenging part is the development of the email and ensuring its renderability across email clients. There are some limitations, for instance, gamification is supported in a few email clients like Apple Mail, AOL, Native Apps, and iPad but not in Gmail, Yahoo, Outlook.com, etc.
6. Which is the most difficult gamification technique that you and your team have ever built? Why?
We created a maze in our Thanksgiving email a few years back. I think it was one of the most challenging emails we've built. Adjusting the movement and direction using CSS was a tough nut to crack. Moreover, it was a true challenge to create a responsive layout and a fallback layout for this email. But the results were worth all the effort.
7. We have noticed that your gamified emails are dedicated to holidays. Why so? Do you think it is not reasonable to use gamification in regular promo emails?
Gamification brings engagement for sure but we can't really gamify each email! It'll take away the fun and surprise element in it. Plus, it requires planning and time on coding*, so it is not really feasible to create them too often.
We focus on holidays as that gives us the opportunity to play with more concepts and creatives. Also, we are able to connect with our audience in a better way rather than a simple wish email.
And yes, there's no point in overdoing gamification; it will take away the charm.
8. What are your TOP three recommendations would be to those email marketers who are just considering using gamification in email marketing.
go for gamification, but do not overuse this element;

start planning well in advance as this campaign will need you to invest more time and expertise;

make sure you have skilled resources to handle gamification in emails — if your email does not render well, it's a waste of all your efforts.
*To help you design professional gamified emails in no time, we've prepared an eBook "Ultimate Guide to Email Gamification" with a number of tips and ready-to-use mechanics.