10 October 2019
Membership Renewal Emails
The business model of a paid subscription is based on regular payments. As soon as they cease, income disappears. The primary goal for a business, in this case, is to keep and retain customers. Because the initial payment is only the beginning of a relationship with a client. The exchange of values ​​should continue: the client updates the subscription, and the site provides him or her with new content, training materials or access to the service.
There are several ways to keep and retain customers with the help of properly composed membership renewal emails.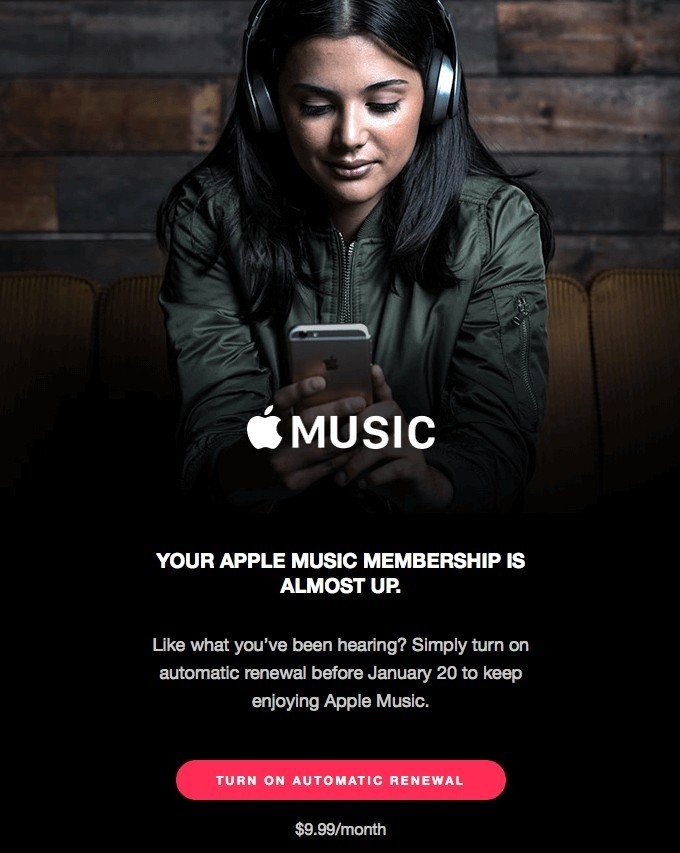 Membership renewal email content
Remember that this membership renewal email has only one goal — to make sure that the client continues to cooperate with you. To do this, your text should be as meaningful and straightforward as possible.
Send a kindly reminder to renew subscription
Customers often forget to renew their annual/monthly subscription. If you remind them in advance, they will have enough time to update their credit card information (if necessary) or to renew the subscription manually. A request to pay a fee should not come as a surprise.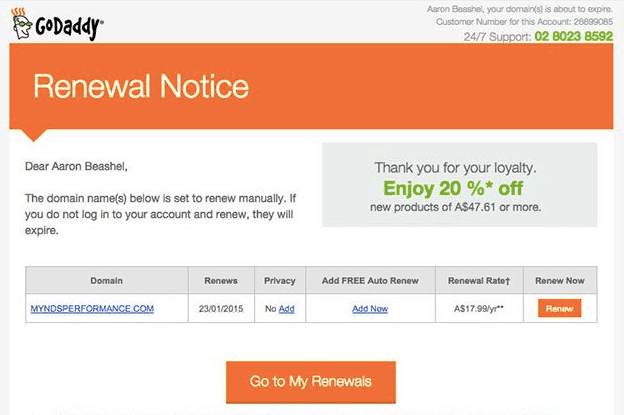 Offer a discount for annual/monthly plans
In long-term subscription plans, you can motivate customers to renew their subscription if you provide a discounted rate or bonus.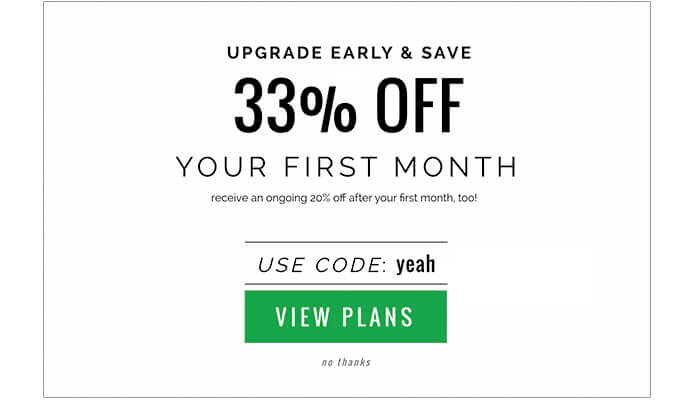 Focus on the benefits of staying with you
Take a look at this membership renewal letter example. Such emails are needed to remind customers what benefits your service brings.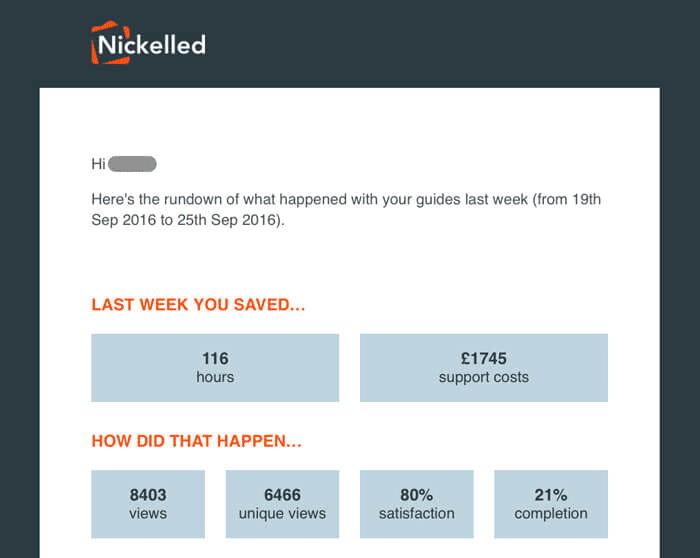 Well, is it possible after this email to doubt that you made the right decision? When it comes to renewing the annual subscription, you will be able to sell the service to a much larger number of customers if before that they are provided with real numbers and results of paid experience.
Buffer takes a similar approach to remind customers to continue to use their products gently.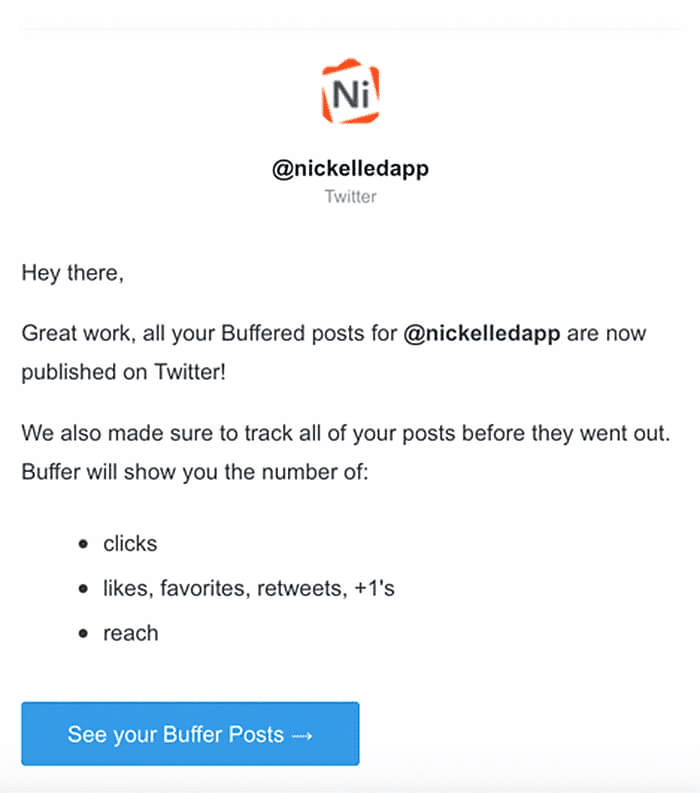 Remind that the account will be automatically renewed
Another interesting type of the membership renewal email is when you remind about the renewal of the subscription, as an unconditional event. This is ideal for those who have already tied up the payment data and you do not ask the client for an extension, but simply remind about the charge off. In this case, the client will have less doubt, as the main decision has already been made.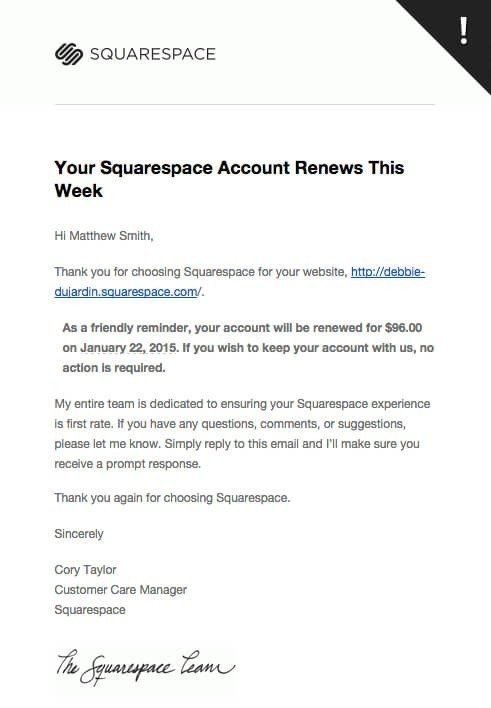 Notify about all the changes made to account
No matter if account has been automatically renewed, or some changes have been made to the credit card information, or subscription has been cancelled — always keep users updated.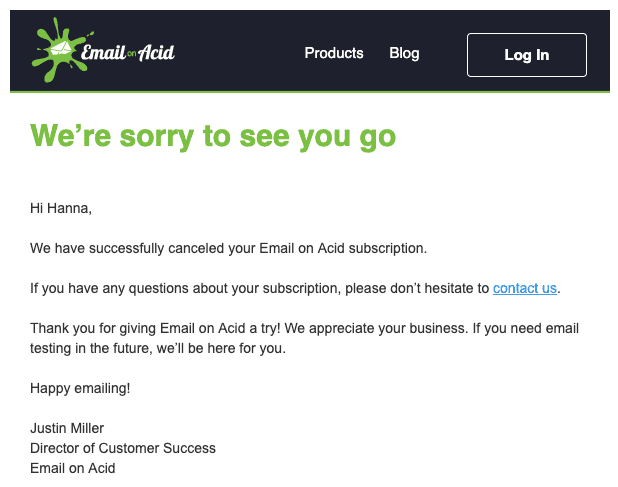 And it would be nice of you to provide customers with information on how to renew their subscription.
Personalize membership renewal emails
Always personalize these emails. Recipients need to know they did not receive this email by mistake. And they need to know they will be charged accordingly, as per agreement.
Addressing by name will not do. Mention the number of agreement, the card number or the exact service you provide the recipient with.
Membership renewal email design
When you buy something in a store, packaging often matters as much as the content of the product itself. The same goes for the membership renewal email design, which is aimed at selling. This should look presentable and different than the ordinary email.
Keep your emails short
There's no need to build long renewal emails. Make them short, with only one CTA button.
Make sure the button is really noticeable and clickable on mobile devices. You can make them full-width for mobiles with Stripo.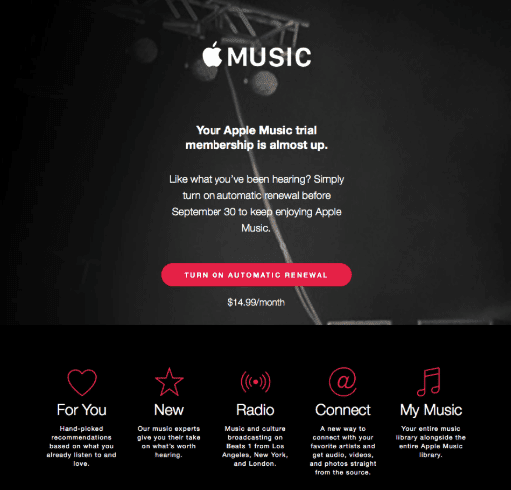 Remind customers that time is ticking
It is very important to emphasize in the email that the service is about to expire and users have to renew their subscription right away. The creative design of your text will best help you with this task.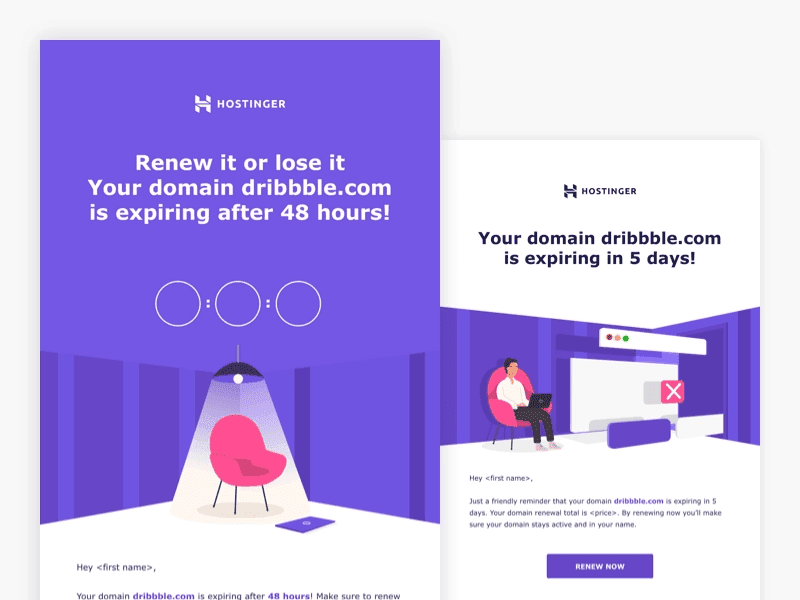 For example, Hostinger emphasizes the time limit by depicting an empty chair, which someone else can sit in if the extension of the service is not paid on time.
Also popular is the graphic, which can be associated with something famous or popular, as in the case of a letter about a renewal of subscription from My Favourite Magazines. Their design team depicted a time limit mimicking the famous painting of Salvador Dali.
Pay close attention to the CTA button
Another important point in the design of the membership renewal letter is the call to action button. In most cases, this will be the first thing you pay attention to. Nevertheless, everything should look organically and the button should not repel, nor annoy with its color, size or shape.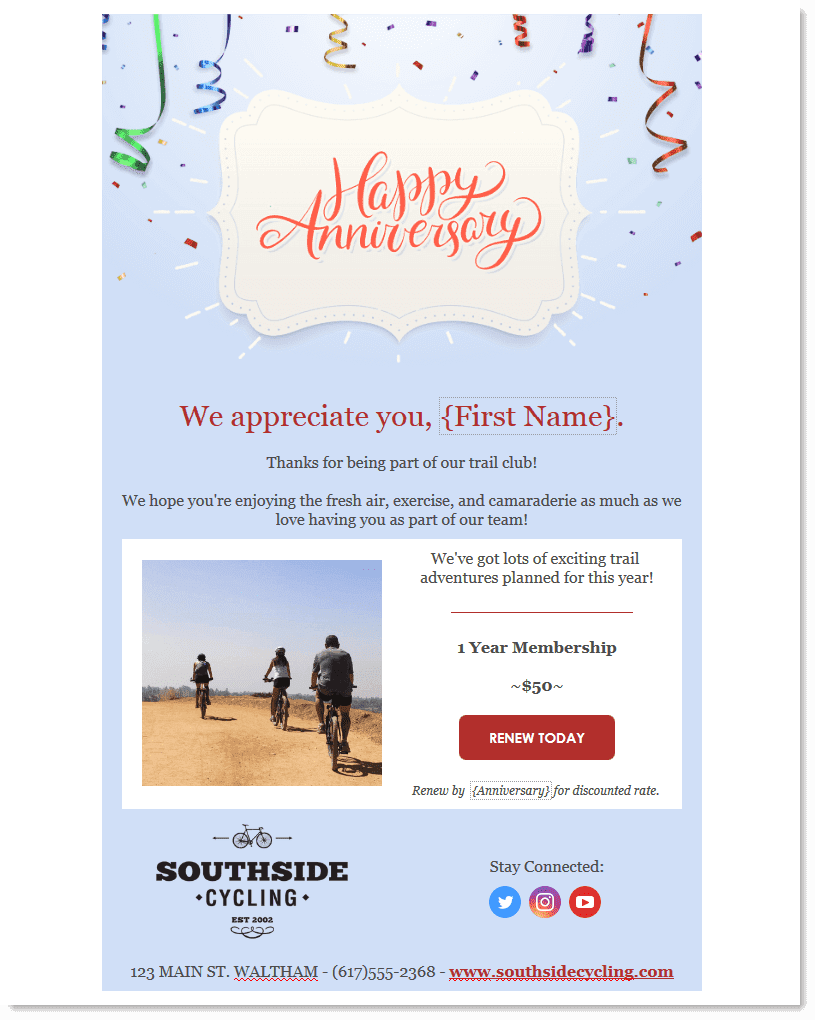 See, that despite the bright design, you first notice the button. But this does not mean that all membership renewal letters should be so vivid. Do not forget that the design also depends on the subject of the service. For some companies, it is much more natural to draw up an email in a restrained style.
Build text-based emails
The text-based emails look more personal. This design style also fits the business, accounting, and legal consulting industries.
It is important to note, that this is not a plain-text email, it is a regular HTML email with header, button and footer.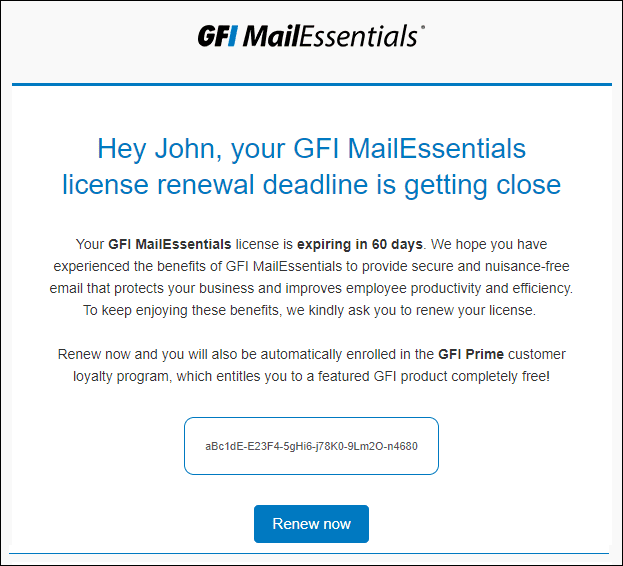 In general, the main idea of the design that this membership renewal letter sample shows is that it should not distract from the content. Remember that this is not a weekly newsletter or information about discounts and bonuses. Its main goal is to extend your relationship with the client.
What is your marketing strategy?
The sale does not end with the completion of the paid subscription. Successful marketers know that this moment their work to improve interaction and increase brand loyalty is just beginning.
Follow these 7 tips:
1. Redesign your transactional emails: include components that encourage a renewal of your subscription, strengthen your referral program, promote communication in social networks, and facilitate the process of leaving feedback.
2. Teach your customers how to get the most out of your purchase, this way you will achieve the highest level of satisfaction and reduce the number of refusals.
3. Make an offer that customers may like. It should be based on preferences and tastes of the target group.
4. Remind customers to renew the subscription 7-5 days before the end of the billing period. In longer-term subscriptions (quarter, year, and so on), such a reminder could be sent even a month before the day X. It would be reasonable to even create a sequence of membership renewal emails.
5. Remind current users they can get even more benefits if they upgrade their membership.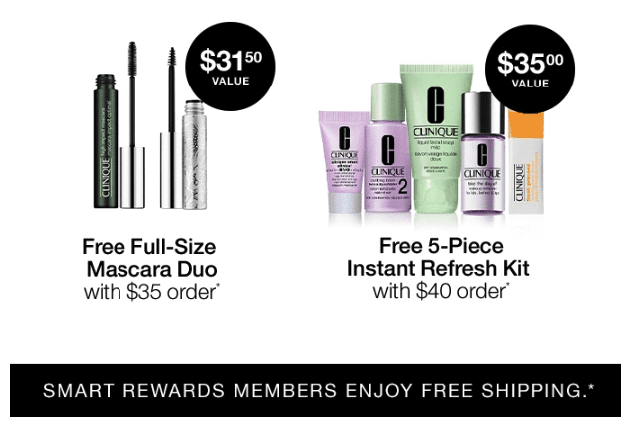 6. Motivate new users to become members/buy subscriptions by highlighting the benefits of membership in promo emails.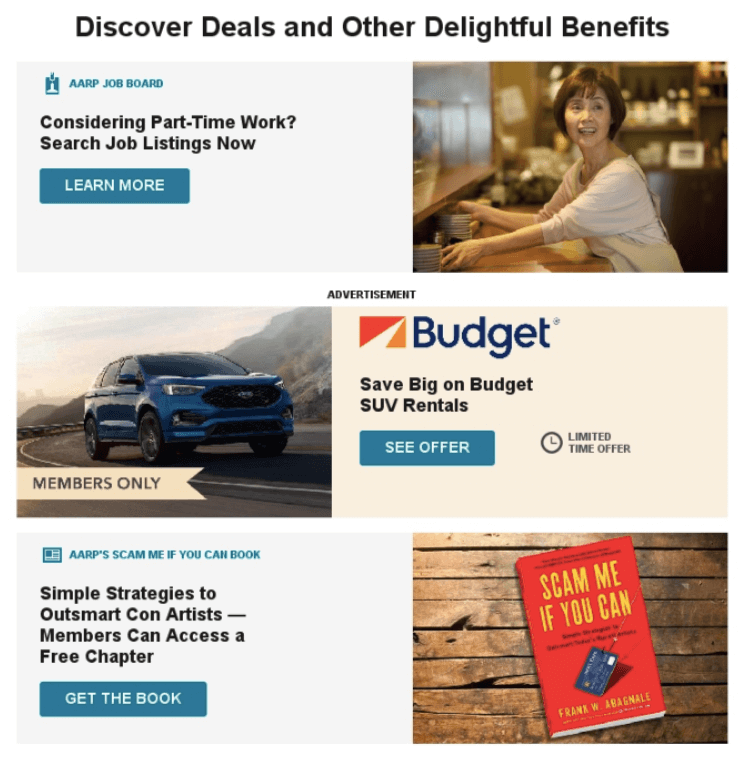 7. Offer to buy immediately — one of the most underrated sales techniques in the SaaS industry is a quick transition from a free to a paid version of the product. If you provide a 30-day trial of the service, and on the third day, the client realizes that he or she likes everything — why not offer to buy immediately. It can be difficult to understand which of these users is ready to switch to the paid version. To get started, reach out to those who have begun to study the purchase conditions of the full version. Contact them and offer to buy the full version right away. It might be worth giving them a bonus.
By adding these points to your marketing strategy, you will receive both satisfied customers and profit growth.
Final thoughts
In this article, we've shared some tips to improve your membership renewal letters.
Summing it up, we can say that in emails of this type, you should:
think your marketing strategy through prior to creating membership renewal emails;

personalize greetings;

highlight the CTA button or the main purpose of the email;

be concise;

focus on the benefits that paid membership brings to the user;

remind users of the frames;

send reminders to subscribers in advance.
We hope our simple guide will help you create a membership renewal email that will work.
Try to build an effective membership renewal email with Stripo now and if you need any help, our support team will be there at your service.