30 December 2020
Annual Report 2020
Hi everyone.
December is the best time to review a year that is about to end soon. We already did it ;) And want to share our results with you.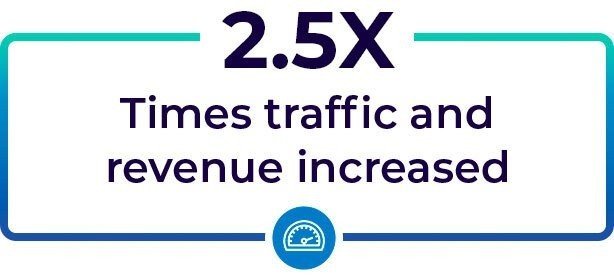 Yay!!
Stripo's 2020 in numbers
Here we'll highlight the most important figures.
Our pride, or Stripo's achievements in 2020
We'll highlight only the most memorable and important moments for us.
We're becoming a platform
Even though we are focused on email design only, leaving email sending and analysis behind, we are much more than an editor. Soon, we'll be a platform. More about it later...
Stripo has everything you need in one place:
Marketers and designers build emails way faster — we provide all necessary tools, they can test how emails will render in major email clients, they can share, comment, and approve emails with colleagues and clients prior to sending them to their email automation systems.
Stripo is becoming a marketplace. We offer hundreds of emails for inspiration. Companies can order emails from our professionals. Designers and coders can earn with us by designing and selling their templates on the Stripo soon-to-be platform.
We help the revolution in the industry happen
The AMP for email technology allows embedding interactive elements into emails without recipients needing to open a new tab to visit a website, it allows delivering real-time content in newsletters, allows updating emails, it allows editing content in emails after they were sent. And many more things that actually make email marketing way more useful for clients and way more efficient for businesses.
What's the Stripo's role in it?
By popularizing and simplifying ways to cope with this technology, we help our clients unlock the potential of AMP. How?
We enable clients to utilize and experience the power of AMP with literally no coding skills. Stripo provides users with micro tools, 40 ready-to-use templates, multiple code samples, and manuals to build and test AMP emails right in our editor, connect them to Google Spreadsheets for delivering real-time content and editing after sending, etc. And then export them to a necessary ESP.
Over 6 900 brands used this opportunity.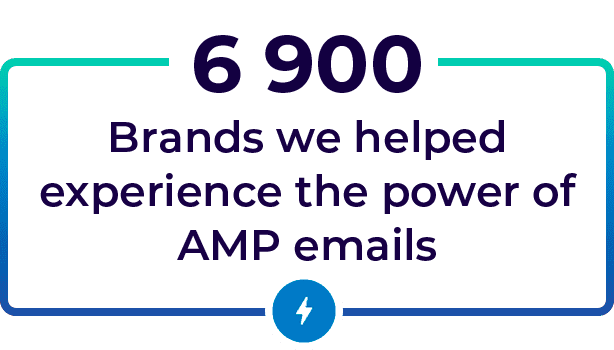 We were invited to participate in the M3AAWG October Meeting, along with Jon Harmer from Google and Verizon Media. The event was dedicated to "AMP features, and security measures in place preventing abuse of the format".
And also on Google AMP Fest 2020, we shared with the whole world our experience with AMP as a sender.
Our family is growing
We want to thank all loyal clients that stayed with us and those who joined us this year. We really appreciate your support, and your trust.
200 000 people registered with us. So now there are over 350 000 Stripo users worldwide.

One more thing about our family: We've done multiple changes to our editor per your requests. And the fact that the retention rate doubled means we're doing the right thing.
Stripo's priorities, or our core activity
Despite our participation in the AMP revolution and our plans on becoming the industry benchmark as an email design platform (I'll share the details below), our main goal is not to gain as many clients as possible, not to release as many features as we can to be competitive on the market. But the stable performance of the product, product efficiency, and simplicity are our priorities.

We will never sacrifice the stable performance of the editor for a new feature.
And of course, our clients' data protection is our goal #1.
This is the work we constantly do, but you never see. Probably, it's great. You never notice that your fridge is working until it stops working, right? Same here.
So what do we do to maintain those goals?
Clients' data protection
This year, we again successfully passed the Security test by Bishop Fox. So you can fearlessly keep exporting emails from Stripo to the Drafts folder in your Gmail and Outlook accounts.
We found and immediately fixed 290 vulnerabilities. Rest assured — your data is safe with us.
We also manually check emails and block those which we find suspicious — no fishing, no frauds, no harm allowed by our Terms of Use — our tool is only for those who build emails with good intentions in mind. This year we blocked 640 brands that violated this rule. Stripo serves for the benefit of people.
Stable performance of the editor
To maintain this aforementioned stable performance of the editor, we strengthened our QA department with 3 new employees. So now we can detect and fix occurring bugs way faster. Which we actually do. We run automatic and manual tests every workday. Totally, in 2020, we fixed 2 050 bugs, 1 000 for the editor, and 20 for the Plugin users, the rest for the site pages.
We significantly strengthened our servers. Which allows 5X times more marketers worldwide to use our editor simultaneously without any problem or delay. Just imagine, each second 500 instead of 100 users are working in the Stripo editor. Which makes 13 000 sessions per hour on weekdays.
Product's efficiency
Enabling users to build emails with the type of content, and set of functions they need — is something we really strive for.
To accomplish this mission, we constantly add lots of features to our editor. Thus, you can utilize interactive, AMP, and dynamic elements, crop and edit images, and design complex banners for promo emails, and many other things in one place.
It is commonly known that AMP, and real-time content make emails way more functional, informative, and useful for your subscribers. While interactive and AMP content makes your emails way more engaging.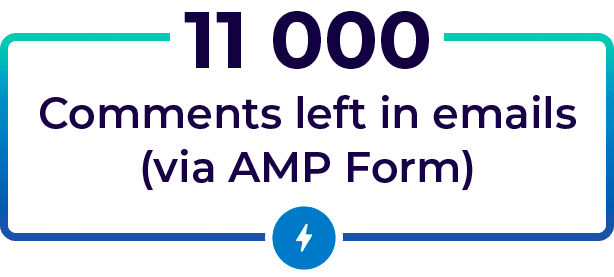 Start 2021 with a new approach to email building
To let you build emails fast, we've released a number of features that automate email production. For instance, you can build, store, and reuse certain content modules like footers and headers that you need quite often for your campaigns. Smart elements that let you build multiple product cards with 1 click only! Brand Guidelines kit to let you generate Email Design Guidelines for your projects.
And many other useful features...
Simplicity in every process
It does not mean Stripo lets you build only elementary emails. No! This means that every step of email production with Stripo is elementary! We simplify each step as much as possible both for those who prefer a Drag-n-Drop editor and devoted HTML coders.
Our motto is "The simpler the better". Why does it matter for us?
The simpler email production is, the less time it takes to build new/edit existing emails, the better for marketers. They can keep up with the times and give a try/utilize all the functionality that email is now capable of immediately.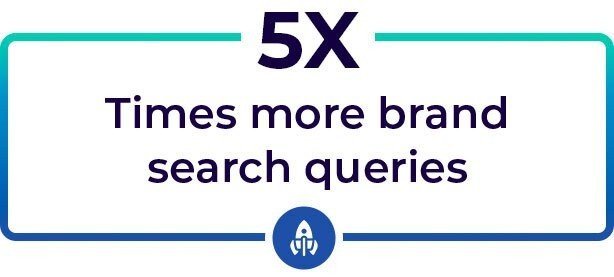 Banner generator, timer block, editing up to 100 emails at once, gamification in emails, the Drag-n-Drop AMP form block to collect customers' feedback in emails, Data Source embedded in Stripo that serves as a server, ability to connect emails to Google Sheets do not require any coding skills. Speaking of the AMP form, we added it to our trigger emails this Fall. And it generated over 11 000 comments so far.
For your convenience, we take short video tutorials where we show how to utilize our new features.
But if there's something you'd still like to clarify, our excellent customer support team is at your service. They now work 16 hours a day, 6:30 — 22:00 UTC, Mon-Fri. Not a day goes by that we don't receive positive feedback about them on multiple platforms.
Stripo's plans for the future, or our mission in the world of email marketing
In two months, Stripo will be 4. All this time we've been collecting users' behavior on our site, collecting email marketers, and designers' opinions on what problems they face, our personal experience in email production, and of course, your honest feedback in emails.
This all gave us a bigger picture of what an email template builder you need to stay happy and efficient!
So, very soon you'll meet our Editor 5.0.
What will it be?
Our product will be a universal platform where you search for inspiration, like a marketplace with multiple works by lots of designers worldwide, find all necessary tools to build emails of any type and complexity level, from simple transactional and promo emails to those with revolutionary design and content elements, where test them, approve with your clients/colleagues, and then export your emails with pure adjustable code to any email marketing automation service — everything you need to get ahead of the game in one place.
Very soon you will be able to give it a try to make sure that building flawless emails with Stripo 5.0 will be easier than you can only imagine.
Final thoughts
We want our product to be as useful for you as possible. We want to make the world of email marketing a better and easier place to live in.
If you have any suggestions on how we can improve our tool and make the most convenient for you, please let us know.