27 October 2019
Tips for Designing the Best Jewelry Emails
"A girl can never have enough jewelry". Jewelry retailers all over the world are well aware of this.
Their duty is to remind women they need more.
How can you build a performing jewelry email and convince ladies that your product is exactly what they need?
We have analyzed loads of emails by the world's famous brands. And now want to share the results of these investigations with you and provide you with brilliant examples.
The tips given below will be useful to big brands, small stores, and even to individual jewelers.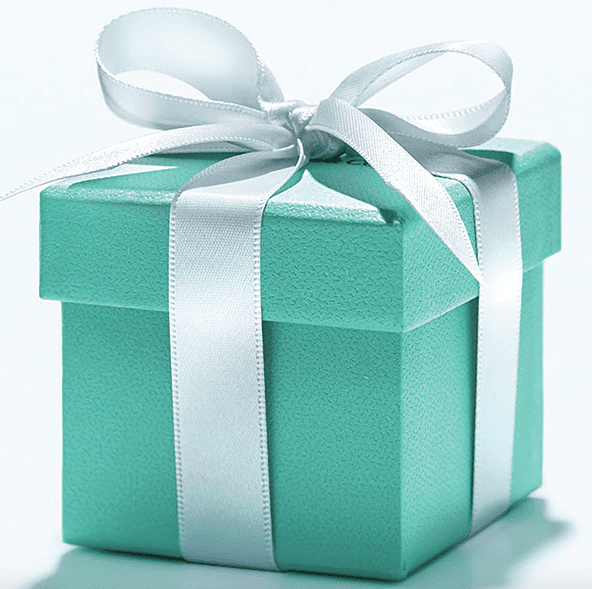 The design and content of jewelry newsletters depend on the type of email campaign. We want to highlight the three most important ones: promo, welcome and abandoned cart emails.
Jewelry promo emails
Promo emails are essential for this industry. Hence, you need to spend some time on their design.
It's critical: when building an email to potential jewelry customers, remember the words of the icon of style Coco chanel, "Simplicity is the keynote of all true elegance".
1. Pick the right colors
We need to avoid bright backgrounds, bright buttons, and bright frames as they all grab readers' attention and distract from the jewelry. But our goal is to highlight the jewelry and show it at its best.
Say "No" to acid colors, instead use black, white, grey and pastel colors for jewelry emails.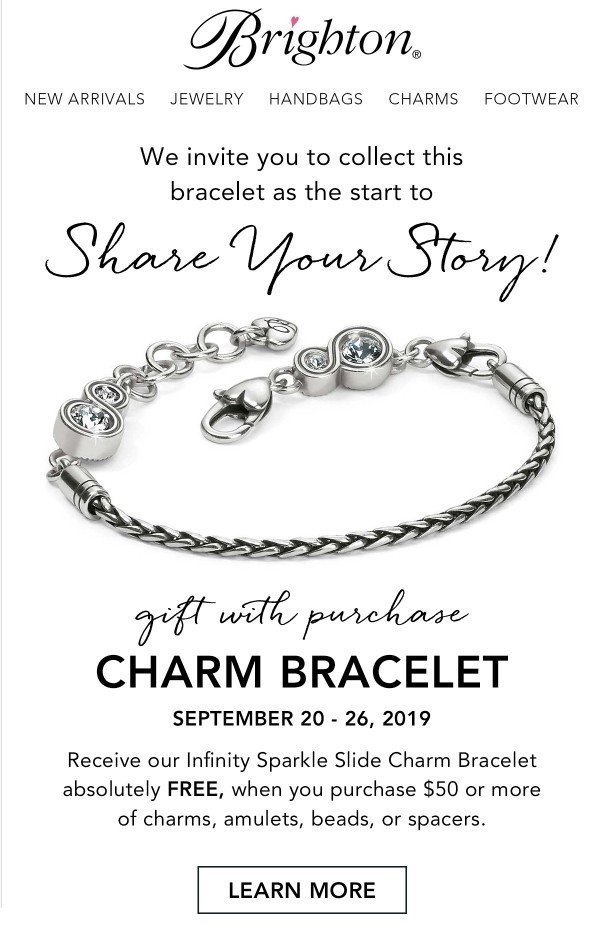 Black and white together work best when you promote jewelry items made of silver and white gold.
However, Tiffany & Co. sometimes uses bright colors in their promo emails.
2. Design elegant banners
Banners are the "necklace" of your emails — they grab attention. They are big, bright and are always noticeable.
Make them elegant to draw all attention to jewelry and not to distract readers with superfluous elements.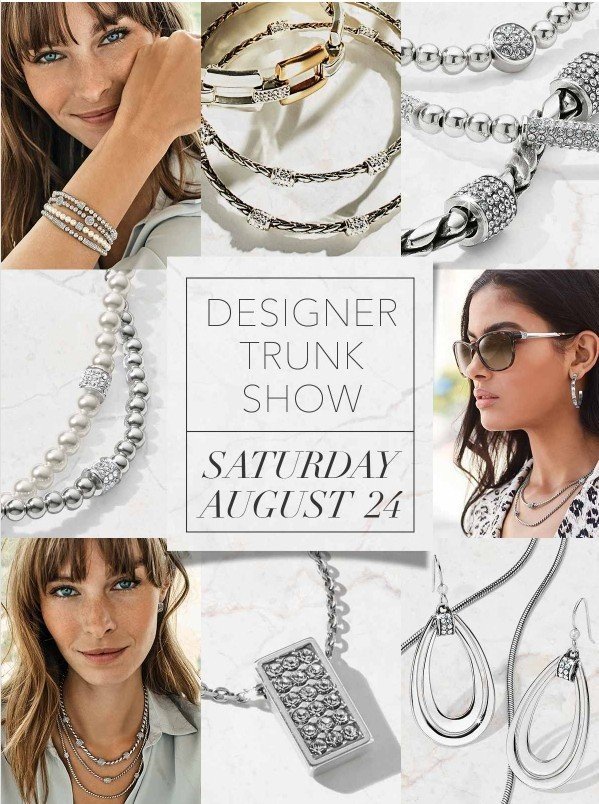 Mostly, focus on close-ups and emotions people feel when wearing your jewelry.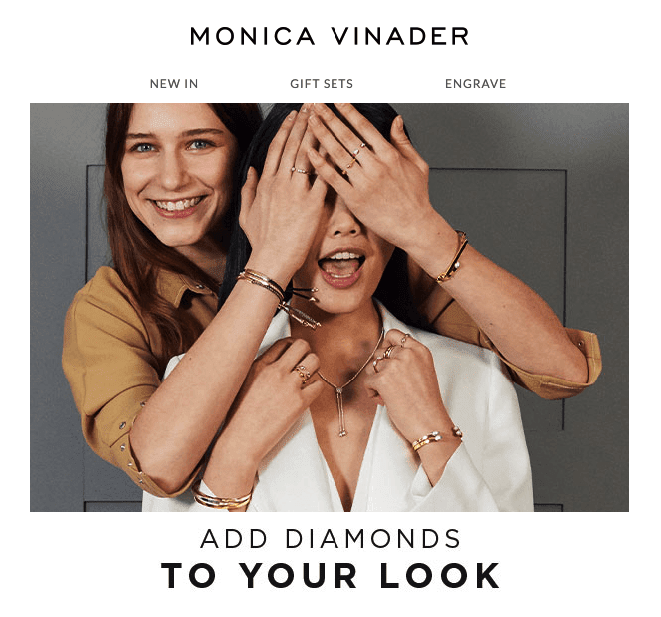 3. Let customers see your products from different angles
There are three common ways to do it:
a) GIFS;
b) videos;
c) image rollover effect.
GIFs
As for the GIFs in jewelry buyers emails: elements in GIFs should move slowly — approximately 2 flashes per second — for the email accessibility reasons and also because it allows us to better introduce our products. Readers can watch your jewelry carefully. It gives them a feeling you are confident about your products.
Also, GIFs like in all email campaigns are meant to save some space — instead of using 2-3 photos of the same jewelry pieces, we can build a GIF.
Videos
With videos, you can either present your models wearing new pieces of your jewelry, or show a particular product item rotating, moving, or show how your designers and masters work on these items.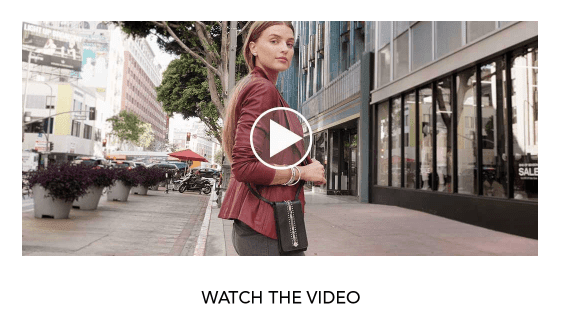 Image rollover effect
Allow your customers see the close-up or the other side of your product item by placing a mouse-pointer over the very product item.
You can easily build it with Stripo with no coding skills.
4. Never force to buy
Make your call-to-action in jewelry emails comply with the rest of your design.
If you stick to pastel colors, be sure to use buttons of the same color scheme.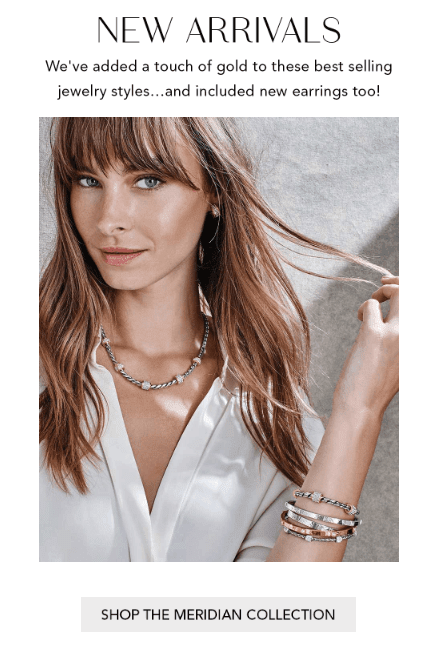 Using bright buttons may seem quite aggressive and make customers feel rushed.
5. Spend some time on writing the text
Images appeal! Imagery makes us want to possess your products. But a well-written copy convinces us to add items to a cart.
Make it emotional and touching. Still let it be simple.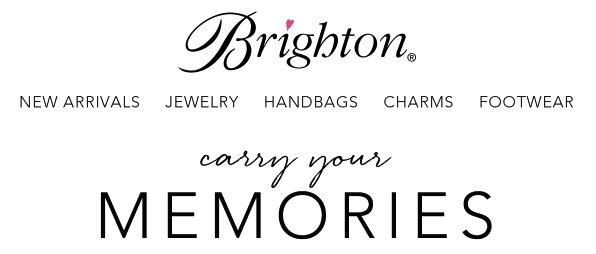 You need to be concise! Your words have to be striking.
6. Appeal to vanity
We won't lie if say that many people would like to be closer to the stars and icons of style, which the Duchess of Cambridge certainly is. Saying that famous people wear your jewelry will make some of recipients strive to possess the same items.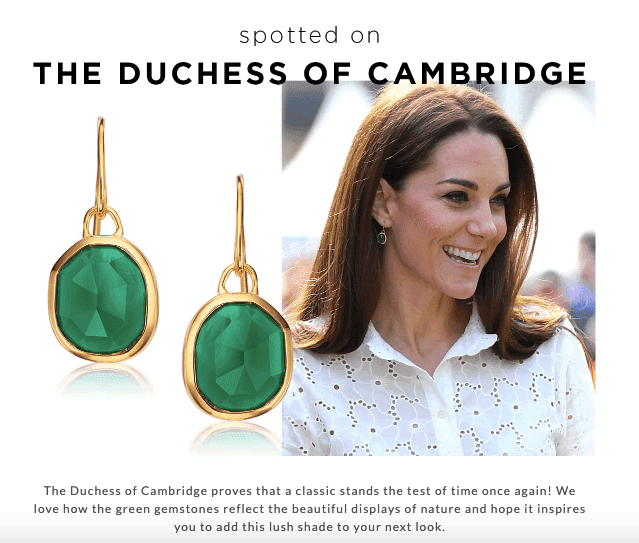 7. Find your thing and use across all email campaigns
It can be anything. Literally anything.
Tiffany & Co. uses the same "thing" in email design: all elements of their emails are always united with each other — elements of a previous email element overlaps the next one.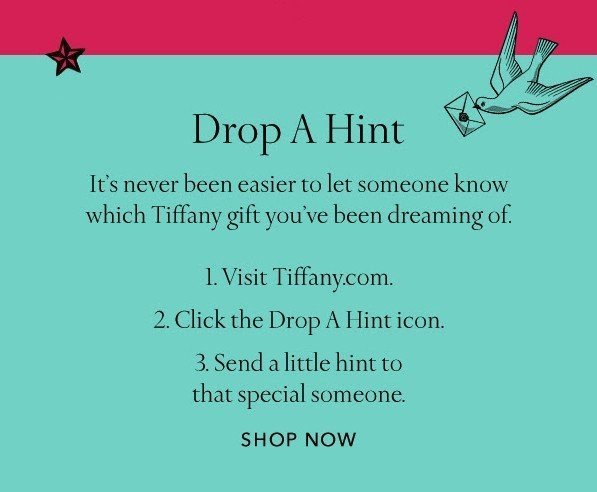 Dove on this jewelry email example overlaps the previous part of this email.
Brighton quite often supports women in need: either those who cannot buy expensive bags and luxury jewelry on their own, or support women who suffer from cancer.
They share this news in emails and even call recipients to participate in their charity campaign.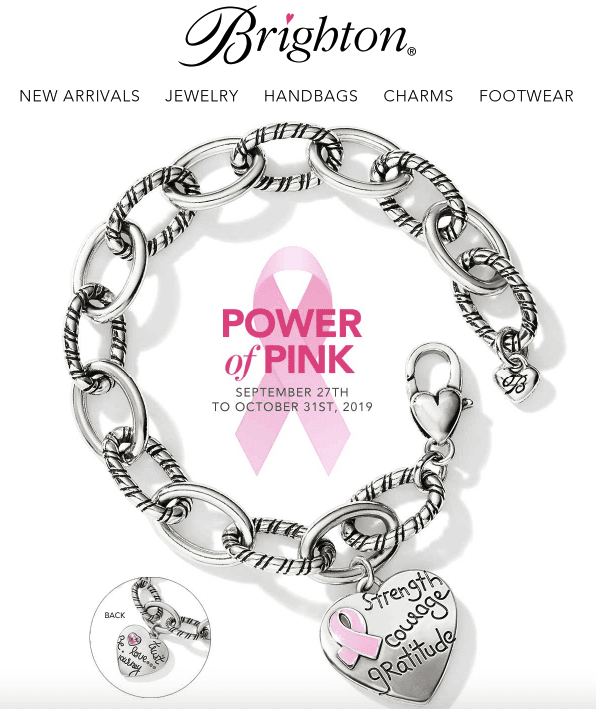 Also, Brighton shares the stories how jewelry designers work on new collection and let them introduce new collections in emails.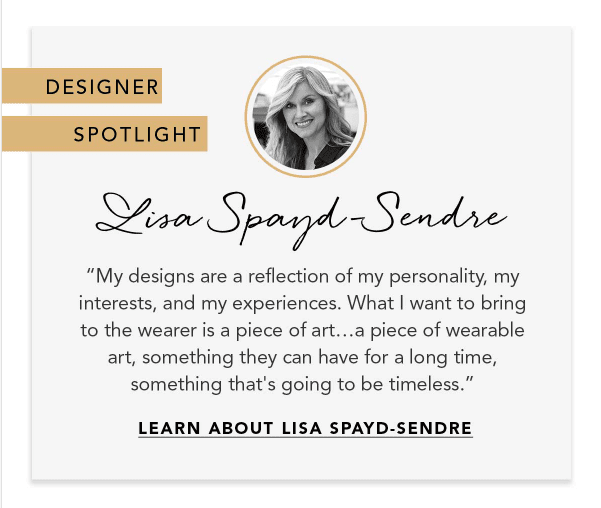 Gives a feeling that you are buying from a real person, not a soulless machine.
Jewelry welcome emails
Welcome emails are the heart of this industry. They are the beginning of your relations with customers.
If you agree, then you can start with email confirmation emails. Stay on-brand here.
For instance, Tiffany & Co. adds the photo of their signature box to registration confirmation emails.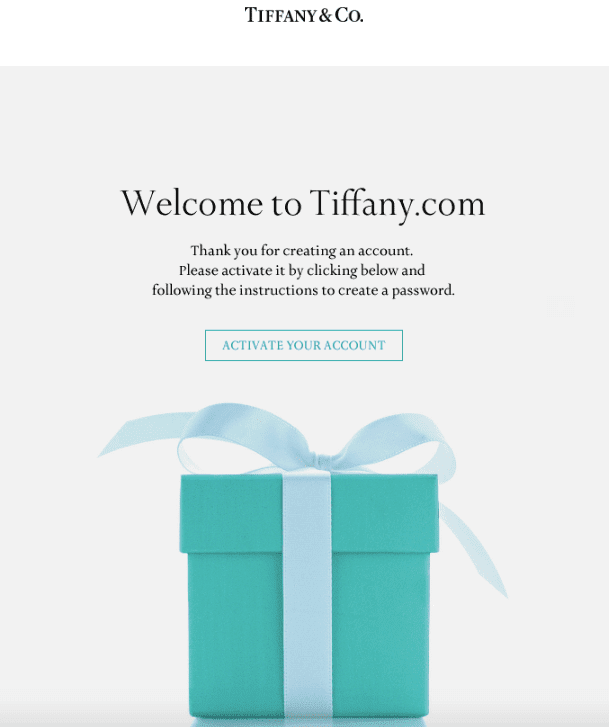 Once you've got the confirmation, why not share your story with recipients? You can also tell your prospects what inspires you.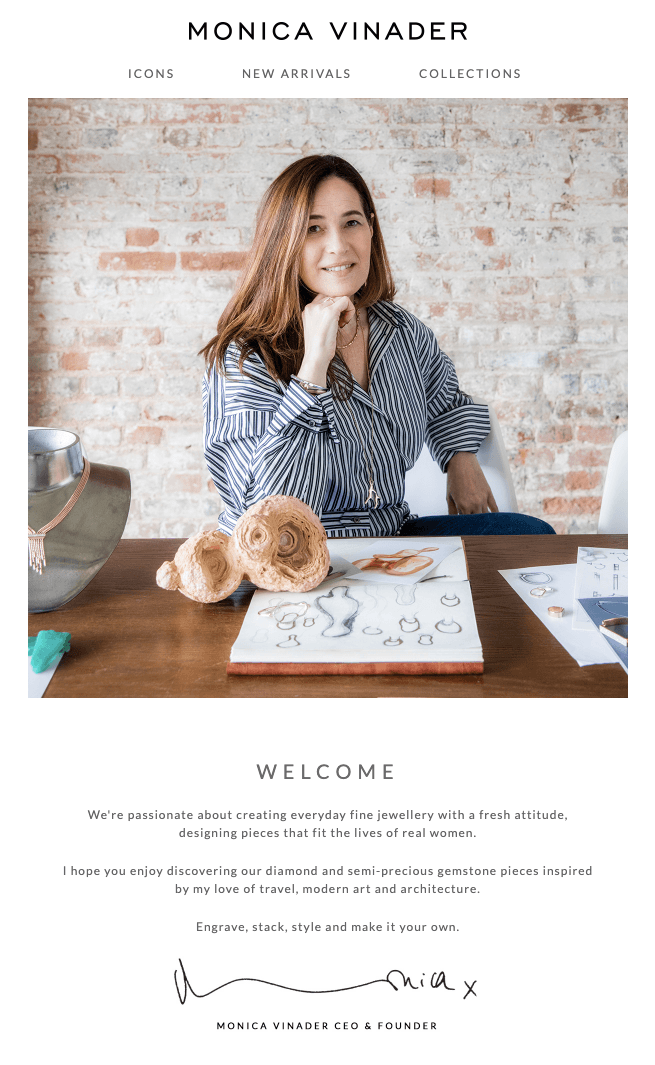 Monica Vinader adds her photo in emails. She "personally" greets customers. It gives a feeling of closer relations.
Build your welcome email fashion jewelry emails with love to win customers.
Abandoned cart emails
First of all, let us remind you that there should be a series of such abandoned cart jewelry emails.
In some cases, we need to choose certain items, then only consider buying them.
Here, you should go with the first email within a few hours after the item has been added to cart just to remind customers they have left something.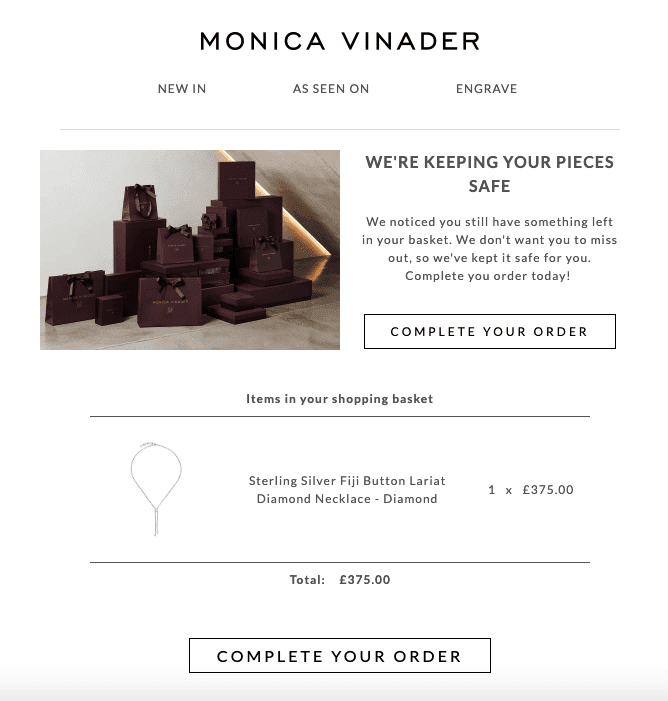 Then, in your second email you may just want to remind your customers they have still not purchased your jewelry. At this stage, you are welcome to offer your help.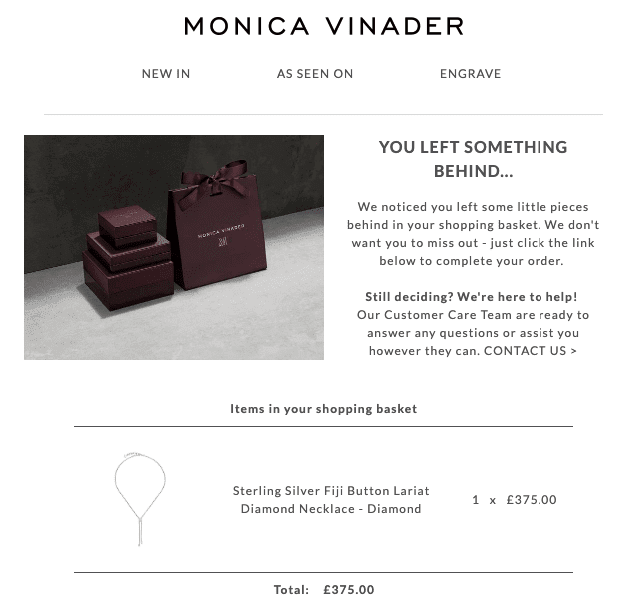 Monica Vinader's team does it in a gentle way.
Product launch announcement emails
Yes, many retailers tend to announce the launch of a new collection jewelry eCommerce sites. But you can do it in emails also. No matter if this is an online store or a local one, let people know in advance that you are preparing something new for them.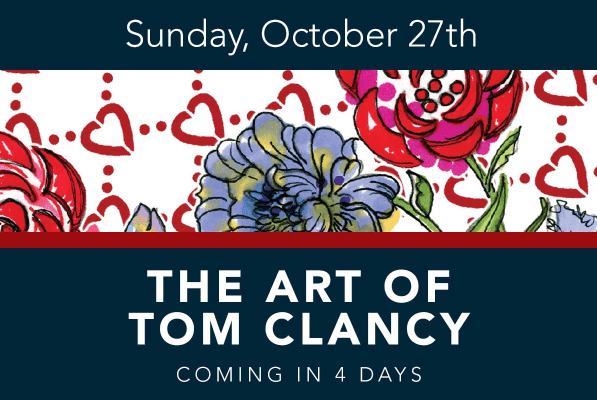 Tips to make your jewelry more effective during holidays
remind customers beforehand that holidays are coming;

announce that your employees will assist men/women when they choose gifts for their family and friends;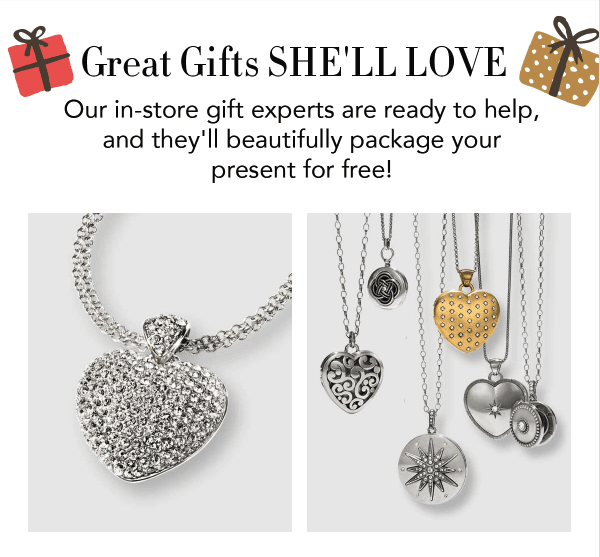 always mention how soon the items will be delivered. We all want our presents for close people to be delivered on time. Place this information in a header of your jewelry sales emails to make it noticeable;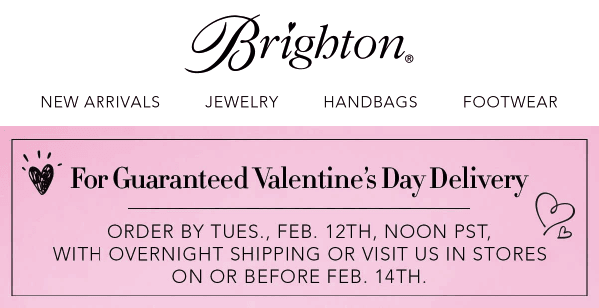 add store finder/locator to your emails to let customers find your local store in case they want to try some jewelry items on.
Final thoughts
Building jewelry emails won't take you long if you follow our recommendations and use our prepared jewelry email templates.
May your campaigns be effective and productive!