This compilation of educational resources will help anyone become an email marketing expert right away. Also, it will be useful for professionals who look for new ideas.
You will learn how to launch your first campaign, will learn about best email marketing practices, and will meet top experts.
An exciting journey awaits you!
Email marketing blogs
The Stripo team is always happy to share with you their diverse experience in email design and email marketing. Their blog contains checklists, instructions, and best practices.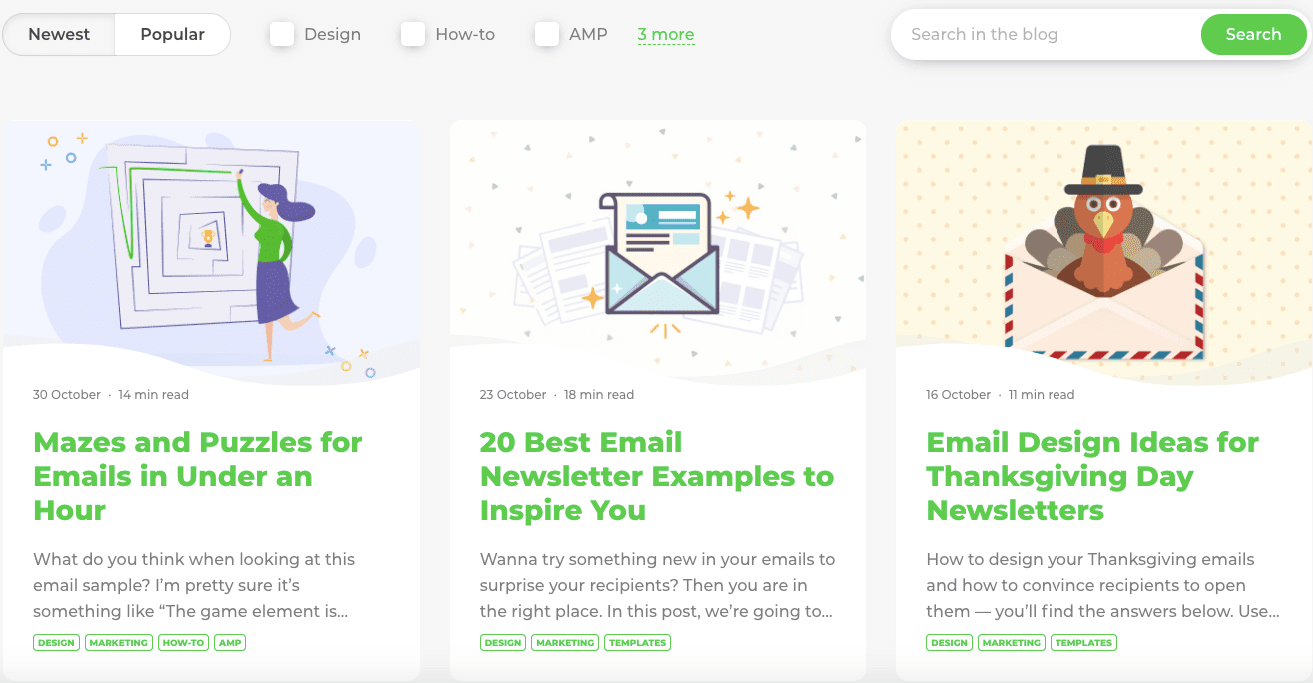 This blog covers a wide variety of topics, from email marketing best practices to case studies. Each article contains many practical tips and concrete examples of how to use email, set up automation, and increase sales and customer loyalty.

The topics of the articles in this blog are determined by the specifics of the tasks of this agency: you can read not only about email newsletters but also about content marketing, lead generation, SMM analytics, layout, and design.

Hubspot is a platform that provides a wide range of services for eCommerce. The blog section on email marketing contains interesting articles on general principles and problems of the industry.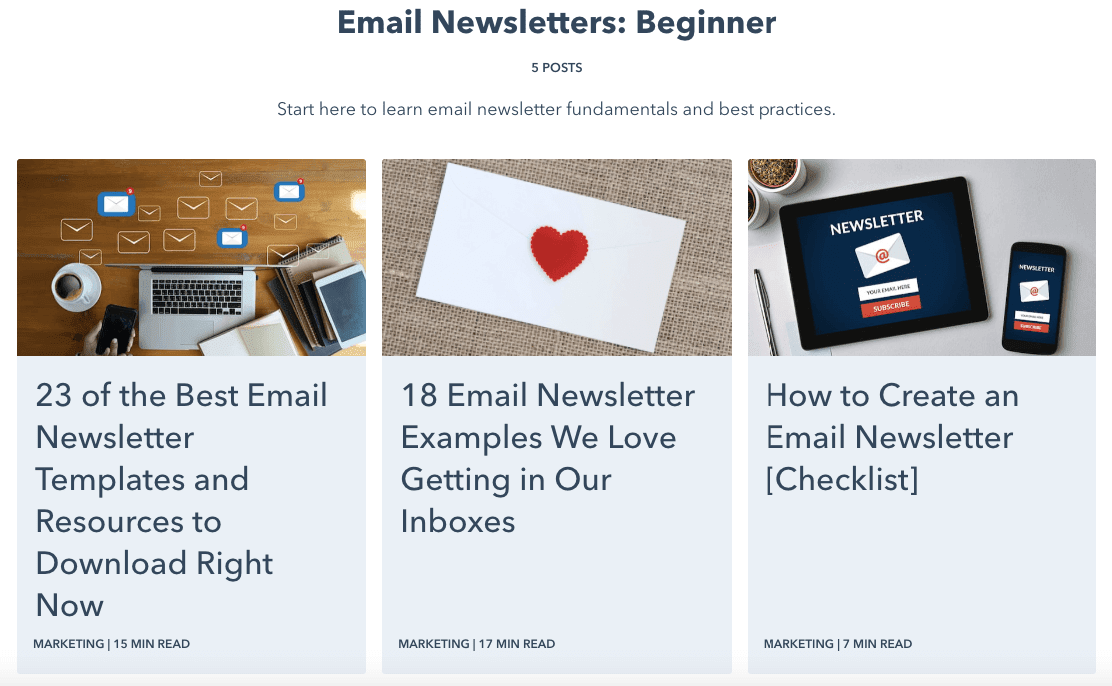 The devil is in the details. An interesting topic, a catchy call-to-action button, an attractive banner can play a key role in whether an email works or not. By reading this blog, you will master copywriting skills and learn how to write effective sales texts for your emails.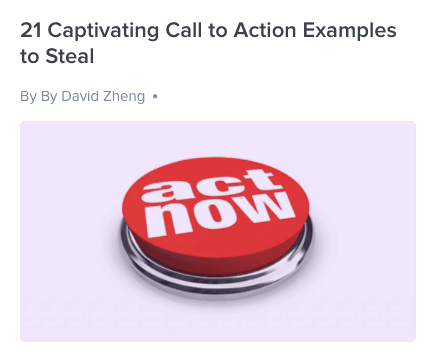 Check out a more complete list of the best email marketing blogs that provide readers with fresh and proven recommendations.
Email marketing YouTube channels
In regular webinars, Stripo speakers talk about the latest trends in email design, such as AMP and dark mode, and run workshops on working with email editor. Also, there you will find lots of video tutorials on how to get the most out of Stripo.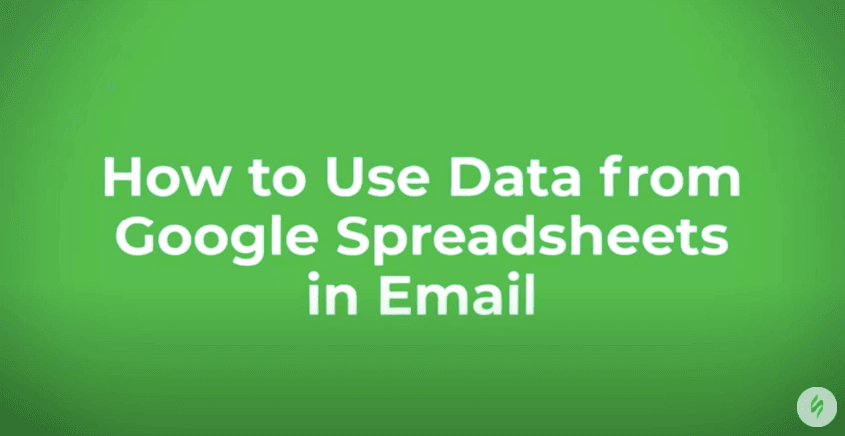 This channel hosts lectures on both the first steps in email marketing and advanced practices such as RFM analysis and Lean Canvas. In interviews with experts and business owners, you can learn about the latest trends in internet marketing.

Here you will find many videos on how to make email marketing a truly effective tool.

A popular channel with conference reports, expert interviews, and email tool reviews.

Here, Mathew Sweezey, the Principal of Marketing Insights at Salesforce, shares his rich marketing experience. The range of topics is so wide that the channel will be interesting to both professionals and beginners.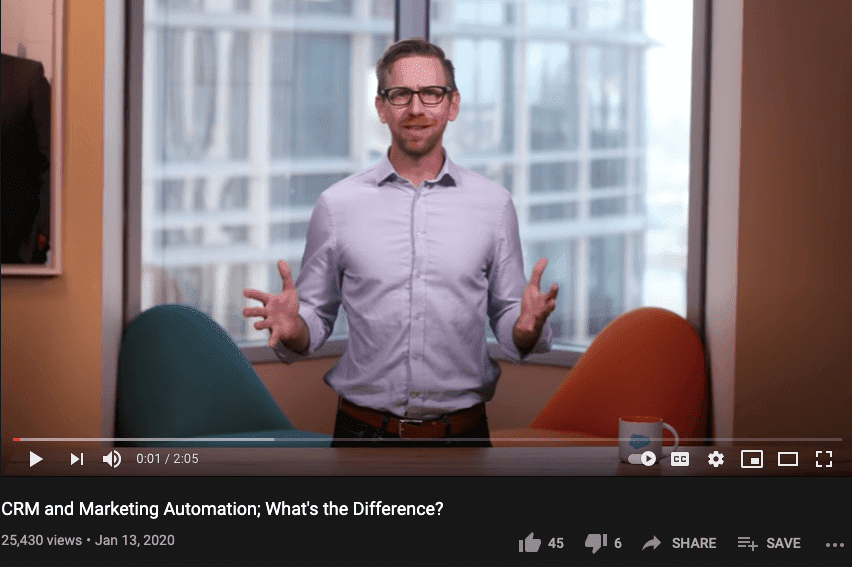 Email marketing podcasts
These podcasts are not only about email marketing but about eCommerce in general. Here you can hear about freelancing, SEO, conversion optimization, and other interesting aspects of internet marketing.
This podcast brings together top marketers and celebrity eCommerce project owners to talk about best practices and emerging email marketing trends.
The podcast is interesting because, in addition to the usual interviews with experts, you can hear professional reviews of the most interesting email cases.
The podcast is being recorded at a coffee shop in Boston. Podcast hosts John Wall and Christopher Penn are marketing experts. They discuss old and new promotion techniques, traffic seasonality, email marketing problems, and answer questions from listeners.
Podcast from Neil Patel, co-founder of Crazy Egg and Hello Bar, founder of the KISSmetrics platform, and author of the Quick Sprout and Neil Patel blogs.
Neil talks to host Eric Sioux about different aspects of marketing: about the hidden link between email marketing and SEO, the value of building a defensible moat around your income, and the often-dreaded cold email.
The podcast comes out every day and covers a new topic or idea. One episode is nearly 5 minutes long, so it's easy to listen to them to stay on top of changes and quickly grasp the essence of different marketing ideas.
Email marketing educational courses
On the educational platform Udemy, you can enroll in online courses that teach a wide variety of areas of online marketing — from SEO copywriting to Instagram promotion. Among others, there are courses for email marketing specialists.

By taking their course "Email Marketing: How To Triple Your Sales", you will learn to build powerful relationships that lead to sales. This course provides an in-depth discussion on how to use direct response in your emails to form strong connections, even when you are still new to email marketing.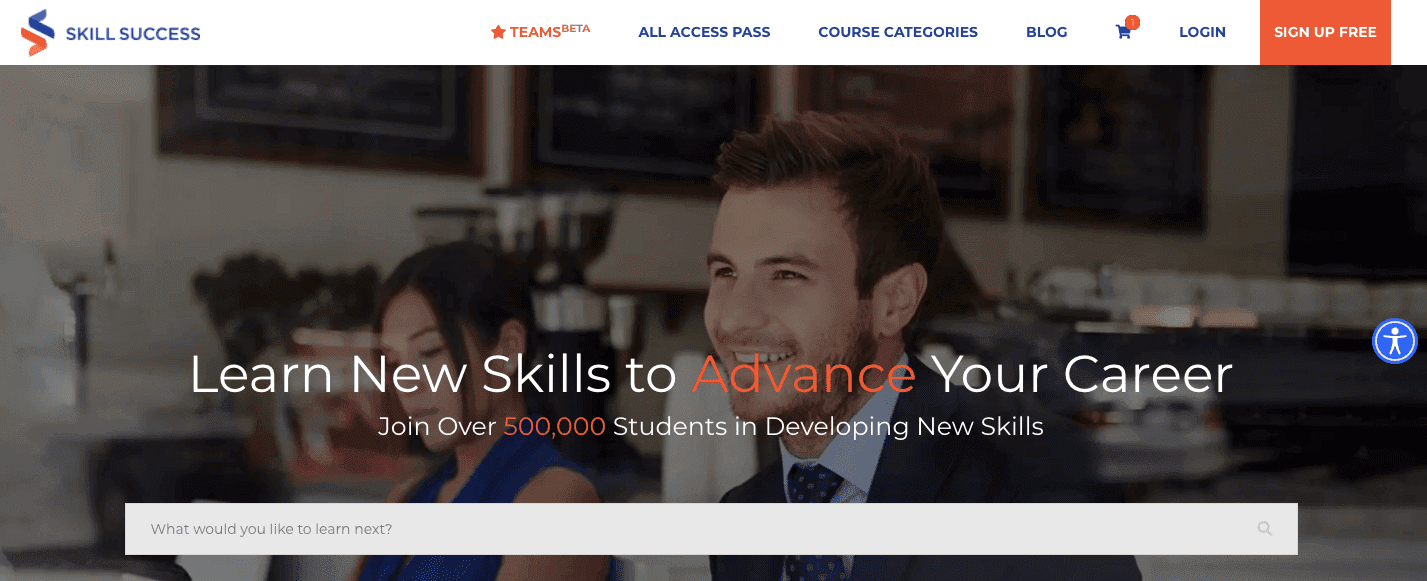 Among their multiple courses, you will a course from email strategist for Airbnb Lucas Chevillard which is dedicated to automation, segmentation, design, and many other aspects of email marketing.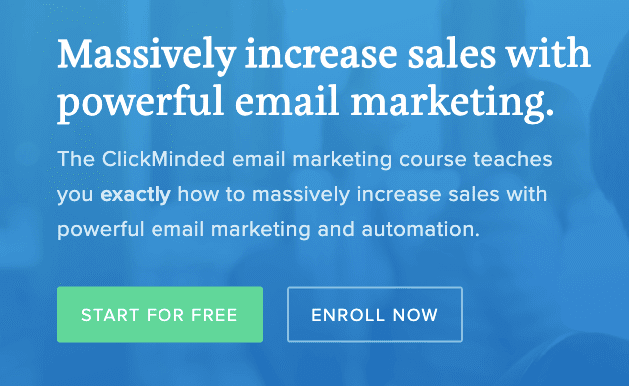 Build your skills with online courses, certifications, and degree programs from top universities and companies.
Today you can start watching lectures from the best teachers about business, computer science, data science, and language learning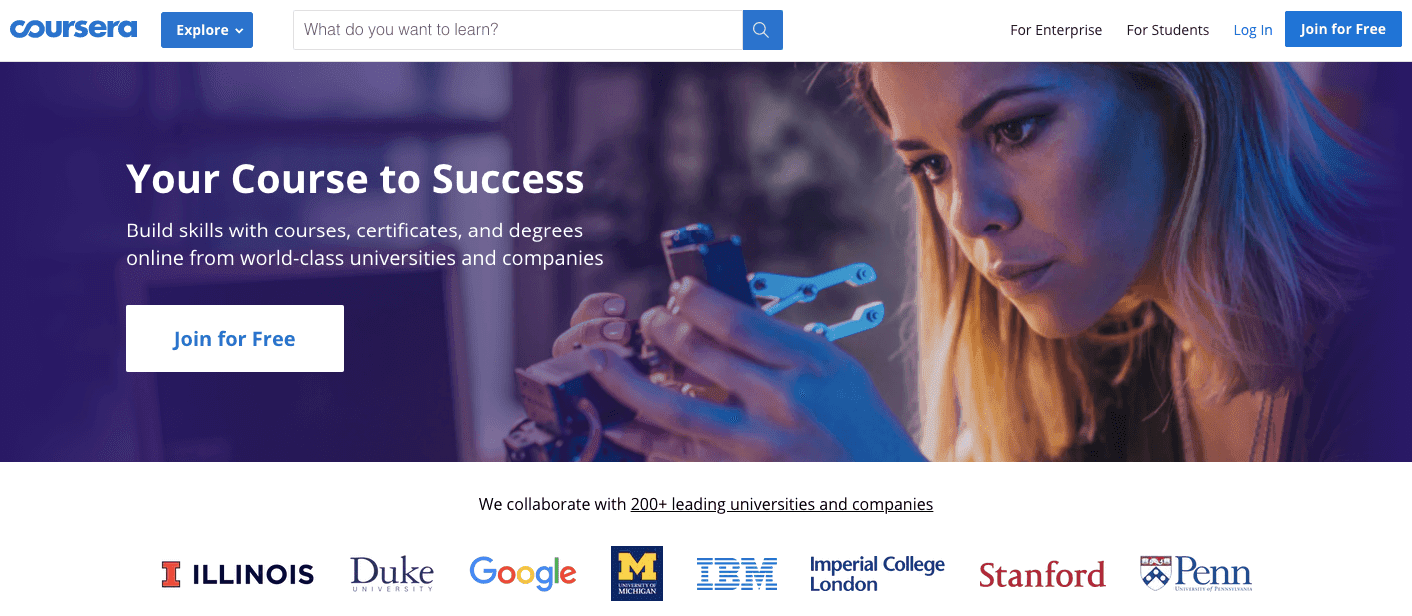 Industry experts will share their knowledge with you throughout the year. As a result, you will become a certified email marketing or email design specialist.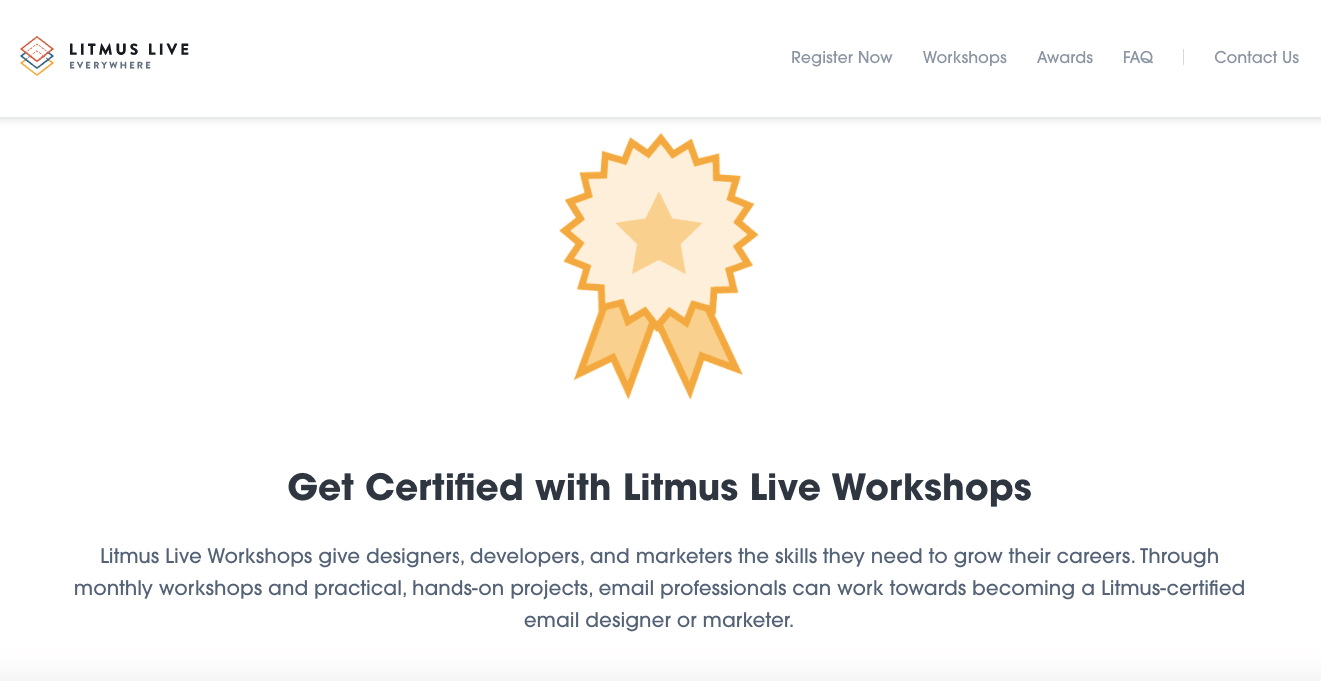 Resources for inspiration/Examples of the best email designs
To avoid reinventing the wheel, just look at how well-known brand marketers did the job.
This is a collection of 6 000+ emails spread across dozens of categories. How to creatively inform subscribers about the new GDPR rules, that their payment did not come through, or that their password has been changed — here you can find recommendations to any difficult question.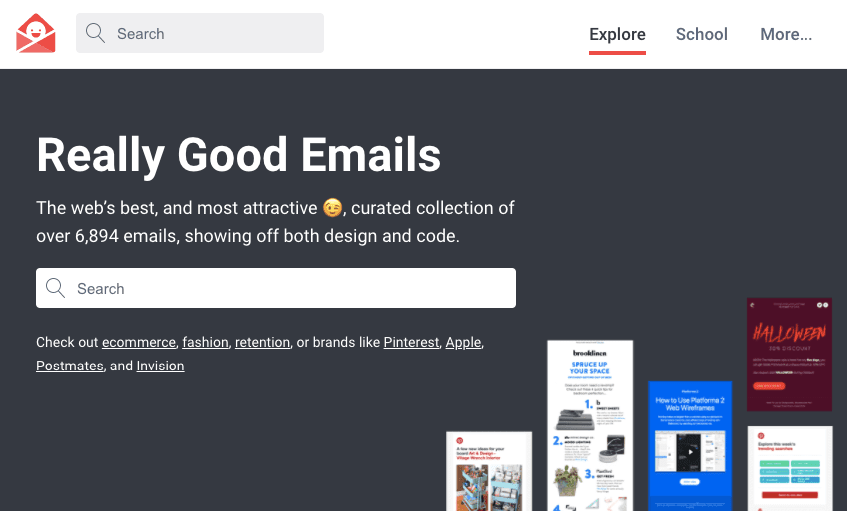 You will find examples of hundreds of campaigns here, with expert comments. You can filter emails by category: for example, select newsletters or marketing offers.

Stripo is a professional online email editor, so the Stripo team knows a lot about cool templates. Stripo offers about 400 ready-to-use, fully responsive HTML email templates to their users. They are divided into categories like seasons, industries, email types, etc. Use may use these templates just for inspiration or use them in your future campaigns after customizing them down.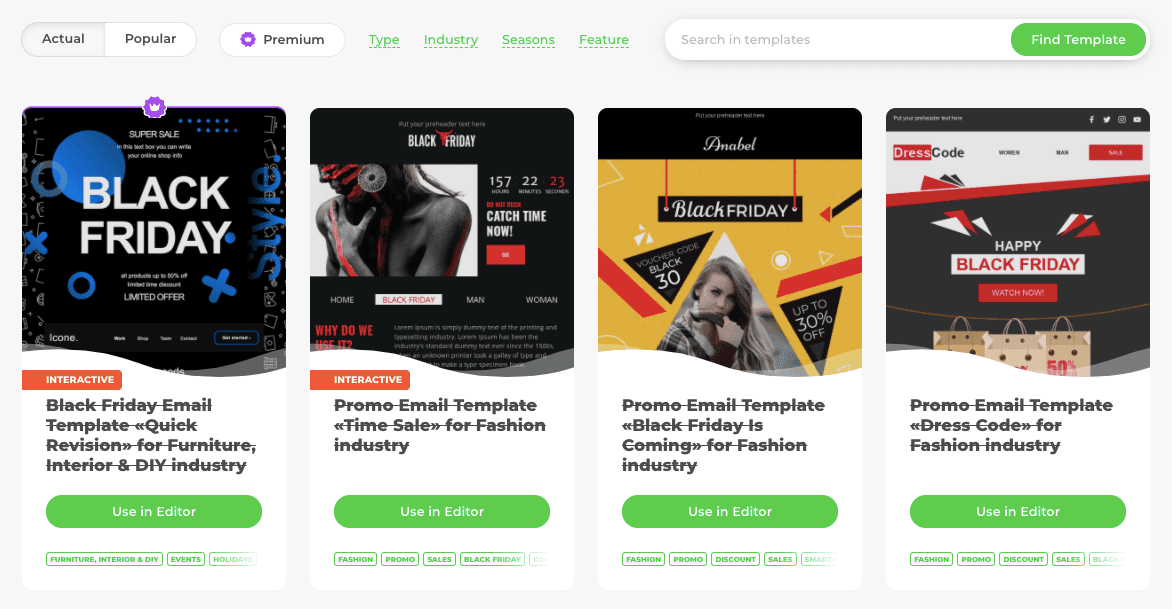 Using this service, you can easily track email campaigns of colleagues and competitors. You can use a convenient search: by brand, by type of business, or by the sender.

Here you will find a large selection of emails sent out by the world's famous brands.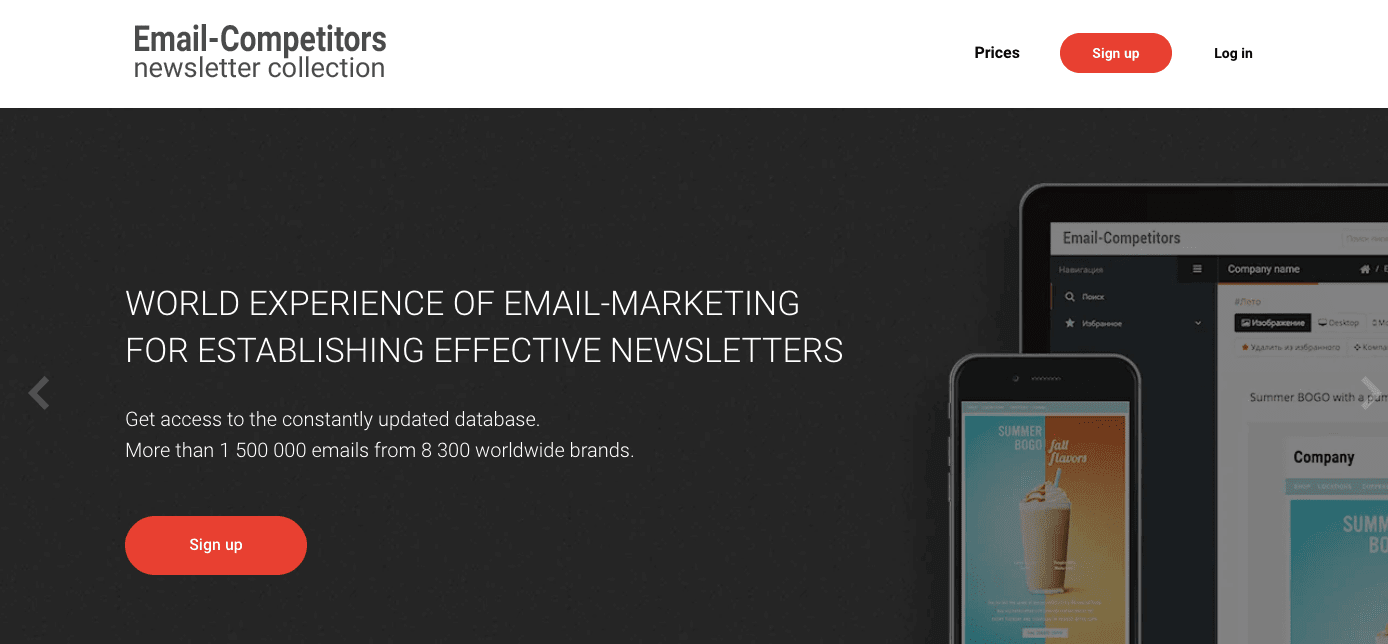 Email marketing conferences
Online learning is cool, but dedicated conferences are the quintessence of everything that is happening in the industry. Plus, you will have the possibility of networking, of course.
Dozens of diverse reports on personalization, innovations you need to give a try to, metrics, case studies, etc. In other words, this summit covers all possible topics in email marketing.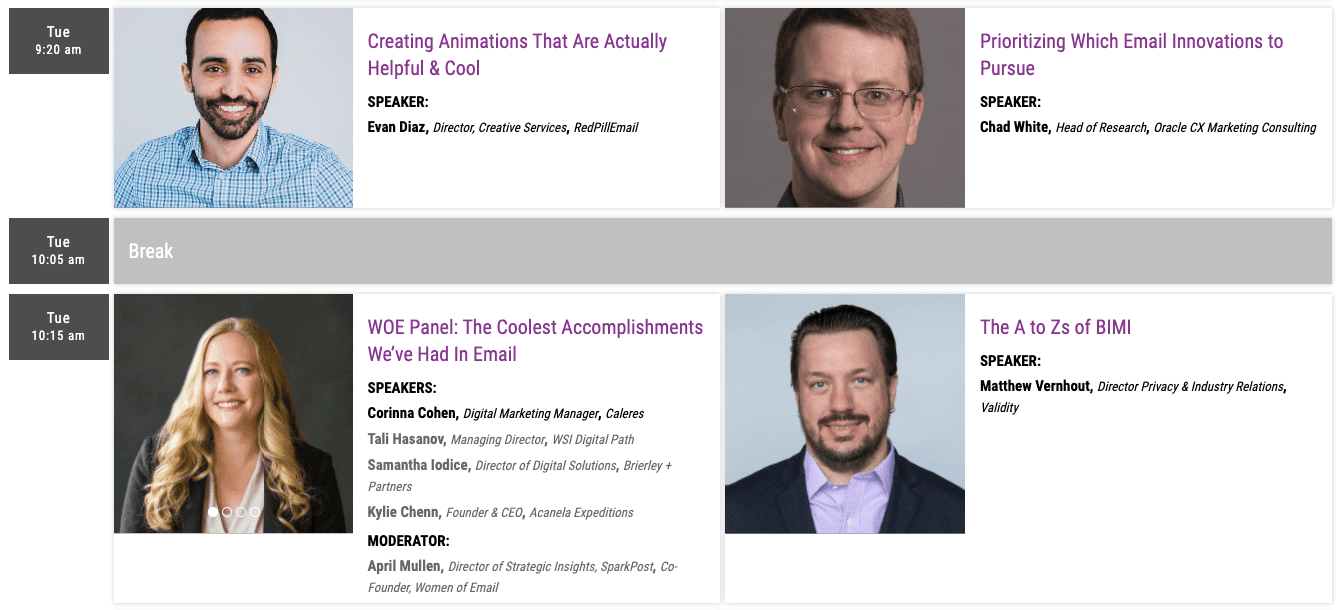 Annual conference held in London. Speakers are course instructors, famous marketers, and business owners.

Email marketing professionals come together to network, exchange experiences, find partners and clients here.
This year, the key speakers were: April Mullen from SparkPost and Women of Email, John Thiess from Email on Acid, Chad S White from Oracle, etc.

Quite often we don't know the answers to the questions given below:
How to plan a budget for email marketing for 2021?

What role will personalization play next year?
In this conference, these ones and many other questions will be discussed. Also, speakers will share their personal experiences with the audience.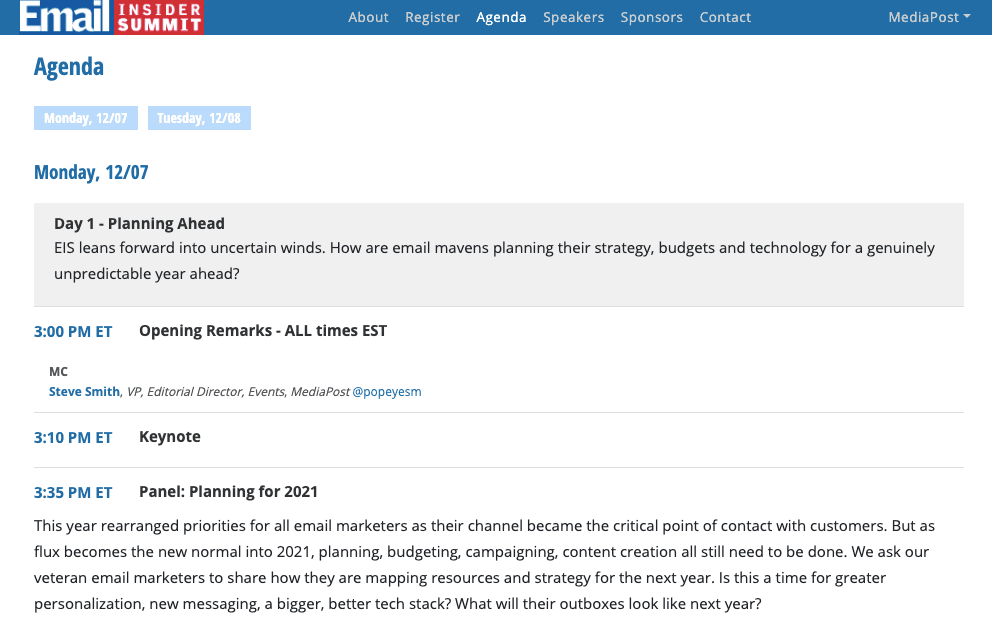 A conference is held in San Francisco, London, and Boston. You can count on a cool atmosphere, case studies, and the latest trends, networking with leading email marketing specialists, and business owners.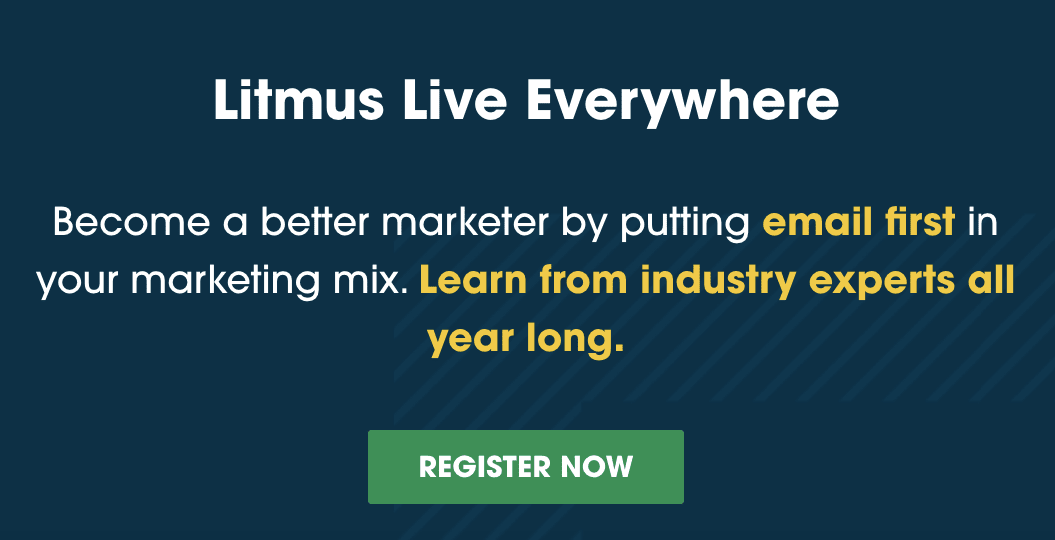 Email marketing communities
This is where leading email marketers discuss current news and their problems, give advice, and reveal life hacks.
GitHub is the largest web service for hosting and developing IT projects. The web service is based on the Git version control system and developed in Ruby on Rails and Erlang by GitHub, Inc.
Quite often, email coders discuss the problems and issues they face with email coding and email rendering. This community is like 911 for all email designers and coders.
CodePen is an online community dedicated to testing and serving snippets based on HTML, CSS, and JavaScript. The community was created in 2012 by developers Alex Vazquez, Tim Sabat, and web designer Chris Coyer. Works as an online code editor, where you can create your own snippet and view it.
There you will also find lots of ready-to-use email code samples (like interactivity, games, CSS-animations, etc.)
The community for email marketers who identify themselves as women, genderqueer, or non-binary.
They help women grow at all stages of their marketing career.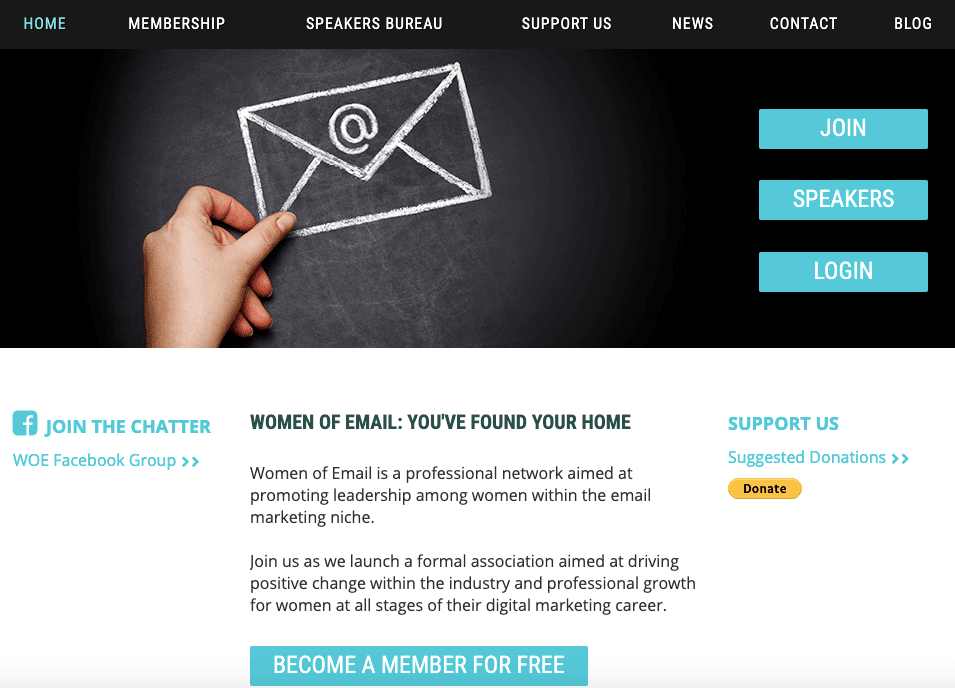 Here marketers and designers share case studies, research results, and interesting email marketing news.
Email marketing opinion leaders
Here, we will share profiles of only the TOP 5 opinion leaders to stick to the blog post format. But you know, there are many more out there.
Chad S White is the author of "Email Marketing Rules", the book which is the ultimate guide to email marketing.
He wrote over 3 000 high-quality posts on the dedicated topic.
Not only does Chad S White follow the trends, but also predicts and sets them.
Mark was one of the pioneers who drew our attention to email accessibility. Thanks to him, we now know how to make emails accessible to everyone.
Apart from accessibility, Mark is rooting for emails to be interactive.
He also is also one of those who generously share ready-to-use email code samples on CodePen.
Mark Robbins also runs his own website Goodemailcode where shares insights on how to code emails and provides the site visitors with high-quality code samples.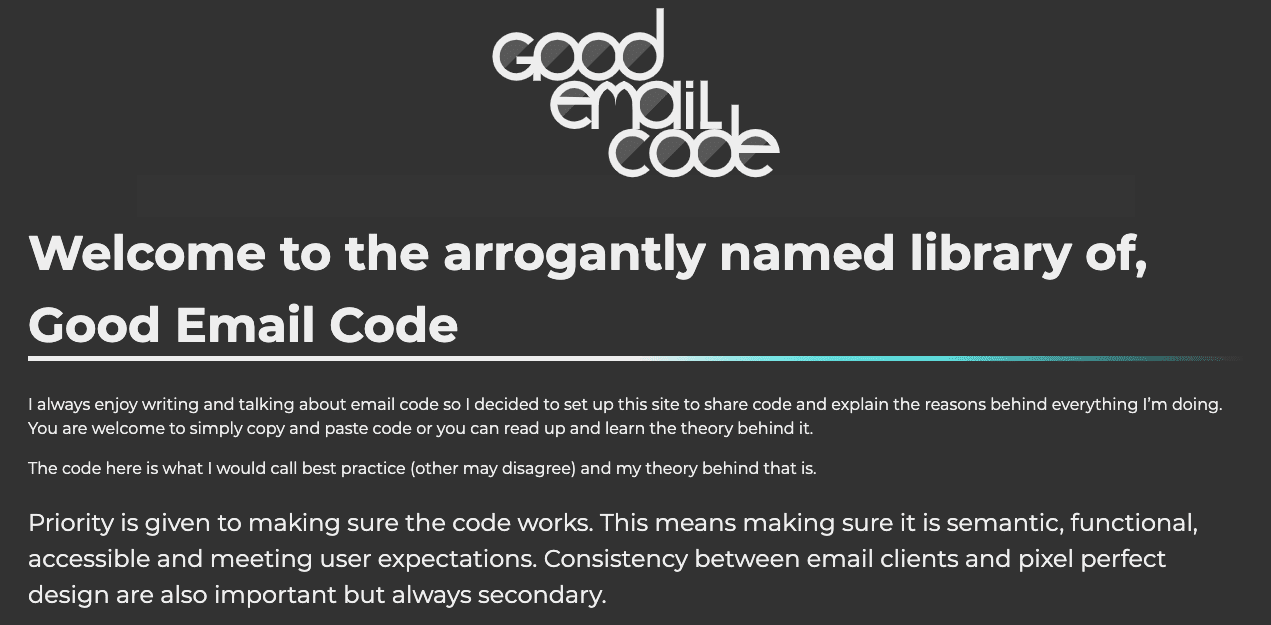 Jordie is an independent email marketing and eCRM consultant, with over 13 years of experience.
Keynote speaker at dedicated events.
Multiple sites and email marketing professionals cite him on their blogs.
Jordie also runs his own website emailmonday.
April Mullen is a director of Brand and Content Marketing at Sparkpost, co-founder of Women of Email. She is a key speaker at multiple conferences and events.
Her insights are brilliant and straightforward. She always covers innovations in email marketing.
Lately, April Mullen has been speaking a lot about the AMP 4 Email technology.
John is the CEO at Email on Acid and Cause for Awareness.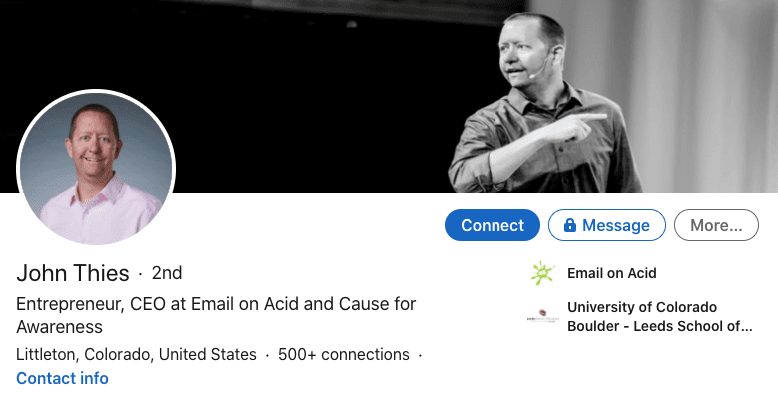 John Thies covers the technical part of email marketing.
He says, "Bringing accessibility to emails so everyone has amazing email experiences" is his main passion and goal.
As a result, John is a key speaker at multiple events, where he covers email interactivity and accessibility.
Final thoughts
All the aforementioned resources will be useful to both a rookie and an email marketing expert.
Have found lots of useful information on the aforementioned resources? It's time to put this knowledge into practice.
Was this article helpful?
Thanks for your feedback!