Table of contents
How to prepare for a demo
How to pitch at your booth
How to network at Web Summit
How to dress
Extra tips 
See you at Web Summit 2022
1.
How to prepare for a demo
If you are going to Web Summit 2022, you definitely know this is a great opportunity to meet new leads, make useful acquaintances and even pitch your product to investors.
So, you must be fully prepared to take your shot and achieve your goals there.
The tips given below will help you get the most out of Web Summit 2022. Let's go, shall we?
How to prepare for a demo
Tip 1. Get yourself a reliable alternative Internet connection
Of course, at Web Summit, they do have a wi-fi connection. But it was pretty fast, and it was pretty stable, yet it would sometimes drop.
You don't want to lose your Internet connection while introducing your product to a potential lead.
Do take care of your Internet connection now, and you will thank yourself later.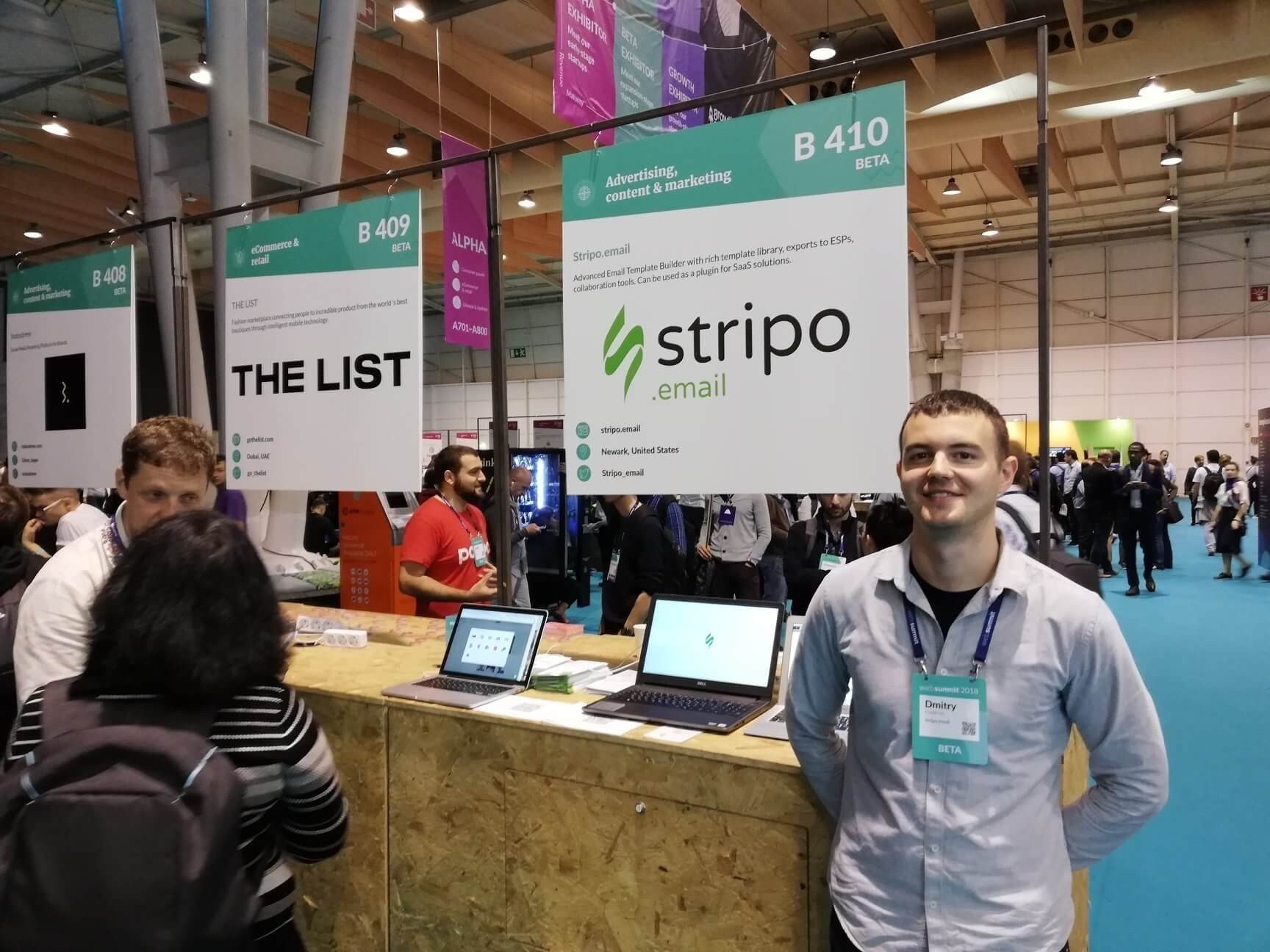 Tip 2. Prepare several presentations and have them ready in different tabs/devices
If you are a product, you most likely have a few or even many features that you'd like to shout out about, so it's tempting to show them all in one presentation. However, attendees wouldn't listen to your long presentations or watch long videos.
One feature at a time!
This means you must have a few demonstrations associated with different product features.
Tip 3. Have a demo video on your mobile
Not only Internet connection can fail you, but your laptop as well.
So, it would be nice to have the same presentations or introductory videos uploaded to your smartphone.
How to pitch at your booth
Tip 4. Polish your pitch
Step 1. Explain to yourself the benefits of your product
First, you need to answer a few questions:
What is my product?

What is its main mission?

How do users win with it?

How is it different from competitors?
Your answers should be concise.
Step 2. Learn from the best
There's the PITCH event at Web Summit. Before the summit per se, out of 2,000 startups-participants, the jury selected the best 105. And you will get a chance to listen to them.
So, if your booth is on day 2 or 3, you get a chance to attend the Pitch event to see how people react to different pitches and optimize yours.
If your booth is scheduled for day 1, be sure to watch the PITCH semi-final 2021.
Tip 5. Prepare a few intros
It will be best if you have a few versions of the intros to your product. Attendees' reactions will tell you if your positioning is OK or if you need to modify it.
Tip 6. Collect feedback
If your tool/product/app is interesting enough, you will see it by people's reactions. If they value the features you're offering, or you should come up with something slightly different.
Your clients will definitely stop by. Ask them for feedback — they will likely be honest with you.
How to network at Web Summit
Tip 7. Perfect your speech for investors
Conversations with users do differ from conversations with investors.
If you talk to investors, you do not really demonstrate the value of your product by listing the features. You can do it with numbers. So be sure you have actual data.
Listen to speeches at Web Summit 2022 to know how to better pitch your product to investors.
Tip 8. Be open to communication
Of course, you can meet interesting people and make useful acquaintances everywhere:
at your booth with the neighbors. They might recommend you to the attendees they communicate with;

food court (real case. We met some leads waiting for the coffee machine to make us some coffee).
Tip 9. Find the meetings you would like to attend
Of course, during the day you meet lots of interesting people there.
But real networking happens at night.
This "afterparty" is organized by the Web Summit representatives. Well, at least they promote it.
Please be advised that you need to pre-register for this event.
Schedule and venue of Night Summit:
Tuesday, November 1. Opening Night — Hub Criativo do Beato.

Wednesday, November 2. Night 2 — Pink Street.

Thursday, November 3. Night 3 — Pavilhão Carlos Lopes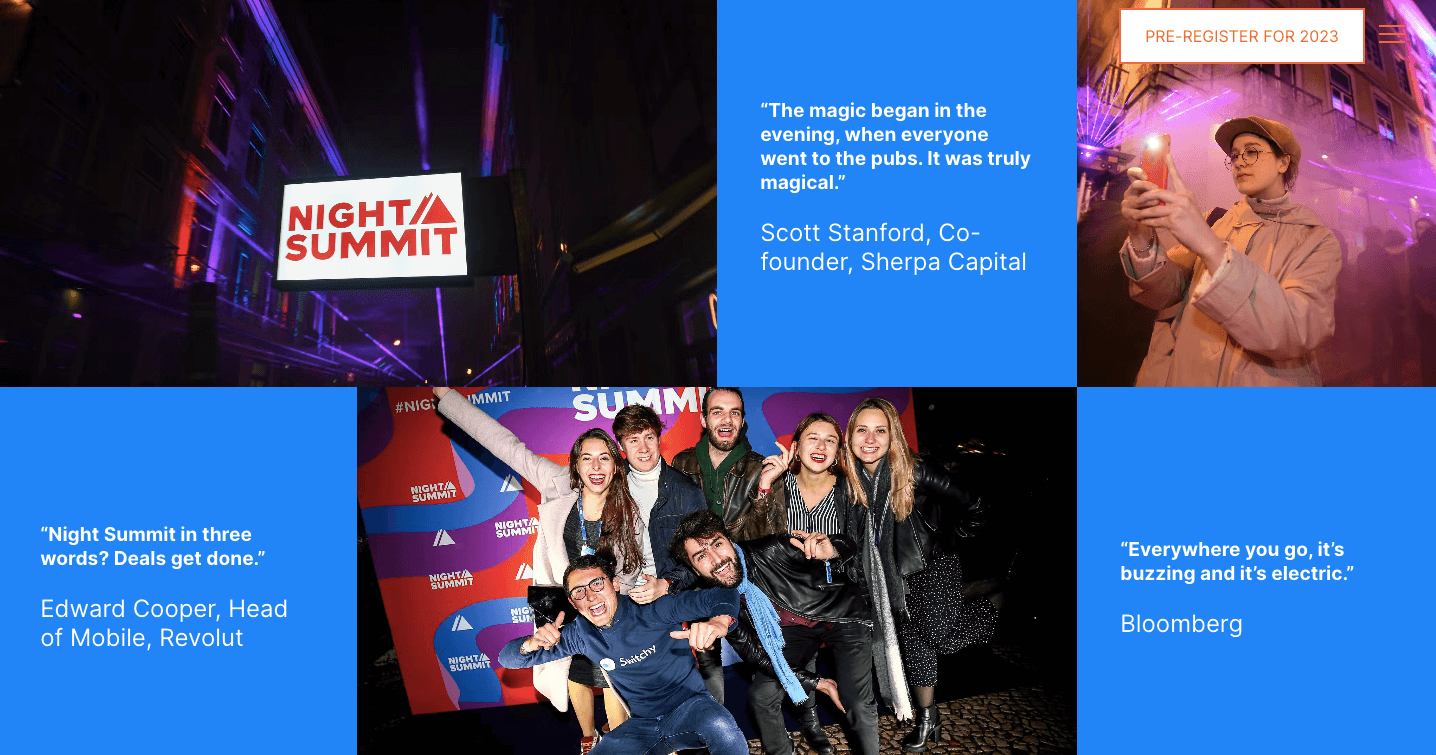 Please, find more information on these "parties" here.
These events are not organized by Web Summit, but only attendees of the Summit will join the "Side Events".
What else do you need to know about them?
They all take place in different venues.
They start Monday, October 31, and end Saturday, November 5.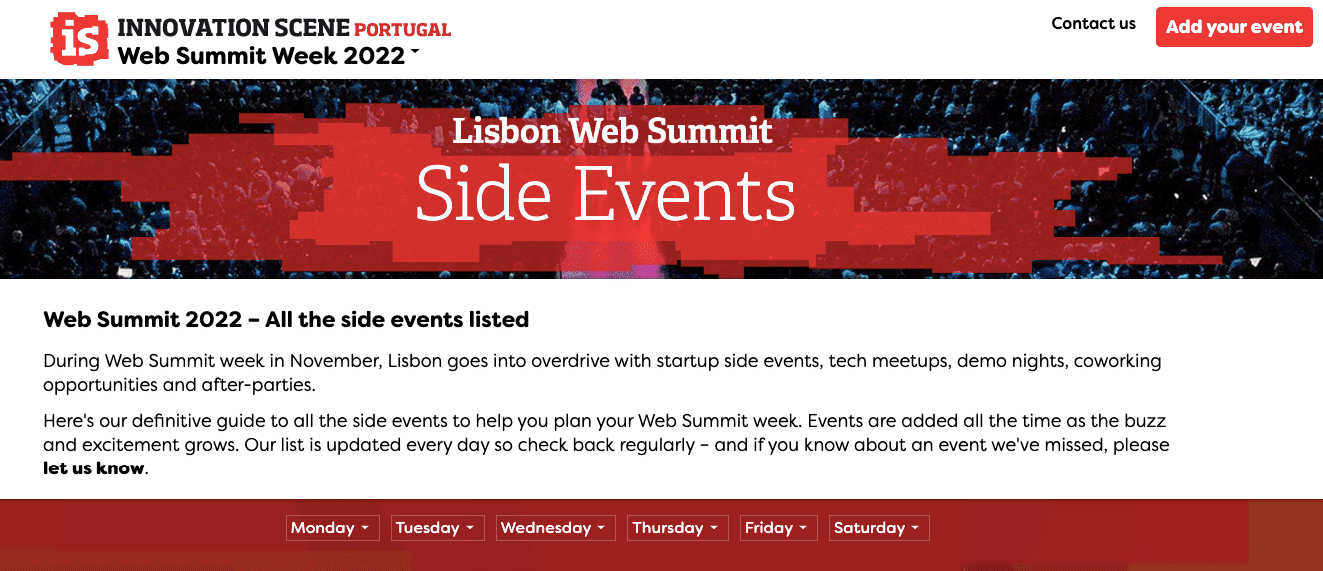 Details on these events you may find here.
Tip 10. Schedule meetings in advance
in your app, you can "view" all attendees and "sort" them by interests. And find the people who you can learn from, and finally book appointments with them;

search big leads and investors beforehand. Contact them even on LinkedIn if you please.
Tip 11. Have your business cards with you
Yes, the Web Summit app allows you to scan the contact information of the people you meet there.
But do not rely on scanning — rely on business cards instead. Because you can make some notes on the cards (like marketing cooperation, guest post exchange, meeting at Pink Street 8 pm – 9 pm, etc.).
Besides, in my opinion, people there like business cards way more than saving your contact information to the app.
How to dress
Tip 12. Comfortable shoes
All day on foot — in the evening, your legs will be sore if you wear sth comfortable, and you "will not feel your feet" if you wear sth fancy.
Tip 13. Dress the way you like
Suit? Jeans and sweaters? Whichever you want. Nobody cares about it there.
Extra tips
Tip 14. Learn about Covid restrictions
Yes, Portugal and Web Summit have no Covid restrictions this year. But some transit airports might. You do not want to fly back home or make urgent tests at the airport (if the latter is even possible).
Real case — in my country, we are not required to have Covid certificates, nor in Lisbon.
But we're going to Web Summit through Spain — and there they check everyone who is not an EU citizen.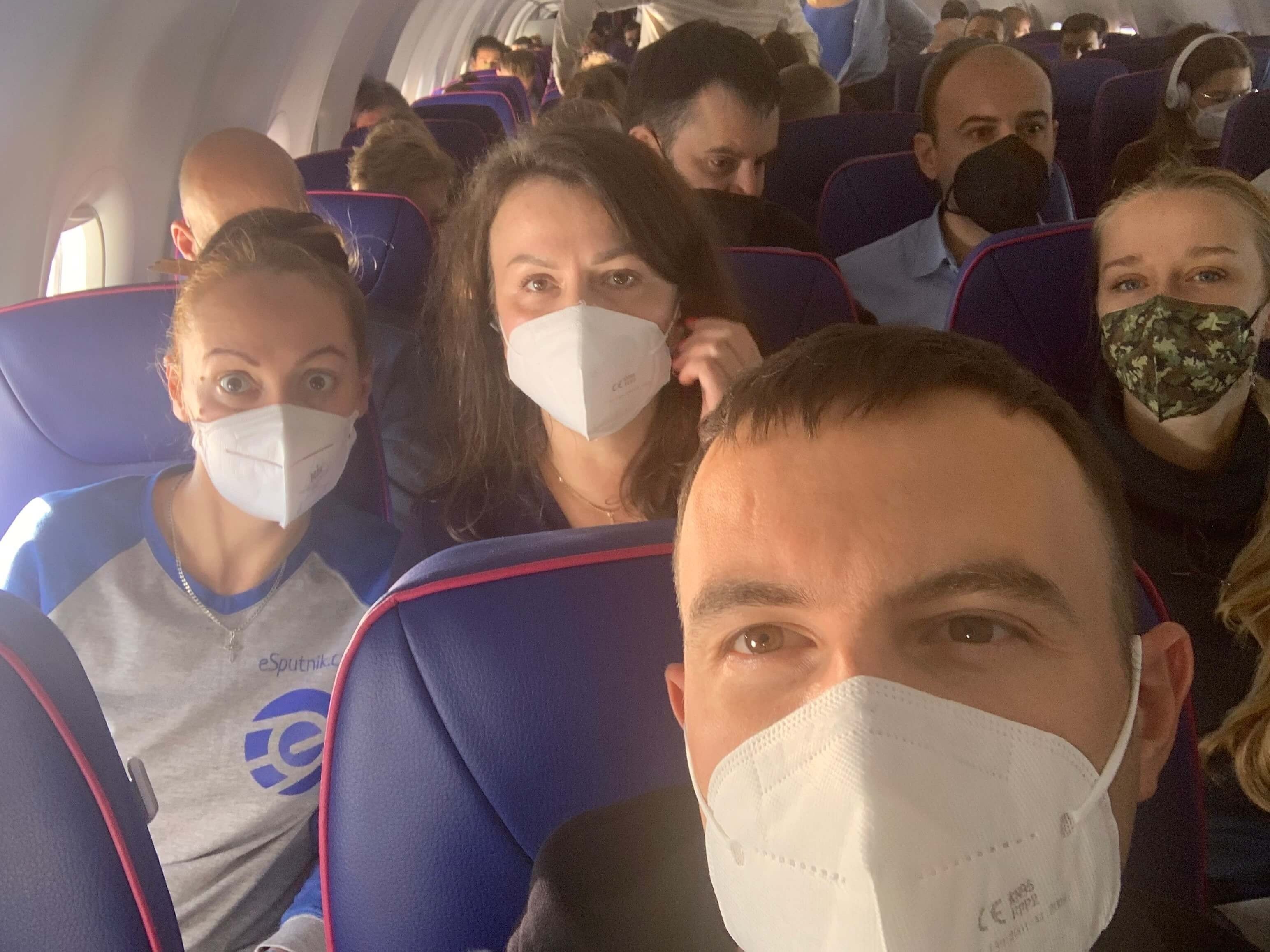 Tip 15. Check-in for Web Summit
You need to check in for Web Summit to be allowed to enter it and get your magic madge.
If you do it right at the airport, you will save yourself lots of time.
Tip 16. Arrive WAY beforehand
Arrive at least one hour before the event starts — in 2021, it took us longer than an hour to pass all the security and covid checks. Maybe this year it will go faster, who knows, as they will not need to check our covid certificates, but still, there will be a huge line.
See you at Web Summit 2022
Just like you, Stripo is attending Web Summit this year.
Stop by booth E569, pavilion 5, and say hi. We are thrilled to see you there.
Was this article helpful ?
Thanks for your feedback!