04 December 2020
How to Create a Custom Email Template for Mailchimp with Stripo
Mailchimp is a world-known ESP, preferred by 23% of email marketers worldwide.
I love this service for their compelling knowledge-base, I love it that they enable recipients to share/forward emails to friends, and for many other things.
The fact that Mailchimp's market share is about 1/4 only proves that this tool is awesome.
But sometimes even a staunch Mailchimp's user might need to combine Mailchimp and an external email editor for building sophisticated emails, because the latter is focused on email design tools only.
With Stripo, you can build emails from scratch, or use any of our 350 HTML email templates prepared for the featured ESP.
And when your email is ready, export it to your favorite Mailchimp with just 1 click!
Watch our "How to export emails to Mailchimp with 1 click" video.
Build sophisticated emails with Stripo fast and send out through Mailchimp
Important to note:
Emails that you've built with Stripo, remain editable in Mailchimp.
Review of the Stripo email template builder
So makes us so confident that Stripo will be helpful even if you already use another editor:
smart elements to create product cards, aka product content modules, within seconds. You configure them just once, and when building this module next time, you simply insert the link to your product and Stripo retrieves data and fills it in respective fields;
the Autosave, Undo/Redo options so you don't worry about losing the changes/design that you make to the template and the ability to undo the last change without losing all other ones;

the Version History option that allows rolling back to any previous version of the template;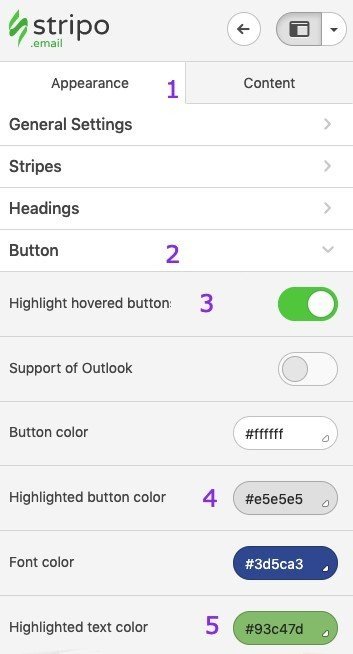 over 100 000+ ready-to-use images;

over 40 decorative fonts and the ability to add custom ones;

ability to place 3-4 products' cards per line;

400+ ready-to-use fully responsive templates;

ability to save Content Modules (even those with smart elements) to personal account/content library for further use;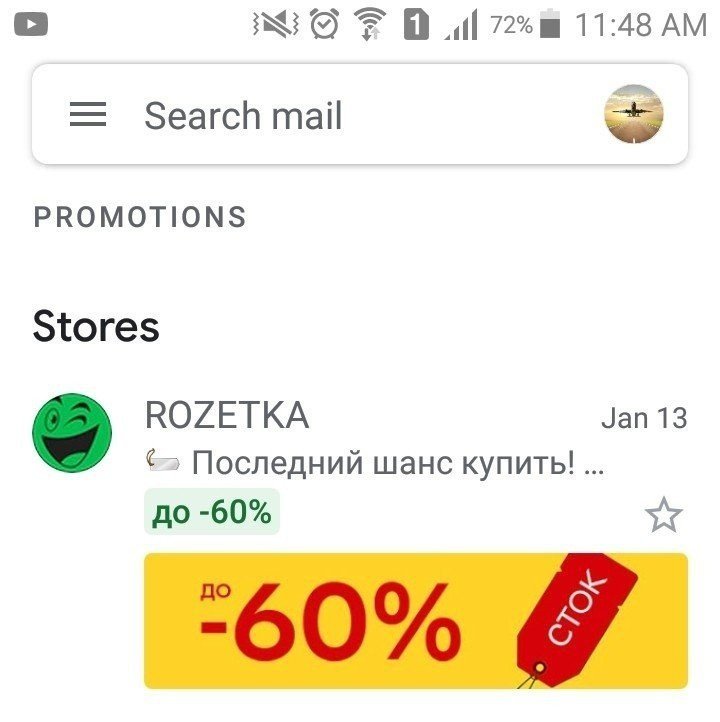 (Source: Email from Rozetka)
integration with Email on Acid to run screenshot test of emails directly in our advanced email editor for Mailchimp to make sure your emails will render perfectly well across multiple email clients and on numerous devices;

Brand Guidelines archive to help you build brand consistent newsletters despite what agency or email designer you hire; make onboarding of new teammates go easier and faster.
How to export emails to Mailchimp
Please, be advised that we strongly recommend that you preview and test your emails prior to exporting to Mailchimp.
To export an email that you've built with Stripo to Mailchimp you need to:
when you finish your email, click the "Export" button above the template you've been working on;

in the dropdown menu, in the "Export to ESP" section, enter the "Popular" tab;

click the Mailchimp icon;

you will be asked to enter your credentials to the Mailchimp account;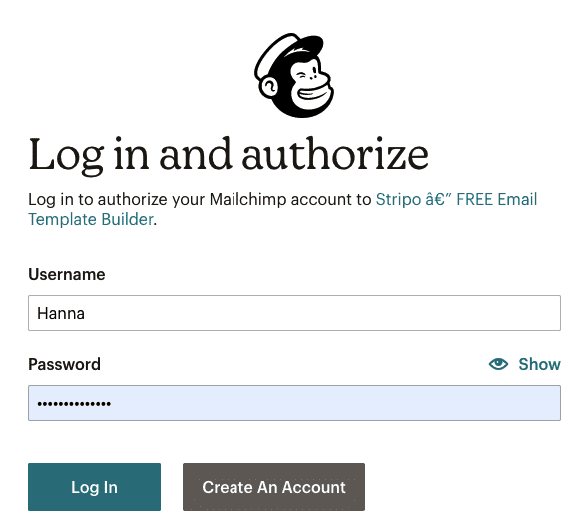 in your Mailchimp account, find the template that you've just exported, in the "Campaigns" --> "Email templates" section.

You fill out this form just once and your Stripo account remains synchronized to your Mailchimp account. Then you will be able to seamlessly with just one click export emails from Stripo to Mailchimp.
You can edit emails in Mailchimp via the HTML code editor, replace links, images and set new fonts for your email copy.
Important to note
Stripo.email cannot see and does not store your passwords to any of the ESPs!
Final thoughts
Building high-quality newsletter emails with Stripo is a piece of cake for the multiple options that our editor offers. Export created emails to Mailchimp and send them through your favorite ESP to valued customers.