15 December 2017
How to Create Custom Template with Mailchimp
Mailchimp is currently one of the most world-famous ESPs, with over 15 million users.
It offers embedded email template builder. But if its functionality is not enough for you, you are welcome to try out our editor.
Feel free to use any responsive email template we've prepared for your convenience, customize it down and then export to Mailchimp in just two clicks.
Watch the video on how to export your created template to Mailchimp just in two clicks.
Note: the good news is that you can edit the exported template if you like.
Review of Mailchimp Email Template Builder
Modern Marketing tendencies require custom emails, but in Mailchimp template builder you will need to work with HTML codes to create a custom message.
Difficulties you face when working with Mailchimp Template Builder:
Impossible to save separate blocks;
You cannot place text over images without using an outside photo editor;
Low number of decorative fonts;
No smart element to save you time, when you need to promote a big number of products;
One button per line. Sometimes you need two or more buttons a line when promoting a wide range of goods in your message;
Undo Option doesn't cancel all kinds of previous actions. It works for colors and some other not so important features;
In order to make your emails render correctly both on desktop and mobile devices, you will need deep knowledge of HTML code.
The example shows the way your message will be displayed on mobile devices without responsive design option. You will need to horizontally scroll. Pretty inconvenient and irritating.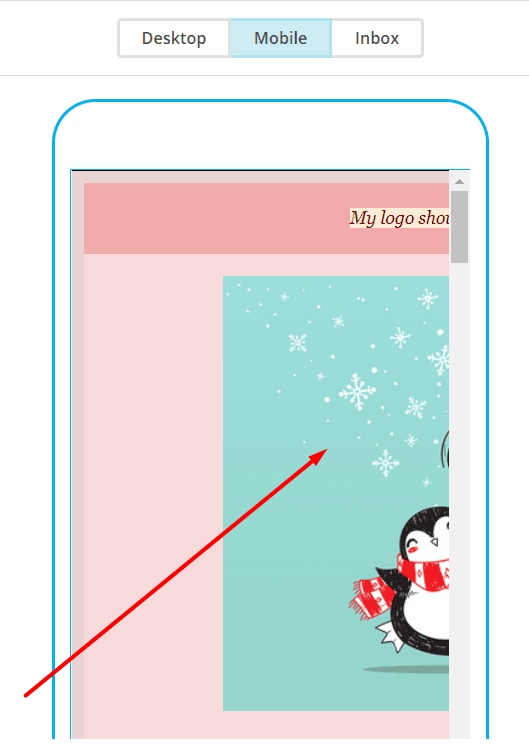 Considering all above, we can make a conclusion that if you plan to make a simple message or you are good at HMTL codes, only then Mailchimp Editor will be enough. But if you want to create a killer, custom newsletter without any efforts, Stripo will help you!
Why precisely Stripo Template Builder justifies your expectations:
Easy to make your newsletters look professional;
Smart-elements to save you time when placing a big number of goods;
Over 1000+ images available;
Wide variety of decorative fonts and ability to add custom ones;
Allows placing text over images;
Ability to place 3 buttons per line;
300+ ready-to-use fully responsive templates;
Allows saving the blocks you've just created;
Export newsletters to the ESP you use in just two clicks;
Fully responsive design. Stripo lets you apply adaptability to the entire message or separate parts of it just in one click.
This example shows your image, which is correctly displayed after turning on "Responsive Image" option.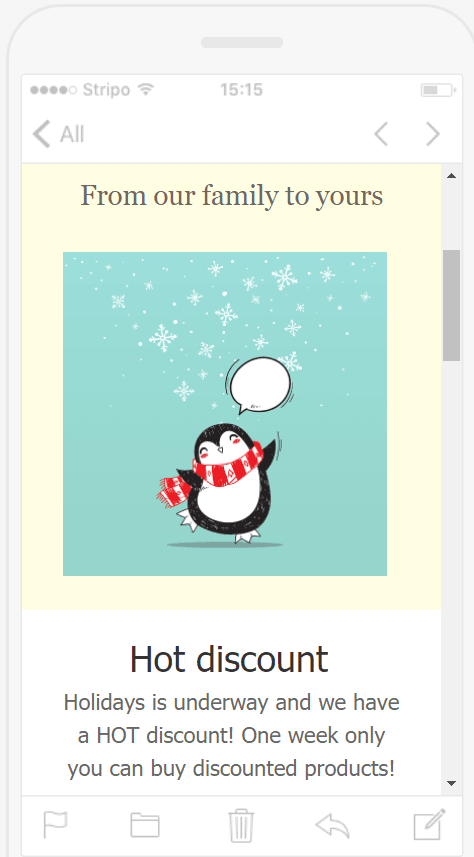 No horizontal scrolling. How can you make it? Just click right on the picture. And you will see Responsive Image Button.

How to Export to Mailchimp
That is a very easy thing to do!
No need to leave the editor or save HTML codes.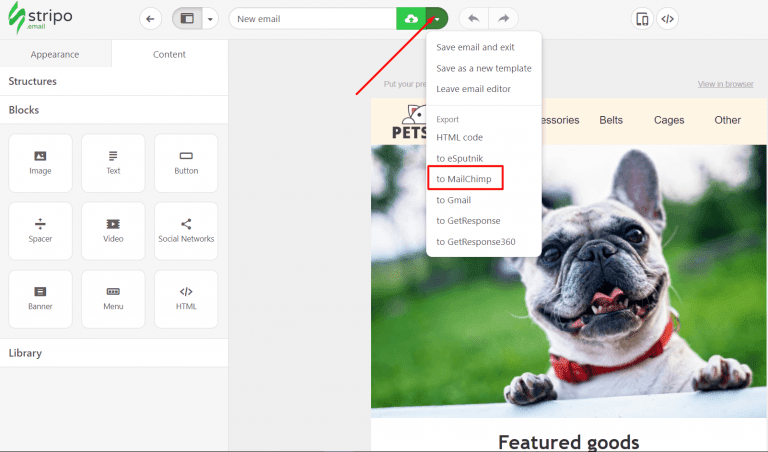 Here, choose the ESP you use – Mailchimp.
Now you will need to enter your login and password with them.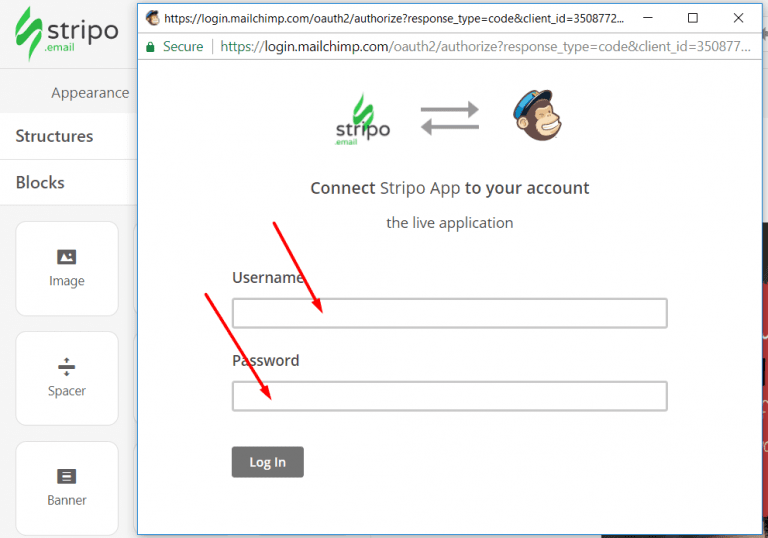 Important! Stripo cannot see and does not store your passwords to any of the ESPs!
If you have any questions, feel free to contact our customer support or contact us via Facebook
I wish you best of luck!