22 December 2019
How to Develop a Marketing Automation Strategy? 5 Successful Strategies
If you are a business owner or marketer, you have almost certainly heard about marketing automation. However, everyone has their own view on this, and quite often, it differs from real affairs. Let's review it from A to Z, including its main features, and what tasks it solves.
Most marketing processes are almost impossible to perform manually, or all this work is monotonous. At this very moment marketing automation comes to the rescue. And if you do anything right, you will get the effect consistently.
Definition of marketing automation
Marketing automation is the use of software and web services to automate various marketing processes, mainly — keeping customers in the funnel.
Using automation allows you to:
increase the efficiency of processes compared to manual work. CRM and automation software are good on their own, but when combined, they bring better results. Using an automation tool with an integrated CRM system, you see contacts from sales managers and preferred marketing actions — all in one place. This gives you a more detailed picture of the relationship of an individual customer with your brand, allowing you to choose the best ways to build trust and establish contact;

automate repetitive tasks. You no longer need to configure daily actions in each social network account separately and plan to send emails one at a time. Thanks to automation, you can plan everything in advance in one tool to be free for other marketing events;

start new processes that would not be possible manually. You need a simple path to critical KPIs. But if you use several different tools, this greatly complicates and slows down the process of linking indicators to a marketing campaign. By managing marketing tasks in one tool specially designed for tracking the impact of marketing efforts on sales, you get a complete overview so you can radically change your strategy at any time.
All this is meant primarily for powerful communication with potential customers and sales growth as the main indicator of marketing.
Developing a marketing automation strategy
It's worth mentioning that automation is more than software and tactics. The strategy is critical.
Here's a list of successful marketing automation strategies you should implement today:
Make sure your site offers a solution to visitors' problems. Despite the obviousness of this statement, 90% of web sites solve only one problem — talk about the company.

Automate demo or work on your site onboarding campaigns, including onboarding emails.

Set clear goals — what your conversion growth should be, what action you need customers to make, etc. It will help you establish the necessary steps and find breaches in your present sales funnel. Considering the customer's journey will be of great use here.

Use automation tools. You can pick the best ones after you finally detect the breaches and set your goals.

Use email marketing and email marketing automation tools for communication with prospects.
Finding the right approach to email marketing automation
Email marketing is the main marketing strategy for any online business. It is rightfully considered one of the best methods of lead generation. According to statistics provided by EmailMonday, 80% of users after setting the email marketing automation strategy noticed an increase in the number of leads, and a 77% increased conversion. Email marketing optimization is the distribution of emails to potential buyers or customers based on specific triggers. Automatic emails may be order confirmation emails sent after the purchase, emails of gratitude sent on a special occasion, survey invitation email after the order has been delivered, or email with a discount offer for the next purchase, and so on.
To make your email marketing highly optimized and automated, you need to consider the following recommendations.
Include dynamic content
It is part of adaptive marketing. In essence, it is a technology that analyzes the logged-in user and substitutes relevant content. Dynamic content can be anywhere. On your site, in email, etc.
Let's say you have an online clothing store for men and women. When filling out the application form, the user indicates his or her gender. After you have received this data, you automatically send them the same email, but with dynamic content, which will vary depending on the conditions. Men will see products for men, and women — consequently, for women.
Dynamic content now is also required for AMP emails. You build one, say, a welcome email with a preview of your most popular pieces of apparel or the most recent blog posts, and every time when a new subscriber gets this email from you, he or she will see actual data with the latest posts and actual prices.
Please, refer to our blog post to find more details on how to build dynamic emails with Stripo in under 10 minutes.
Send drip emails
Drip marketing emails is an extremely important thing for every marketer. The technical side of the drip email campaign is an automatic email or a series of them that are sent to subscribers according to a given workflow and schedule.
Your entire campaign should have a common idea, be consistent, so design the series of emails in one go. In this case, your ESP will send emails automatically one after another.
Marketing automation services, like Constant Contact, Mandrill, and so on, help with creating these workflows. In this post, we have analyzed many ESPs, but eSputnik is one of the best in creating highly effective workflows.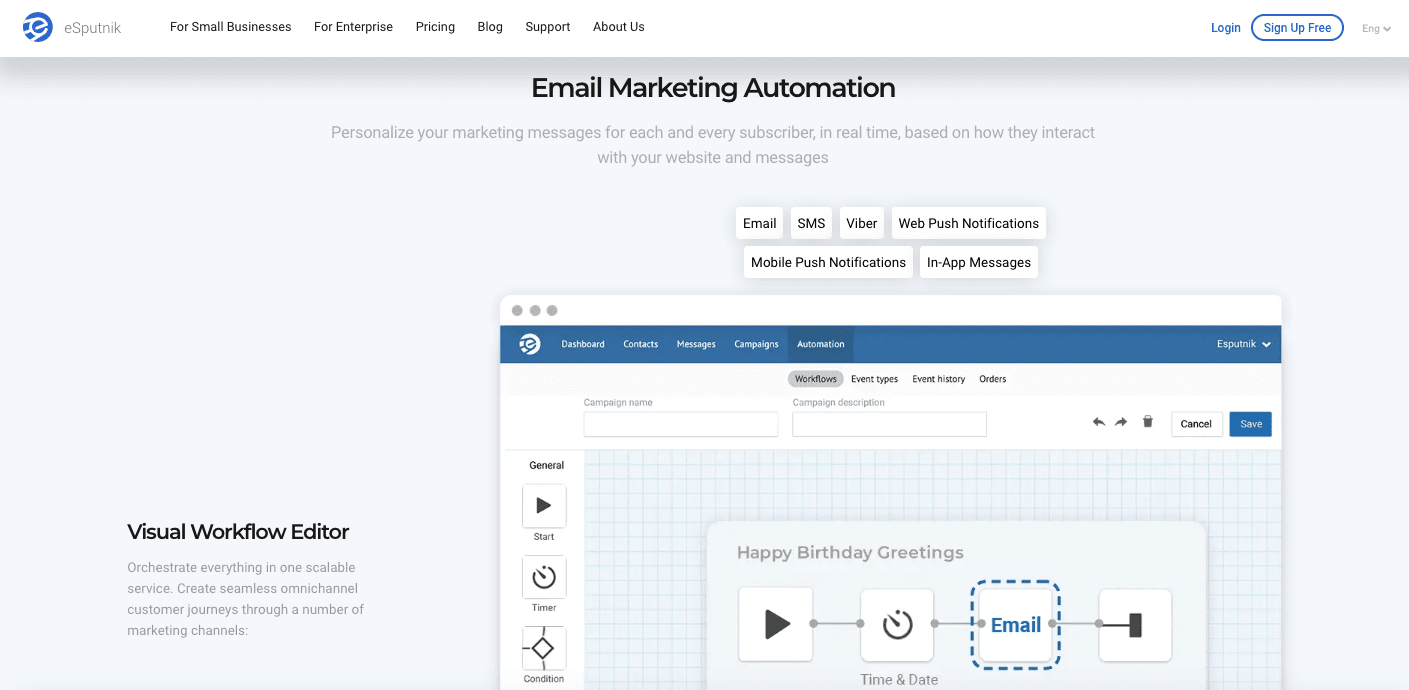 Automate email creation process
To automate email production, Stripo offers:
12 Drag-n-Drop blocks;
a library of modules that allows you to use one element for your emails without the necessity to create it again;
smart elements to build multiple product cards for promo emails in like minutes;
techniques for building innovative dynamic emails in no time.
In fact, Stripo works wonders. Check it out yourself!
Email marketing automation examples
Let's survey examples of email marketing as part of the marketing automation business strategy.
Welcome emails
When a subscriber registers on your website/blog/store, it is recommended to welcome him or her. Marketers send welcome emails to start a conversation with new customers and notify them of existing offers or products that may interest them. In addition, in welcome emails, new subscribers are often given the choice of their preferred content and frequency of receiving newsletter emails.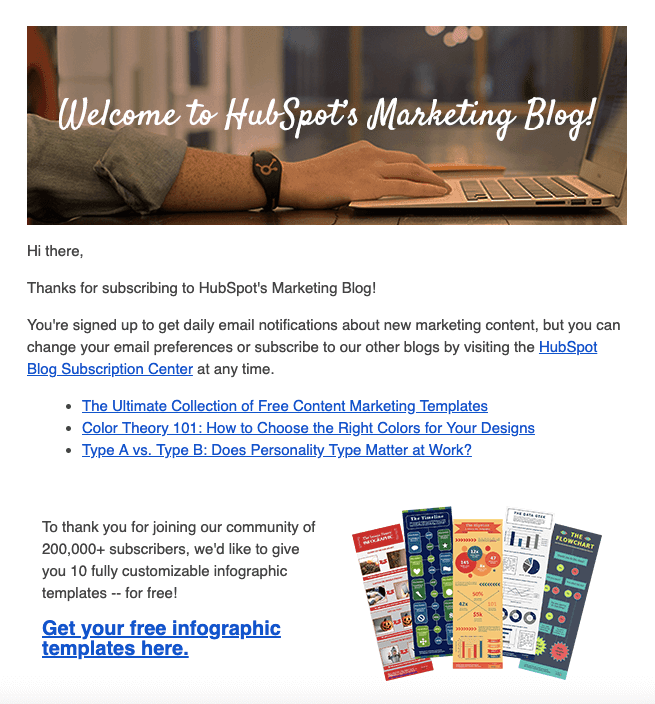 It is the greeting email that determines whether this subscriber will stay with you or stop opening your newsletters. The subscriber reads the welcome email very carefully, and if you manage to grab his or her attention, you are guaranteed to get an open rate of more than 50% and a click-through rate of more than 10% in future campaigns.
A series of branded welcome emails instead of one gives a more complete picture of the assortment of your products and gives you more room for experimentation with increasing audience engagement.

Order confirmation emails
A thank you note is sent after a customer has placed the order. It usually contains information about the ordered products. By the way, you can build emails in your own style using our Stripo email builder. However, if today is not the best day for your creativity, you can check out our templates.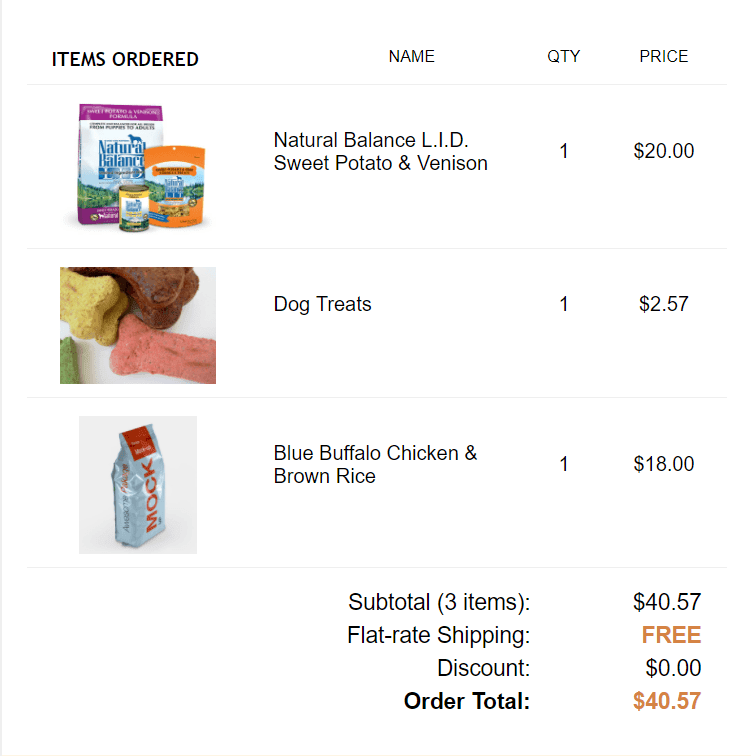 Abandoned carts reminder
Sometimes customers add goods to the cart and leave without buying them. An abandoned cart email brings additional sales.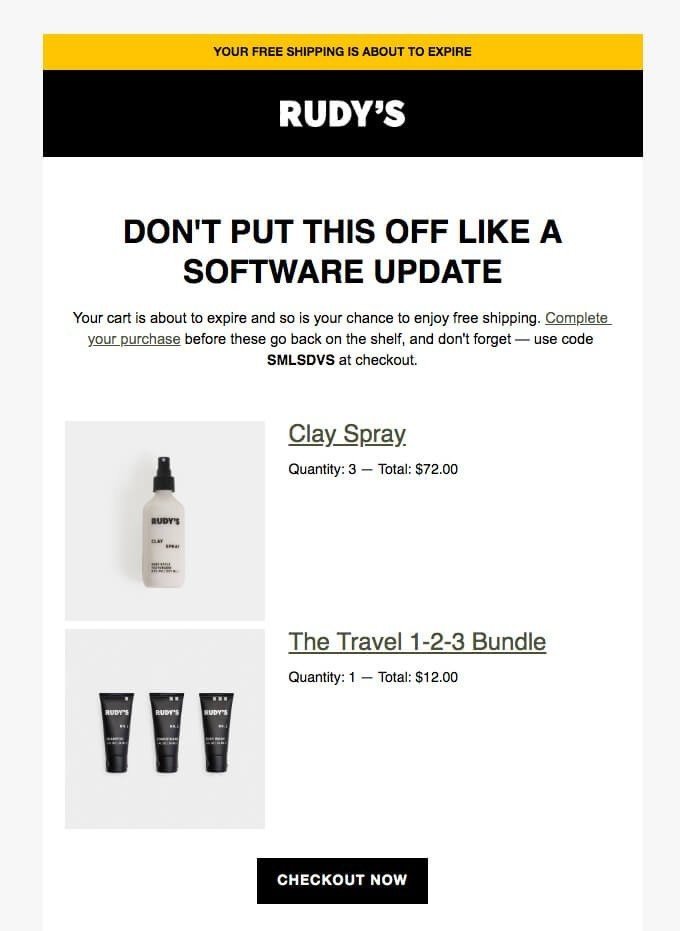 Reminder emails
If you have the ability to send reminders further throughout the customer's life cycle, they can seriously affect sales growth. If you are profiling a client on a landing page, you can also send a reminder email to complete the subscription if he or she has not completed all the necessary fields yet.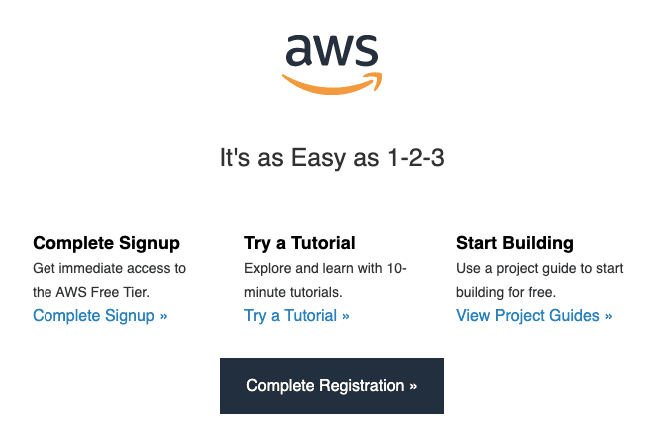 Personalized emails
Here we're talking about personalized offers...
After a customer visits your site for the first time or subscribes to your email newsletter, marketing automation can be used to send him or her relevant messages inviting them to make a purchase or "warming up" and gently leading to purchase by using attractive content.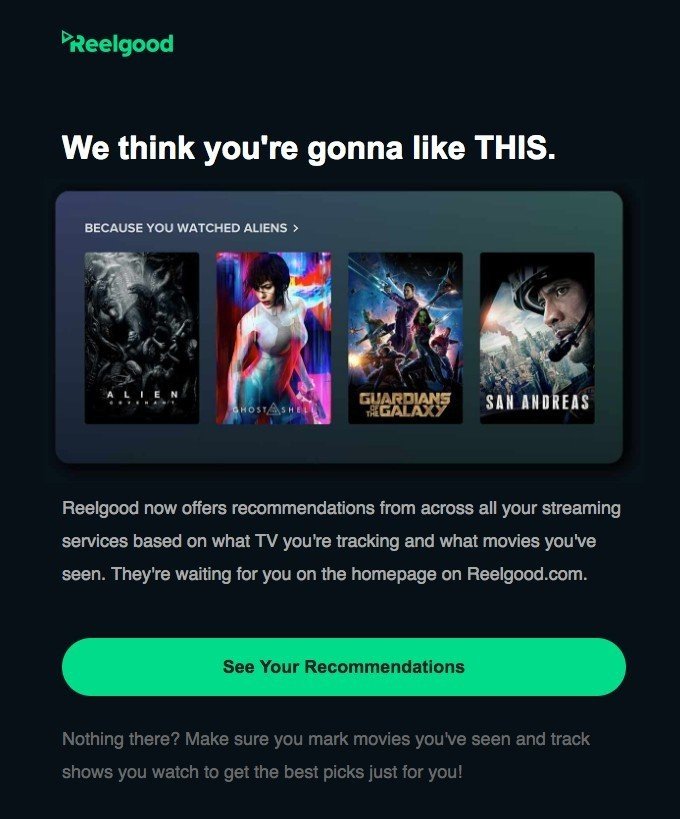 Reactivating existing customers
Not only does the last example apply for existing customers but it is also applicable for all subscribers. Use automation for reactivation.
As mentioned above, usually the first email has the highest open rate. It is also true that involvement decreases over time. Thus, the frequency of opens decreases as the audience loses interest in your company.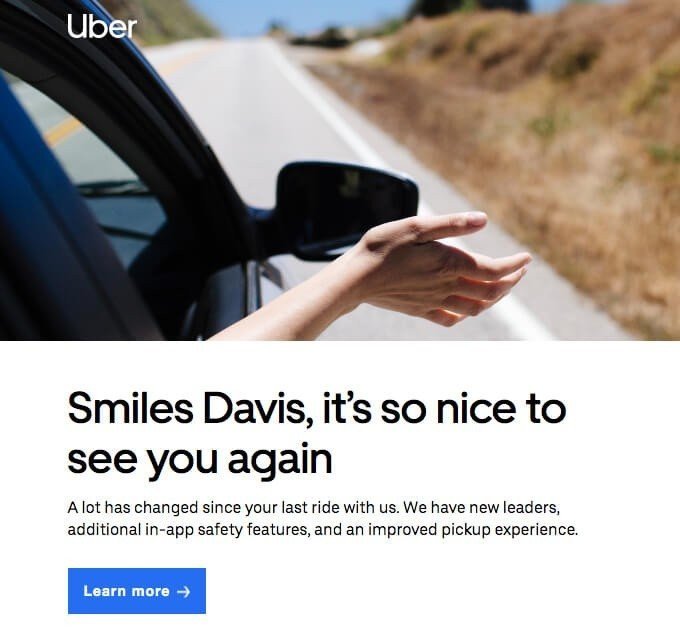 (source: Really Good Emails)
Marketing automation service (your ESP or CRM) has a tool that detects when specific subscribers/customers or groups of subscribers/customers become less active, and motivates them to interact, offering quality content or a discount.
Final words
We live in an era when everything in marketing is technology-driven. Businesses and marketers that are trying to scale processes do not have time to send out one-time messages. They need tools that can independently launch processes and serve customers so that they do not need to be constantly next to the computer. A marketing automation plan helps make this possible.
Marketing automation emails are the future of marketing, and you should get into the wave now if you are striving for success.