16 June 2020
Summer Emails Design Tips and Tricks
It's almost time for parties at the pool, romance on the beach, ice cream every evening during a walk in the park, and fun shopping. Feeling the mood?
Why not transfer it to your summer email marketing? Think over a strategy, prepare your main newsletters in advance for this lovely season, and get ready to make this summer unforgettable for yourself and your subscribers.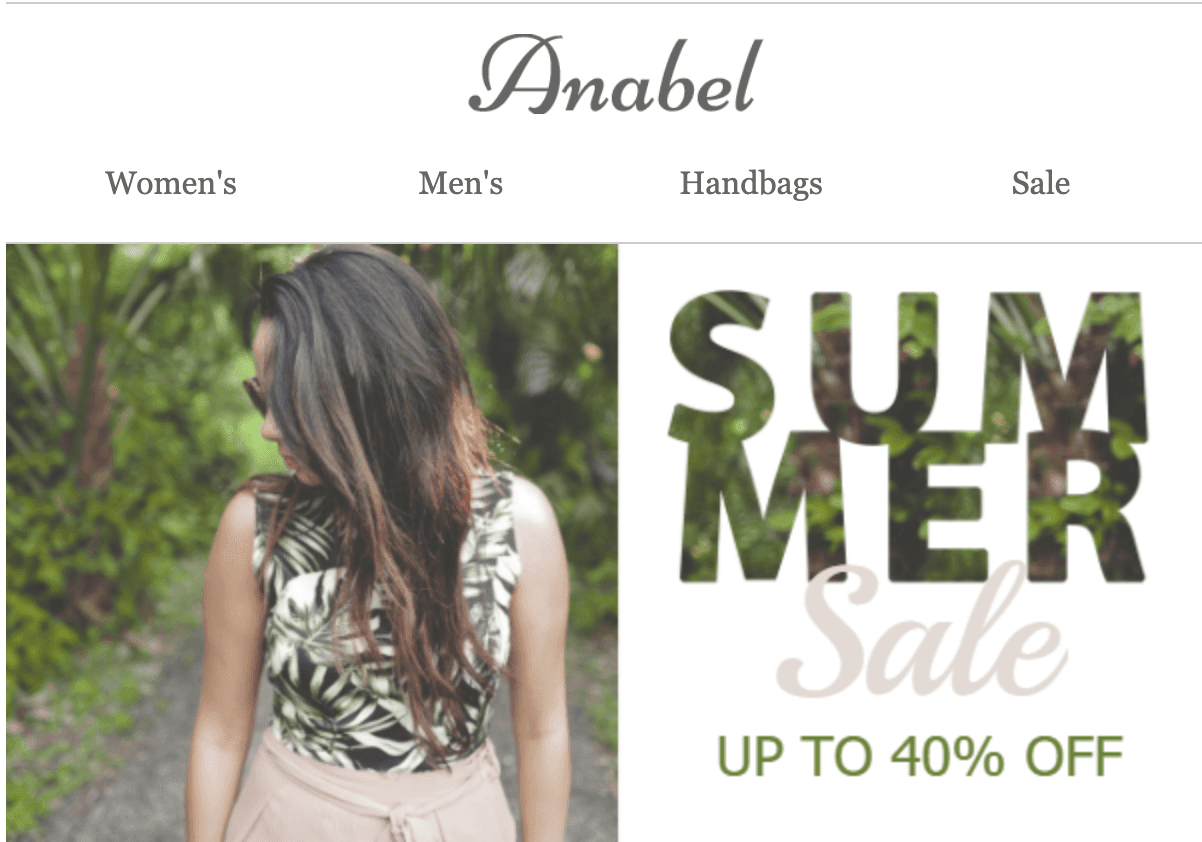 Preparing for summer email design
Perhaps the main principle that should be observed in summer newsletters is easiness and lightness. In everything, starting from short texts, interesting and attractive CTAs, summer colors, and attributes.
But what to do if you do not want to write to your subscribers every week "Hooray, summer has come, have you noticed?" (although it's already, for example, mid-July) and there's no new idea in your bright mind?
Think of the summer holidays in your countries, such as Independence Day or Father's Day. Prepare for these dates in advance, think of bright design, and a banner with a discount. Thus you can cheer up your recipients and at the same time diversify the summer newsletter.
Below we will share with you summer emails design tips, with which you can break into the summer days.
10 best practices for summer emails
When it comes to practical and interesting parts with advice I prefer not to do much talking. So let's just cut to the chase.
1. Show the summer mood
Yes, simple as it is. Let your customers try on a new look, imagine how they run across the field with flowers and their dress flapping in the wind, how they climb the mountain with your backpack for tourists, how they read books, lying on the grass in the park, how they try a new taste of ice cream. And for this, it's not necessary to recreate Milka's promotional videos. Think about how your product can be used on ordinary summer days and explain it in detail.

2. Don't be afraid of a bright background
Using a monotone background you can visually an email more holistic and it might actually arouse interest in your subscribers' minds, what's coming in the end? Plus if you use summer colors, the mood would immediately improve. I mean, who doesn't like the color of blue sky or sand on the beach?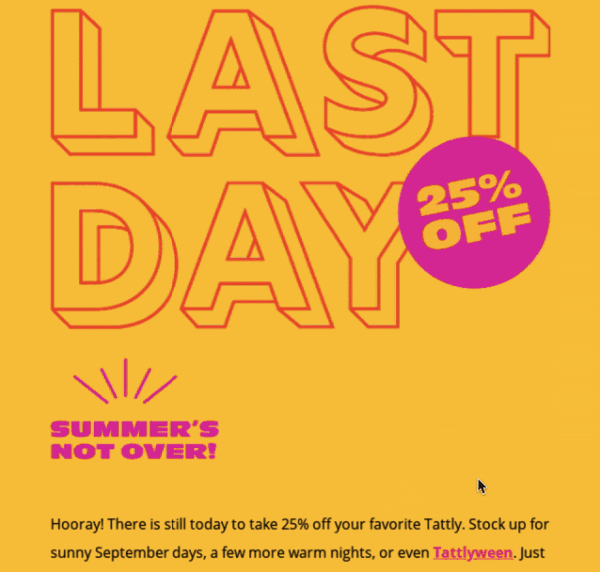 (Source: Newsletter from Tattly)
3. Use nice and unusual illustrations
Let's be honest. Between reading a text that describes the summer mood and the weather, and a picture that conveys the same things in detail, the recipient will pick a picture. Only if they are not admirers of the Renaissance romance books, where only one door handle is described on 3 pages.
The online world is already overloaded with information and emails. Give your recipient the opportunity to enjoy a beautiful illustration and travel with it into a relaxed atmosphere.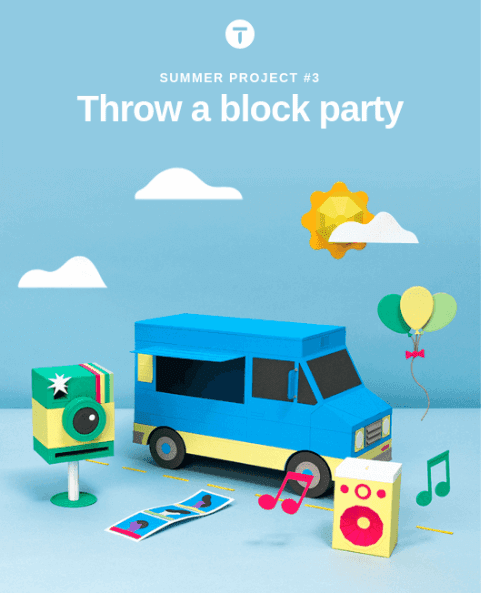 (Source: Newsletter from Thumbtack)
4. Spruce up your Follow Us on Social Media section
If you are planning to add some summer pics to your Instagram profile, why not to combine email and social components? Upload a few photos, from your profile, add a link to it, make it noticeable, and voila — you have new followers on Instagram and a summer design in your email. Kind of interesting trick, isn't it?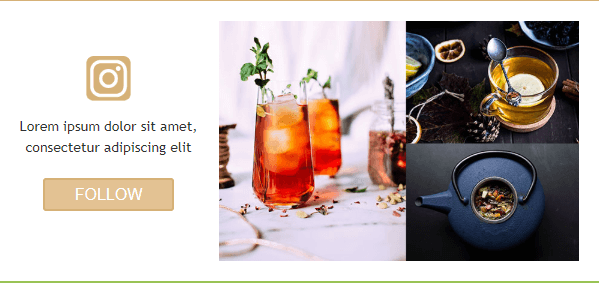 5. Add a full range of products with a summer email template
I bet you saw a couple of times such blocks on websites, maybe you've even used it on your own site. Then why not add it to your email? Show in the newsletter that you have more than 1 offer for your recipients and they might get interested in those options. It won't take much time to prepare such block as with our template all you need to do is add the pics, description, and price of your product. And you're good to upsell.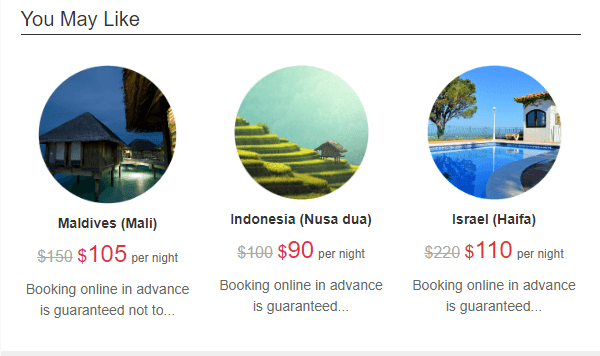 6. Build holiday banners
Now let's see a couple of practices on holiday emails. For example, Independence Day. Have you thought already about the celebration sale? And how about promo banners for this occasion? Don't forget to think through the main elements of a banner: key message, CTA, and the background. For your convenience, we've already prepared an email with a great and appealing banner.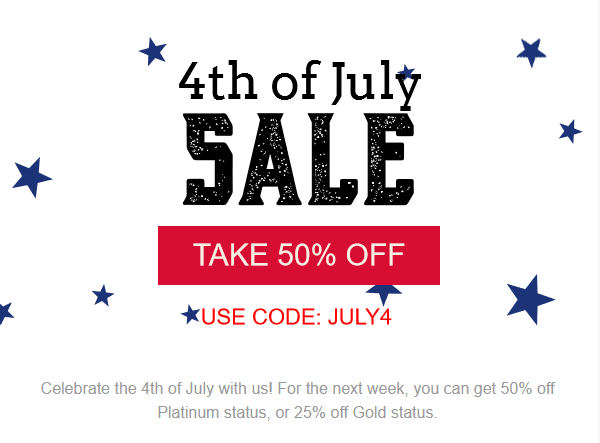 7. Keep the summer mood with GIFs
Though GIFs are mostly used as memes, you can't underestimate their true power. These animated illustrations would drag the attention of the recipients once they open an email after they see an attractive summer email subject line.
Just like in this example — the festive mood is attached.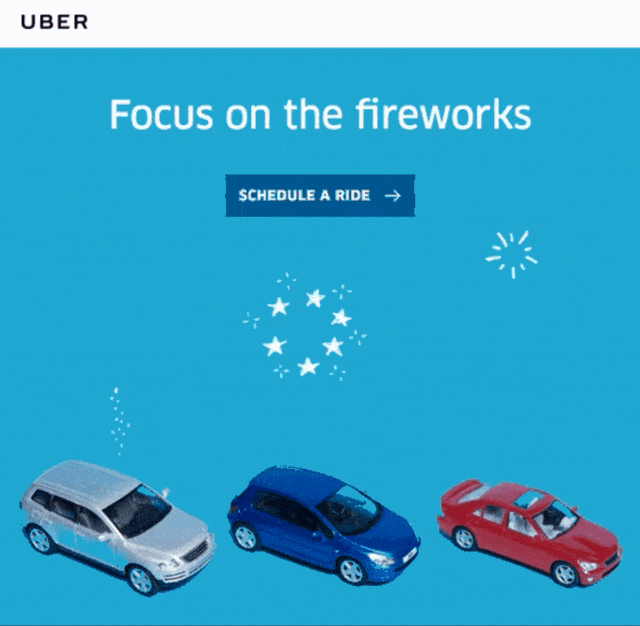 (Source: Newsletter from Uber)
Still not sure about why GIFs in the email are such a cool choice? Check out our dedicated article.
8. Start with a value for subscribers
Number 8 of our summer email design best practices proves the need to highlight information of interest to the user on the banner and even put it at the very beginning of the email. This applies to any emails, both fact-finding and selling. Who doesn't want to look through the email and see what else is interesting there when they see a discount on their favorite brand?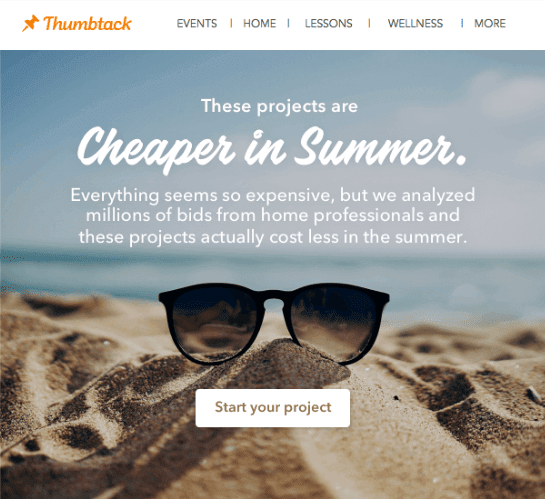 (Source: Newsletter from Thumbtack)
9. Share some tips and advice
In preparation for the holiday, every detail is important, not just a gift as such. Maybe it would be great to decorate the house somehow, and cook something tasty, and pick up some board games or make a playlist or movie list. If you have articles and tips that will help your customers in such trifles, be sure to add them to the email. Your help will be appreciated.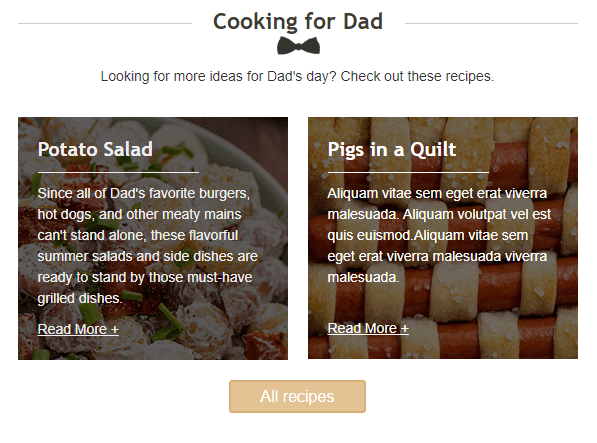 10. Remember about responsive design
Another important nuance in the best practices of summer emails is that design should be responsive. Otherwise, you can spend lots of effort and time preparing a perfect newsletter, that won't fit the mobile screen.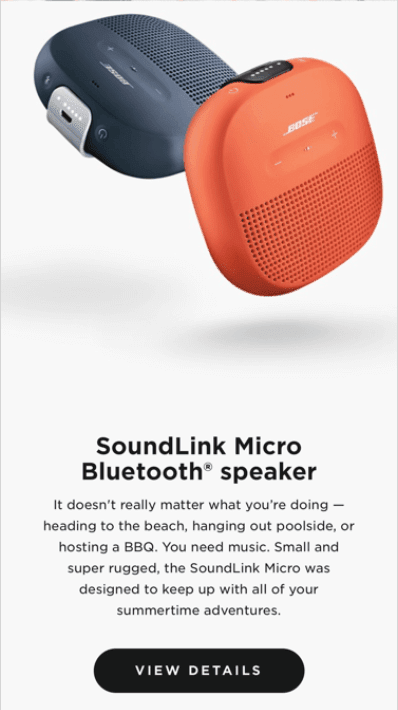 (Source: Newsletter from Bose)
Our email templates are responsive by default as we at Stripo understand how important it is to keep our clients from an incident when email design looks bad on mobile devices.
More details on how to create a responsive email layout you'll find in our article.
6 summer email examples for inspiration
Now it's time to take a close look on carefully sampled newsletters for some visual insights. Take into consideration all details in order to create your own memorable emails.
1. Summer and discounts from Leesa Sleep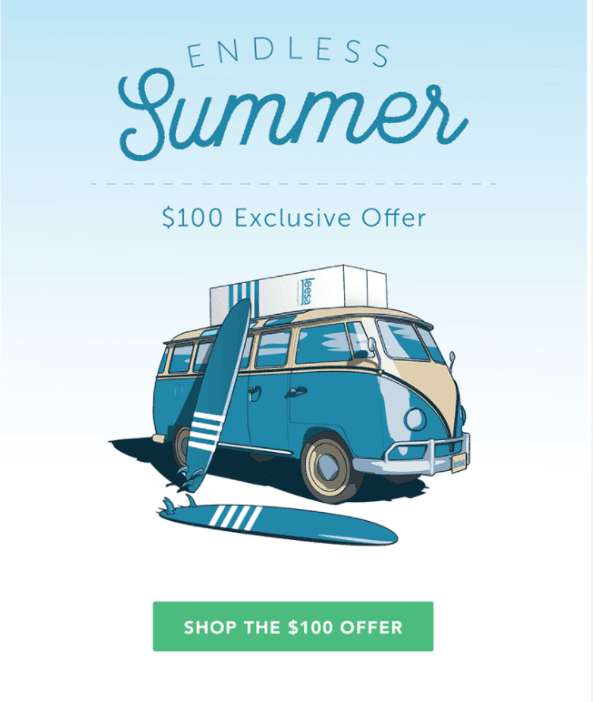 (Source: Newsletter from Leesa Sleep)
Remember all the best about practice — to the beginning of the email? Yes, and better on the banner? Here's an attractive, clean, and well-designed example. And looking at this bus with surfboards, you really believe in the text of Endless Summer.
2. Sea dream by Brighton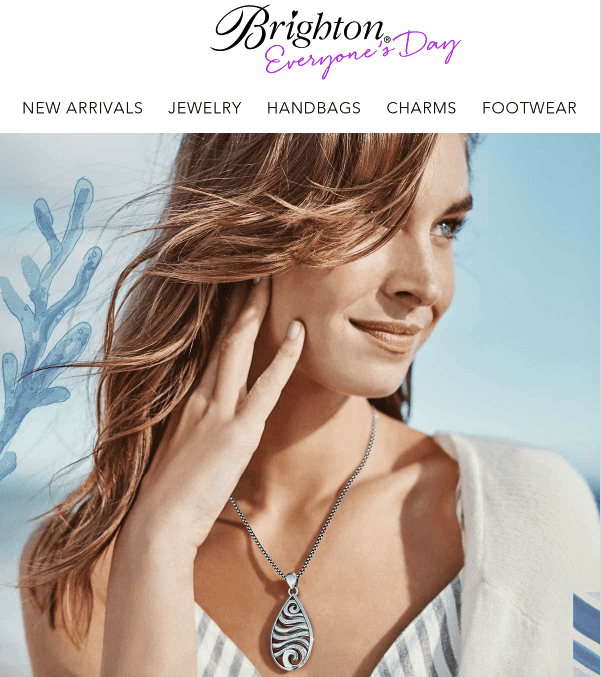 (Source: Newsletter from Brighton)
It's virtually impossible to dream about summer without picturing sea. Apparently, Brighton knows that for sure. By adding watercolor drawings they easily carry you to a place where the sound of the sea is heard and the sand is felt under your feet. And having their bracelet with anchor will only strengthen that dream feeling.
3. Ease in everything from Framebridge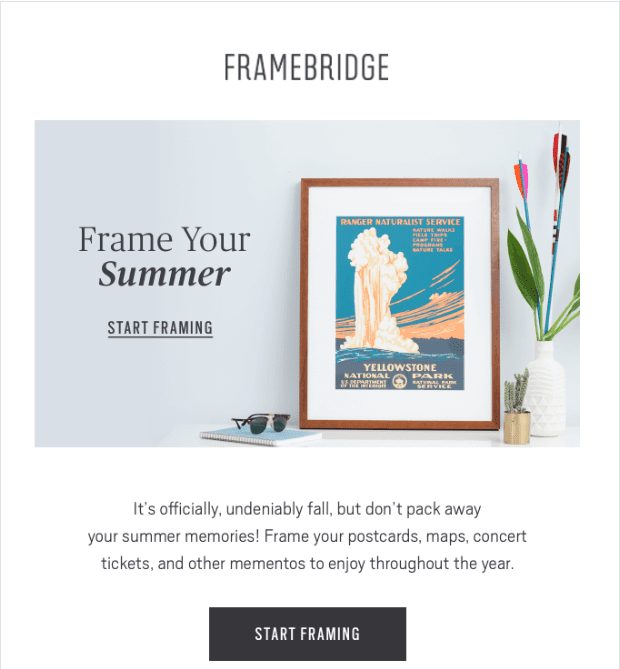 (Source: Newsletter from Framebridge)
The following summer email design example is slightly minimalistic - a banner, white background, and some text. Such a summer lightness in the newsletter. Yes, the email was sent at the end of August, but why not really prepare a pre-thought out text and design?
Do you want to learn how to write a selling text with a minimum number of words? In our dedicated article, there are just tips on which you will prepare an excellent email.
4. Summer colors and maximum visuals from Penguin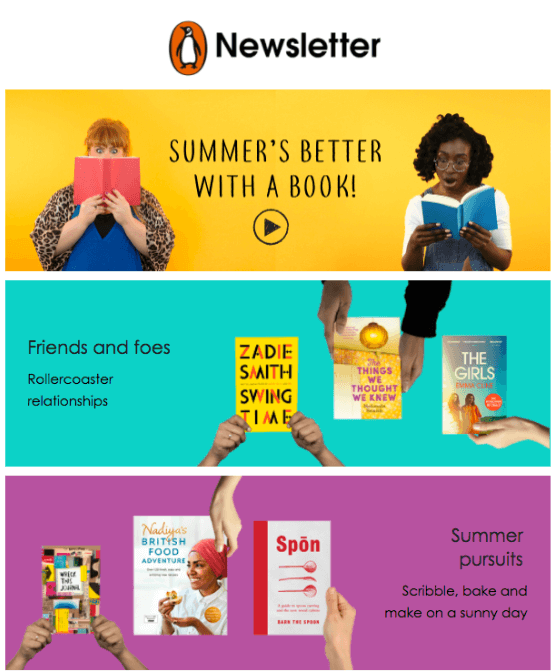 (Source: Newsletter from Penguin)
What about this summer email inspirations example? I don't know about you, but after such an email I'm directly waiting for me to sit in the park and read a book from this company. Bright, stylish and take a look at how little text. The visual really matters and, in this example, did a great job with its role.
5. Summer attributes from Friendly's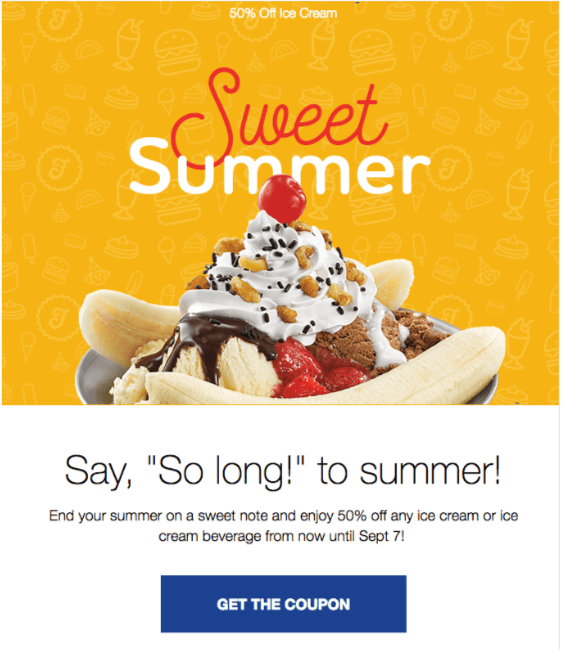 (Source: Newsletter from Friendly's)
Well, you just look at this example! Now I am sitting and trying to write this cool article as soon as possible, so that soon I can sit on the veranda and enjoy the same ice cream, with banana, berries and ... everything, now all my thoughts and truth about this yummy.
But before I run away to prepare myself a portion of ice cream, let's look at the components of this email: discount information, not burdened with unnecessary text, a beautiful and attractive visual (yum), and a large button for a coupon.
In Stripo, you can just make the same noticeable CTA that you want to click on. You can choose the desired color, size, add a shadow, choose a shape, make a CSS-animated button or in the form of arrows, place it on top of the banner or insert emoji into the button.
How to make each of these buttons we described in our article.
6. Plain background from Trunk Club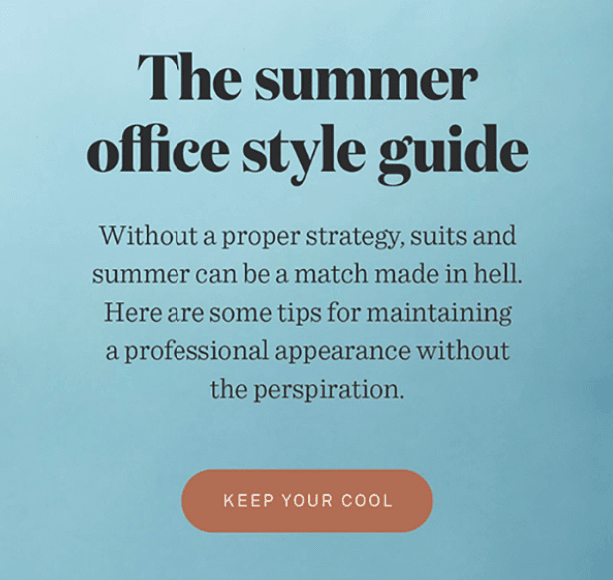 (Source: Really Good Emails)
It seems like it is so boring — one, monotonous background color. But look at this example. In this case, such a background fulfills its task and creates a sense of style right down to the footer itself. Even CTA is matched to the color of items placed next to the suit at the top. This results in one style that matches the brand identity. It would seem that an email about office clothes can slightly drive into melancholy in the summer, but due to the short text and the background color of the summer sky, office supplies do not seem boring. Mission completed.
Final thoughts
That's all we have for today on summer emails design ideas. We hope you have found the right one for your needs. Now it's time to work on your email in the Stripo editor and share a summer mood with your subscribers.