In 2021, according to Statista, nearly 320 billion emails are sent per day. Which is about 121 emails per user. No wonder, they are not really eager to share their email addresses.
Consequently, marketers have to put more effort into growing their email list. In this article, you will find out why you should collect email addresses and how to do so effectively.
Why should you collect emails?
First, email marketing is the most preferable channel of communication with brands. 73% of millennials choose it.
Second, email messages, like welcome emails, updates on new products, information about discounts or sales, cart abandonment emails, surveys, etc. go with visual materials that help users perceive information better.
Third, email marketing is the cheapest communication channel. It is a well-known fact that it brings you $42 for every dollar spent.
Please be advised:
When collecting emails, you always need to get users' consent to receive emails from you.
Otherwise, your emails will be unsolicited. Which is illegal, according to GDPR, CCPA, and LGPD. Not to mention that unsolicited emails are always annoying.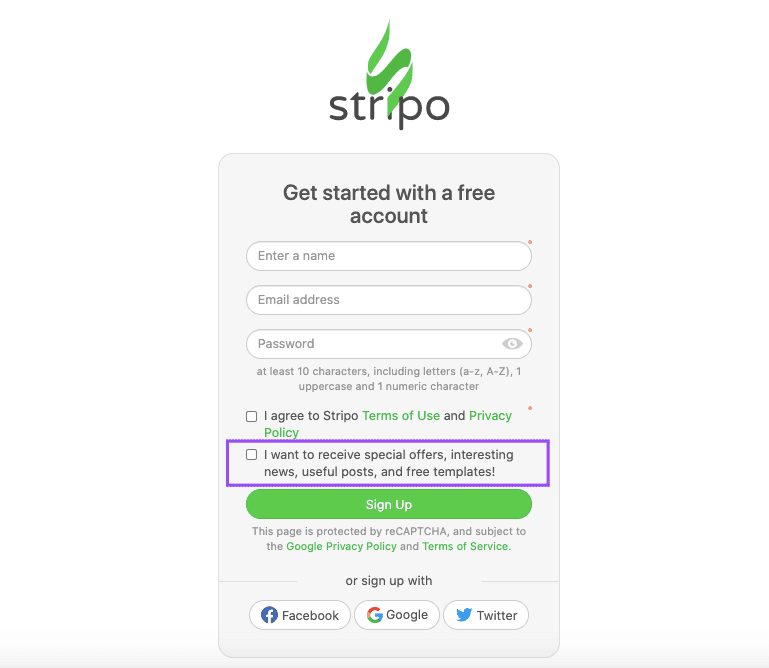 Best ways to collect email addresses
Now that you are motivated to grow your mailing list, being unable to ignore its benefits, let's learn more about how to collect email addresses for email marketing.
1. Offer discounts
Customers are more ready to cooperate if you give them a discount or coupon.
Giving away discounts will not make email marketing costly though. Quite on the contrary, you will get both addresses and an increase in sales.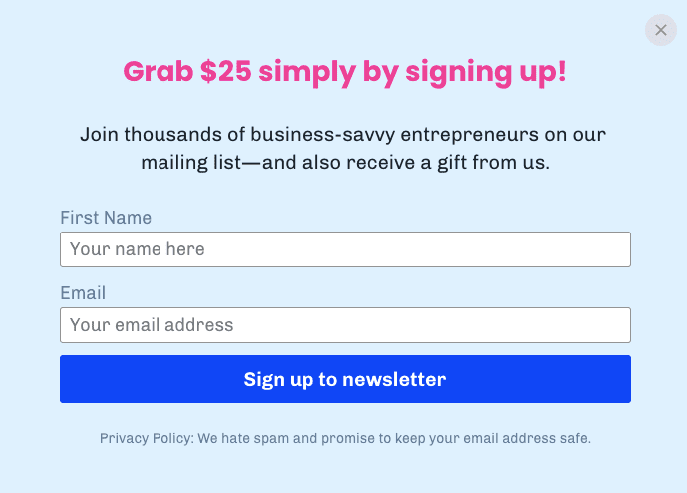 (Source: Hiveage)
If you give a discount but it is not used (in case of time-limited offers), you do not lose anything too: you still have an email address and can use it to engage them later.
Thus, you will never lose from offering discounts for email gatherings.
Double opt-in is required when it comes to registration and subscription. You need to ask users in a first email to confirm their email address.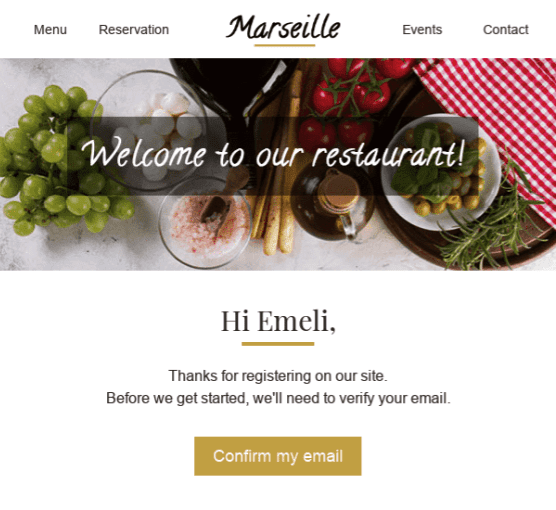 Use this template to build registration/subscription confirmation emails in under 10 minutes
And only then do you send them a registration/subscription confirmation email.
2. Use lead magnets
A lead magnet is possibly the best way to collect emails. Stripped down to its bare essentials, you offer some valuable piece of content in exchange for an email address. Lead magnets appear usually as pop-ups, based on the content the user just has seen on the website.
Typical lead magnets are:
checklists;

reports;

case studies;

guides;

webinars;

videos;

templates.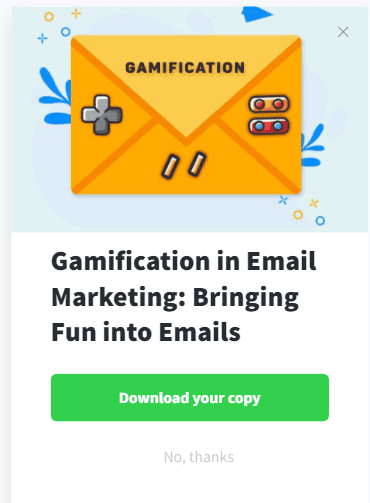 (Source: Stripo)
Once users click the "Download" button, take them to the form where they fill out their email addresses. Place a checkbox there where you ask them for permission.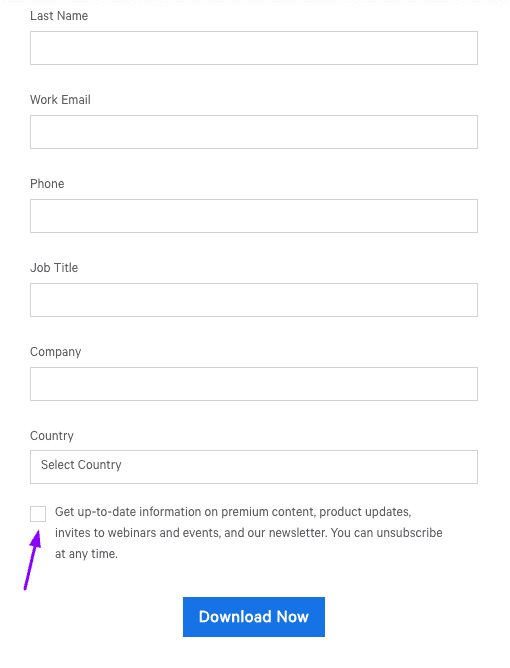 (Source: Sparkpost)
You will have to spend more effort on creating a lead magnet but it is just too powerful to ignore. Not only do you get an email but establish yourself as a professional in your niche, as well. You offer help, and expertise along with your product. There's a chance that these users will stay around for more valuable content from you.
That is why it is so important to share really valuable information there that can't be otherwise easily located. For example, you can share some secret tips on how to secure your accounts, learn a new language faster, or even become a better manager at work.
3. Optimize your sign-up forms
Customers want brands to work on personalization. Around 80% of customers will buy from companies that provide a personalized experience.
That is probably why businesses ask for all types of information while customers sign up for email newsletters.
In reality, customers will rarely be interested enough in your brand to fill in all questions on the form. They are likely to get scared or lose their patience seeing a form that is longer than three questions.
Consequently, we recommend using one line which is "Enter your email". The maximum is two because you can also ask for a name to address a person directly in newsletters.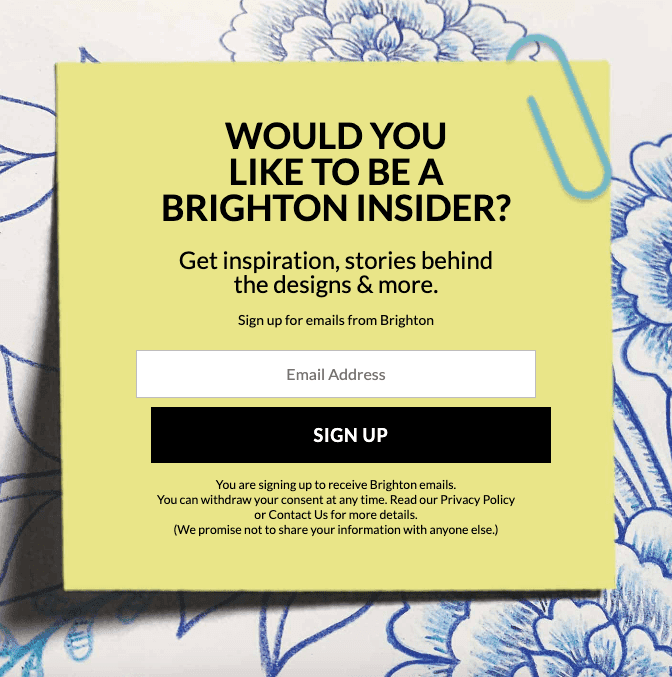 (Source: Pop-up form, Brighton)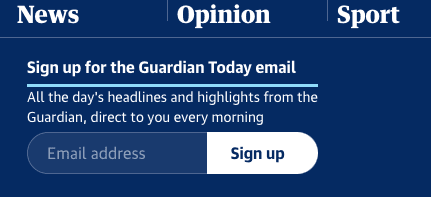 (Source: on-site sign-up form, Guardian Today)
If you want to provide a personalized experience, it is better to send a survey much later.
4. Market your mailing list
This road goes like this: you mention how big your mailing list is and then ask others to subscribe for your newsletters.
The main rule is to communicate the benefits that users get clearly. Some of such benefits are:
join the community of…;

learn about new products and sales launches first;

enjoy exclusive content about… for free;

take part in sales for newsletter subscribers only.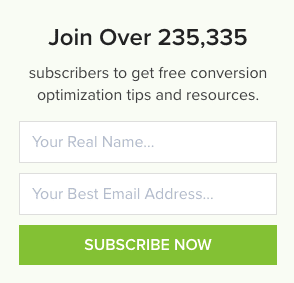 (Source: Optinmonster)
To communicate these benefits through social media platforms, pop-ups on the website, and on the landing pages.
5. Create an engaging quiz
Forbes has discovered that the popularity of interactive content has been drastically growing since 2017. So now is a great time to use such a powerful marketing tool to your best advantage.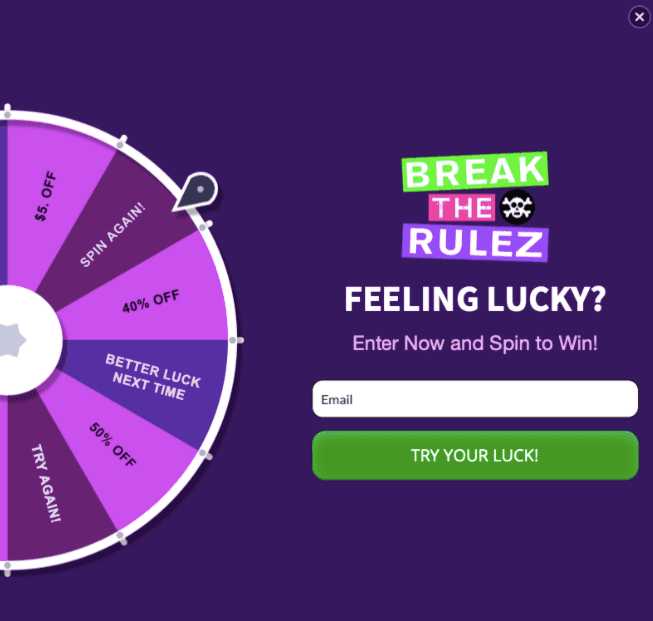 (Source: Privy)
There are many list growth tools that allow interactive content, and you can build a similar one like above with Privy.
Please be advised that if you use this method, you will have to ask users to give you their consent to send promo emails. Do it in the email verification email. Or add the checkbox to your form.
6. Add the "Subscribe" button on social media
Quite often, users just find your page on social media when looking for some information about your brand. Why not let them subscribe to your newsletters to be always in the know about your products' latest news and updates?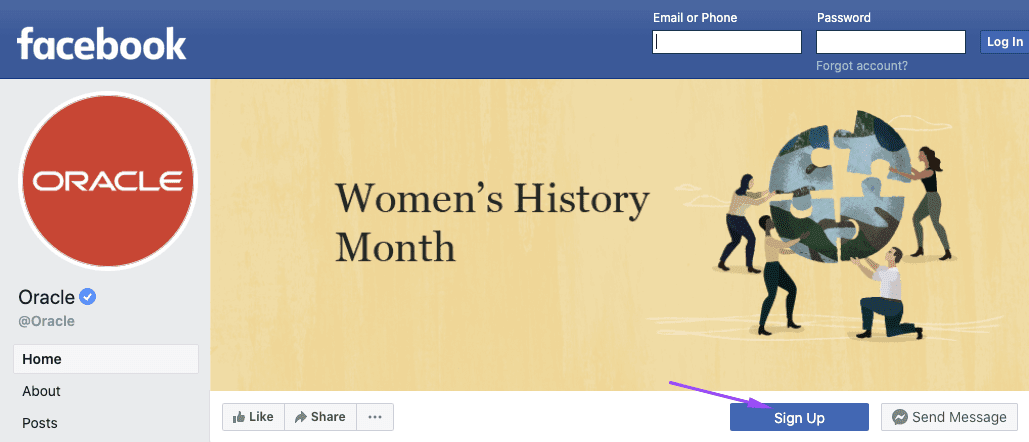 (Source: Oracle page on Facebook)
Be sure to send welcome emails to new subscribers. Say "Thank you" to them for joining you.
In these emails, you might want to notify users about the frequency of your newsletters. Be sure to stick to this frequency.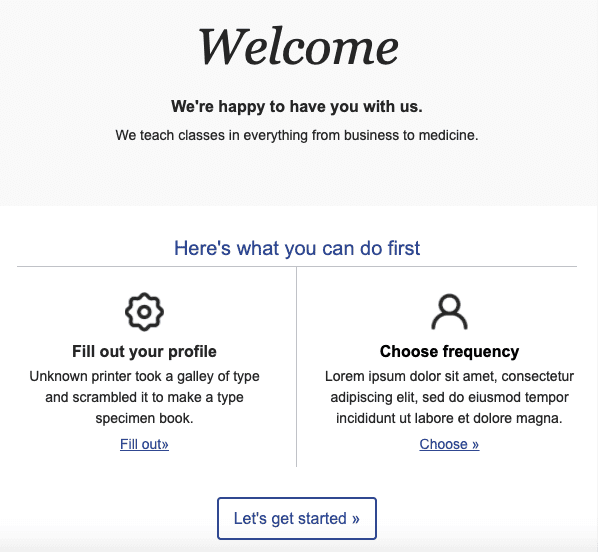 Save time on welcome emails production with our templates
7. Take part in events or organize them
There are many exhibitions, hackathons, lectures, workshops, job fairs, conferences, or other types of events. Companies usually send a couple of their representatives, together with brand merchandise. Visitors love to collect funny stickers, mugs, or pens and are ready to give their emails for the inexpensive goods.
It is so much easier to engage prospects in person and taking part in big events is a great way to introduce the product to the ones who would never discover your company otherwise. However, choose events wisely because a make-up booth is unlikely to gather a big crowd and collect emails.
You can also organize an event on your own or send a lecturer to bigger events. While giving a presentation, they can add the signup link at the end for the users to research the topic further.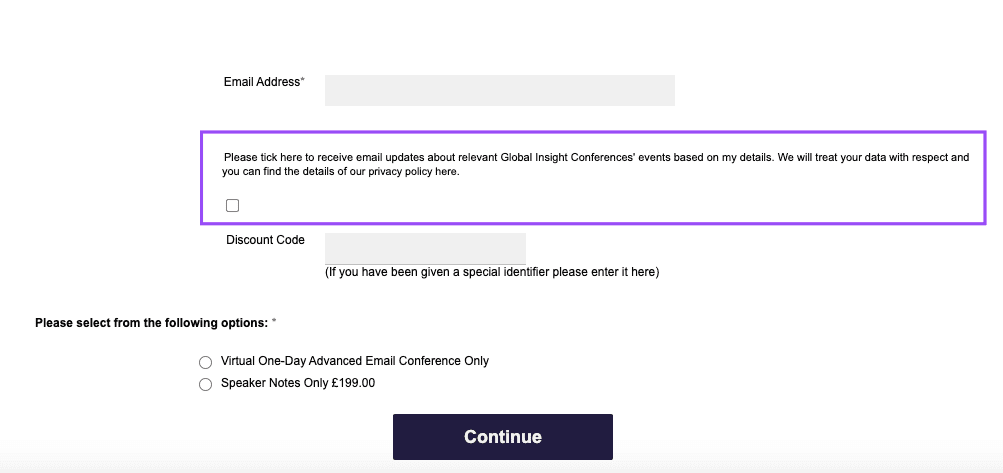 (Source: Advanced email conference)
Validate email list
Prior to uploading these contacts to your sender, be sure to validate them with any of the Validation services to eliminate incorrect or non-existing email addresses.
List of the most popular services:
For more information on the features and options these services provide, please refer to our "Email List Cleaning" blog post.
Final thoughts
Email collecting is beneficial in many ways: You can convince prospects who are still in doubt, retain customers, and maintain more meaningful relationships.
Let's summarize our tips on collecting email addresses:
Offer discounts.
Use lead magnets.
Optimize your sign-up forms.
Market your mailing list.
Create an engaging quiz.
Add the "Subscribe" button on social media.
Take part in events or organize them.
Yet, it requires some effort on your behalf. We have described the 7 most common ways that include options for both B2B and B2C, online, and offline communication.
However, it is important to remember that collecting emails is only a small part of the success. Brands should deliver interesting content to keep users engaged. Otherwise, all the effort will go in vain: people giving emails to unsubscribe from the newsletter in two days is the opposite of productive.
Thus, collect emails but do not forget to put effort into the interesting and well-designed newsletter.
Build registration confirmation, and welcome emails with Stripo templates in under 10 minutes
Was this article helpful?
Thanks for your feedback!