07 May 2020
20 Best Welcome Email Examples
Welcome emails show the highest open rate – 50%, according to HubSpot. And we are capable of making them show respectively high CTR and CTOR.
Welcome emails are crucial. They are the first emails that subscribers get from you. And they set the tone for your further relations.
Consequently, you need to work hard on welcome email templates to show your best and make a good impression on new customers.
Great welcome email examples
You'll see the best welcome emails that fulfill their important missions.
Example 1. Brighton
Mission this welcome email fulfills: Shows your gratitude and appreciation.
Why is it important? Certainly, we, as marketers, are going to spend some time on creating emails in the future, we will panic if we run out of ideas to impress our customers with newsletters and we will try to endear them to our brand. And the latter will only need to open and read emails from us.
But looking at this situation from another angle, you will see that customers reveal and share their personal data with you, and entrust you with providing them with some up-to-date information.
Please, express your deep respect and gratitude to new subscribers.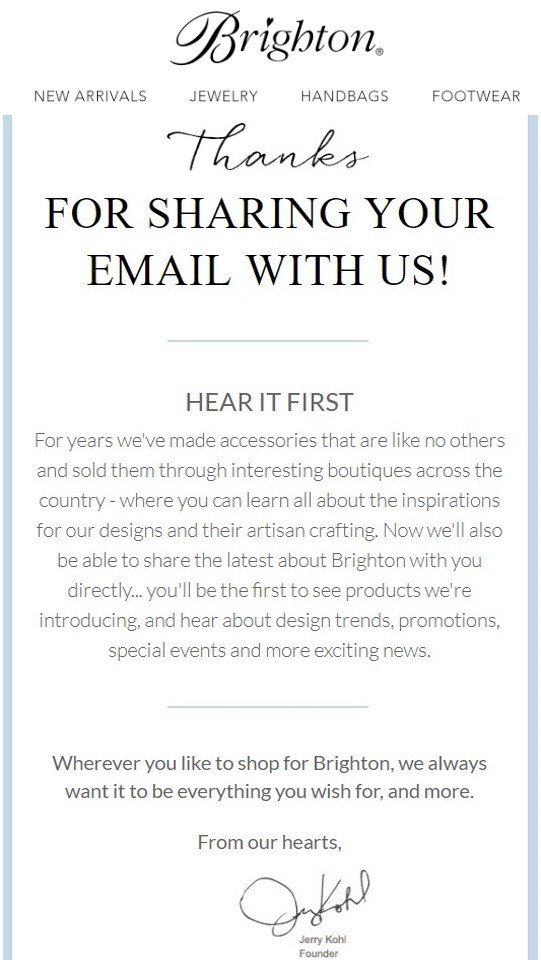 "Thanks for sharing your email with us" is pretty noticeable in this email.
Example 2. Chubbies
Mission this welcome email fulfills: Introduces brand in its real beauty.
Like we said above, welcome email sets the tone for your relations with customers. Be yourself, show the real you in your first email.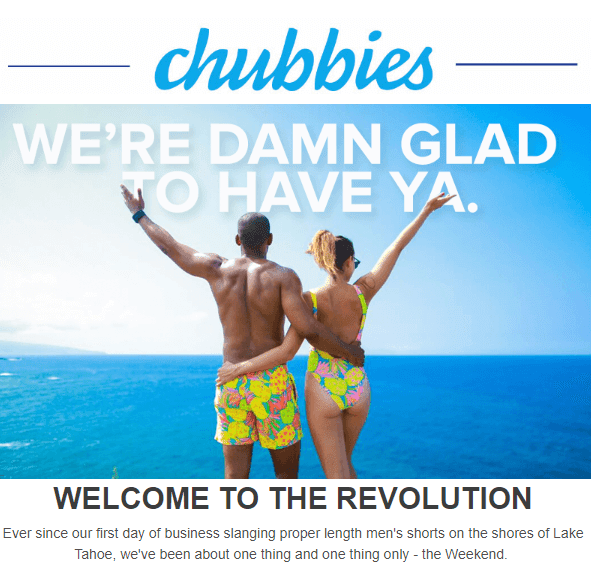 Besides, maybe your style is something your recipients are longing to see when opening your first email.
Example 3. Stripo
Mission this welcome email fulfills: Delivers actual/fresh/realtime data to your customers.
Sometimes it is vital to provide users with only fresh information on your brand.
This is why when building this email, we used the AMP-list component. It is similar to RSS feed but in an email :) This component updates email content the moment when the user open this email/upon a click.
You may use this template if you want to share your latest blog posts, the updated number of users who are registered with your website, or anything else. You will just need to customize this template according to your brand style. And ask your developers to create a JSON file/code element (click the link to see the example of JSON code we used for this template) and set the CORS policy on your website.
Example 4. Havenly
Mission this welcome email fulfills: Tells your brand story.
We get registered with your website or subscribed to your newsletters because we either heard about you from our friends, or because we came across your offline store and left you there our email address, or because we saw ads on the web. Yet, we may know nothing about your company. Reading your brand story and knowing you a little bit better let us feel closer, and gives credit to you.
A nice family story that blends with the brand one.
Example 5. Monica Vinader
Mission this welcome email fulfills: Introduces the company's CEO to customers.
There are many ideas for welcome email design: sharing your brand story, saying "thanks" to customers, etc. And Monica Vinader found one more perfect way to greet new subscribers — she added a photo of hers in the first email screen, then mentioned once again what kind of products they are selling, and, finally, she explained what makes her produce and create jewelry.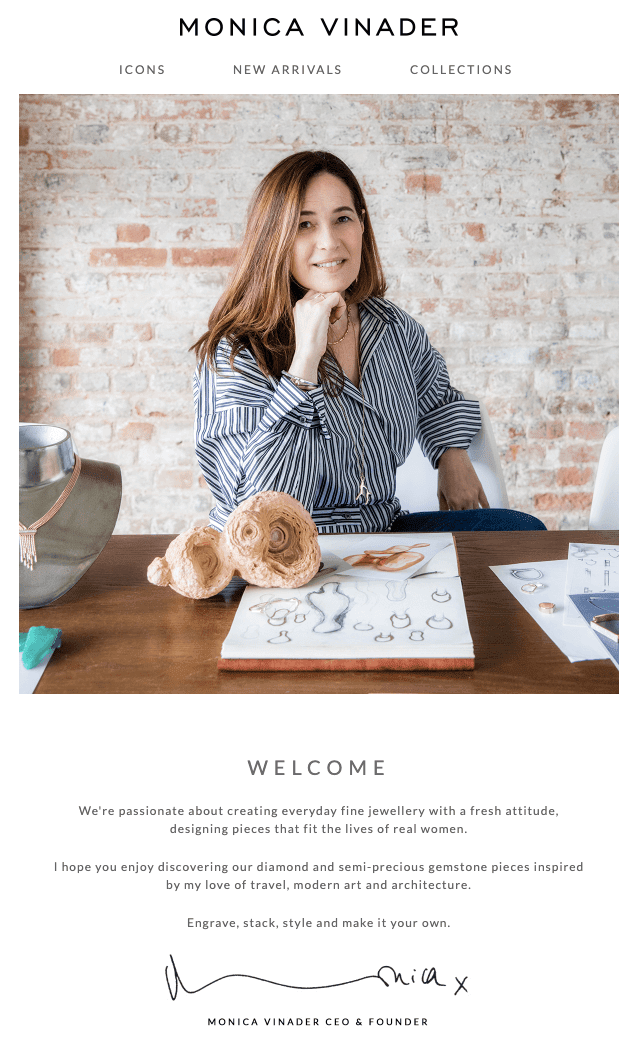 Why not use this method to welcome new customers and let them know they are in good hands?
Example 6. Hill City
Mission this welcome email fulfills: Introduces the company's team to customers.
If for some reason your CEO refuses to include their photo in emails, then add a photo of your entire team, as Hill City did on this welcome newsletter example.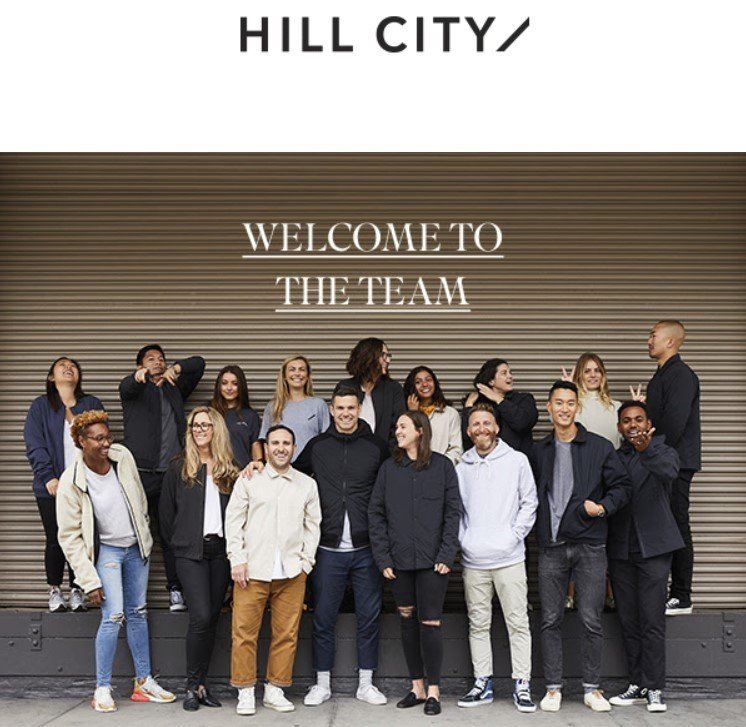 This will certainly let your subscribers feel they are a part of something, they are likely to feel closer to you and next time choose your brand among many others.
How to build a similar banner for your welcome email with Stripo:
drag the Banner basic block into your welcome email;
upload the photo of your team;
edit it if necessary by applying filters;
click the "Text" icon above your template;
highlight the text that you've placed over your team photo;
pick a banner font from our extensive collection of fonts.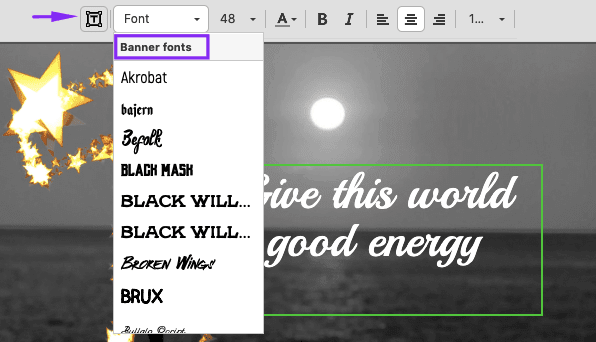 Example 7. Lamborghini
Mission this welcome email fulfills: Lets customers feel treated in a special way.
Apart from sending welcome emails on behalf of a CEO (or maybe, in your company the CEO will really do it personally), you may apply some personalization.
There are many levels of and many ways to implement it.
For example, most companies just ask your name.
While some companies, like Lamborghini, ask you for a first name, last name, and gender.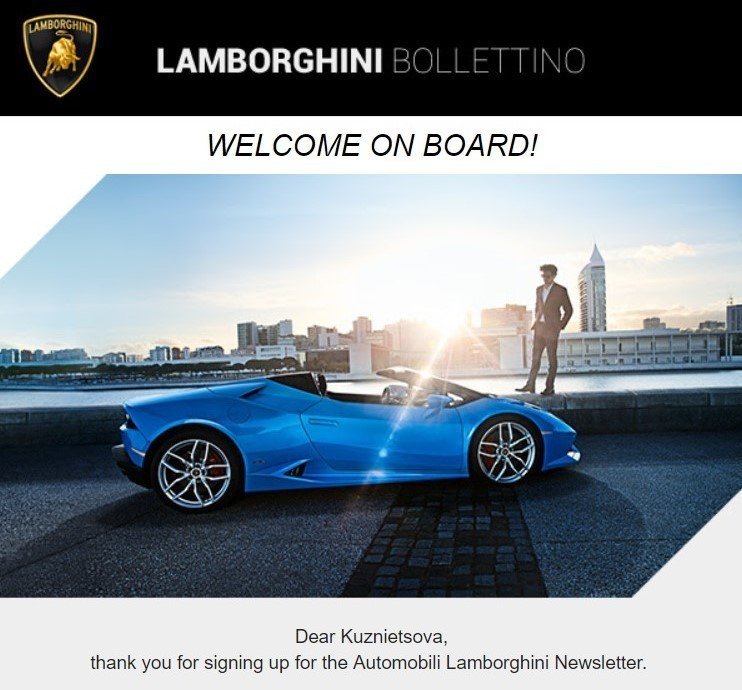 In my opinion, "Dear Kuznietsova" sounds great here.
However, it does depend on the company's style and the tone of communication.
To address recipients by names, you need to insert merge tags.
How to insert merge tags in emails with Stripo:
put a mouse pointer in a necessary part of your text;
in the upper right-hand corner, click the "Merge Tags" icon;
pick your ESP;
pick a necessary parameter.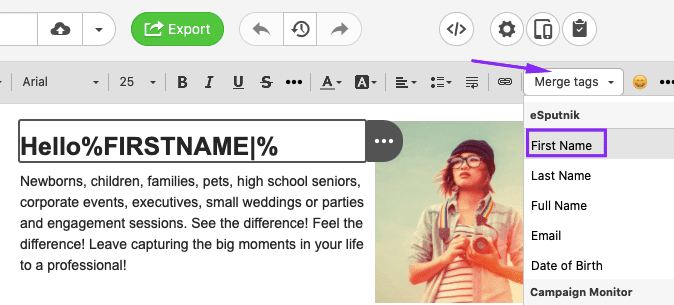 Important:
If your ESP is not on the list, you may set custom merge tags.
In the "What Makes Stripo an Email Building Platform" blogpost, we show how to set custom merge tags with Stripo (please see paragraph 36).
Example 8. M&M's
Mission this welcome email fulfills: Collects data and user's preferences.
To send emails that your readers will find relevant and useful, you need to find out their preferences, age, gender, geolocation, etc. Then personalize your offers.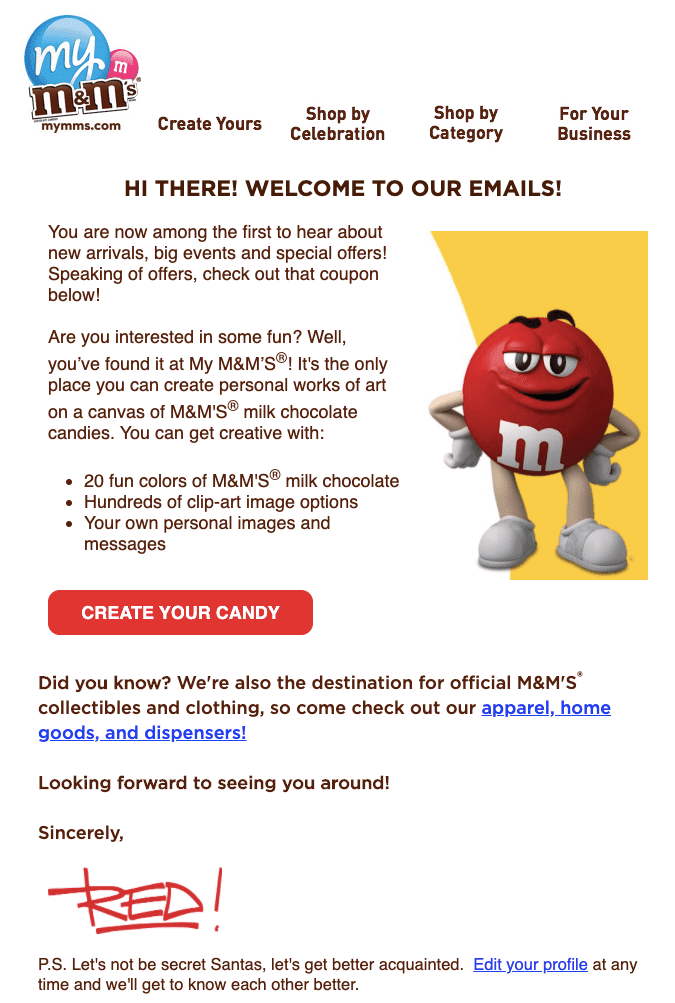 "Red" asks users to share some info on them in a nice manner. And does it in the first email.
Example 9. Omnisend
Mission this welcome email fulfills: Introduces unique features of a product to customers.
Now that your new subscribers know exactly what kind of company you are, what you produce/do, and what motivates you — it is the right time to help your customers finally start using your products. If required, include a detailed manual or a video tutorial.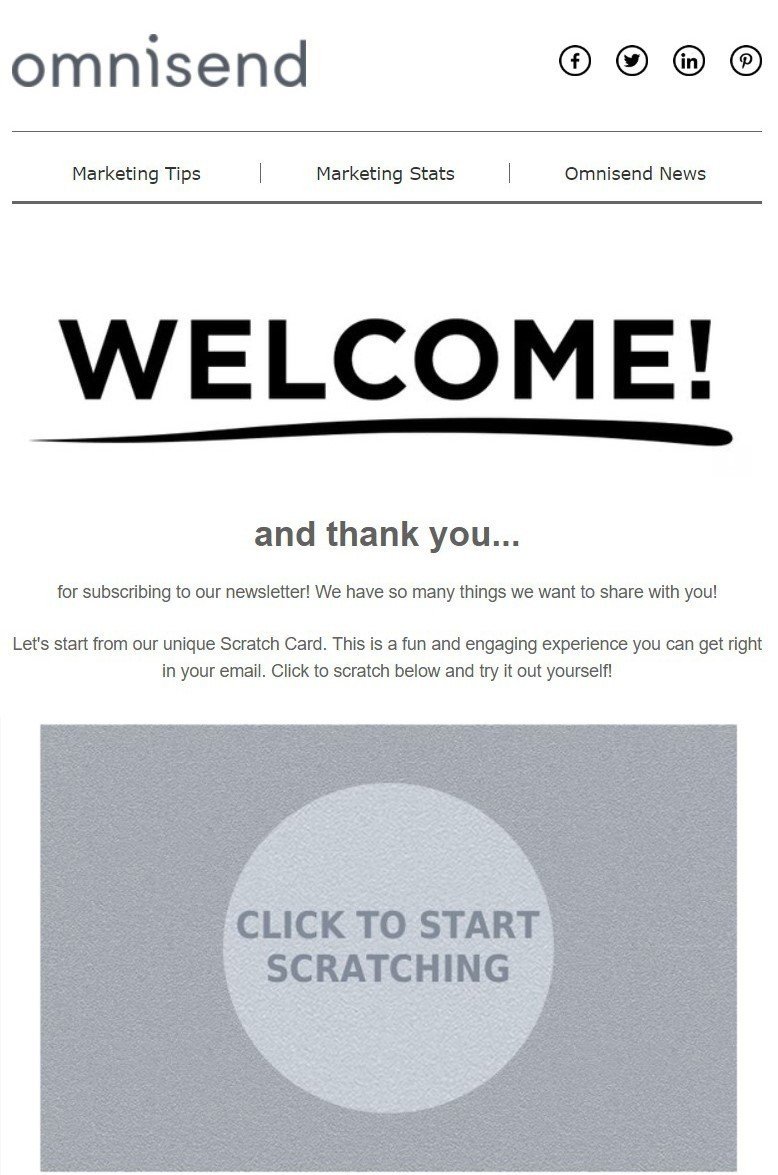 I tried it out and here's what I saw: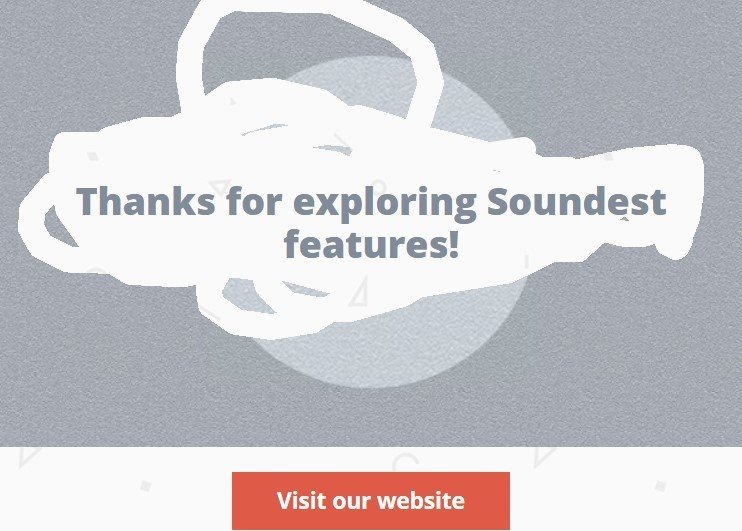 This way, Omnisend introduced their new feature – from now on you can embed some interactive elements into emails.
Indeed, if you have a few features to boast about — share just one of them in your good welcome emails. Save the rest for other emails.
Example 10. Gmail
Mission this welcome email fulfills: Provides customers with a product manual.
I love the way Gmail does it. Seems like we know everything about this email client. But we're not even close. And Gmail is aware of that. This is why after get registered with it, you find an email with a video that shows how to make the most of your new inbox.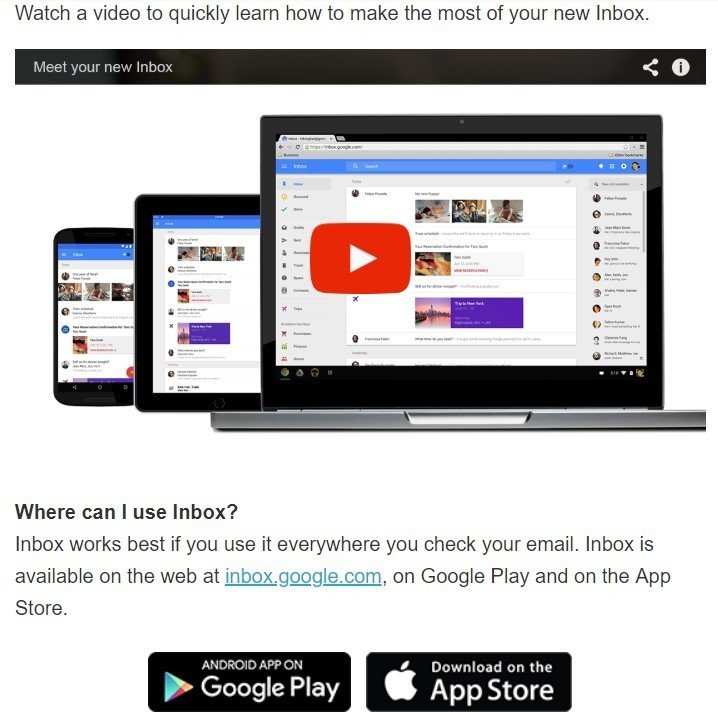 How to add videos in emails with Stripo:
drag the Video basic block into your welcome email template;
paste URL to your video. There's no need to paste alt and title for your video — we're on it;
toggle the "Custom thumbnail image" button if you want to add a custom preview image to your videos.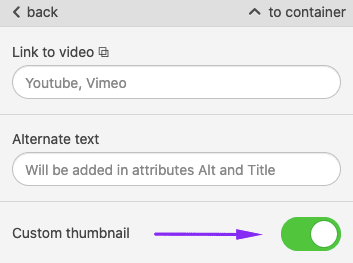 Example 11. Uber
Mission this welcome email fulfills: Serves as a reminder for new customers they did the right choice.
Let your customers know what benefits they are about to get. Remind them what they should expect from a collaboration with you. Make consumers feel confident about the choice they have just made.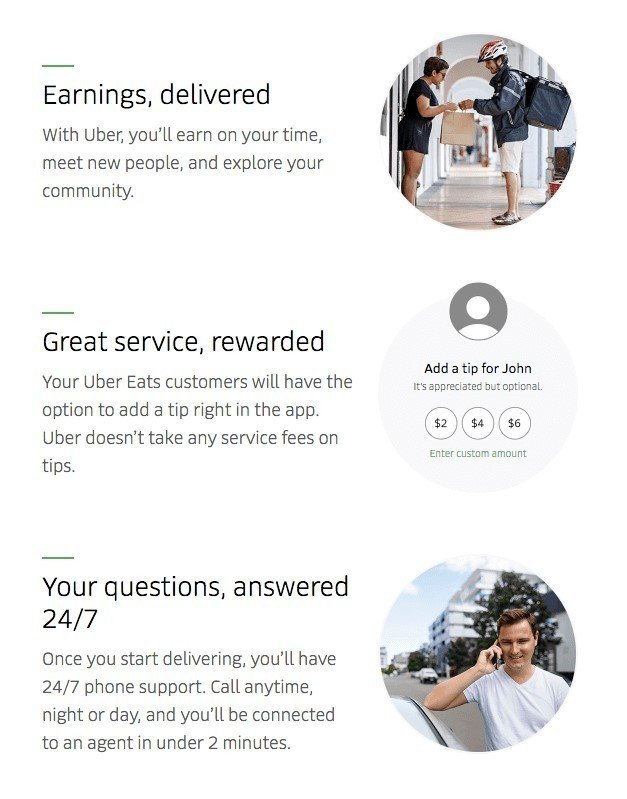 Despite the fact that great service is a must, there may be no need to mention it in welcome emails. Yet, when I see that in my inbox, I feel relief.
Another good thing about this welcome email example is that Uber applied images that complement every statement made by the company. They serve as proof.
Example 12. Magnolia
Mission this welcome email fulfills: Endears newcomers to your brand.
What can help us endear new subscribers to our brand? And how may we convince them we are worth trusting and shopping from? Indeed… A special coupon may help you out.
Typically, we notify you about it in the subscription form. Make sure to remember about it when sending welcome emails. Do not share the coupon in e-address confirmation ones.
But this trick might work for B2C companies better.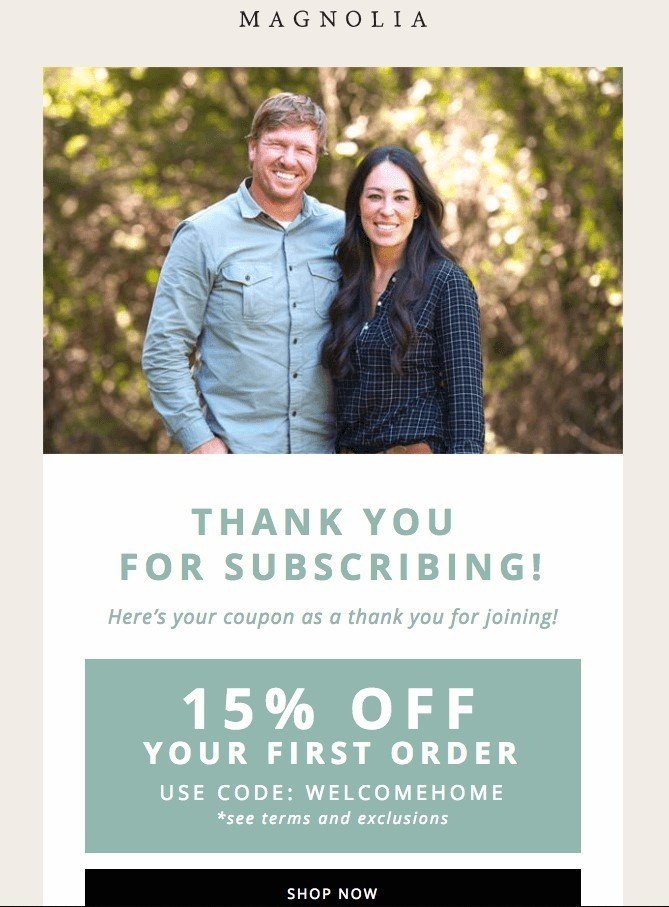 Important to note:
Be sure to add a noticeable and clear CTA button. And do not confuse newcomers with "this coupon works on orders made after the eclipse of the sun and available only to those who have observed it in Ohio two days ag". These people may get easily distracted and lost. Do not irritate customers with such offers.
Of course, I am exaggerating. But some "welcoming" coupons cover only black shirts or yellow slippers purchased on a particular day. Pretty frustrating.
Clear "15% off your first order" works fine. And customers will certainly love it!
Example 13. Charity Water
Mission this welcome email fulfills: Tells subscribers the brand story.
This is a great welcome email example as it introduces the brand story to newcomers. As long as Charity Water wants to draw our attention to a very serious problem, they are to appeal to our emotions, and video is the best tool to do it.
In this video, Charity Water shows the real tragedy many people face for the poor quality of water.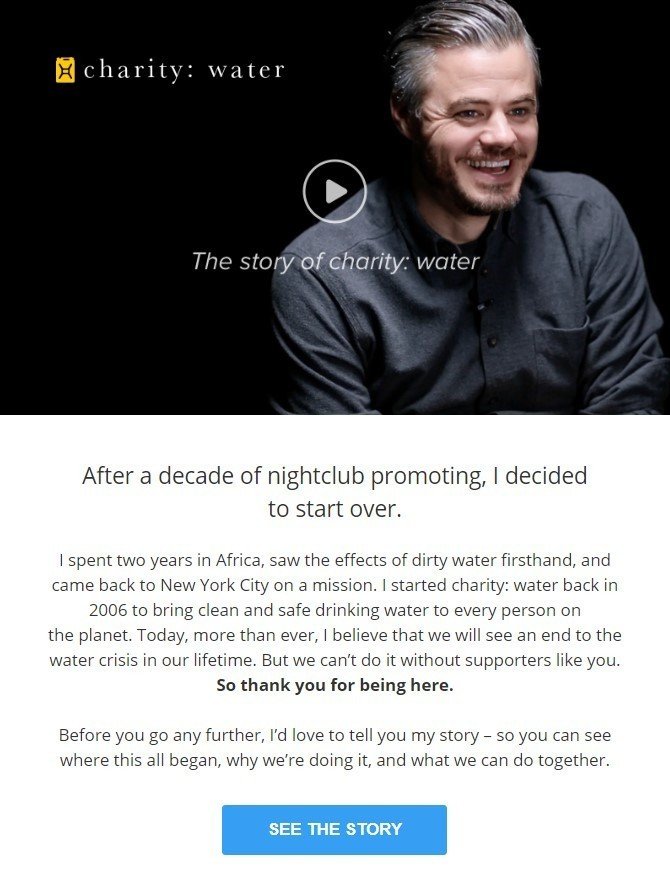 Also, the team explains to us how we all can help those people survive and finally get healthy.
Example 14. BBC
Mission this welcome email fulfills: Informs subscribers about newsletter content, and frequency.
Inform subscribers about the newsletter's frequency, quantity, and topic.
BBC is a perfect example of a perfect welcome email. Not only mentions it that newsletters will come Mondays, but also lets its subscribers control what to receive.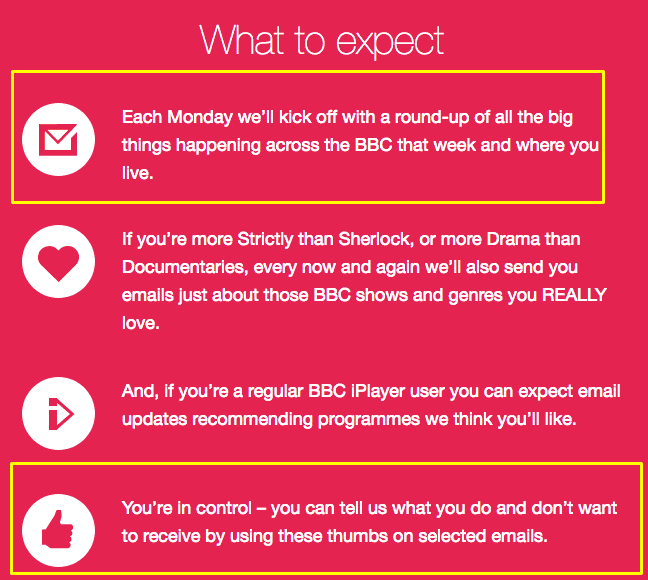 Even if you send out only promo emails, ask your customers to set the preferences. Boys are more interested in male clothes, so there is no need to bother them with kids' stuff.
Example 15. Stripo
Mission this welcome email fulfills: Shows your gratitude and invites subscribers to visit your website.
This welcome email is a perfect match for online stores and travel agencies, for the companies which do not need to explain to users how to use their products.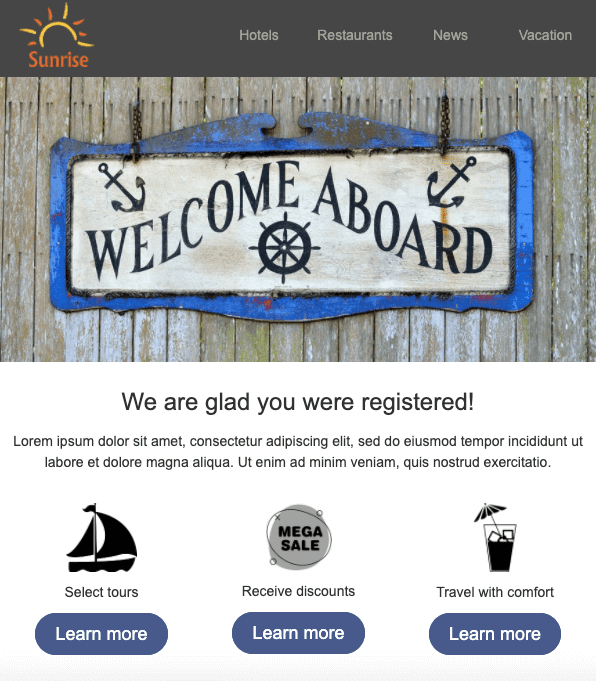 You will only need to slightly customize its content so that it fits your brand needs.
Example 16. Beardbrand
Mission this welcome email fulfills: Intrigues customers.
Do we all remember the "One Thousand and One Nights"? By intriguing, Scheherazade managed to survive. The situation with an open rate of our email newsletters is pretty similar. The more we engage the customers, the more chances they will anticipate our next emails.
Share some funny story, I mean just the beginning of it, or share the entire story and promise to tell another one soon. Or detect your subscriber's pain, and promise to "cure" it in your next emails.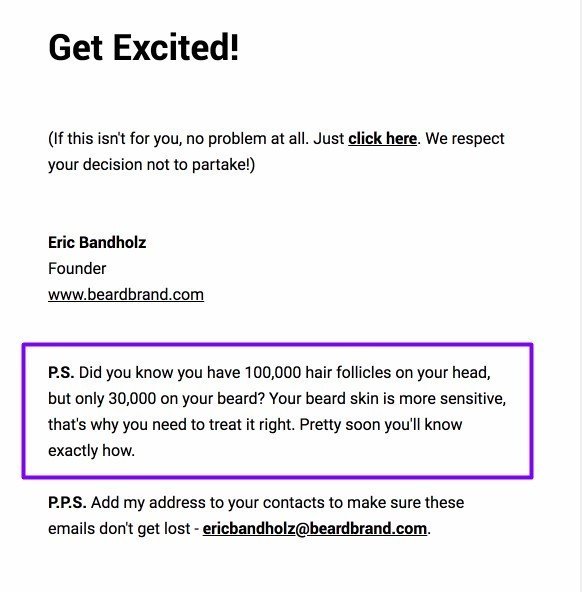 Example 17. 1stdibs
Mission this welcome email fulfills: Proves the customers you are worth dealing with.
You just met each other. No wonder at some stage, new clients are afraid of buying from you. Calm them down by sharing some feedback by opinion leaders.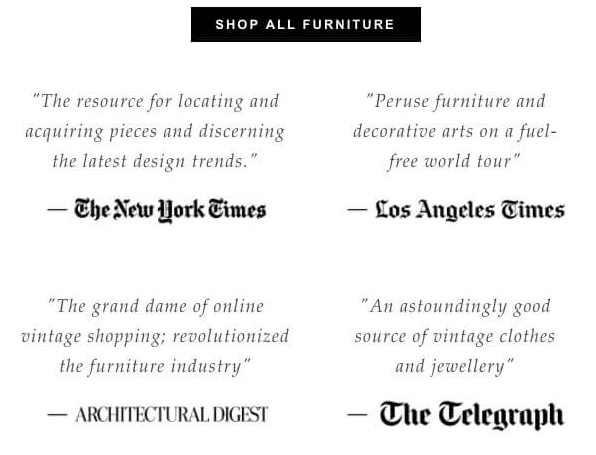 Are you not famous enough to boast with the New York Times and the Telegraph's feedbacks? No big deal. Some of your staunch customers might have left feedback on your Facebook page.
Also, you may boast about your achievements. Tell them how you nailed your competitors and won the "Customer Communication Tool Award" or something else.
Provide subscribers with truthful information.
Example 18. Prezzo
Mission this welcome email fulfills: Encourages customers to start using your products right away.
Not only may welcome emails greet the customers or provide with manual, but also persuade them to try your products or to visit you.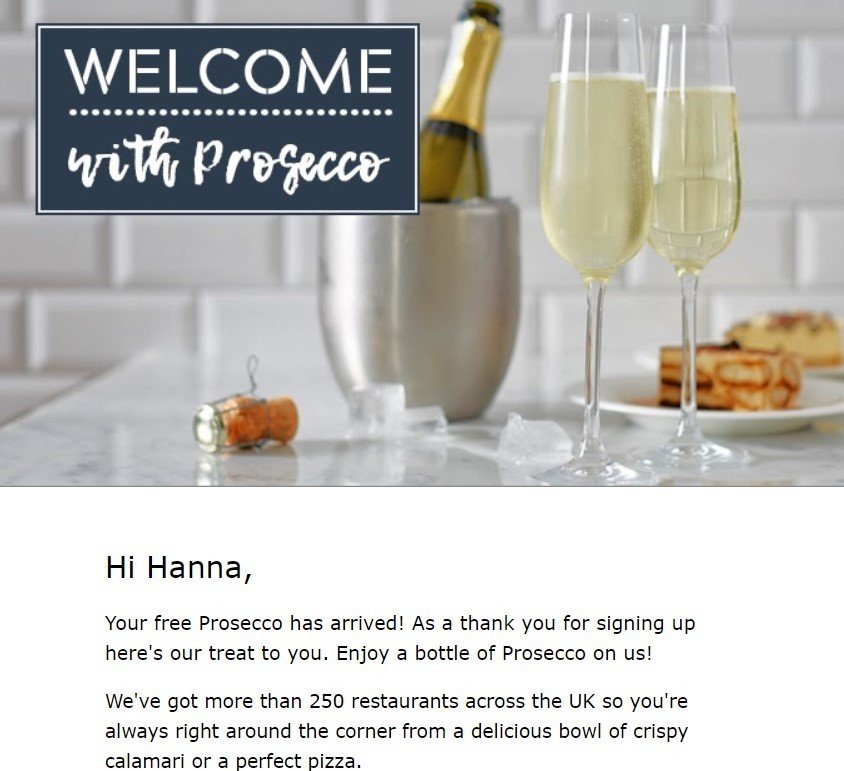 Who would refuse to get a glass of high-quality white wine? Certainly, recipients will not rush to your restaurant right away. But next time when thinking over a place to dine out, they are pretty likely to attend your restaurant.
Example 19. Ongage
Mission this welcome email fulfills: Shows clients how many world-known companies prefer their tool.
When famous brands trust you, it means you are reliable and maintain consistent service. Indeed, why not boast about it?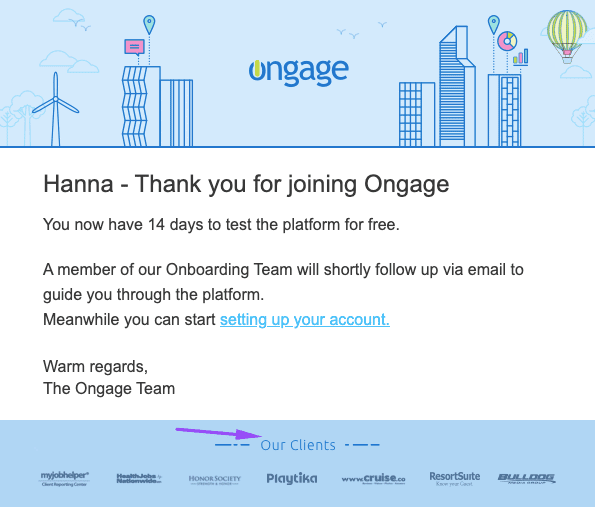 Ongage also informed me that a member of their Onboarding team would email me shortly and would offer his or her help. So if I have any questions regarding the tool, I would not have to worry and contact customer support on my own.
I loved this proactive approach.
Example 20. Brooklinen
Mission this welcome email fulfills: Shows clients how many world-known companies prefer their tool.
We've already discussed reviews by opinion leaders. But if loyal customers rate you, if they leave feedback on your site, please share it with new subscribers.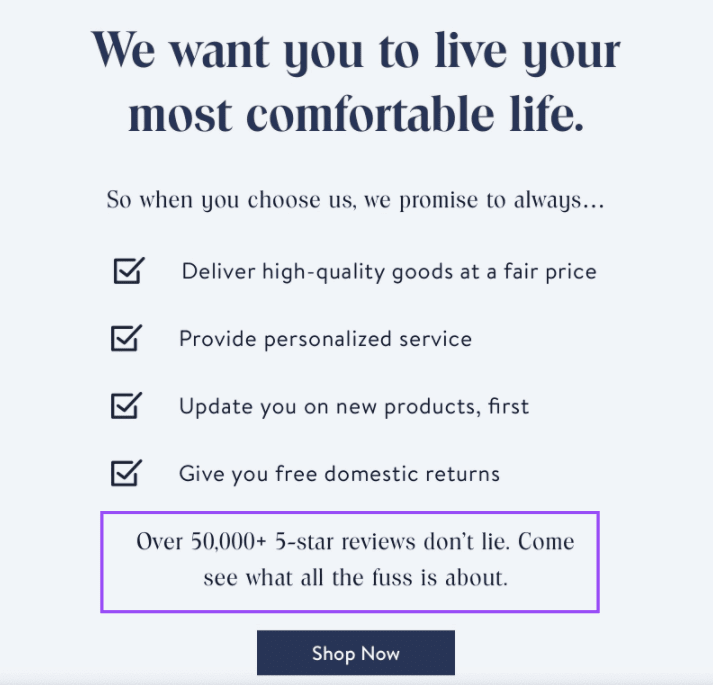 Studies show that social proof in emails increases revenue by 2.3%
Please find more ideas and examples of how to use Social Proof in emails on our blog.
Welcome email series
Yes, there should be a series of these emails.
There might be several emails in this series:
verification email where you ask users to confirm their email address;
follow-up email where you remind users to verify their email address if they have not done it yet;
welcome email per se;
second/third welcome email to better onboard your users.
1. Verification email
Due to the EU GDPR rules, due to the CANSPAM act, and in order to protect ourselves from sending unsolicited emails or from sending emails to a wrong e-addresses, we are supposed to stick to Double Opt-in.
In other words, firstly, newcomers have to confirm that they want to receive emails from us. After they do it, we should send our welcome email. Send these messages, like all event-triggered ones, without any delays. The very moment you received a confirmation from your customers you should send a "thank you for signing up" email – because they expect to see it in their inboxes within seconds.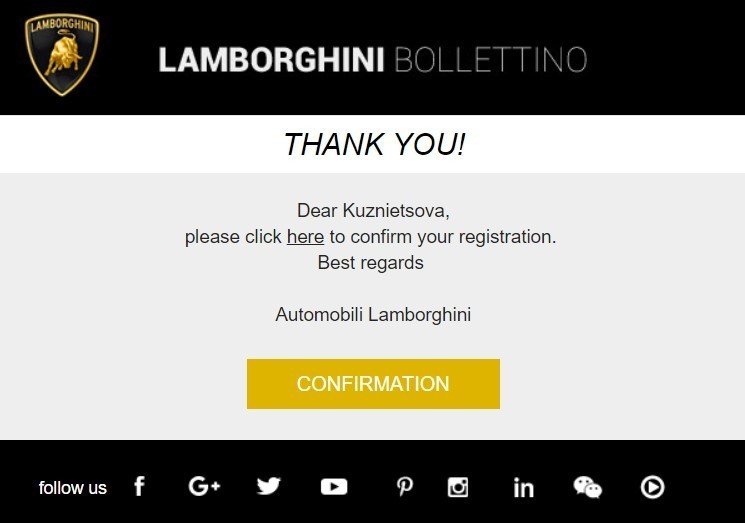 (Source: Newsletter email from Lamborghini)
Note: prepare a landing page to your take your subscribers to where you say they have been successfully subscribed.

2. Follow-up email
You send this email only if a newcomer has not confirmed his or her email address yet.
(Source: Email Competitors)
3. Welcome email per se
In this post, we've shared 20 examples of great welcome emails. We hope they'll get you inspired. Or you may start building your welcome emails by using our pre-built templates.
4. Second/third welcome email
This is optional.
However, these emails may help you better introduce your product to your users. Or here you may ask them for their personal info, like age, and gender.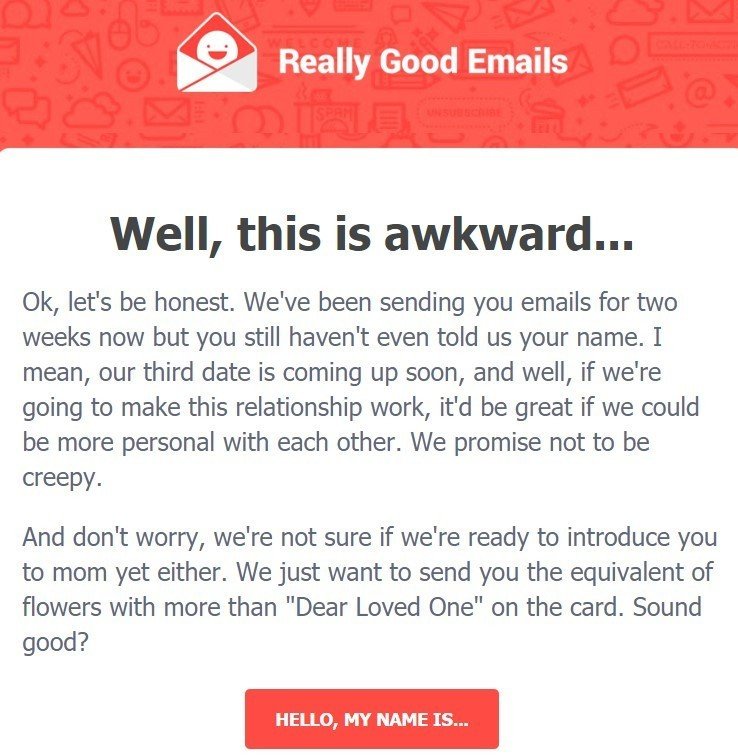 (Source: Newsletter email from Really Good Emails)
Welcome email best practices
We have shared the best welcome email examples that are perfectly structured. Yet, there are some tips, pretty worth talking about.
Subject lines
Of course, in subject lines, we specify that this is a welcome email. Make them clear and concise.
Welcome email subject examples
Welcome, Welcome, Welcome — Ann Handley - MarketingProfs.
Welcome to Hilton Honors — Hilton Honors.
HANNA, find your special welcome offer inside! — Hilton Honors.
You're in. Welcome to adidas. — adidas.
Welcome to Litmus! Here's how to get started — Litmus.
You're in! Welcome to Campaign Monitor. — Campaign Monitor.
Welcome to the SEMrush family! — SEMrush.
Welcome to the tribe! — Digital Summit Chicago.
Tell your closet we said YOU'RE WELCOME. — Victoria's Secret.
Just another welcome email — Jen from Unbounce.
The best welcome emails subject lines are simple, concise, reflect the goal of the email, and somewhat standout among other welcome emails.
CTA button
75% of prospects who open welcome emails are eager to shop from you unless they do not see a CTA button. You must have noticed that the CTA button's design on all the welcome newsletter examples we provided here was notable, yet simple with a very clear copy.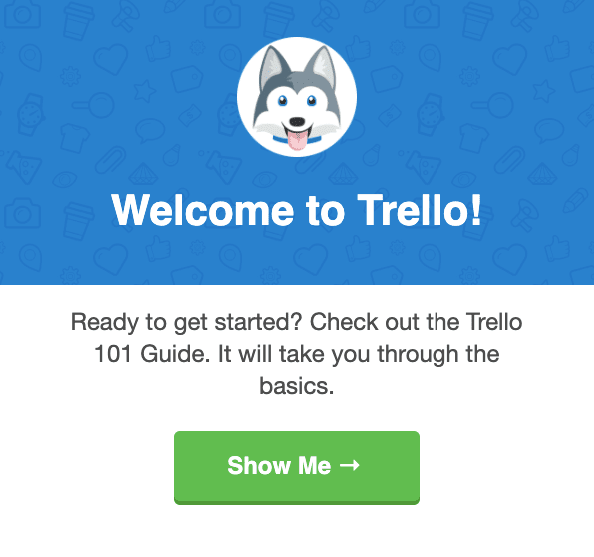 (Source: Newsletter email from Trello)
Please, read more about CTA buttons in our blog post.
Signature
We have seen several examples where CEOs shared their stories. But what if you, as a marketer, are in charge of communication with clients, and you are about to run all marketing campaigns? Then you should introduce yourself to subscribers. Mention your name, position, and include a photo of yours. We all love to know we talk to real people via emails.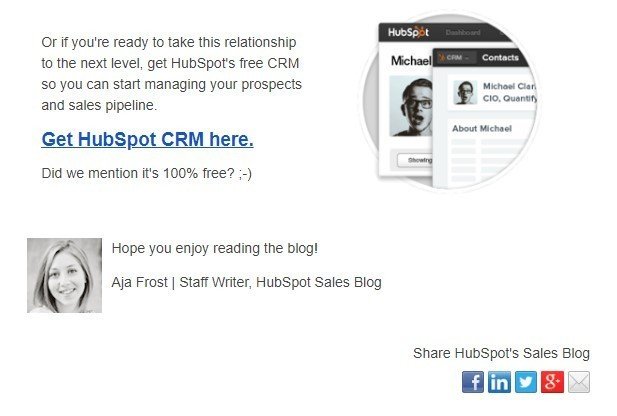 (Source: Newsletter email from HubSpot)
For more ideas on how to build professional yet friendly email signatures please refer to our "10 Best Email Signature Design Examples" blog post.
Important:
You do not need to design an email signature for your emails every time when starting a new campaign. Stripo allows:
building it just once;
then saving to your personal Modules storage;

finally, reusing it across all future campaigns.
Social networks
For new customers, it may be also interesting to follow you on social networks. Don't force people to search for your brand on Twitter or Facebook. Provide social networks' icons at the end of the email.
What benefits do you get? High brand awareness improves the chances new subscribers will prefer you when shopping online.

Please watch our video to find out how to add social media networks, design their icons, and add respective links in your welcome emails with just 1 click, please.
Optimize your emails for mobile devices
We all know that over 50% of emails today get opened on mobile devices, right? Thus, we need to optimize our welcome emails, like any other email, for mobile devices.
Of course, all the templates from our collection are mobile-friendly by default. But you can also set button width, and font size for the mobile version of your welcome emails so that they are fully legible across all devices.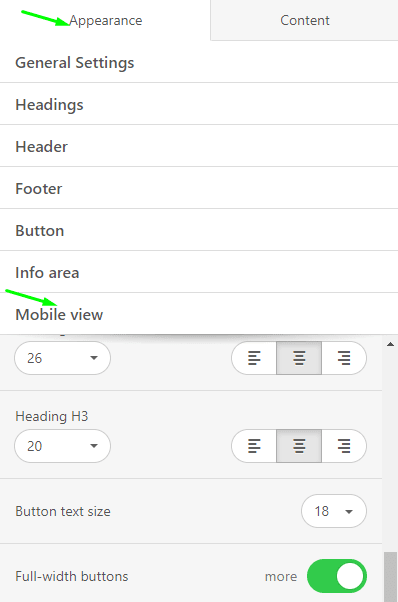 Final thoughts
There is no superfluous, useless element in a welcome email. Every single detail matters.
Welcome email should go in a series and be always preceded by a verification email.
Double opt-in required.
Subject line should reflect the type of your email.
Emails should be optimized for mobile devices.
Welcome emails show the highest OR. To help you impress your customers with a good, informative email we've shared a bunch of welcome email design inspiration ideas.
Get inspired by the examples above, use our welcome email templates, stick to welcome email best practices when creating a new proper email and boost your business to the next level!