15 May 2020
12 Best Email Signature Design Examples
Good email signatures help us build our business, and make a good impression on clients.
Since this is the last element people see in emails, we should make our personal signatures creative and memorable.
Let us survey the best email signature examples and their appropriate use in emails and newsletter templates for emails.
It should be mentioned that all types of businesses require professional email signatures with detailed contact information.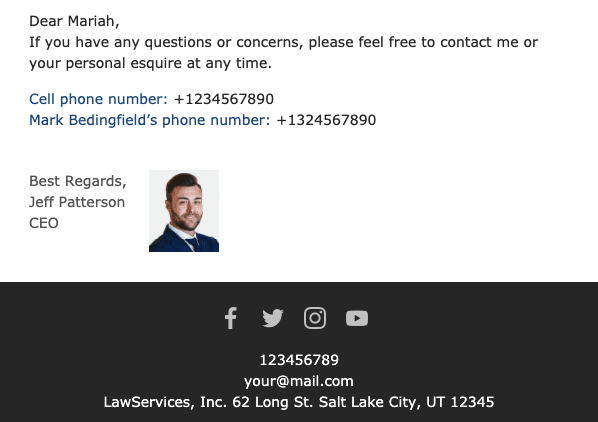 Designers, however, may use creative and unusual ones.
Other professionals also need signatures in their emails.
Best email signature designs for business emails
When we say business here, we mean banking, financial consulting, and legal services. Definitely, these messages should not be bright, funny, and are not supposed to contain any jokes. And heaven forbid to use a photo of you in sunglasses, lying in the sun.
Yes, I have seen such emails — my personal financial consultant at a favorite bank of mine inserted an image where he was wearing shorts, sunglasses, and had an ice-cream in his hands. That was kind of funny but made me doubt he could really help when I need it.
1. Legal services
Let us start with these serious business emails.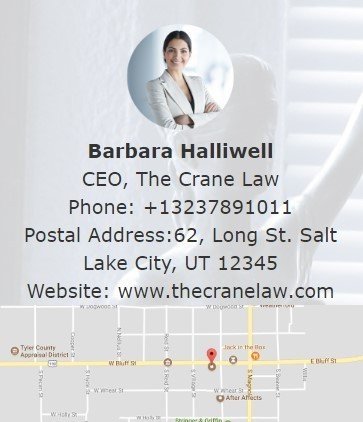 (Source: Email signature built with Stripo)
What you could learn from this email signature design:
A photo of a trustworthy cheerful woman.
It was said long ago that cheerful, smiling people evoke trust. Even the justices of the US Supreme Court, including its head John Roberts, are smiling on their profile images.
This signature includes a web address, phone number, postal address, and — my favorite part — a map. This is very convenient as most meetings and negotiations with lawyers are held in person, not via the internet.
I really loved the image of Femida applied as a background here.
2. Consulting and Real Estate
It seems like this is a very serious type of business, and there is no room for creativity. But this is not true. Spice up your emails with some colors.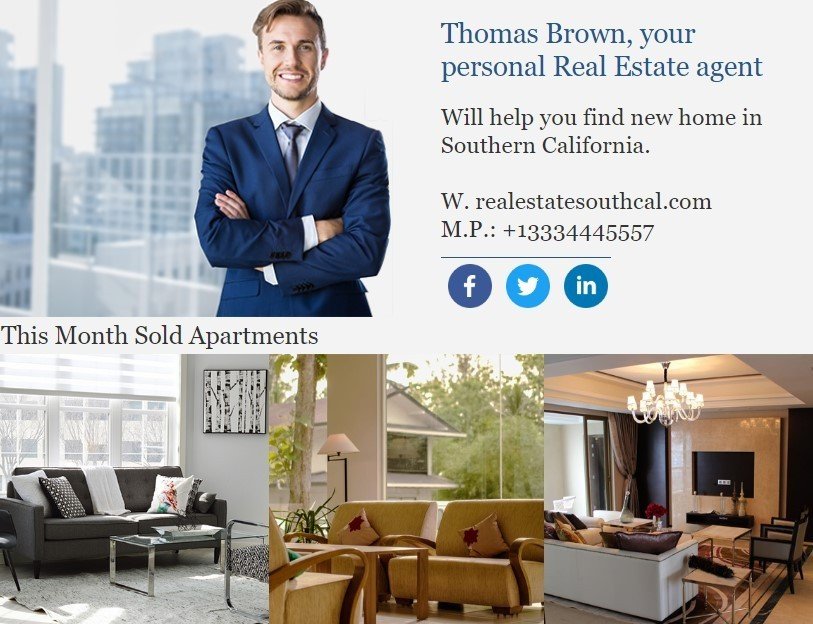 (Source: Email signature built with Stripo)
What you could learn from this email signature design:
A background image that actually mirrors the type of business. Also, you may add a number of photos of the recently-sold apartments, or the ones that are currently available.
And of course, social networks' icons that take us to Thomas' Facebook and LinkedIn Accounts…
Easy way of adding social media section with Stripo:
Did you know that you do not need to work on the design and content of your social networks every time when composing a new email?
You configure them just once in your Stripo profile, and all the data is stored in your Stripo account. Next time when you decide to add your signature into a new email, you just pull the Social block into your template, and voila your signature already contains all the necessary social icons and respective links.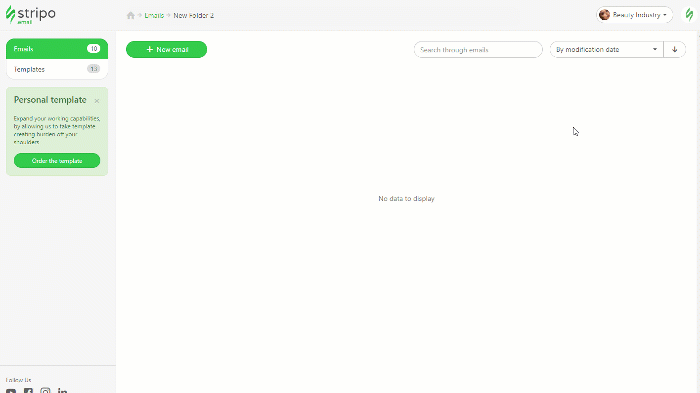 Just like that.
3. ESPs (email marketing automation)
When you are announcing serious changes that you are going to make to your business which will affect your business' customers, it's always best when the CEO of your company does it. Such emails look way more professional and are taken by recipients better.

(Source: Email from Iterable)
What you could learn from this email signature design:
The CEO of Iterable greets customers on his own. And also offers them to schedule a demo where he is going to present new features of his ESP.
Best email signature designs for fashion and beauty industries
When it comes to fashion and beauty, we expect to dive into the world of creativity and non-traditional approaches to everything they do and produce.
4. Dietology
Even for medicine, it is possible to make signatures beautiful. Especially, when you are a nutritionist.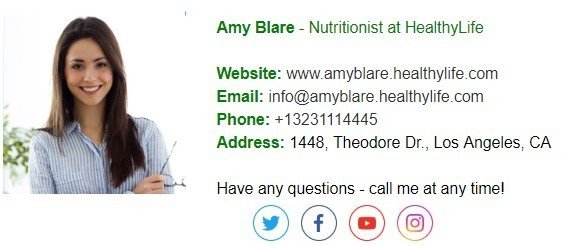 (Source: Email signature built with Stripo)
What you could learn from this email signature design:
A perfect color combination.
Green plants behind the lady in the picture and green font are associated with new life and health.
5. Cosmetic industry
From those who work in the cosmetic or beauty industry, we expect to see bright, colorful, and unusual email newsletters, email signatures, and, of course, professional cosmetics and service.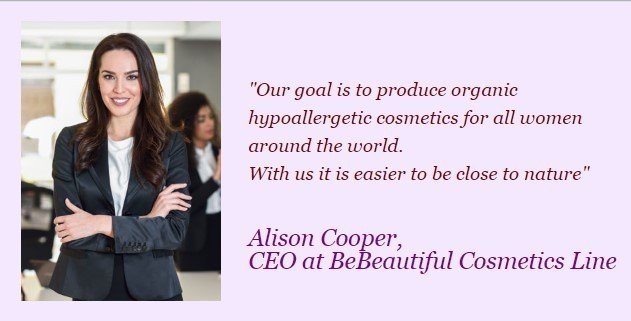 (Source: Email signature built with Stripo)
What you could learn from this email signature design:
Pale, violet colors, italic typography, and a sophisticated woman are associated with femininity. This is what a woman needs.
Best email signature designs for the food industry
Even though in this block we are about to share only one good email signature, we are sure that you can implement and enrich these types of messages with your bold ideas.
6. Restaurant business
Who typically sends out emails to customers? Right, customer support. And marketers send out only promo newsletters and of course, they also create event-triggered emails.
But as a true gourmet, you may wish to finally hear from the Chef or say "thank you" to him or her, unless you don't like the food.
Most people have their fav restaurants and cafes, so it would be a great idea to let the Chef personally contact the customers. Either let him/her reach out to the most loyal visitors or let him personally inform the people about new meals.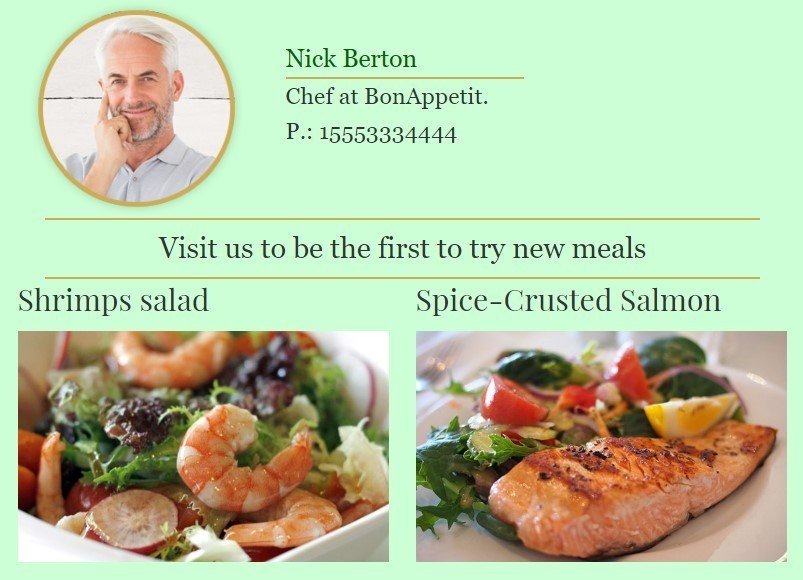 (Source: Email signature built with Stripo)
What you could learn from this email signature design:
Light green soothing color, photos of the new meals they serve, and an invitation from the Chef. But what I loved most about this signature is the photo of him and his cell phone number. To my mind, this is the pattern of the best email signature design.
Definitely, it should be his "corporate" cell phone number. Even the best visitors are not supposed to disturb the Chef whenever they want to.
Easy way of building reusable signatures with Stripo:
Previously we told you that you do not need to work on the design of your social media icons. But did you know that with Stripo you do not even need to work on your modern email signature design? You just save one to the Modules storage in your personal account with Stripo. Next time, when using it, you just pull it in your template — that's it. Your email's ready to rock.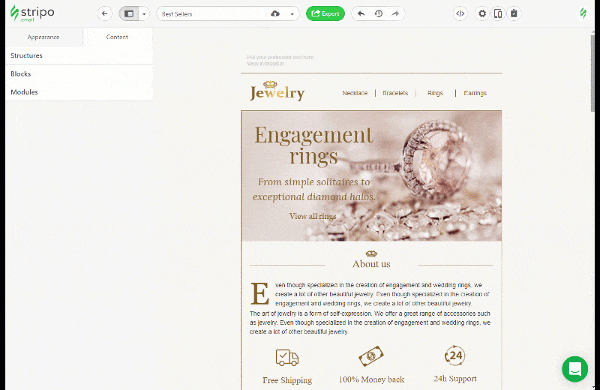 Of course, you can edit your signature as necessary.
Best email signature designs for news media
Today, even mass media try to reach out to the readers via marketing newsletters.
7. Mass media
Especially, online magazines.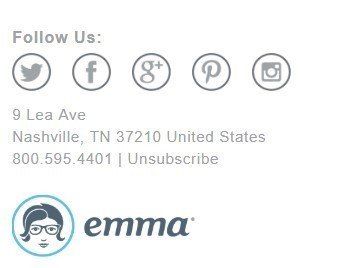 (Source: Email from Emma)
What you could learn from this email signature design:
With this pale, almost colorless footer, the author wanted to emphasize the importance of the given information, but not her personality.
And the "photo" also added some spice to the email.
8. Digests
We've entered the era of people, not brands. Recipients always want to know who curated this email newsletter. They want to know who is that person they agree or disagree with on certain things.
Let them see this person. Let them even reach out to this person.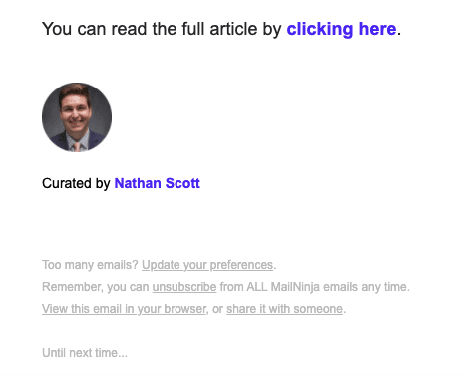 (Source: Email from MailNinja)
What you could learn from this email signature design:
Not only did MailNinja help us meet the author of the email, but it even let us email this person by just clicking on the person's name in the email.
What else puts this example on the list of the best email signatures examples? The "Until next time" phrase. I loved it. It made the email less formal, more friendly.
9. Education newsletters
Many people are thirsty for knowledge. But now due to being extremely busy, we lack time to read entire books. And that is why we need to find proper education courses with relevant information. And Hubspot is one of them.
I wait for their news with anticipation, as I know I am about to learn something new.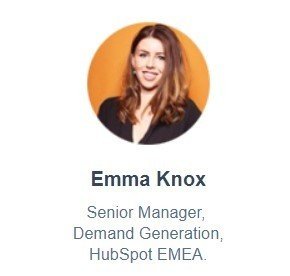 (Source: Email from HubSpot)
What you could learn from this email signature design:
Once again, this is the photo of the manager.
When I know I receive some information from a professional, I am unlikely to question it. This is why I love the fact Emma mentioned her position under the image in the signature.
10. Blog email digest
And here I am about to talk about Hubspot again. As they are skilled and professional at email digests.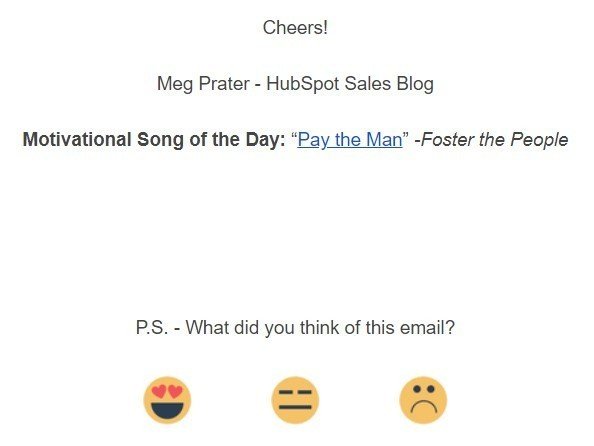 (Source: Email from HubSpot)
What you could learn from this email signature design:
Yes, it does not contain any photos. But their kind "Cheers!" makes me smile.
In the signature, they mentioned that I was reading their "Sales Blog", I know who is the manager, and I wanna thank them for the "Motivational Song". This is pretty unusual for an official email signature. But I guess, this is what helps them stand out.
Best email signature designs for the Hotel business industry
This is the last type of business we are going to discuss now.
11. Hotel business — a standard signature
The standard hotel signature contains a phone number, postal address and is supposed to contain a map. As many people do not know your town well. By adding the map to the email footer, you make your guests a huge favor.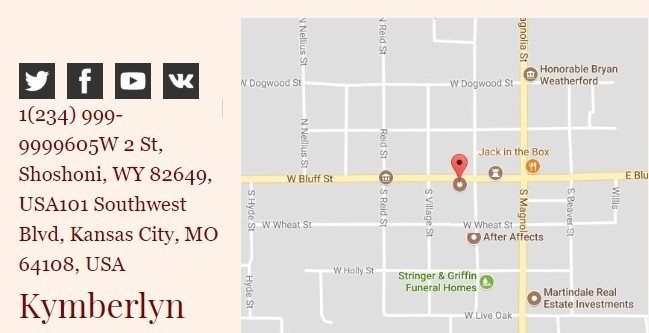 (Source: Email signature built with Stripo)
What you could learn from this email signature design:
The map and zip code, and the hotel name. Your guests may take a screenshot of this useful information. They will definitely need it in case they lose internet connection.
Easy way of adding a map to emails with Stripo:
Did we ever show you how to add maps to your emails? No? Our bad... Then here it is:
you pull an Image basic block;
then upload a screenshot of a map with your location;
add a link to this image — the link that will take recipients to Google Map so that they can build direction from their current location to their destination —your hotel;
be sure to enter Alt text. In case images do not load in your user's inbox (some people just block them), users will still get a clue that they need to click a link to enter Google Map.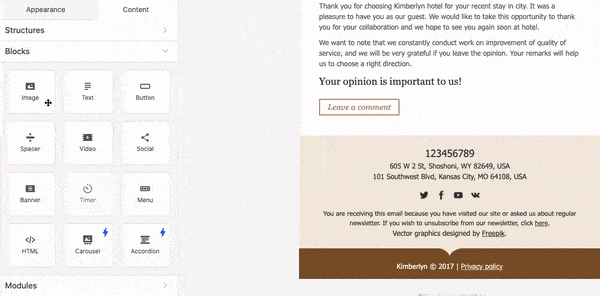 12. Hotel business — a personal signature
Event-triggered emails are all similar, with only relevant yet a little bit boring information.
But when it comes to holidays, you create personalized messages.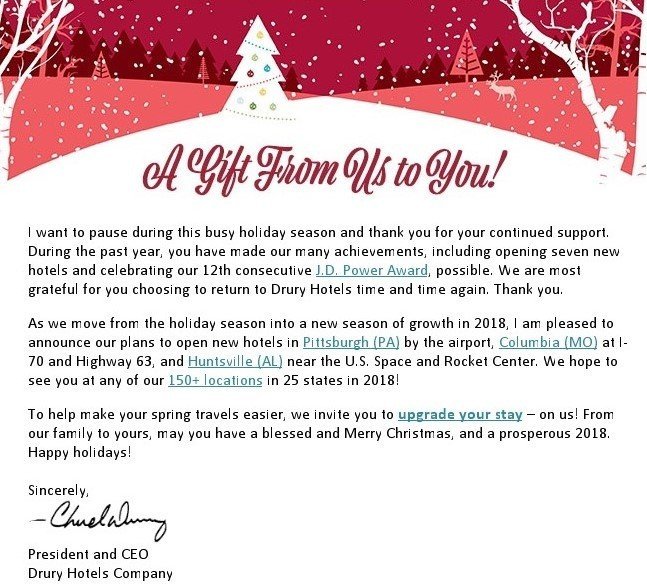 (Source: Email from Drury Hotels Company)
What you could learn from this email signature design:
The CEO's personal e-signature.
By providing such emails in your newsletters, you build closer relations with the guests and make them feel special.
Email signature in Gmail
Did you really think that all signatures in typical emails could be dull and boring like this one?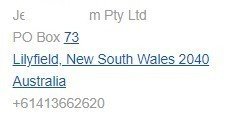 And beautiful creative email signatures are meant only for newsletters?
Then I have good news for you.
You can create any email signature with Stripo, save it, and upload to your Gmail account.
How to install your designed signature into Gmail:
go to settings;
then click the "setting" again;
at the page bottom you will see "Signature";
insert image. Yes, you may insert it as an image only;

choose the "small" size;
done.
I tested my signature: sent out messages to different email clients and opened them on various desktop and mobile devices. It worked!
Now your email signatures will be creative and beautiful!
Please be advised: If you insert your designed e-signature as a single image, it will contain only one link. If you want your social network icons from your signature to take your customers to proper social media profiles, you will need to insert your photo, then the icons separately, and then add links, as shown in our "How to Add Social Media Icons to Your Email Signature" blog post.
You may also build signatures for your personal or personal correspondence with an external email signature designer.
Professional email signature design tips
Looking at all the signatures above, we can make a conclusion that there are no strict rules regarding email signature design. But here are some very important rules to follow:
1. Mobile-friendly design
Awesome email signature designs start with optimizing entire emails and signatures per se for mobile devices as most people now check their emails online.
You can make fonts larger on mobiles, buttons wider on mobiles.
Easy way of optimizing emails for mobiles with Stripo: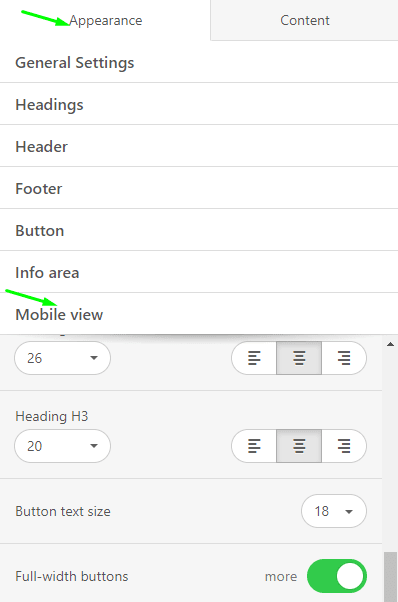 2. Length of the signature
Make your signature 3-6 lines long. Not bigger.
3. The best font for your signature
Of course, you should apply only web-safe ones. Do not use bold typography. Use thin or regular ones. Because using the bold typography makes your signature look longer.
4. Stay on-brand
It is recommended to apply on-brand colors, of course, if you have them.
Our new option Brand Guidelines will help you find colors, find fonts, indents, and other design elements that totally comply with your brand. Please find more information in our blog post.
5. Photos to use
Always use only high-quality photos. And, certainly, of cheerful happy people, even if lawyers.
6. Style of the signature
It depends on the business you run. Financial consultants are not supposed to use bunnies in their signatures even as a background.
When an artist uses a simple, dull, plain signature, you may question his professional skills.
7. Email address: to add or not to add
There is no need to include an email address in the signature, as the customers may find it in the information about the sender.
Note: when sending out newsletters from a "no-reply", it is vitally important to include your email address into the signature/footer so that the subscribers know how to reach you out when needed.
You may also do it like Porsche does, mentioning the "reply-to" address: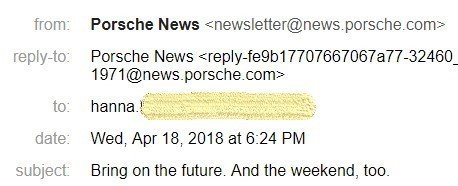 (Source: Email from Porsche News)
Final thoughts
An email signature is not optional, it is a mandatory element for every email we send out.
Got inspired by all these best email signature examples? Choose any of our prepared templates, edit one sticking to all the above tips, and applying any of the email signature best practices, then the email signature designing will be quite easy, and really effective.
Note:
Almost all the email signature designs we provided here were built with Stripo editor.
I sincerely wish you the best of luck!