Frequently asked questions
How to create an HTML email template in AWeber?
We provide our users with 580+ AWeber email templates to enable them to design attention-grabbing and professional messages with no HTML skills.
You won't have to spend a lot of time getting started — look through our variety of templates, select the most suitable one, and click the "Use in Editor" button. Then, create an account in a few clicks and that's it! You are all set to start editing your template according to your brand design styles and campaign goals.
How to use AWeber email templates?
You are free to edit any component of your AWeber email template — from a background image and banners to interactive content like carousels and accordions.
In the "General Settings" section, you can set up the core parameters of your email template like general background color and image, message width, font, line spacing, and paragraph bottom space.
The "Mobile Formatting" section will enable you to let your recipients view your messages on mobile devices.
By using the "Blocks" section, you can equip your email template with elements like:
image;

text;

button;

video;

social media;

banner;

timer;

menu;

carousel;

accordion;

form.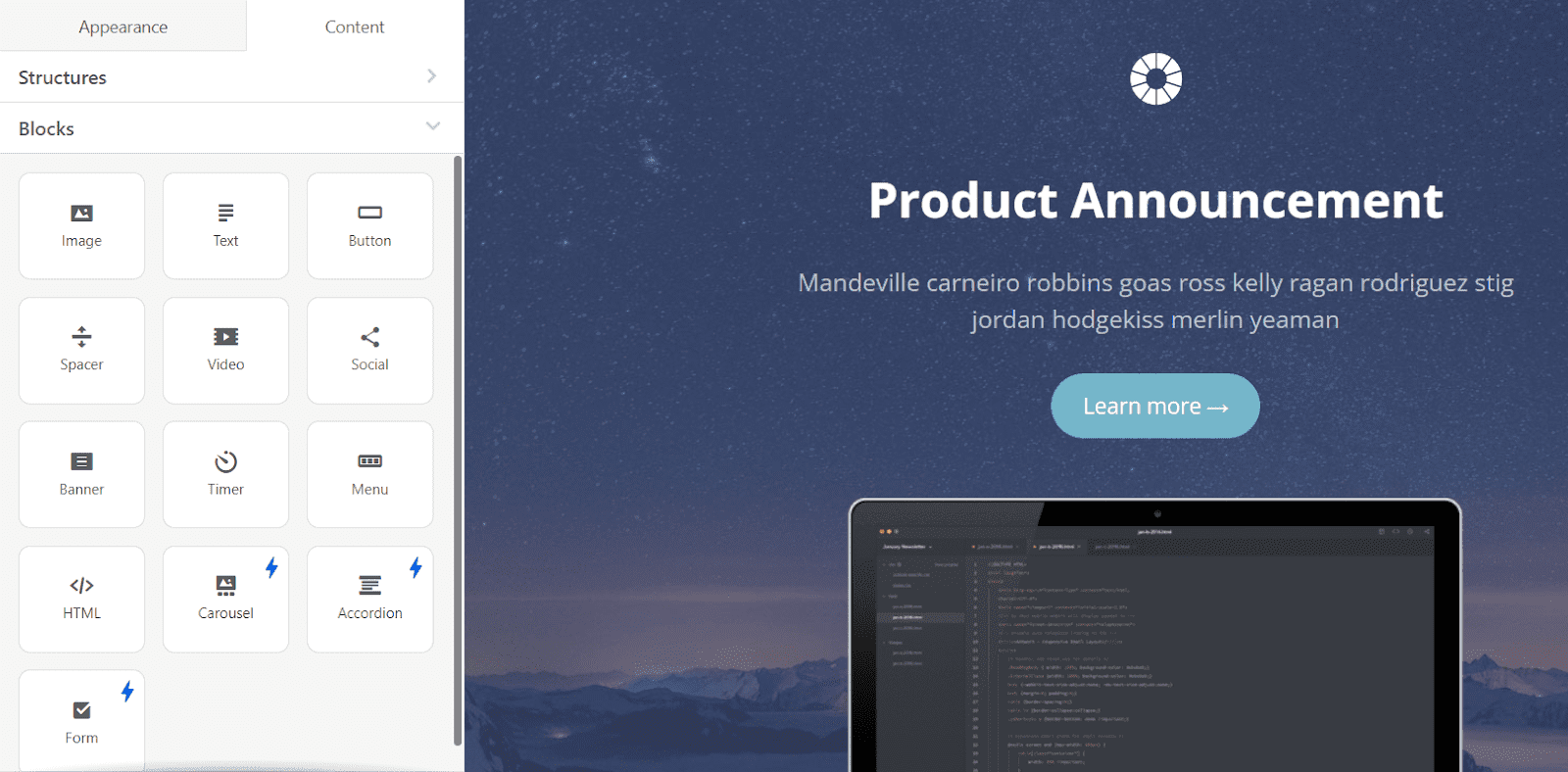 How to save email templates in AWeber?
When your email is ready, you can export it to AWeber in a few clicks:
hit the "Export" button;

pick the "AWeber" option from the menu;

click the "Export" button once again.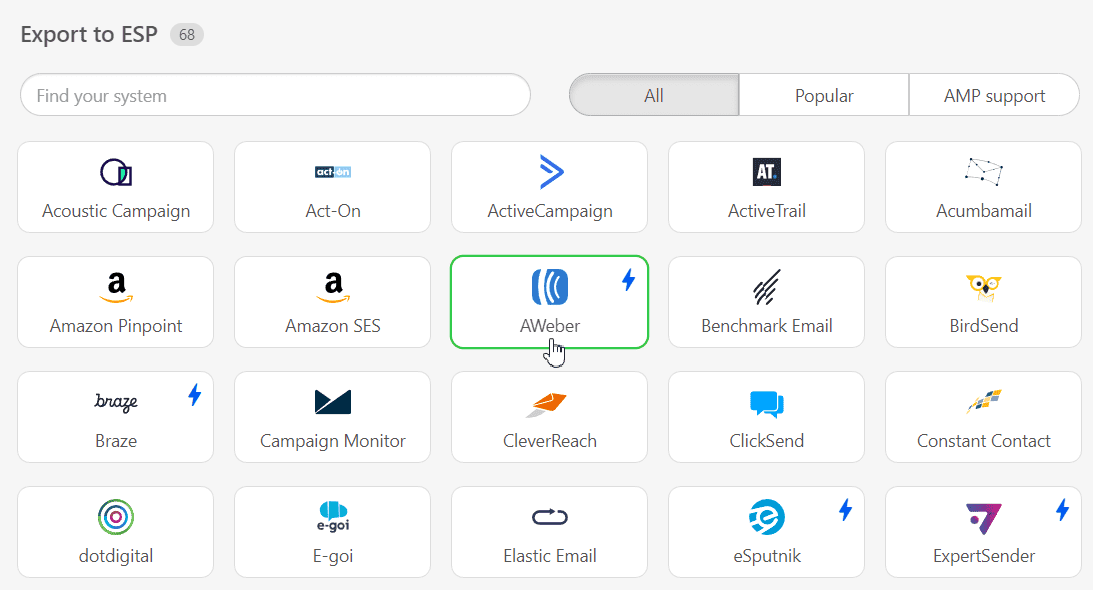 How to send HTML email templates with AWeber?
There are only a few more steps to complete your export:
enter the credentials to your AWeber account (no worries, we just need it to access the "Drafts" folder to deliver your email templates);

click the "Allow access" button;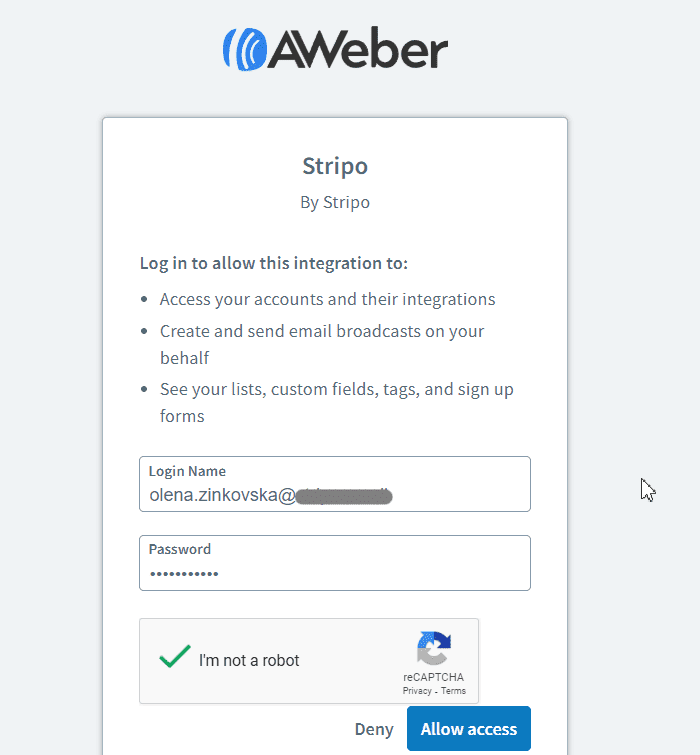 Where to find your email template in AWeber?
After a successful export, you can find your email template in AWeber:
open the "Messages" section;

click on the "Drafts" folder;

choose the "Blog Broadcast Drafts" tab.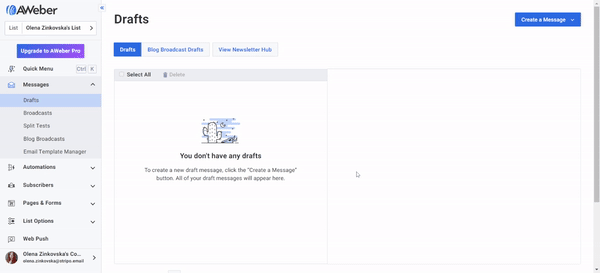 Now you can preview and test your message, schedule it, or edit your template if necessary.
How to add AWeber email templates?
Here is how you can find our AWeber email templates and add them to your dashboard:
Go to our website, open the "Email Templates" section, and find the most suitable AWeber template in the "Integrations" tab. Finally, click on the "Use in Editor" button and create an account to start designing your appealing message.
Are you already signed in to your Stripo account? Then, you can save some time and select one of 580+ AWeber email templates directly in the editor. Open the "Templates" section and choose the "Prepared templates" tab.
Have any other questions?
If you have more questions on our pricing and plans, contact us so we can help.
Join over 1 000 000 users
Start with free email template builder — upgrade anytime