What are transactional emails?
With these emails, you notify customers that their payments have been processed, or that your payment system was unable to withdraw the money from their accounts. You send receipts and invoices in such emails. How do you build them? By using our Transactional email templates. You choose the one you like, then edit it according to your needs.
When editing Stripo's fully responsive templates, be sure to stick to the tips given below to build appropriate transactional emails.
1. Stick to a simple email design for transactional emails
The design of transactional emails should be simple.
Don't overload them with colorful backgrounds, don't make them too long.
Simple design is the golden rule here.
2. Add meaningful banners to your transactional email templates
Even though your invoice email templates should be as simple as possible, it won't hurt to use a banner. However, banners are optional.
If you decide to go with banners, use a simple, yet informative one.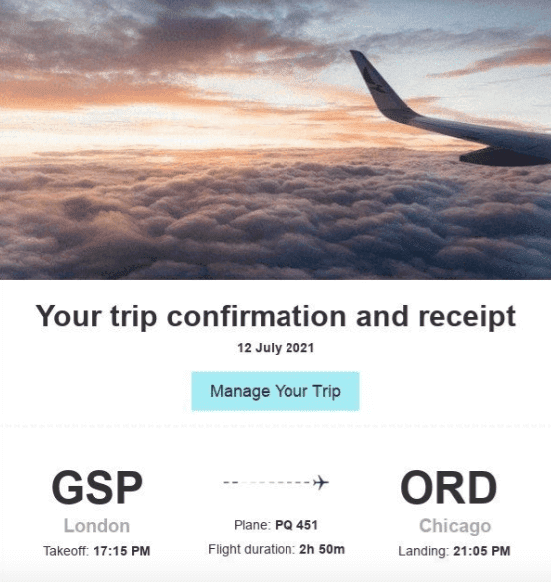 Use banners in Transactional emails when it's appropriate
Use it
3. Keep your transactional emails to the point
Write concise texts in your HTML email templates for transactional emails.
Make sure the texts are legible. Italic font types and decorative fonts are unacceptable in these emails.
4. Focus on CTA buttons for transactional email templates
Buttons should be noticeable.
No need to make them bright, especially if it goes your brand design styles. But you need to make sure they are big enough and users can easily see them.
ESPs state that over 50% of users open emails on mobile devices. This means we need to make our emails mobile-friendly.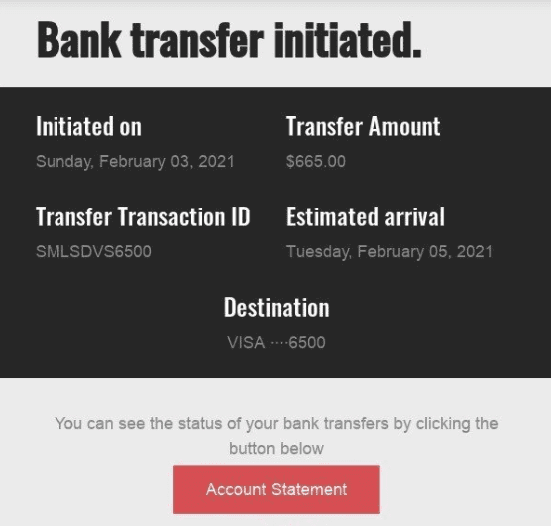 When you are working on the Mobile version of your transactional HTML email template, be sure to enable the "Full-width" option. Then your button will be stretched to the mobile screen — and users won't miss this button.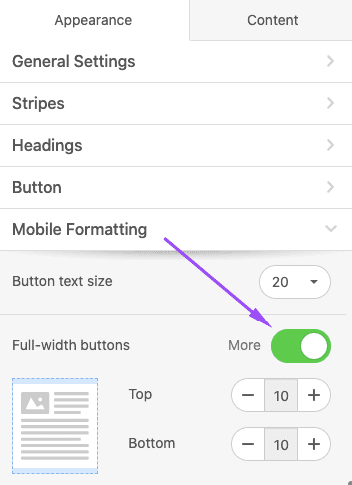 Work on the Mobile Version of email template for transactional emails
Join Stripo
5. Make your transactional email templates brand consistent
No matter what type of emails you work on, make sure you always stay on-brand, even when building a billing email template.
How exactly? Stripo lets you stick to brand email design styles across all email campaigns due to the Brand Guidelines option.
We analyze any email receipt email template of your choice and generate a file with the design styles that were used in it. Then you easily pick necessary colors from the rich color palette and necessary font styles.
Generate the Brand Guidelines Kit for your company
Get started
Final thoughts
Don't waste time on building emails from scratch. Use Stripo's prebuilt transactional email templates. Among them, you will find the ones that will fit your business needs.
Join over 1 000 000 users
Start with free email template builder — upgrade anytime