Before we talk about best practices on how to build proper Trigger emails, let us define them.
What are trigger emails and their types?
Definition
Trigger emails are emails sent right after any action made by a user.
Types of trigger emails
Email verification emails
Registration confirmation emails
Subscription confirmation emails
Order confirmation emails
Order shipment emails
Booking confirmation emails
Event reminder emails
Abandoned cart emails
Reactivation emails
Survey emails
Milestone emails
Happy birthday emails
Password reset emails
Rules to stick to when building Trigger Newsletter Email Templates
1. Keep them short
Keep your trigger emails short. Even if you have much to say, like in onboarding emails, you better make a series of short emails.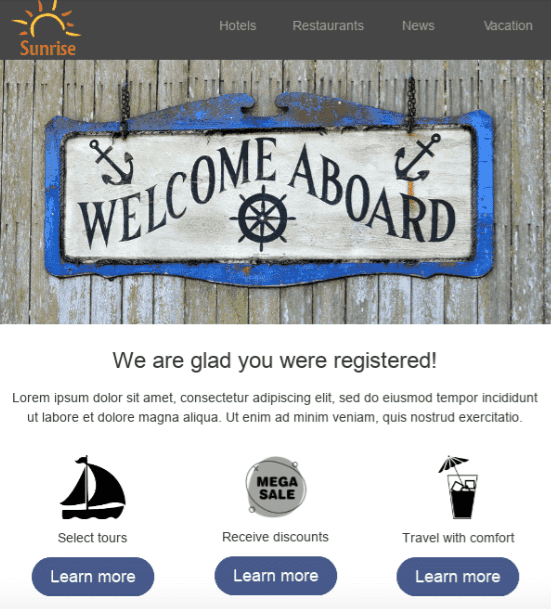 Trigger HTML email template for welcome emails
Use it
2. Use videos in trigger email templates
In welcome emails, you normally, of course, greet those who just joined you. Videos make those greetings more personal.
In onboarding emails, you help users get to know your product by means of videos.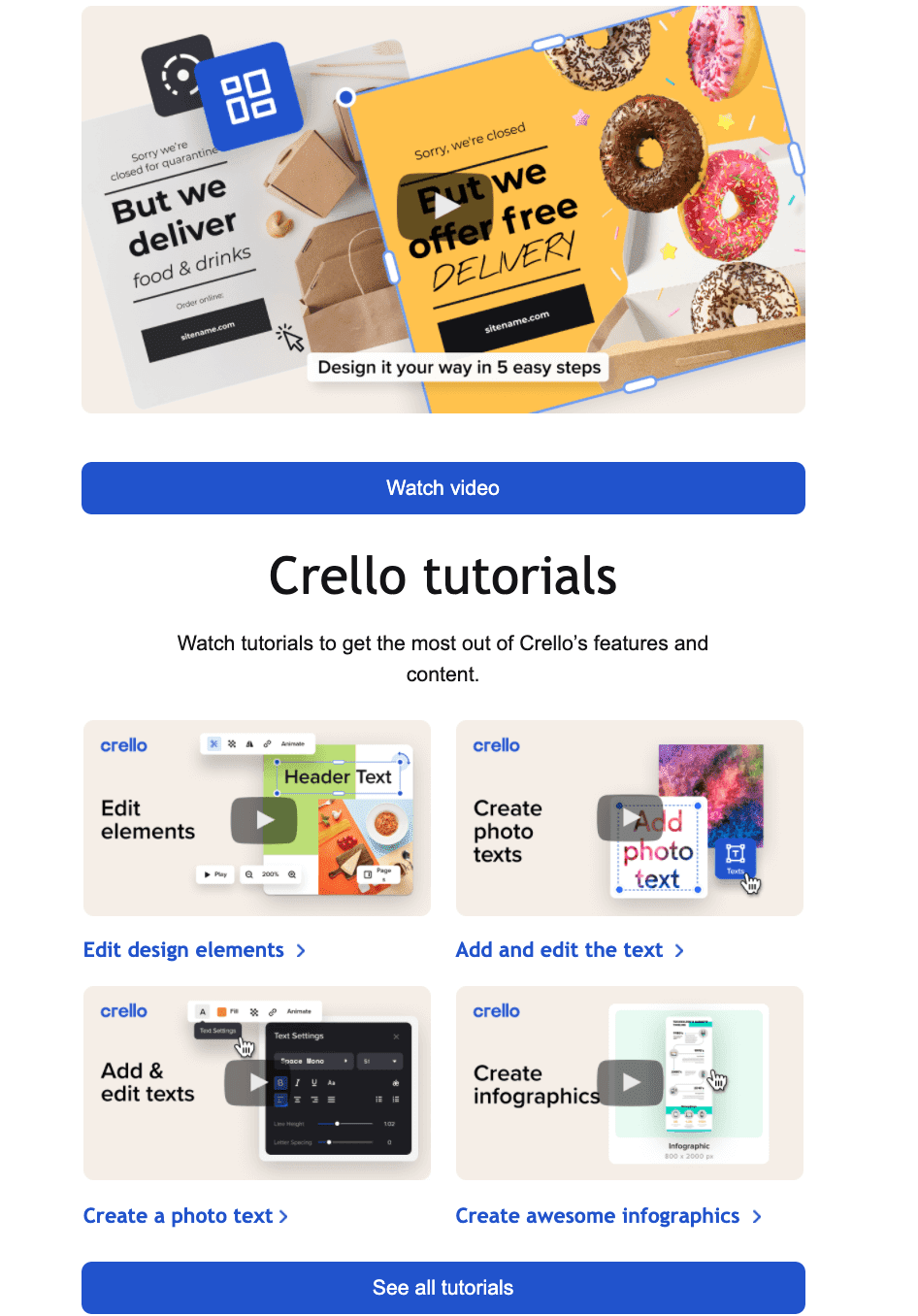 (Source: Email from Crello)
Stripo allows either embedding videos in your HMTL email templates for trigger emails so that users watch those videos directly in emails, or add links to videos on Youtube.
For more information on ways to add videos in emails, please refer to our "How to add videos in emails" blog post.
3. Add clickable contact information
Let users reach out to you in an easy way — add the clickable "mailto" links in emails.
The easier it is to contact you, the higher the chances that users will do it. The more often they contact you when they have a question, the more satisfied they remain.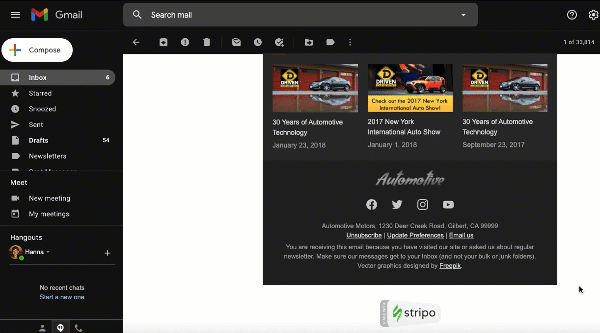 In the "Types of links and ways to build them" blog post, we showed in detail how to add the mailto links in trigger email templates with Stripo.
4. Utilize AMP content in Trigger HTML email templates
AMP has already proven its efficiency — it does increase conversion by at least 520%.
How can you use it in trigger email campaigns?
add AMP to email verification emails — so users verify their email addresses directly in emails and see the result right away;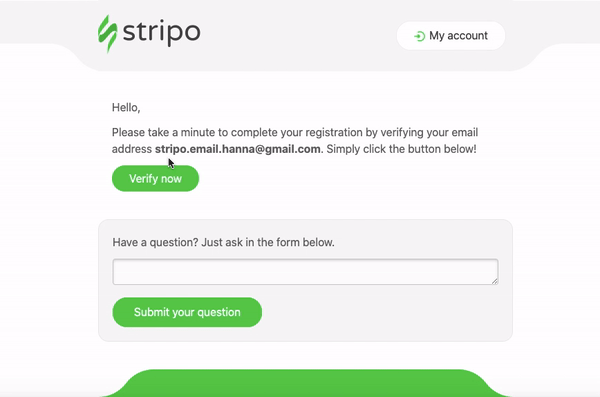 image carousels and accordions in abandoned carts emails so users see the product items they are about to buy;
interactive forms so users share their thoughts on your brand and ask questions directly in trigger emails — add AMP forms to a trigger HTML email template to increase the response rate.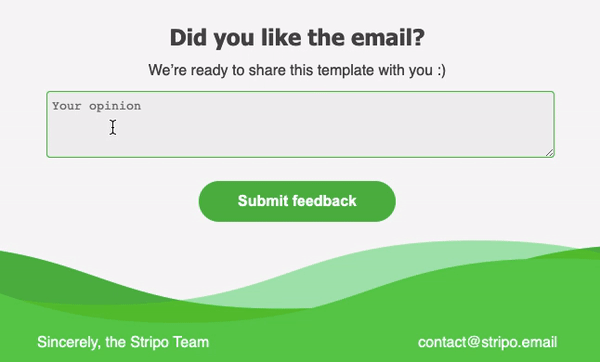 In the "AMP form" blog post, you will find a manual on how to build interactive forms for your trigger email templates.
Final thoughts
Keep your trigger HTML email templates short, yet functional and informative. These emails, like any other emails, must bring value to users.
Join over 1 000 000 users
Start with free email template builder — upgrade anytime