Christmastime is the most wonderful time of the year! But even though people usually like this festive season, it's still rather stressful for everyone. So, the main task for brands is to make customers' lives easier. You can send various gift guides to your subscribers, share useful advice, and be as helpful as possible.
Our free Merry Christmas email templates are at your service to share this holiday spirit. Look through the article to get some ideas and start implementing them in your holiday emails.
Ideas to jazz up your Christmas email template
Festive banners for the best Christmas email templates
Winter holidays are all about drawing attention because there are too many tempting deals in your subscribers' inboxes. Everyone wants to attract a customer during the Christmas season, so adding a festive banner is a good solution for your email template.
With our free Merry Christmas email templates, you only need to edit the text over banners to reach out to customers, send them your best wishes, and deliver a catchy message during this holiday season.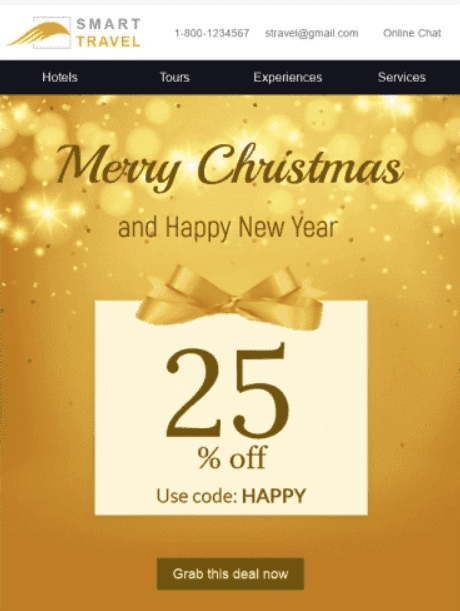 In addition, you can customize banners with your own images and choose one of our 40+ fonts that will fit your brand identity and freshen up the email design.
To find more tips on how to create banners with our free templates, please read this article:

Types of Banners: How to Create Banner with Stripo Email Builder within Minutes
Christmas-themed emails CSS animation
CSS animation has been one of the latest email trends. That's why we highly recommend you use this feature with your Christmas email templates. Such a creative approach will definitely help you stand out in customers' inboxes.
This Christmas email template already contains CSS animation — it has the effect of falling snowflakes. You can edit the background color behind the snowflakes and add your own text to this image. It's simple and fun as you don't need to have any coding experience to try it in your Christmas-themed emails.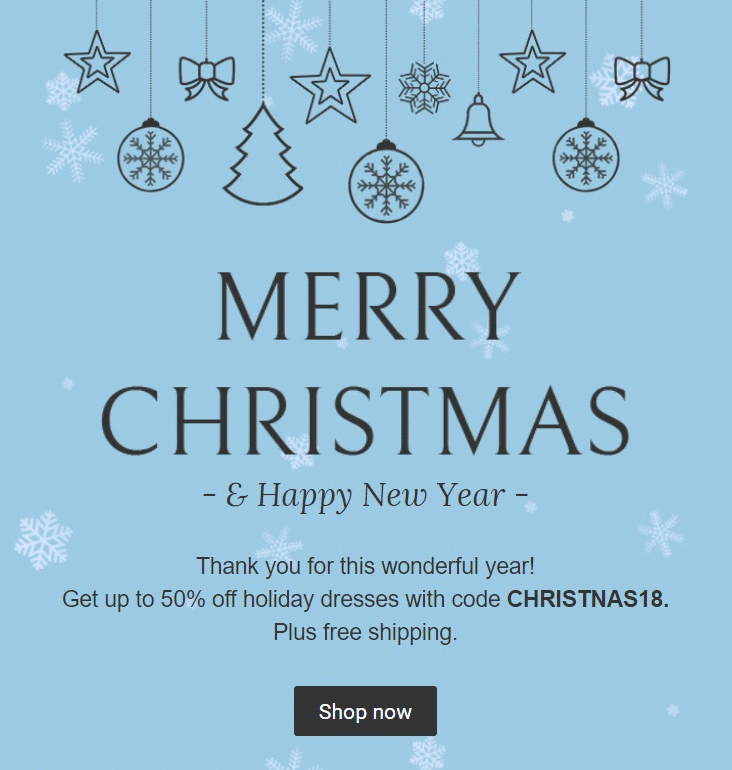 Holiday trimmings for the Christmas winter season
When you start designing Christmas email templates, you may find out that you need to decorate footers, headers, and product cards in such emails. You can easily apply festive backgrounds to the entire email to reflect Christmas vibes.
Many of our email templates are already "iced" from head to toe. You only need to slightly customize the content of your message — it significantly saves time for your email marketing team.
Embedded videos for Christmas emails
Videos spread the Christmas spirit. Use it to deliver warm wishes from your team to a customer, share some fun ideas, or simply promote your products or services. Don't be afraid of sharing a creative and extraordinary message.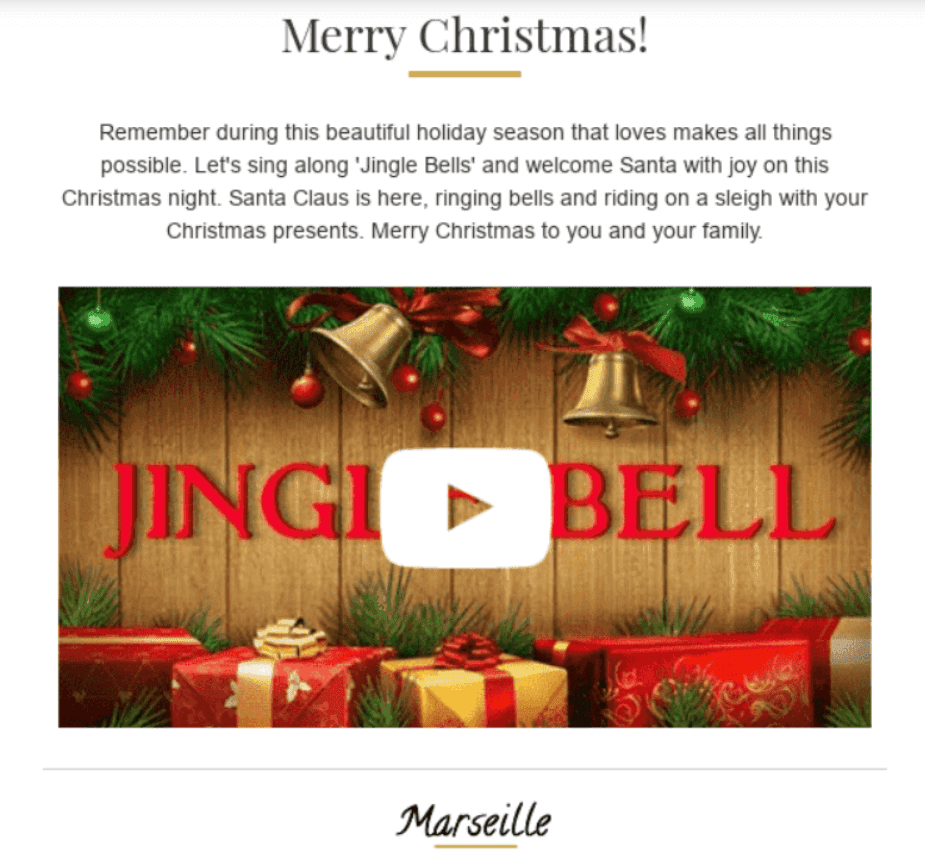 AMP/Gamification elements for your Merry Christmas email templates
AMP elements are meant to help you gamify your Christmas emails and wow your customers.
Games built with AMP are affordable, require an insignificant amount of time on implementation, and render correctly across Gmail and Yahoo Mail. Users who prefer other email clients will be able to play the games in the web version of your emails.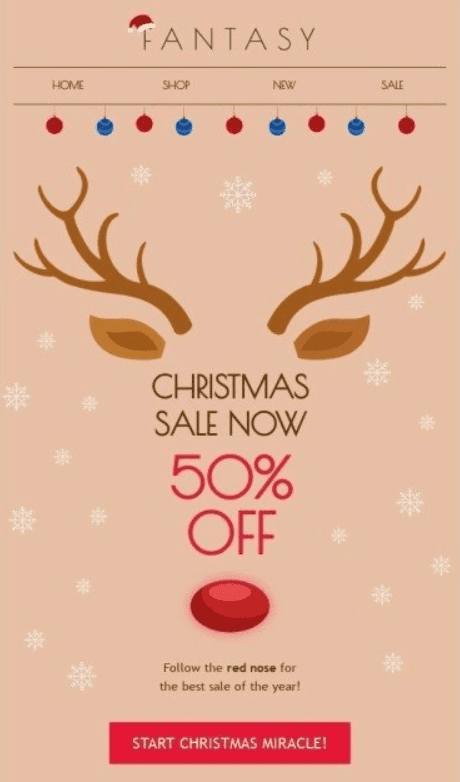 You can try different game mechanics to see what works best for your audience. There can be various puzzles, interactive quizzes, wheels of fortune, and many others.
You can learn more about email gamification in our eBook:
Countdown timers to create a sense of urgency in Christmas email templates
Some of us look forward to the winter holiday season, while others can't wait until the overwhelming festive season is over. But a countdown timer in your emails will be a super useful feature for everyone as it shows customers how much time they have to get a discount and urges them to act ASAP.
Countdown timers work across all email clients, so you don't need to worry about how your Christmas newsletter will look like.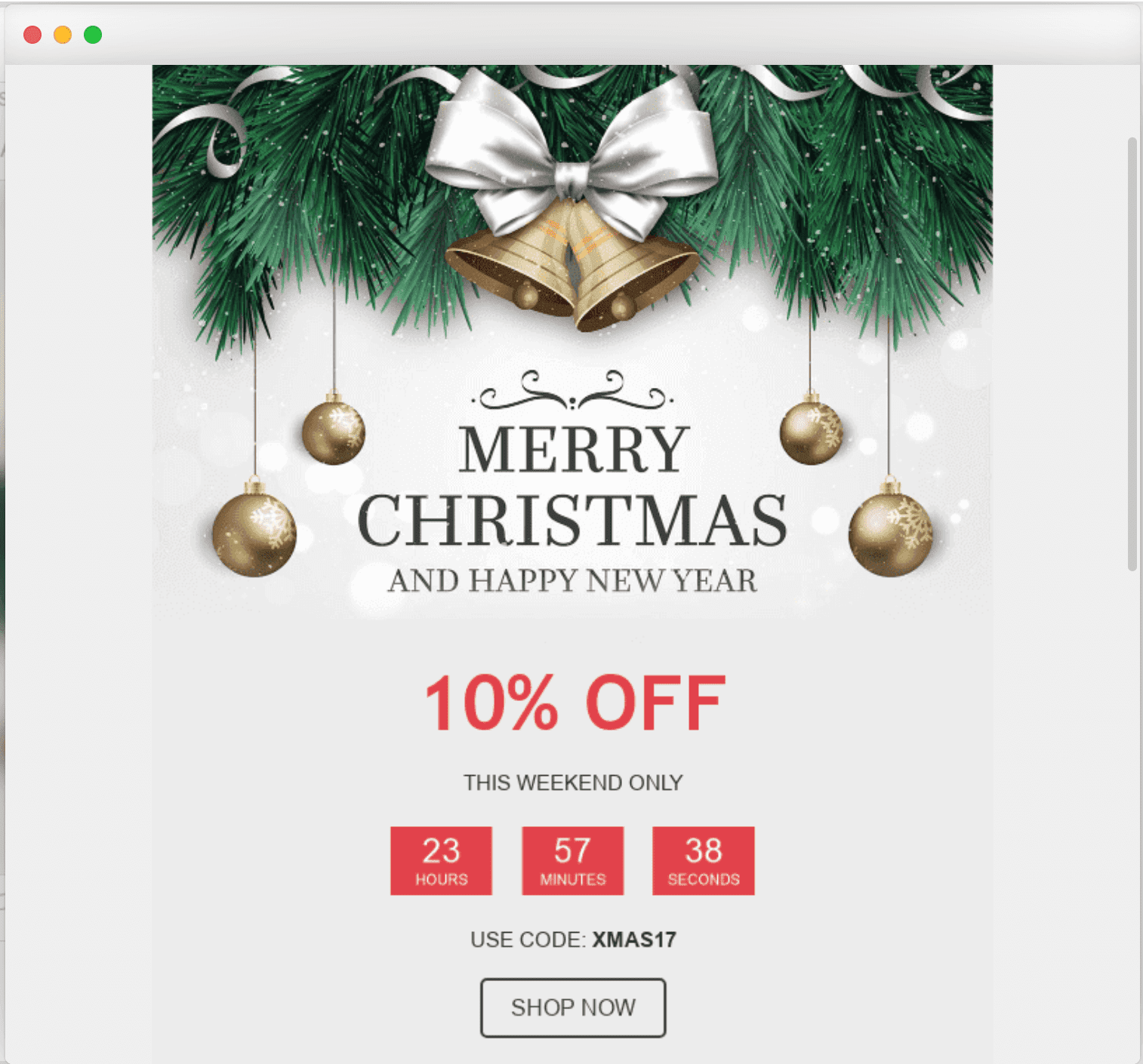 Read our blog post to learn how to set a timer for your email templates:
Engaging Christmas email subject lines
The subject line and preheader are the first things email subscribers notice about your email. If you don't set the preheader text, most email clients will show the first textual part of your email. Some of them even show an ALT text of the first image in your Christmas template.
That's why it's crucial to work on eye-catching subject lines and preheaders to stand out among hundreds of other emails in your recipients' inboxes.
You know that the main goal of Christmas email campaigns is to attract customers. That's why it's crucial to add a CTA button to your Christmas email templates.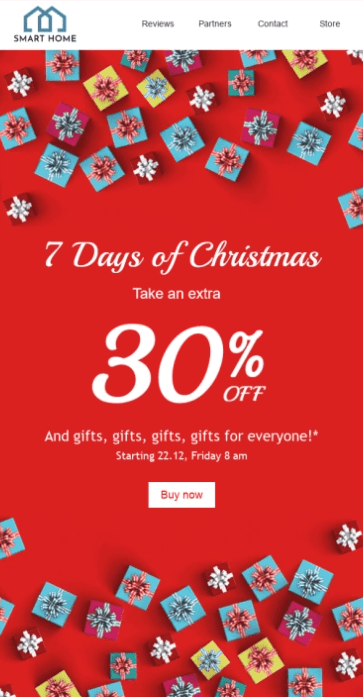 With Stripo, you can add a VML button in order to keep their style the same while rendering. To save time and prevent you from working with code, we added the "Support for Outlook" button. Once you toggle it, Outlook will display the buttons just the way you wanted.
You can also add a CSS-animated button. For example, apply a few Christmas colors and make the button change its colors once hovered over it. You can find more info on animated CTA buttons in our blog post.
Merry Christmas email templates are all about gifts. However, it would be extremely disappointing if customers bought something that you'd already run out of.
In this case, we can provide you with a solution. You can connect your emails to Google Spreadsheets and make sure that the information in the Christmas templates is up-to-date.
For example, if a product is sold out, you will only need to edit the document in Google Sheets and your customers will immediately see the update in their holiday emails.
Please watch the video below to learn how to use data from Google Spreadsheets in emails with Stripo.
Image rollover effect for a Christmas email
When customers try to choose a gift during the holiday season, they want it to be perfect. With our free Christmas email templates, you can try an image rollover effect to provide a close-up of products and show them from different angles.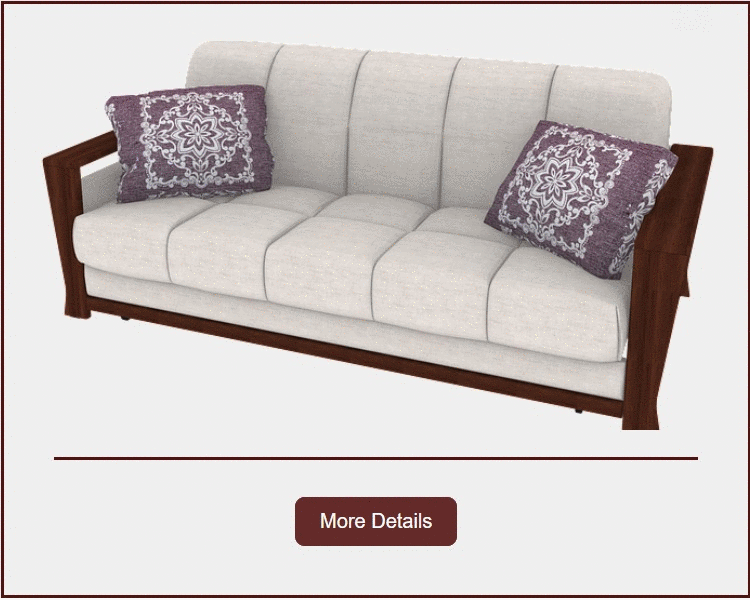 In order to build it with Stripo, you need to:
toggle the "Rollover effect" button after uploading your first image;
upload the second one;
make sure both images have the same size.
Top reasons to choose Stripo's Christmas email templates
You probably know a lot about the features we provide, but we always have something special for you. Let's see what you can do with Stripo's free Christmas email templates.
1. Benefit from adaptive Christmas email templates
Our free Christmas email templates are adaptive and even when you import an email template from one email builder to another, you may simply edit it with Stripo. Using our platform, you can replace images, modify copy, edit structures, remove rows, containers, and so on.
To learn more about how you can do it, visit our blog. Simple adaptation allows you to make light customization, and advanced one lets you make major changes.
2. Use mobile-optimized Christmas templates to reach a wider audience
Nowadays people use mobile devices way more often than personal computers. Keeping this in mind, we let our users design mobile-optimized Christmas email templates.
With Stripo you can make your Christmas email template mobile responsive in the following ways:
enable or disable some elements on mobile devices;
inverse email elements on mobile in order to display it properly on small screens;
design two completely different versions for desktop and mobile;
disable responsive email design if you want your emails to look the same on different devices.
3. Enjoy integrations with 75+ ESPs
Stripo is integrated with more than 75 email service providers to help you export emails with one click. For instance, you can export your messages to AWeber, ExpertSender, Zapier, HubSpot, Mailchimp, and many others.
All you need is to click the "Export" button above your Merry Christmas email template and enter credentials after choosing your ESP. That's it!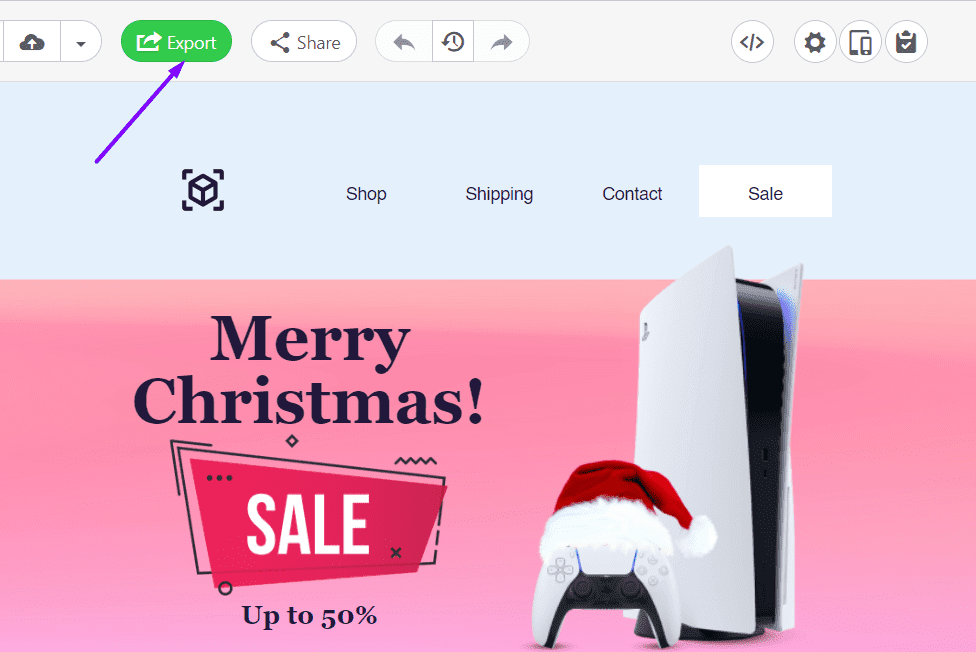 You may find the full list of ESPs and manuals on our Integrations page.
4. Export your Christmas email templates to Gmail or Outlook
Sometimes, you may need to send an HTML email from your personal Gmail or Outlook account. With the help of Stripo, you may not only use pre-built Christmas email templates but also create your own templates from scratch.
In our blog posts, we show how to export emails to Outlook and Gmail. You will also find some tricks on how to optimize messages for these email clients.
5. Use collaboration tools to work with your team on Christmas email campaigns
When it comes to Merry Christmas email templates, it usually takes a lot of people to work on them. To bring the Christmas spirit into every inbox, designers need to work their magic, copywriters should come up with creative Christmas party email copy, and marketers have to think about how to stand out among hundreds of other promo emails during the holiday season.
We did our best to gather your team on one platform and make your work comfortable. Here's what you can do:
set users' roles and access levels to make sure that no one will mess up someone else's job;
automatically create and use Brand Guidelines to keep the style of your brand;
see the version history and restore any of the previous ones;
organize content in folders for different projects.
Wrapping up
With Stripo, creating a good holiday season email template without coding skills doesn't take too much of your time and effort. Try our best Christmas email templates and make sure your Merry Christmas email templates catch the eye of the most half-hearted customers.
Let's sum up what you can do to make your Merry Christmas email template attractive:
use festive banners to draw your customers' attention as soon as they open your email;
work with CSS animation to create interactive images and CTA buttons for Christmas email templates;
come up with a unique Christmas email design and customize any element of your email template;
set a countdown timer to remind recipients that Christmas is coming and it's time to grab amazing deals and offers;
create a gift guide with AMP elements and pictures;
use games to entertain your audience in your Christmas newsletter;
benefit from collaboration tools to work together with your team;
use free Christmas email templates to save time on email production;
adapt your email Merry Christmas email templates for mobile devices.
We wish you a Merry Christmas and a Happy New Year!
Join Stripo to design fascinating Christmas email templates and make your next campaign a success
Join over 1 000 000 users
Start with free email template builder — upgrade anytime