Every year, World Art Day is celebrated on April 15. This year it will be 10 years since the holiday was established. Hence, we need to make celebrations big and bright.
Why use Stripo's World Art Day newsletter templates?
You may use them for email invitations
Given that on this holiday multiple exhibitions, cultural events, and conferences are held, we've built a bunch of World Art Day email templates for you to invite and notify guests about your event agenda. Some of them already have these featured elements. Feel free to use any.
They all are festive
World Art Day is a huge holiday. Thus, the design of your World Art Day HTML emails should be festive enough.
You may use decorative fonts, build bright banners, add thematic backgrounds, etc.
Jazz up your holiday email with festive banners
Get started
They are totally mobile-optimized
You do know that half of your recipients open emails on mobile devices, right? Hence, you need to optimize your World Art Day HTML email templates for mobile devices. But, with Stripo you do not need to care about it at all as all our templates are mobile-friendly.
However, with us, you can even work on mobile styles of your templates. You set the width of the CTA buttons, you set the size of your fonts for mobile screens, you can even show/hide certain elements on mobile devices.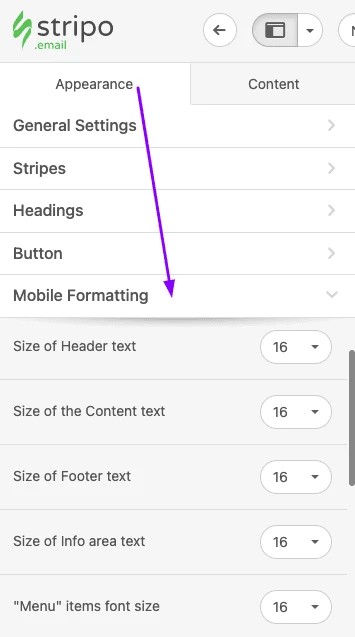 For more information on how to do that, please refer to our Mobile-friendly Email Design blog post.
Final thoughts
Reach out to your contacts to celebrate World Art Day together. And use Stripo's email templates to do it fast.
Join over 850K users
Start for free — upgrade anytime