For the lucky ones, moms remain one of the most important persons in our lives.
Yet, we thank them so seldomly for the love and care they have given us.
However, Mother's Day is just a perfect reason to tell moms how ardently we love them, how much we appreciate everything they have done and keep doing for us. This Holiday is filled with Love and tenderness. Hence, the most effective Mother's Day email templates are not the ones with the most generous offer, but the most touching and emotional ones.
Yep, we need to appeal to customers' emotions. We don't do it only for convincing customers to shop with us, but also to remind and help them get presents for moms beforehand.
Mother's Day email design
All our Mother's Day newsletter templates are designed in pastel colors. They are sweet and sensual. However, you can add a piece of your soul to these emails, as well:
Building banners for mother's day email messages
For the banners, we selected the most sensual photos that will grab recipients' attention and will put a smile on their faces. Over these images, you are free to put your generous seasonal offer. You can wrap this offer in one of the 40+ available banner fonts so that your offer fits the entire email design.
It will not go unnoticed.
Design colorful, heartfelt banners for your Mother's day newsletter campaign
Adding videos to Mother's Day HTML email templates
Easy to do with Stripo!
In this video, you can tell your users a funny story from your childhood, and tell them about your evenings with mom. It can be anything you like. Just be sincere in this video.
For manual on how to add and embed videos in emails with Stripo, please refer to our "Videos" blog post.
Setting backgrounds for your holiday newsletters
Some companies use photos of their workers with their moms as a background for emails. It looks really sweet and brings back up our childish memories.
Use our templates with heartfelt backgrounds for your holiday newsletters
Or watch our short video where we show how to set backgrounds on your own for:
entire emails;
stripes/rows;
containers;
structures.
Decorate your templates for Mother's Day with festive banners
Get started
Remind your customers the holiday is coming
Honestly, I don't like urging people. But when it comes to holidays, I think, you will do them a favor by reminding them that the holiday is so close.
Be sure to add a Countdown timer in your free Mother's Day newsletter templates.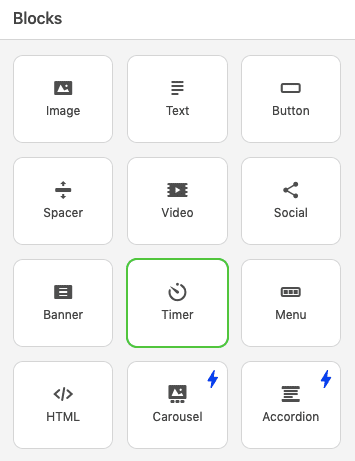 With timers, you let users know how much time they have left
Get started
Speed up email production with Stripo's Modular email architecture
If you use any of our Mother's Day newsletter templates, all you'll have to do in order to send out an elegant sophisticated email is replace details in the examples of products in our product content modules, putting your value offer over the banner image, adding your logo and contact info of course (or dragging these elements from your personal module library) — and your email is ready to go!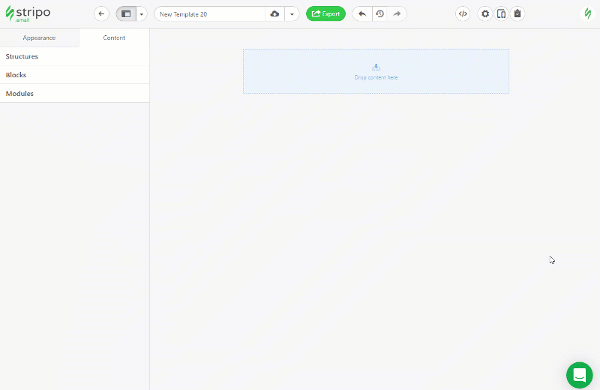 Save time on Mothers' Day email production with Stripo
This is it!
Important to mention:
You do not need to worry about how your email renders on mobiles as all our templates are fully responsive.
Our Mother's Day email templates will significantly reduce email production time. Take advantage of it — it will save you time to call your mom on this day or spend the time with your kids.
Find more ideas on how to enliven your Mother's Day email templates in our "Best Practices to Build Mother's Day Emails" blog post.
Join over 800K users
Start for free — upgrade anytime