If you care about our planet and run numerous campaigns related to the Green Movement, you might want to share this with your subscribers. Why? First, they might want to join you. Second, to show your social awareness. Third, to improve subscribers' knowledge of a given topic.
And this is when you could use our free email templates for Earth Day.
Why Stripo templates?
1. All the Earth Day email templates are mobile optimized
All the dedicated templates that Stripo offers are fully responsive, they are prepared by professional designers and coders. If you like, you can set custom mobile styles for your emails on your own, including the font size on mobile devices that differ from the desktop one. You can also set button width for mobile screens and hide/disable certain elements of your Earth Day emails.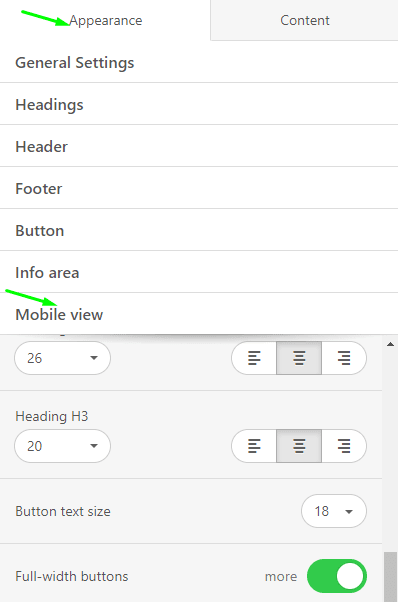 Set custom mobile styles for your Earth Day HTML Email templates
2. Bright banners in Earth Day newsletter templates
With the Holiday emails, you need to appeal to subscribers' emotions, and big bright banners are a good way to do that.
Every Earth Day HTML email template that we offer on this page already contains one. So, you will just need to fill out your contact and brand information where it is necessary, and your email is ready!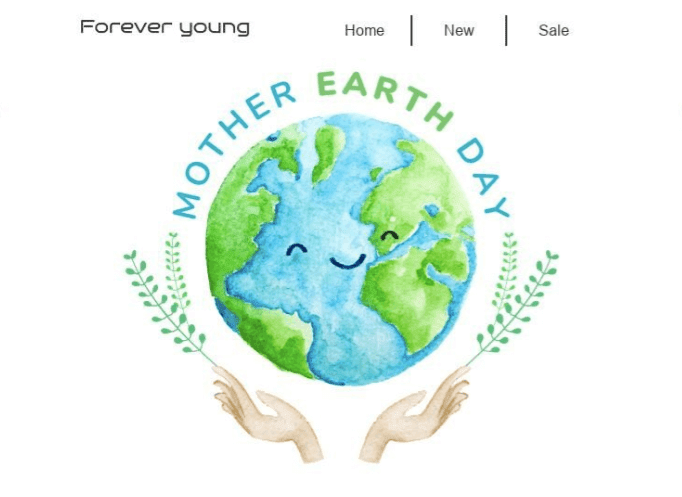 Use this Eart Day email template for your campaigns
3. Dedicated email backgrounds
When it comes to email design, there is no such thing as an important element.
This is why we recommend that you use bright, colorful backgrounds that complement your email idea.
The HTML email template for Earth Day email campaigns given below already contains a bright background that goes across the entire email.
Every little detail of this template is meant to show your attitude to Mother Earth to your subscribers
Please be advised that backgrounds render on desktop devices only.
In our "Earth Day Email Examples" blog post, we also share ideas on how to spice up your holiday emails to convince your clients to join you and protect Mother Earth together.
Final thoughts
To build an effective holiday email campaign with little effort, use our best Earth Day email templates.
Join over 750K users
Start for free — upgrade anytime