Once a person has bought a ticket to a conference or a video tutorial from you, you can consider that your mission is completed. But in fact, people tend to forget about such things, as they are very busy. And in such a situation, the main thing is to politely remind them about attending an upcoming concert or webinar. So here Event Reminder responsive email templates come! By sending reminder newsletters, we actually demonstrate our respect and care. In addition, this is how we strengthen relationships with customers.
Stripo and Event Reminder email templates
To build such emails faster and more conveniently, you can use our service. We can offer you many interesting features that will simplify the creation of Event Reminder email templates at times.
1. Content modules
It is this option that allows you to create emails very quickly. We recommend using it during creation of the Event Reminder email template.
You first create an entire content module and then save it to your personal module library. And then when you need to prepare the next campaigns, you simply drag and drop the module into your HTML template. And there is no need to create everything anew.
Companies that use this option create entire mailing lists using this method. They just change banners and update offers. Everything is very simple!
2. Create a "Follow us on social networks" module just in one click
No matter how many projects you have, you can always create and add the "Social networks" block to the templates with just one click. Add a social media button to your Event Reminder newsletter templates and they will help you attract new subscribers.
We will tell you how to do it.
log into your Stripo account;
drag the "Social networks" block into the template;
edit it according to current purposes;
save the block/container as a module;
when creating a new template, just drag this saved module into it.
That's all! Your newsletter contains the correct information from social networks.
3. Synchronized modules
This feature is designed to save time for layout designers and email marketers while allowing all users to update any number of Event Reminder HTML email templates at the same time.
We at Stripo are constantly creating new emails for our campaigns — we have 57 templates for trigger emails alone. And quite by accident, a mistake crept into all the templates: we wrote "Terms of Us" (that is, "Our conditions", and in some clumsy English) instead of "Terms of UsE" ("Terms of Use"). We were horrified at the prospect of sullenly editing all 57 templates. With the Pass Through Modules option, you can easily edit all templates, however many you have, in one go. Edit one and all others will inherit those updates.
This will save you hours of work.
Speed up email production with Stripo's advanced Modular Email Architecture
Join Stripo
4. Banner Generator
The user sees the banner first. That is why he is so important and that is why you should pay attention to Event Reminder email template design. Banner is displayed on the first scroll of the newsletter and contains the main message of your email.
Therefore, you should make the banner as informative and attractive as possible.
To do this, you will need a variety of decorative fonts, additional images on top of the main ones, various filters and much more. All this you will find in the banner generator.
Look at this example. This banner were made in our banner generator.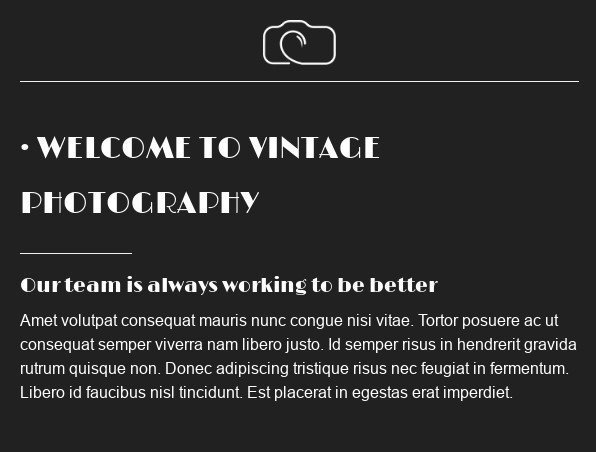 5. Ability to select the number of columns per row
This is also important! On average, a line of an email contains 2 to 4 columns. But sometimes we need up to 8 columns per line.
We'll tell you how to do it:
click on the desired structure in your template;
click the Plus icon to add a new column/columns;
and finally — equalize the width of these columns.
6. Preview email and share with clients for approval
This feature will be especially useful for your Event Reminder HTML email template.
We offer different ways to do this:
get a shared link — it displays AMP and HTML versions of your emails. They are public and you can share them with clients and colleagues;
download the email in PDF format to send to colleagues for approval. This gives them the opportunity to leave comments right in your emails;
send test emails - you can send them to see the display in different mailers and even check all links, buttons and interactive elements.
So with the help of these features the creation of Event Reminder Email Templates will become much easier and more enjoyable.
Also, do not forget to follow simple rules to attract even more customers to your business using email newsletters:
send reminders. This is how you express your concern;
create a chain of event reminders to make your campaign effective;
add additional information about attractions, weather and transfers. This will show your customers that you care and endear you and your company;
always highlight the most important information in reminder emails.
Join over 950K users
Start for free — upgrade anytime