Klaviyo is a cloud-based solution for email marketing. This email service provider integrates with various e-commerce platforms, including Stripo. With the help of our platform, you may create Klaviyo email templates with no coding skills required.
What are the advantages of using Klaviyo email templates?
Klaviyo provides companies with tools to createan and run an email campaign for the right audience. These may include customers who made a purchase, responded to past emails or bought the items with discounts. You may also try to check other behavioral factors. Thanks to the integration with business platforms (marketing tools, payment systems, etc.), users can receive and organize data about their campaigns and customers.
It also allows users to get analytics on a Klaviyo dashboard. Analytics include automatic audience segmentation, evaluation of the campaign's effectiveness by indicators, key user requests for a product or service, behavior, and more. This data will help businesses find inaccuracies in marketing activities and increase their effectiveness.
Why Klaviyo HTML email templates from Stripo are the best?
First, it will help you automate the email production process. You could've known from your own experience that email marketers spend up to 26 hours (on average!) crafting email campaigns. At Stripo, we let your marketing team reduce this time by 60% and work more with analytics or brainstorm new ideas.
Apart from this, here are other essential features that will make your life easier:
our user-friendly Drag-and-Drop and HTML builder in one allows you to create high-quality email templates in a simple way;
various embedded micro tools will let you create beautiful responsive HTML templates without any coding;
connect your social media and customize modules in your email newsletters in just a few clicks.
Now, let's have a closer look at other benefits Stripo brings:
1. Banner generator for eye-catching Klaviyo HTML email templates
Banner is crucial for all newsletters.
70% of users decide whether to scroll down judging by it. Banners should be eye-catchy, appealing, and convincing to make readers maintain the interaction with your company out of the inbox.
Our banner generator allows uploading images, adding copies over them, and applying filters to entire banners.
By the way, Stripo offers over 40 decorative fonts to wrap your copy with. Just browse, and you will find what fits your business the most.
Please refer to this blog post for more information on how to build sophisticated banners for your Klaviyo newsletter templates with Stripo.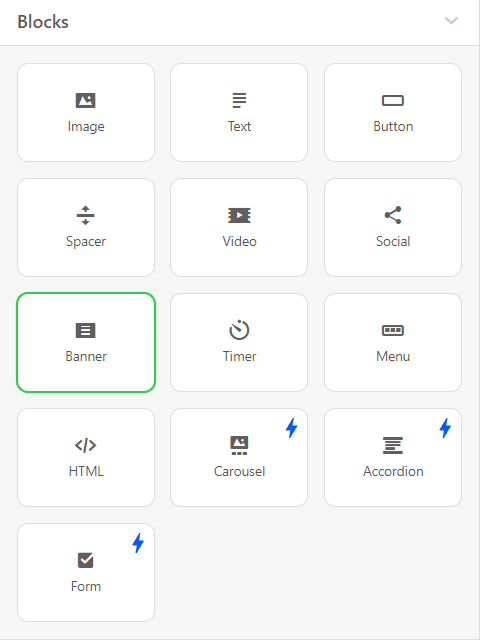 2. Version History to save time creating Klaviyo email templates with a team
Among numerous collaborative tools, versioning is probably the most important one. The more people have access to your account, the higher the chances of losing some changes.
With our versioning option, you can always find the necessary version of your Klaviyo email template in your Stripo's account and roll it back to it. It saves time on editing emails again.
3. The HTML block for professional Klaviyo HTML email templates
Wanna make your Klaviyo email design more unique? Feel free to add custom elements to personalize your emails via our basic HTML block. Normally, you would need to code such emails on your own from scratch.
But not with us — just pull this block into your Klaviyo HTML email template, then embed the custom element you've built with a third-party tool. And your email is ready!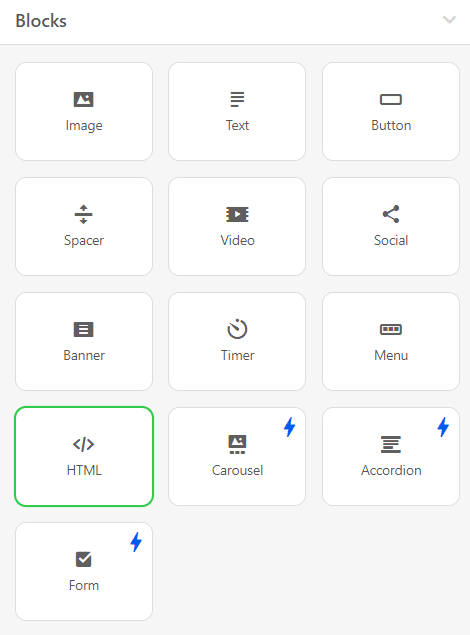 4. Interactive content for Klaviyo email templates
If you want to use CSS-animated buttons in emails or apply the rollover effect to images in free Klaviyo newsletter templates, you can do it in just a few clicks.
No coding skills!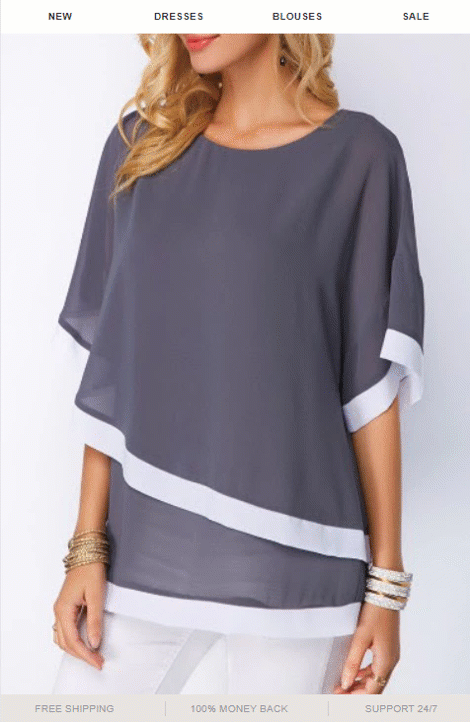 For a manual on how to do it with Stripo and to see examples of how it looks, please refer to the "Interactive emails" blog post.
5. Content modules to speed up the production of Klaviyo HTML email templates
You can store the email elements that you frequently use. Those can be headers, footers, product cards, etc. When designing a new campaign, you just drag and drop these samples from the library into your email template. This option prevents you from the necessity to build these samples from scratch all over again.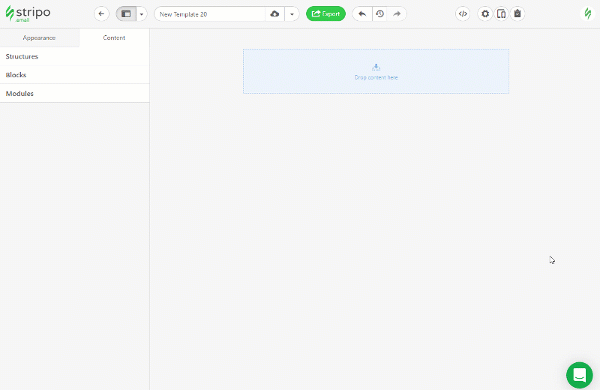 You might even save entire Klaviyo email templates to a personal content library for further use. This works best when your campaigns look similar.
6. Brand Guidelines generator to keep your Klaviyo email templates on brand
It's easy to be consistent with Stripo's Brand Guidelines generator.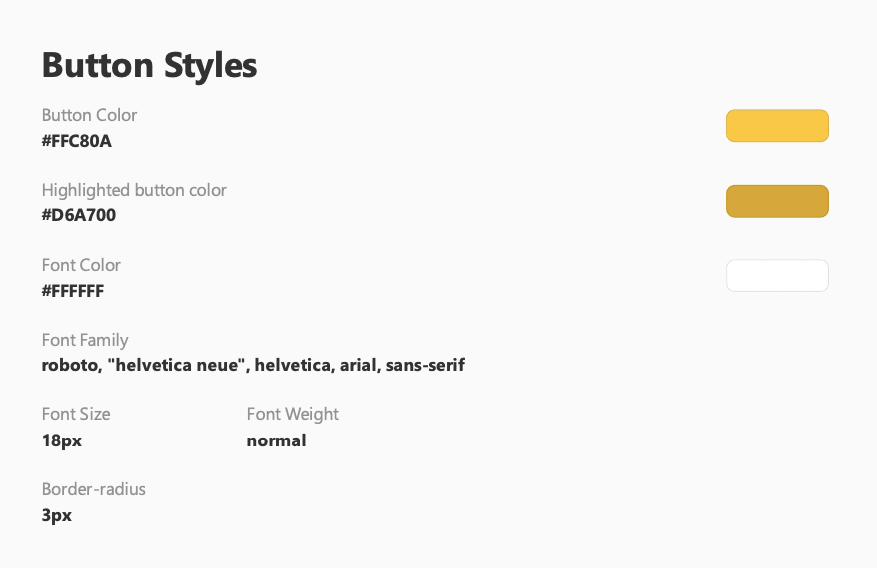 All you need is to choose one of the templates, and we will create Guidelines for you within a minute. No need to browse and look for it during long hours trying to customize another template. Now your email marketing team can sigh with relief :).
7. Texts from right to left to make your Klaviyo email templates legible for more users
We value our users from all over the world and take care of their clients as well. That's why we added the RTL option, which will make your templates legible for those who speak Arabic, Hebrew, or Urdu.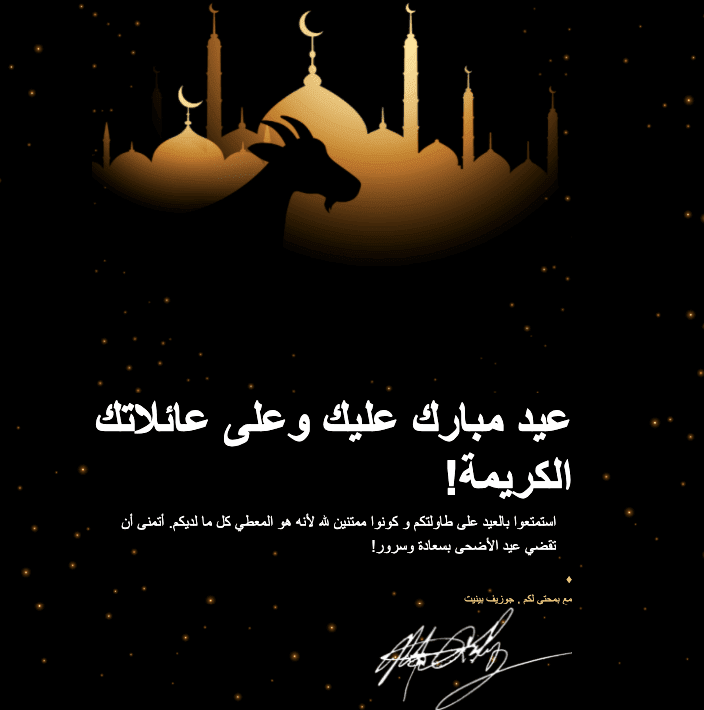 Check this article to learn how it works and get some tips from Stripo.
8. Testing tool for Klaviyo HTML email templates
When your Klaviyo email template is ready to go, preview it with our email testing tool before sending it out to your subscribers. This will enable you to see how your email will render across 70 email clients and devices and their most popular combinations.
Running such tests prevents your Klaviyo email templates from looking broken on recipients' screens.
9. Export Klaviyo email templates in one click
After creating an email template, you can export it to Klaviyo literally in one click.
You may also edit your templates made with Stripo directly in Klaviyo if needed and send them out to your subscribers from the platform.
To sum up
Klaviyo may help you follow the email marketing strategy and achieve the best results. And with Stripo features, it will only become easier and save you time. Here's a quick reminder:
the drag-and-drop feature lets you create beautiful and customized email templates in minutes;
every template is adaptive for various email service providers;
Brand Guidelines to follow the unique style within the newsletters;
work with the team on an unlimited number of projects;
preview and check how your email templates would look on different devices.
We highly recommend you visit the link to find more Klaviyo templates and customize them according to the style and voice of your company.
There are also plenty of useful articles in our blog for your better understanding of creating email templates online with Stripo and getting some inspiration!
Join over 1 000 000 users
Start with free email template builder — upgrade anytime