Tips and tricks to make your email marketing templates drive results
1. Segment your subscriber database
Segmentation is dividing the audience into separate groups with the same interests. This allows direct messages to an audience that is more likely to respond to them. The more information about new subscribers you have, the easier it is to segment the database.
There are many ways to segment the audience: by geolocation, age, budget, type of mobile device, etc. You can create more personalized advertising by dividing a single target audience into segments.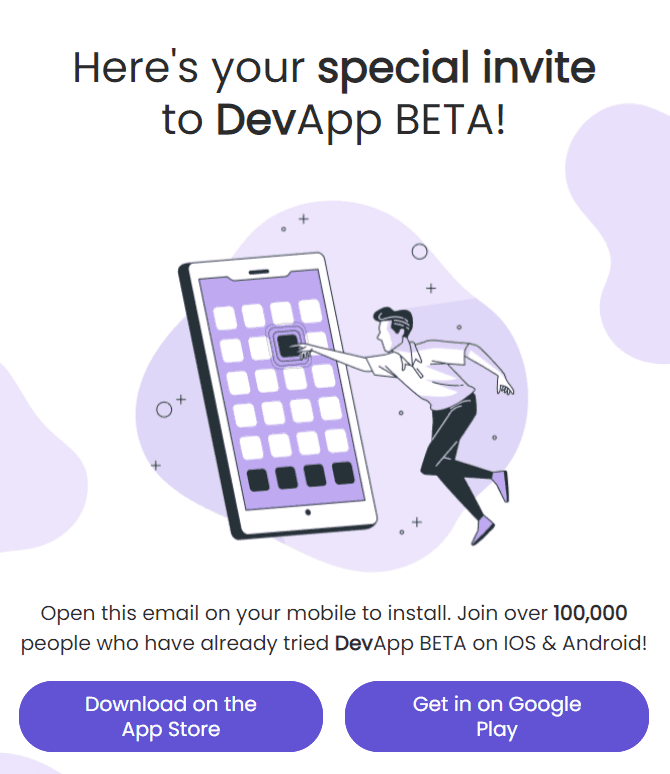 (Source: Stripo template)
When subscribers sign up for your email list, you can ask them some additional questions beyond the typical email address or name. As a thank you for sharing some information about yourself, you can offer them a discount code.
Detailed customer segmentation makes it much easier to interact with your clients' needs. This helps increase conversion through more personalized offers and gives more profits to the brand.
2. Personalize your emails
In the context of email marketing, personalization targets an email marketing campaign to a specific subscriber based on the information and data about him. This information includes name, last purchased product, place of residence, the application's use, and others.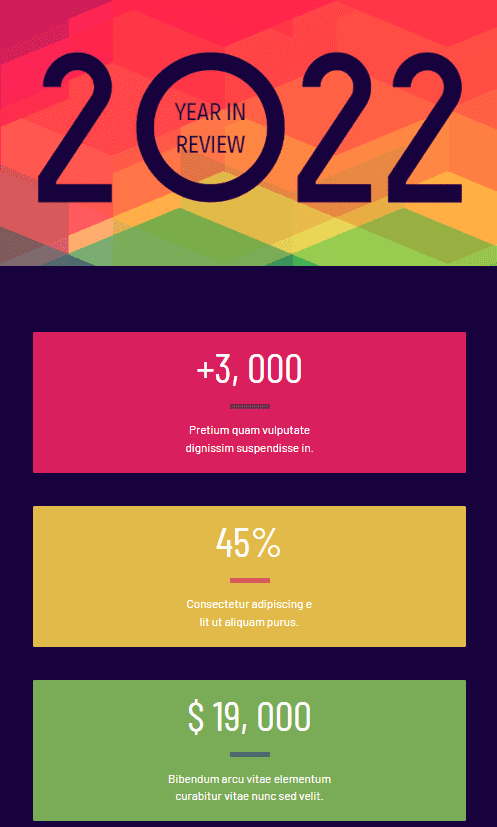 (Source: Stripo template)
Basic personalization tools include using the subscriber's name in the subject line and changing the context according to gender, location, or other data about the client.
Personalized emails increase open rates and click-through rates and can have a significant effect on sales. You can use personalization in promotional emails, but not only. Add the user's name to the transactional emails, and they won't be boring anymore.
The goal of personalized emails is to create a tailored experience. After all, a mailbox is a personal thing. When a customer receives an email, it is better when they feel like it is a note from a friend, not an invasion of their personal space.
3. Re-engage inactive subscribers
Before deleting subscribers from your email list, you need to launch a re-engagement campaign. You can offer them a discount, and if that doesn't work, ask them directly if they want to stay among the subscribers. You will need to include a clear unsubscribe link in this email template.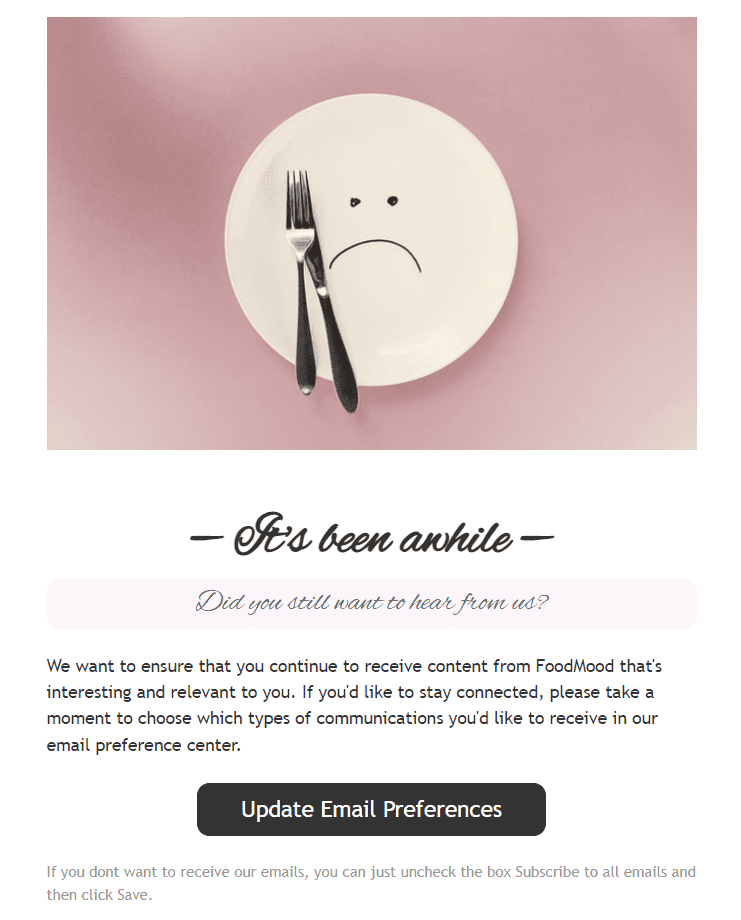 (Source: Stripo template)
The easiest way to get a response is to ask for customer feedback and their email preferences. When you know what your subscriber wants, you can find ways to personalize your email marketing campaigns and increase engagement.
4. Set up trigger emails to send action-based messages
A triggered email is an automated email that customers receive when they take a specific action.
These emails also allow you to make a personalized connection with customers and build relationships with them. Triggered emails have a huge impact on the open rates and click-through rates of email marketing campaigns.
Behavior-triggered emails can make connections less complicated. They let you communicate with customers without thinking about it, help you convert readers, and extend the lifetime value of existing customers.
(Source: Stripo template)
In addition, you can send out triggered emails for tons of reasons, such as to welcome readers and send an initial email, re-engage them, or upsell products or services.
By engaging customers with triggered emails, you can provide the information they require precisely when needed. A trigger email campaign is an effective tool to drive sales and activate your customers.
5. Nurture subscribers with educational content
Most website visitors are not ready to buy yet. However, this doesn't mean that they will never do it. Share valuable content with customers and educate them until they trust you and want to buy from you. Educational content is any type of content that aims to bring value to an audience by teaching them something new.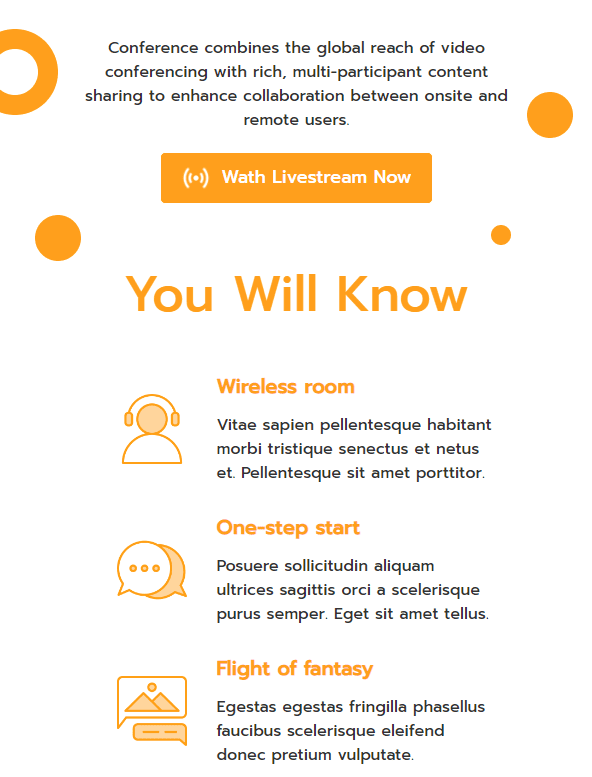 (Source: Stripo template)
What content can be educational?
It's any content that allows you to teach your audience something new and build trust between the company and the buyer. Texts about the benefits of the product, free guides, personalized experiences of using your brand's products, key features of the goods, and in which cases the product can be helpful, etc.
Educational content is an incredible way to make your brand more visible and build authority in your field while giving your audience that additional level of value they crave.
Use industry trends to keep your content relevant and inspiring. Creating a message that people will want to forward to a friend or co-worker is crucial.
6. Use catchy subject lines and clear CTAs
The subject line is one of the essential things for high-quality email marketing.
Designing an excellent email template with the right buttons and engaging content is not enough. To begin with, this email must be opened. The subject line will help with this.
The email subject line needs to be short, eye-catching, and straightforward. It needs to grab the attention of the reader and entice them to open it up.
Tips for subject lines include:
use engaging preview text;

make people feel special — use personalization features;

benefit from emojis;

A/B test your subject lines.
Any email marketing template should include a call to action that leads to a website or landing page. It should be clear to subscribers what action they have to perform. Use words like "Get," "Book now," "Call," etc.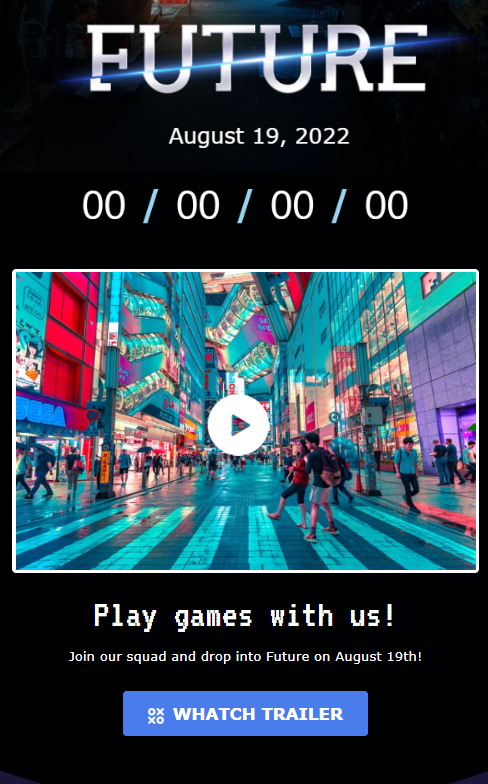 (Source: Stripo template)
Don't include several calls to action in a template — this can confuse consumers. Let it be a single call to action, but clear and understandable.
Any marketing message aims to convert a lead into a customer. Without a call to action, the marketing campaign will be ineffective. CTAs might appear as buttons, images, or hyperlinks. Make them clear and bold because you want leads to be completely sure of the action they need to take.
7. Tell recipients about your brand values
Brand values can be defined as the foundational beliefs that a company stands for. They refer to the "ideals" guiding the brand's actions.
To truly connect with your audience, you must define and express who you are and your business goals. Strong values can lead to loyal customers and business growth. Brand standards serve as a guide for day-to-day actions and long-term decision-making.
8. Benefit from using dynamic content
There are many benefits to adapting dynamic content to your email marketing strategy.
Thanks to dynamic content, you will increase the relevance of the information that the user sees, provide a personalized experience, and increase conversion rates and return visits.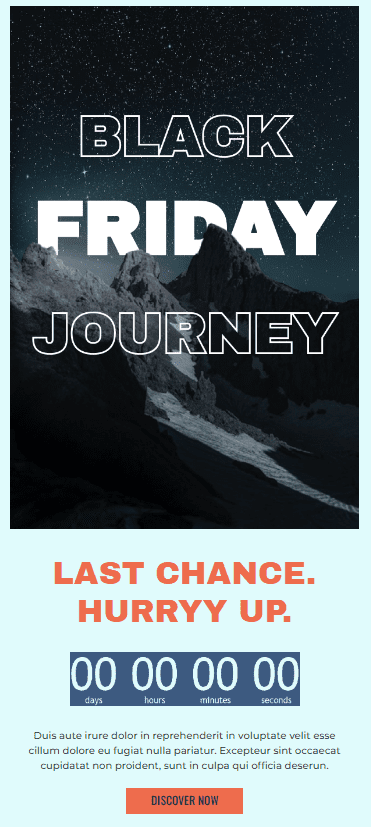 (Source: Stripo template)
In email marketing, dynamic content is manifested through time-limited discount offers or reminders about items left in the shopping cart. Stripo has different custom templates, so you don't have to create them from scratch.
These are automatic messages, but they encourage the user to return to the website and complete the purchase. The sales team will thank you for this kind of automation.
Also, thanks to personalized recommendations, consumers will receive more relevant content, which means that they will be satisfied with the interaction with your brand.
9. Stay on brand
"Staying on brand" and being consistent is not just about the colors, logo, or fonts. It means being honest with consumers, following values, and communicating consistently. The brand can update the website or offer new ideas, but the main thing is that the message or promise of the brand must remain unchanged.
So the most important thing in staying on brand is to stick to the main idea for which the brand was created. And make all decisions according to this idea and the values built on it.
How to use Stripo to get the most out of your email marketing templates?
Download custom fonts to make your emails stand out
Fonts can become your peculiarity in digital marketing, the feature by which you will be recognized. Create a separate template or special font that you will use only for the newsletter templates. Put in a little marketing effort to choose a font that conveys your brand style, upload it, and apply it to your email templates.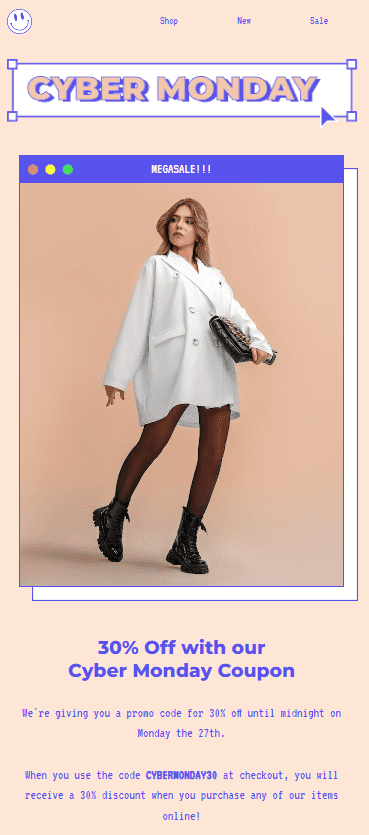 (Source: Stripo template)
Build AMP-powered emails with no coding skills
AMP helps companies optimize their email marketing templates with interactive elements that deliver a unique and engaging user experience.
With Stripo, you can use our drag-and-drop editor for the whole email design or only a few elements. Move content blocks to make the message logical and understandable. Make a responsive design to consider whether the client opened the email template from a mobile device or a laptop.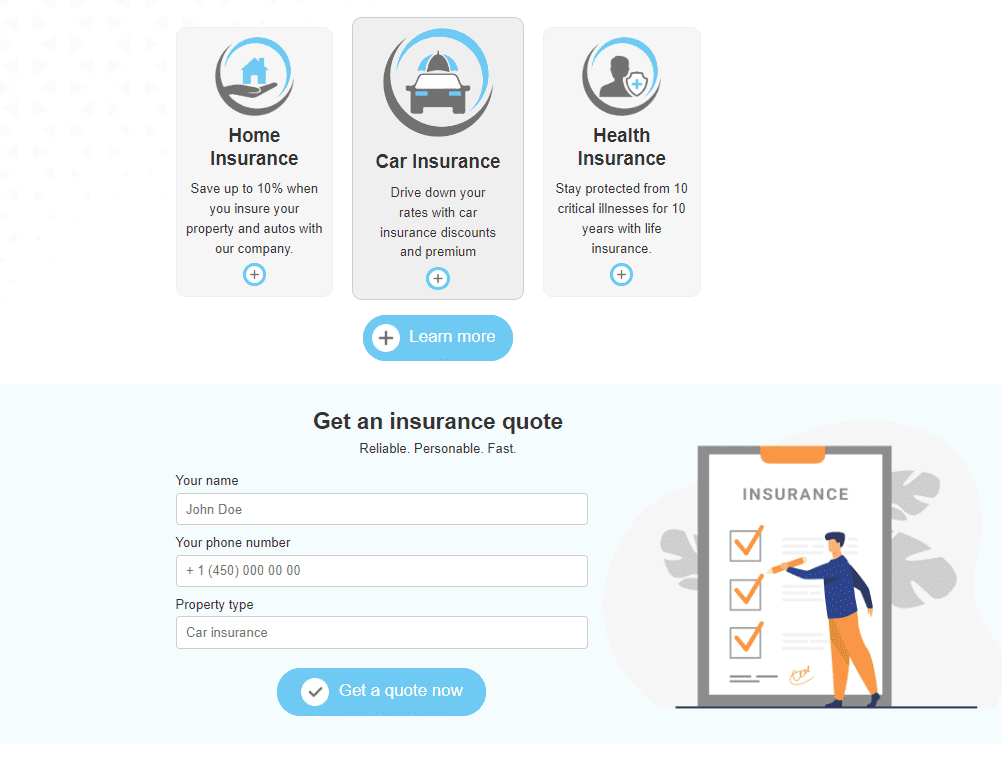 (Source: Stripo template)
For all this, you don't need to be a programmer or have deep design knowledge; just use Stripo.
Set up trigger emails to nurture leads and drive sales
Trigger emails simplify communication and show your active participation in it.
If you make a compelling copy, the client will feel that a real manager is responding to them, not an automated system. Use content blocks in the email marketing template and add images.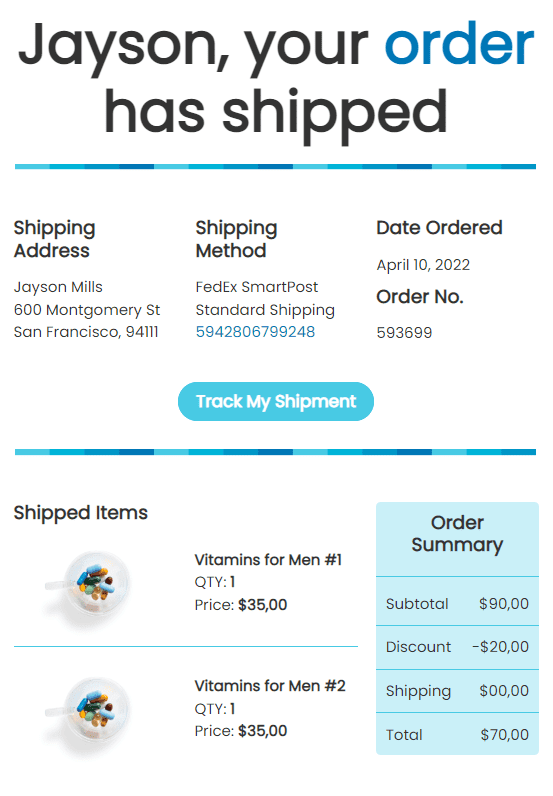 (Source: Stripo template)
Use collaboration tools to work with your teammates
Teamwork is the key to a successful project and a timely email marketing campaign. Email distribution is the joint work of several people. Copywriters write texts, designers prepare images, and email marketers create newsletter templates. To avoid separating all these processes and save time, use tools for collaborative work.
Wrapping up
There are many opportunities to launch various email marketing campaigns without special knowledge and skills. You can read about some of them in this article. Look for even more features on the Stripo website.
Join over 850K users
Start for free — upgrade anytime