Effortless email management: Discover our newest features for simplifying your workflow
23 March

Table of contents
New feature in "Support of Outlook"
Emails and email templates export to Pardot
Export to "Active Campaign"
Wrapping up
1.
New feature in "Support of Outlook"
Hello everyone!

As always, I'm here to highlight the major changes in which we always do our best to make it easier and faster for you to interact with the editor. So now, let's take a look at our new updates.
New feature in "Support of Outlook"
We are introducing a valuable addition to our "Support of Outlook" feature that streamlines the email writing process. Rather than applying changes to each individual email, you can now apply changes to an entire project, saving a significant amount of time and effort. Enabling this feature within a project will ensure that it automatically applies to all emails within that project, making the process even more efficient. But you should take into account that it will work with all new emails and templates by default after implementing the feature. And here, you can check out several ways to turn it on and off:
The first way is the easiest and fastest. You need to choose the tab with projects on the main page (it is near the profile icon) and choose the settings of the necessary project.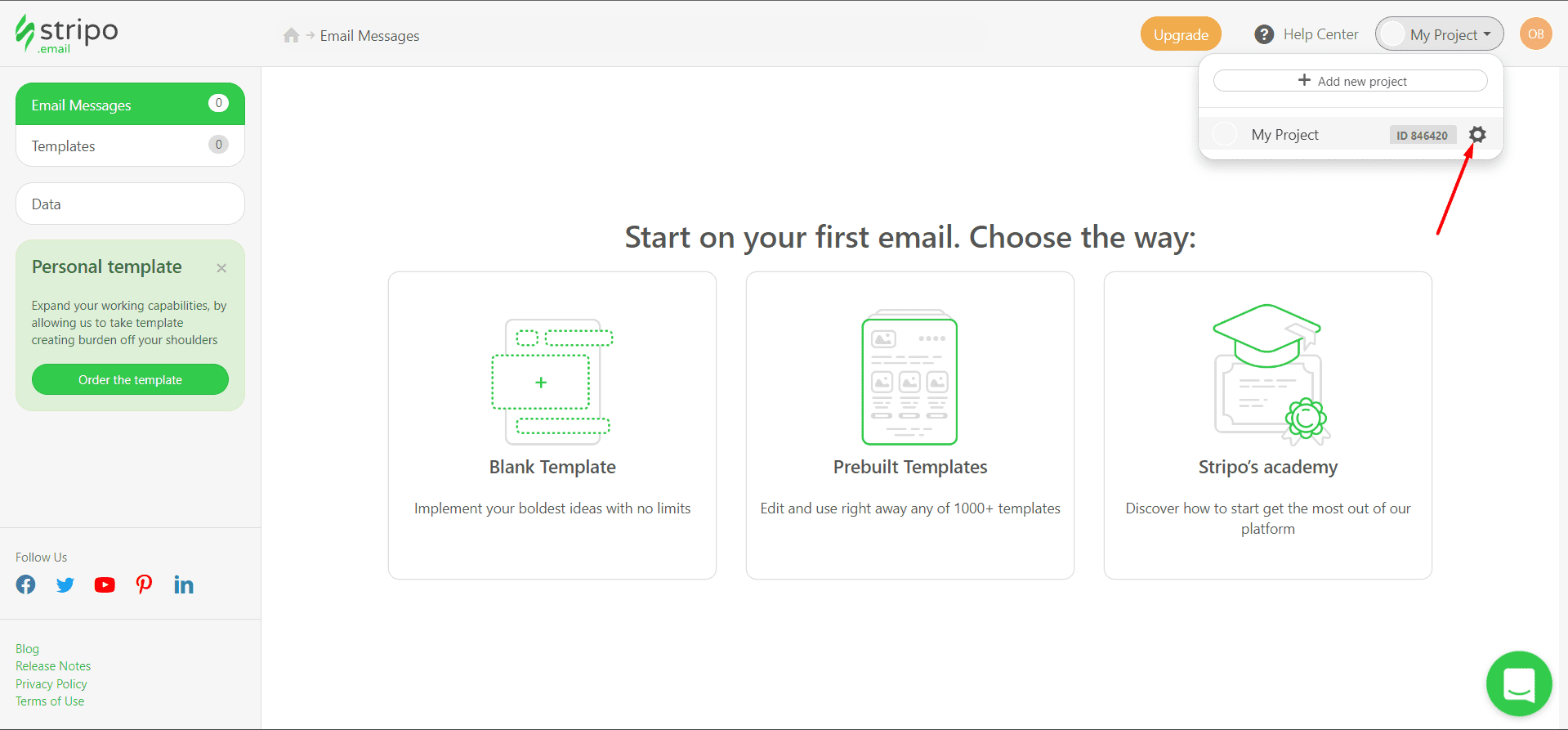 Then scroll a little bit lower, and right after "General Information and Logo," you will see "Support of Outlook."
The second option is:
go to your profile;

select the "Projects" tab;

click on the settings icon of the desired project.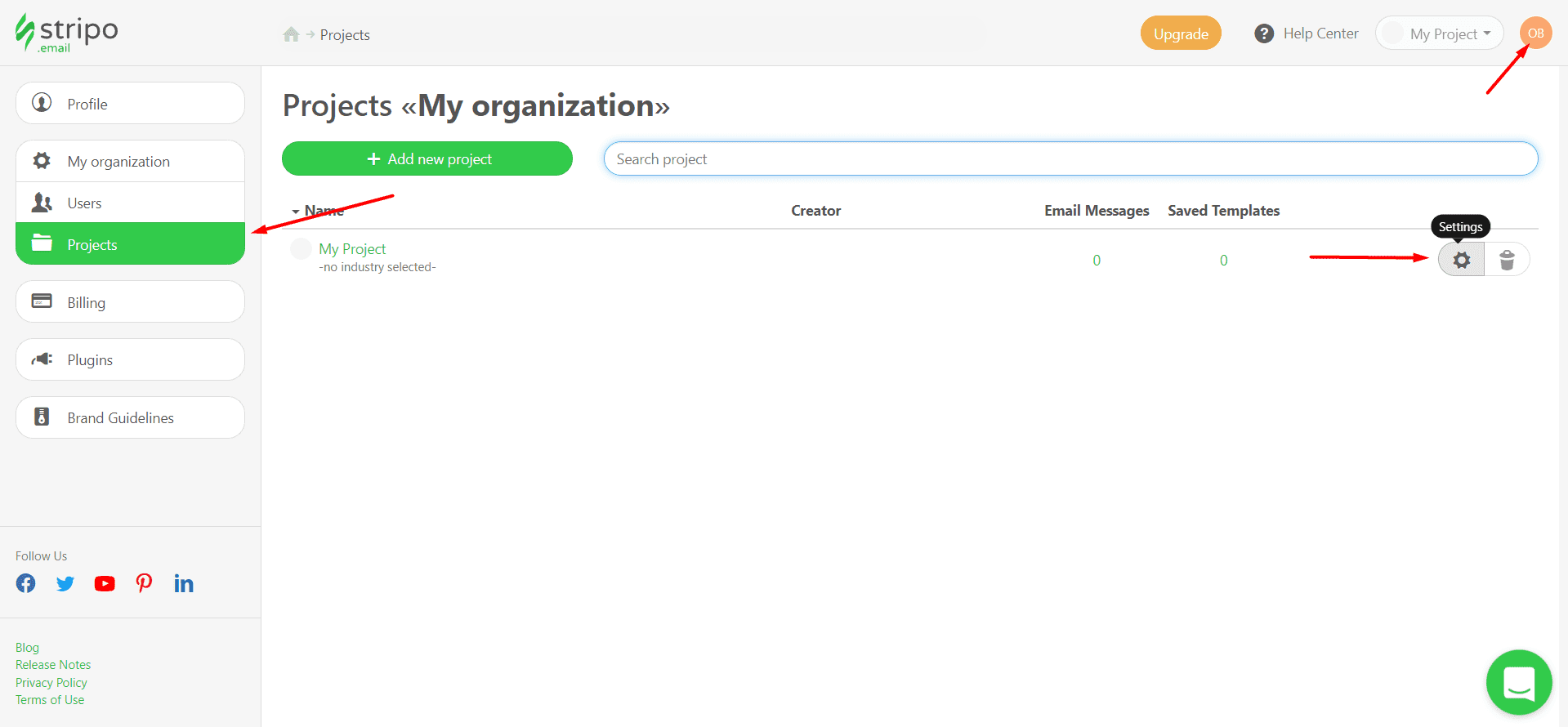 Emails and email templates export to Pardot
For our larger clients, we have included the ability to export templates to Pardot, a marketing automation tool. Exporting the templates allows you to either immediately use them or edit them to their specific requirements using the native editor with code. This feature is particularly beneficial to businesses that utilize Pardot, saving them valuable time and effort in the marketing process.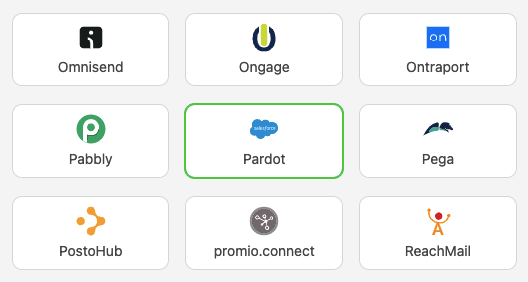 You can find the full guide on how to set up a connection between Stripo and Pardot here.
Export to "Active Campaign"
Another exciting addition is the ability to export to "Active Campaign." With this feature, you can easily edit emails/email templates after export through a drag-and-drop interface, further enhancing the process's efficiency.
You can simply continue to build your template by adding the necessary pieces with the "Structure" section.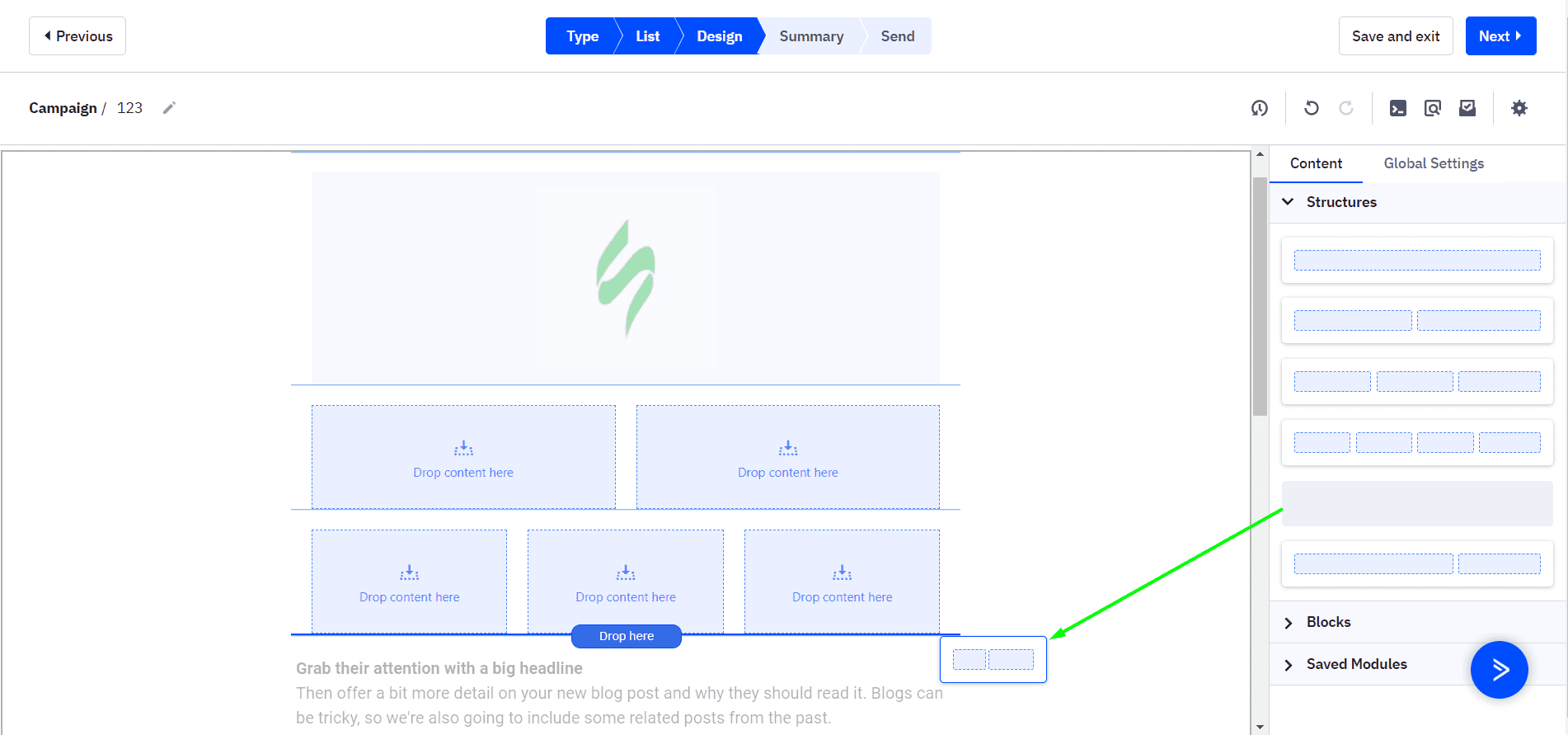 Next, you can fill in these empty fields with your content by selecting what you want in the "Blocks" section.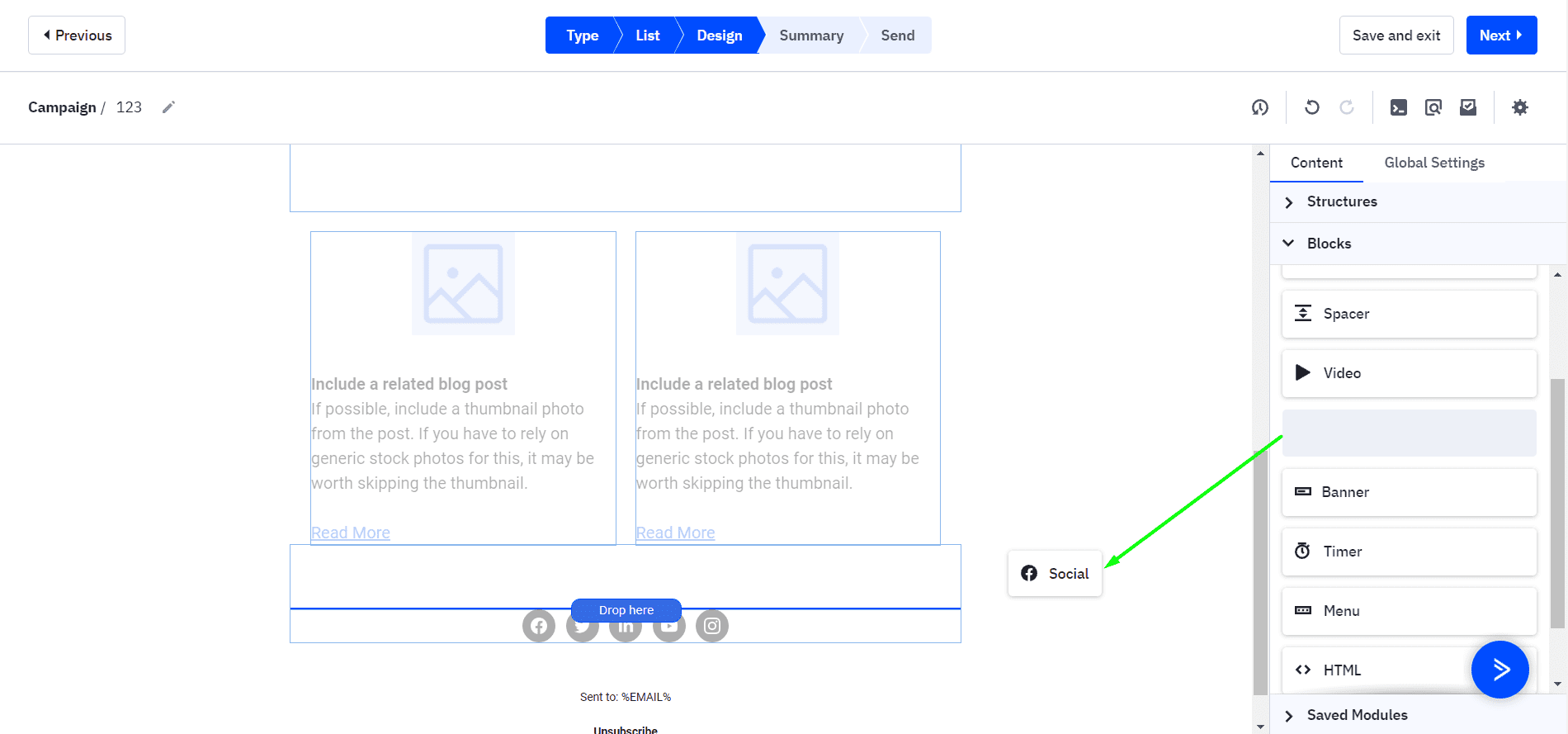 Wrapping up
These features have been designed to improve workflow efficiency, and we are excited to receive feedback on their use. We always take your feedback and suggestions into consideration, ensuring that our product meets your needs. We will continue to develop and improve our product to become better and provide the best possible service. If you're interested in what other updates we've had, you can find them all on the "Release notes" page or subscribe to our newsletter where we always share such big news.
Was this article helpful ?
Thanks for your feedback!