AMP for Email is a must in the world of email marketing today.
More and more companies now get the most out of it.
In this post, you will find the most successful use cases and real stats.
Before we proceed to these cases, we want to remind you that we have published a compilation of AMP email examples to get you started.
You might also like
20 Examples of AMP Emails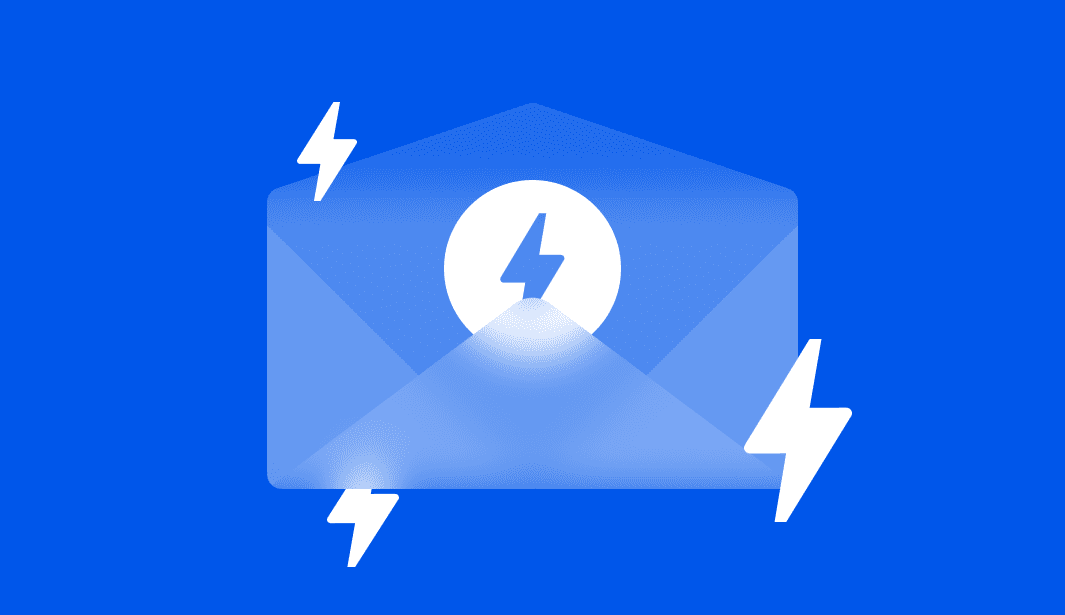 1. Mailmodo: Increasing user response rate by 833%
A jewelry company BlueStone.com along with Mailmodo used AMP to measure NPS in emails.
Interactive emails generated 8.33X times more responses compared to regular HTML emails.
(Source: Mailmodo)
Users were able to rate BlueStone directly in the email.
Stripo sent out a demo invitation email to its users.
Recipients were able to schedule an appointment directly in the email.
The CTOR of this campaign was really high — 17%. Every 6th user scheduled an appointment.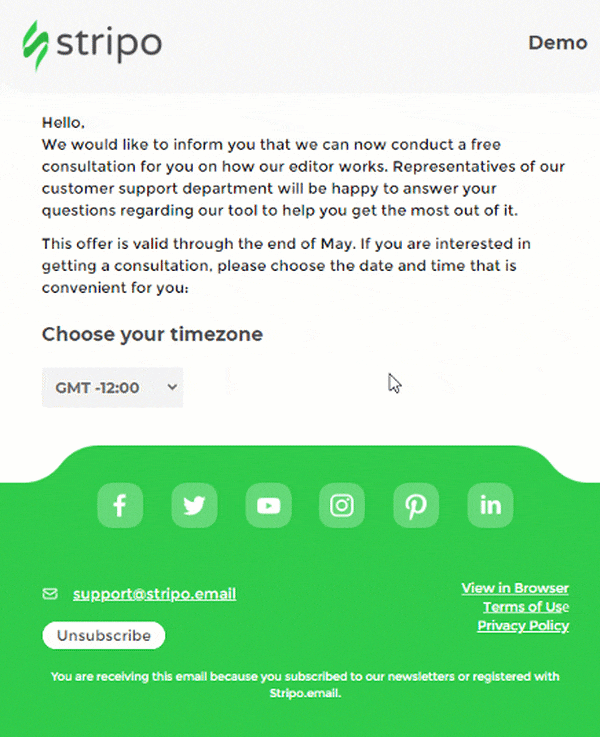 (Source: Email from Stripo)
To implement this interactivity, we designed an AMP email, and embedded the API code given by Cally.ru (it would be impossible to utilize this code in a regular HTML email).
And sent this email to our subscribers.
That's it.
3. AWeber: User engagement increased by 225%
AWeber email marketing software was one of the first senders that supported AMP.
Not only do they let their clients use AMP for Email technology in emails, but also use the latter for their own purposes.
They implemented AMP-powered polls and surveys, feedback forms, and an image carousel in their emails.
(Source: The AMP blog, Google)
They did not measure a particular campaign. Instead, they measured the effectiveness of their entire email marketing before and after AMP.
In total, with AMP, their user engagement increased by 225%.
4. Ecwid: Increasing conversion by 82% with AMP in Abandoned carts
Ecwid, the e-commerce platform, enabled its customers to send dynamic abandoned cart emails. This results in a +82% conversion rate.
(Source: Ecwid)
How did it work?
Recipients were able to see detailed descriptions of the product items they had left in the cart and look at additional product pictures presented in the cart.
5. Stripo: Increasing user response rate by 520% due to interactive forms
Stripo embedded an open form so that its users could leave a comment / share their feedback in emails.
(Source: Email from Stripo)
We ran an AB testing:
50% of our users had to go to an external site to leave feedback about our products;
50% of our users could leave a comment directly in the email via the embedded interactive form.
The interactive form generated 5.2X more feedback than the external form.
Final thoughts
As we can see, AMP emails do increase ROI and improve user engagement. AMP is useful for both eCommerce and SaaS businesses.
All the examples, given in this post, can be built with Stripo easily, with literally no coding skills.
Was this article helpful?
Thanks for your feedback!