Everyone talks about personal touch and customer care, but what exactly is customer care in email marketing? The CleanMyMac (MacPaw) email marketing team has its own secret recipe. We at Stripo decided to find out how taking care of team members and processes in teamwork leads to increased care for subscribers.
In this article, we talk about why fast is only sometimes effective, which stages of email preparation are worth optimizing and which are not, and the personal effectiveness of an email marketer.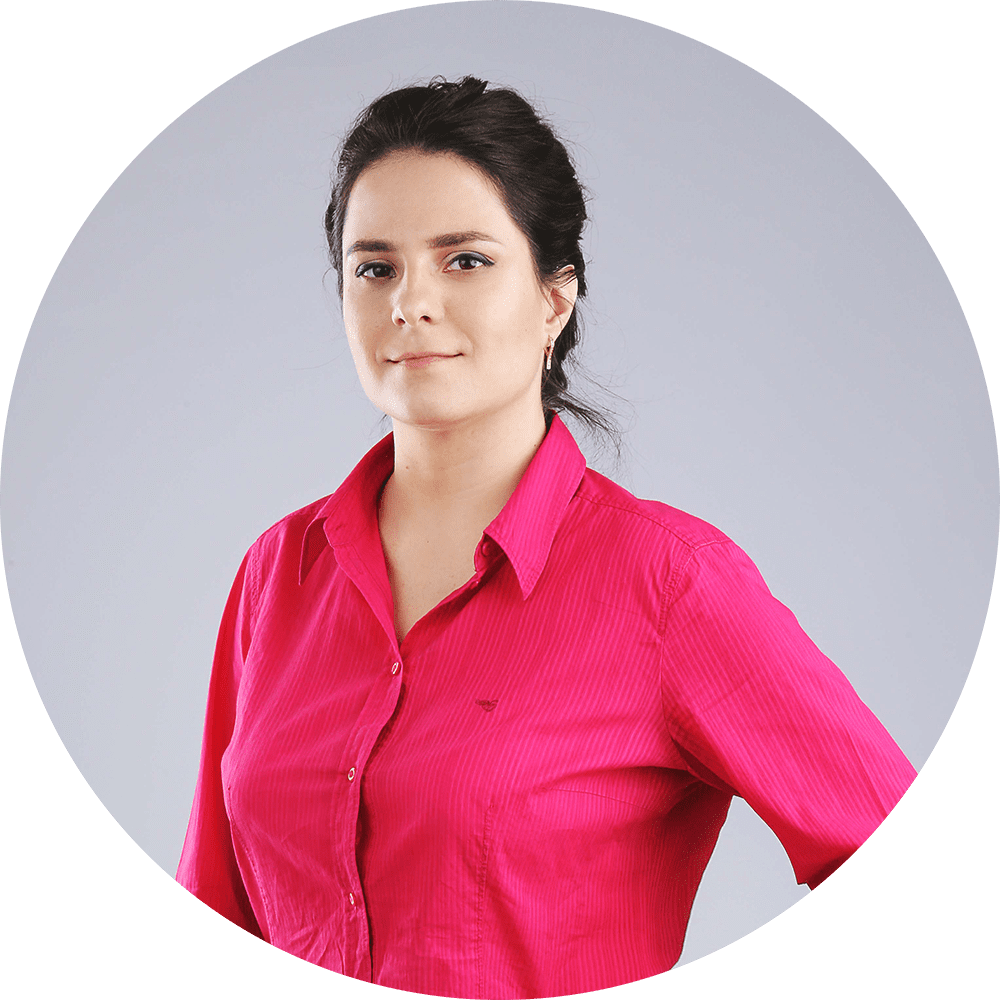 Kateryna Nazarenko is a senior email marketing specialist with over 10 years of experience in email marketing and analytics. She works with CleanMyMac (MacPaw) and shared with us her expert opinion on how to build a resource-based approach to enhance the effectiveness of email marketing teams in a product IT company.
About CleanMyMac (MacPaw):
Developed by the software powerhouse MacPaw, CleanMyMac is an advanced clean-up app designed to power up and protect Macs. The app has been downloaded over 30 million times and has helped users keep their machines in optimum condition for the past 15 years. The latest award-winning version, CleanMyMac X, is available on the Mac App Store. It not only declutters but also protects devices from malware, adware, and more, making it a comprehensive tool for keeping Macs running safely and smoothly for years to come.
Why fast is not always effective
When optimizing the email marketing campaign flow, marketers often focus on reducing the time it takes to prepare a single email. They want to make as many marketing touches as possible with the audience, but they risk making mistakes, causing team burnout, and losing subscriber loyalty.
This is why, in determining the effectiveness of an email marketing team, it is crucial to understand that the optimization process is not only pivotal to teams preparing emails; it's also a concern for the subscribers of each newsletter. Therefore, it's important for the team leader to first make sure that all team members have access to resources for preparing engaging emails.
Let's see how the process works in CleanMyMac (MacPaw).
Who is involved in the email marketing process?
The CleanMyMac email marketing team consists of 2 to 5 people who are divided into two email marketing sub-teams:
one team is engaged in the acquisition process and leads subscribers through the marketing funnel to sales. One of their key tasks is the preparation of promotional emails;
the second is engaged in retention and focused on engagement, creating a funnel, and forming the base.
All actions taken by email marketers are closely intertwined with product development and marketing in general, so all teams take a proactive position and think over strategies for interacting with subscribers.
In addition, designers and copywriters work with teams, and sometimes analysts when it is necessary to collect complex data for segmentation.
In developing one email marketing campaign, up to 10 people can be involved — 5–6 permanently and 3–4 episodically — with a task.
What an email campaign preparation flow looks like
The preparation of each email begins with setting a task. The task can be set by the following personnel:
the email marketer when they see a problem;
the team manager who is a product owner or product marketing manager;
external requests from other products — cross-communication.
Any task is passed through the team manager, who knows the workload, plans for their product, and sets priorities. That is, the team manager is a filter person, a litmus test through which all tasks pass, and ensures that each task is necessary.
This is one of the important points in motivating a team and taking care of subscribers who will receive really important emails.
The process of preparing an email campaign includes the following traditional steps:
The email marketer forms and describes the task in detail and gives it to the copywriter to prepare the text who then passes it to the designer.
The layout is done by an email marketer in Stripo.
The email is passed in HTML for translations to native speakers, and then all localizations are arranged.
Campaigns are launched in CDP.
The email marketer collects analytics.
An important feature of this approach is that different specialists are involved in completing the tasks on various topics, maintaining interest in the work, and not accumulating fatigue.
Team workload and deadlines for email preparation
CleanMyMac usually puts out the main promo email and a follow-up about a week after the main one. Follow-ups mostly do not repeat the contents of the first email; they try to make it different to catch audience members who are not caught by the first one. All of this is accompanied by localizations, sometimes with additional segmentations.
That's why we have one promo email campaign—it's just a bunch of emails and a lot of work on them.

Kateryna Nazarenko, email marketing expert
A few years ago, when the processes were not yet spelled out, the main goal in preparing campaigns was speed. A promo campaign was prepared by the CleanMyMac team in 6–12 hours. The speedy process was constantly in running mode.
But now, they set aside 2–3 weeks for the entire process, from the brief for the email marketer to sending it out. Working at a normal pace ensures that people don't burn out while taking into account that there will always be other tasks in addition to the current promotion campaign.
The collection of results occurs up to one week after sending out the email, but this is considered an additional task that goes in parallel with others.
Important insights for optimizing the email marketing team flow
Of course, all stages of the process need and receive optimization, which can improve the quality of emails and help show care for readers. Here are the top insights we've gleaned from CleanMyMac's experience.
1. Documenting process and results
The team introduced a culture of documenting tasks; each task is described in detail at all stages. All participants in the process are engaged in this process. They use a special sub-tool for documentation, in which everything is recorded with analytics and numbers. Thus, it is easy to determine why and when this particular decision was made.
The discussion surrounding the projects can be conducted using messengers or tools such as Google Docs and other special design tools. Still, the statement of the problem, the progress, and the results of the problem description are collected in one place, creating an additional database. This significantly saves time for the whole team.
With the help of these entries, it is pretty easy to do the following:
analyze success or failure;
record the results of research and campaigns;
see similar problems referring to descriptions of previous ones;
transfer knowledge to subsequent colleagues.
2. Communication on tasks only in one messenger
All communication on tasks is conducted in one working messenger. Chats for various work processes, tasks, and personal correspondence are created in it, and synchronous communication is carried out. Email is used for asynchronous communication when the task is not urgent.
Commenting on tasks can take place in other tools — whether this be in design tools or in Google Docs. However, a more detailed discussion occurs in the messenger so that everyone can see all ideas. That is, they leave a comment on Google Docs but also write in the messenger.
This approach is helpful because team members don't have to search for individual documents or files. All comments and links are in one place and are easily found through a search.
3. Guidelines for copy and design
Guidelines for copy, which contain a detailed description of the brand's tone of voice, are a must for teams. Such guidelines are constantly updated and have essential recommendations for copywriters.
Are you using AI to speed up content creation?
I don't use it yet, but I look in this direction. The main reasons are my doubts about the security of information and, again, concern for subscribers. AI texts are different from those written by our copywriters, and it is important for us to maintain concern for the reader and the pixel of our soul.

Kateryna Nazarenko, email marketing expert
To save time when crafting emails, the team uses Stripo. In the editor, they choose something similar from the templates and add the necessary components or saved modules.
Another aspect of design optimization is the brand book and palettes for working with dark mode. A designer or email marketer often experiences a headache when they try to do everything in branded colors; everything is just a bomb. However, in dark mode, if something goes wrong, it is possible to notice it after testing. In such scenarios, you must return to the designer and find a compromise between good design and what is normally displayed in dark mode.
To avoid wasting time testing every time, CleanMyMac developed a palette to determine how the colors and their combinations look in the layout for different designs. This saves time when designing and building emails.
To boost the process of creating an email design brand book in Stripo, you can generate the Brand Guidelines kit for any project within just a minute.
4. Optimization of work with localizations
Emails in CleanMyMac are localized for up to 7 languages. At the same time, translation services do not provide the necessary quality, so they engage the services of native speakers.
The traditional way of performing localization is to send copies for translation and manually make up all language variants into prepared email templates. However, this is how problems and errors can occur:
the layout can be messed up, especially if you have translated text into a language with long phrases, for example, Spanish;
you may not notice something, for example, not copying a letter and getting a completely different word.
Kateryna saves time by working immediately with the code because then she directly uploads it to the CDP:
According to the flow, we prepare a basic template in English, test it, form HTML, and upload it to another tool—an external service, where the native speaker translates it into other languages, also localized in HTML, which is immediately uploaded to the mailing service.

Kateryna Nazarenko, email marketing expert
By the way, in Stripo, you can upload your custom translations from XLS and JSON files into all emails at once. These translations are added to the respective elements of emails automatically. In addition, you can export all language versions at once to your favorite ESP with one click, as all the language versions of your email are stored in one place.
You can get more knowledge and tools to localize your content in our eBook, The Art of Effective Multilingual Email Marketing.
EBOOK
Effective multilingual email marketing
5. Intermediate approvals
Much attention is paid to intermediate approvals at various stages performed by the email marketing team.
For example, approval is given after writing the copy and making the design and again after establishing the layout. Finally, before the launch, it is shown to the team once more.
You can't eliminate these approvals from the flow because the one who performs the task has a cloudy eye. There were cases when the team noticed risky communication at the last stage after some approvals of all the materials. And the email did not go any further until the necessary corrections were made.
Personal effectiveness of an email marketer
In the overall process of building an effective email marketing team, the personal effectiveness of each specialist plays an important role. CleanMyMac recommends using knowledge sharing, personal management tools, and professional development to improve effectiveness.
Knowledge transfer within the team
Above, we wrote about mandatory documentation for solving all problems. This important practice helps to further train new team members.
Guidelines and brand books are also well suited for knowledge transfer. Thanks to built-in processes and knowledge bases, each new team member avoids having to start from scratch; instead, they can rely on the experience of colleagues.
Personal time management tools
Below are the tools that Kateryna uses:
2Do — planner via Setapp subscription (MacPaw);
own product by CleanMyMac — to make the MacBook work quickly and smoothly;
notes in a notebook;
Google Calendar — allows reminders that can be postponed until you complete a task and records what you did during the day to monitor efficiency;
emails sent to your work email with tasks, so you always see them as a reminder.
Professional growth
Below are some resources to study to grow professionally in email marketing and get inspiration:
email marketing profile blogs (our article);
profile conferences — more for networking and offering helpful information to beginners; these resources are for a broad audience;
Data Camp is an online simulator in which you can practice working with analytics and raw data;
Reforge courses;
study of related areas of expertise.
What are the results of this strategy?
In discussing the effectiveness and results of implementing such strategies to take care of the email marketing team and subscribers, here are some data on promotional campaigns from 2022-2023:
average open rate ~ 57%;
average click rate ~ 1.5%;
average unsubscribe rate < 0.2%
Besides these key indicators, you can see one of the CleanMyMac digest examples in our email crash test.
What parts of the process would you like to improve?
Kateryna has a vision for what could be added to optimize the email marketing flow. Still, most solutions are based on their development or the CDP development.
Key areas for improvement:
Acceleration or automation of routine tasks of an email marketer without losing quality—there may be some new tools that will help carry out tasks.
Acceleration of work with localizations — for example, the insertion of certain changed blocks after translations immediately into HTML; at the output, it is HTML, which migrates to the mailing service in one click.
Wrapping up
Here are the key components of taking care of subscribers and building teamwork processes in email marketing that we have collected:
you should not reduce the timeframe for creating a campaign to the minimum — this will lead to the rapid burnout of specialists, which means that emails may cease to be catchy, interesting, or useful;
you should not use Google Translator (or any other mechanical translation) or AI for text generation — all this distances your messages from readers and will be noticed by them;
do not miss intermediate approvals — they help catch random errors or potentially risky content that may offend someone;
take on only those tasks that ensure subscribers receive an email that is really important to them and not just another email;
introduce a culture of documentation in your team. This will help team members not waste time figuring out what has already been written and free up time to prepare inspiring emails.
And finally, one more vital point from Kateryna: "When the team already has all the tools and work processes and knowledge transfer have been established, one more important component of efficiency remains — the atmosphere and harmony of the team. When tension zones arise, they demotivate, take away energy, and affect team interaction effectiveness, so be sure to pay attention to them."
Was this article helpful?
Thanks for your feedback!