18 October 2018
16 Great Examples of Animated GIFs in Emails
Today, debates about the necessity of a GIF in emails do not stop. Some companies recommend using them in every newsletter templates for emails, while others insist we should use them occasionally. But they all agree on the following: GIFs in emails should be!
That is why we are willing to talk about the best examples of animated GIFs in email marketing campaigns. But let me start with the definition: GIF, also known as animation, means Graphics Interchange Format. In other words, it means an action!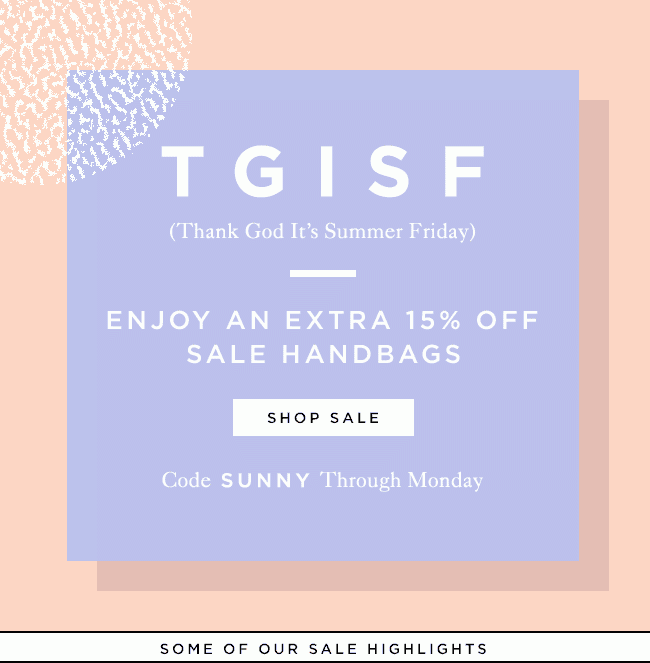 Why would you use it?
Pros you get by adding animated GIFs in emails:
you capture recipients' attention, thus they are likely to read animated emails to the end;
your emails get more engaging or informative but are not overloaded.
you entertain readers;
you urge customers to make a purchase.
These reasons are valuable enough to persuade you to use GIFs, aren't they?
Then watch a short video on how to insert GIFs into emails with Stripo:
So let's now take a look at the best examples of animated emails we have recently seen.
The 16 great animated GIF email examples
Here's a compilation of the best examples with GIFs in emails. Each GIF fulfills its mission.
1. Brooklinen
Mission this GIF fulfills: welcomes customers.
We are well aware of the value and necessity of welcome emails as they set the tone for further communication with customers. Make them exciting and notable by using GIFs.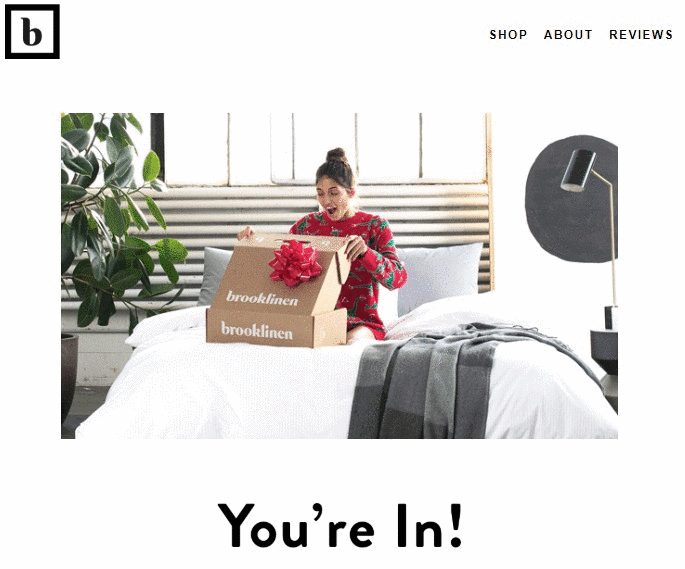 2. Quartz
Mission this GIF fulfills: previews new products.
Must confess, I love reading. And sometimes when buying a book, I need to rely on the annotation or to believe the customers' reviews.
Quartz made my dreams come true: I can look inside the book prior to buying it. I see the fonts, the structure and even that it contains images, which are mandatory for educative books.
Under the GIF, they offer detailed contents of the book.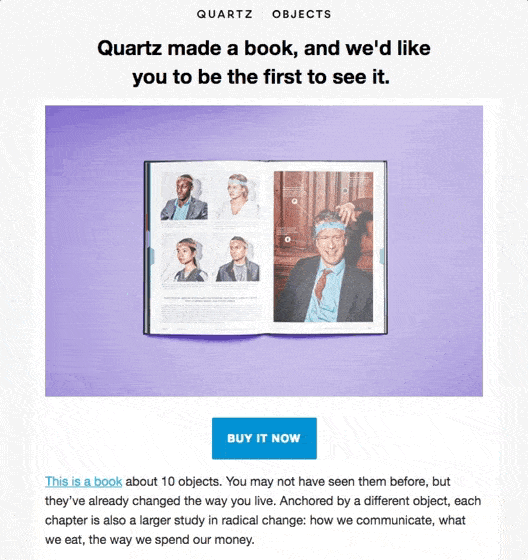 Note: if the animation were a bit slower, that would make the GIF even better.
3. Alit
Mission this GIF fulfills: promotes new products.
Alit demonstrated a great way to introduce their new product by using an animated GIF in their emails. Had not they used GIF in their message instead of a usual text, the description of the product would have been boring to read. And the vast majority of their subscribers would not have noticed this new wine.
Thus, you see that at some stage it is pretty reasonable to animate text for a brief introduction or a manual. This will make the recipients watch your message to the end.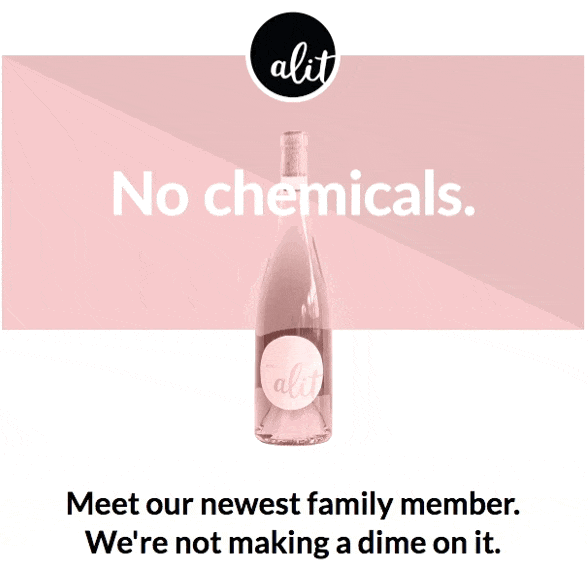 4. Paravel
Mission this GIF fulfills: showcases a rich assortment.
Paravel Company is specialized in luxury bags for travelers. In this interesting way, they demonstrated some items of their rich assortment and promoted a new collection.
Personally, I loved this GIF.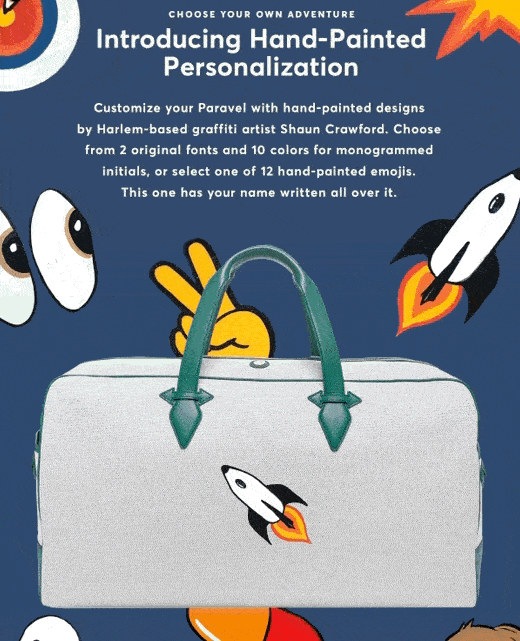 Note: please do not display more than 10 items this way, it can be tiresome for the subscribers.
5. Nike
Mission this GIF fulfills: demonstrates the most popular items.
This is another perfect example of showcasing new items. But Nike makes it more dynamically, by changing the backgrounds and making the images interchange faster.
In fact, Adidas also comes to this trick very often. I dare to suppose that GIF email marketing drives higher CTOR ?
Besides, it is a nice way to showcase some of your new product items instead of placing them all one by one in emails — it saves much room.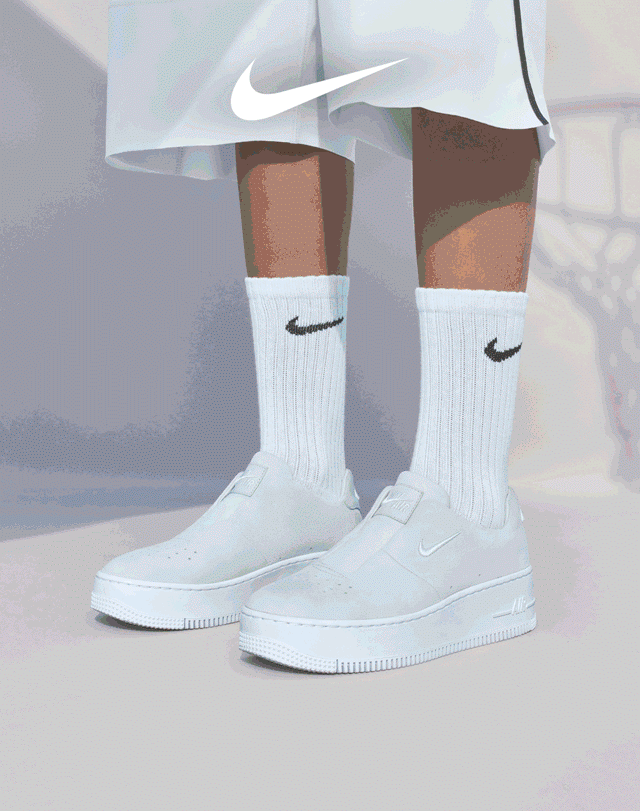 When it comes to showcasing a few product items, image rollover effect can be a good alternative to GIFs. Besides, in this case, recipients choose when to "move" to another image.
6. Chubbies
Mission this GIF fulfills: teaches how to wear apparel.
Chubbies always finds a way to stand out, even when it needs to demonstrate how to turn their new jackets inside out. Even this GIF, like all other elements of the Chubbies newsletters, is made in a humorous way.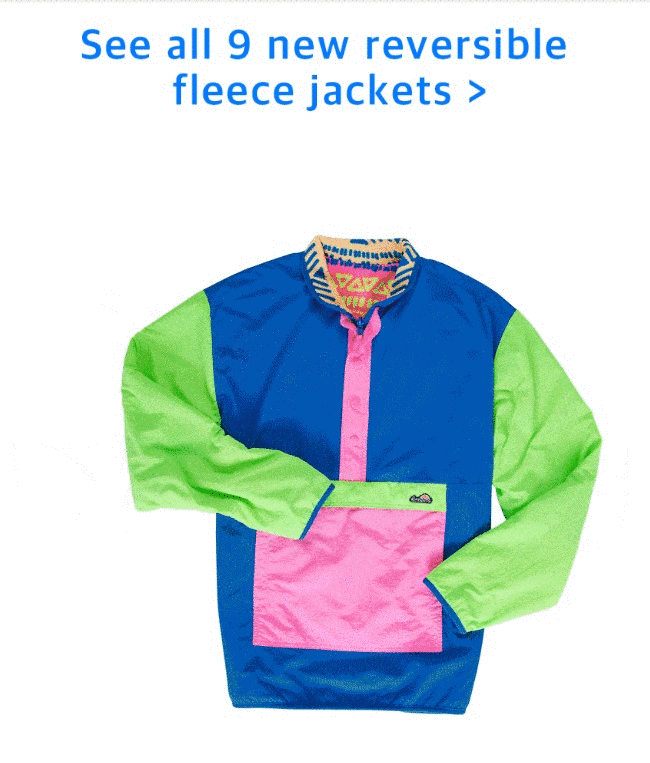 7. Monica Vinader
Mission this GIF fulfills: provides a close-up of product items.
How many times did the absence of a close-up image in emails stop you from buying a product item? But in order to keep the newsletters short and to save some room, email marketers may not include as many images in emails as they want. The Monica Vinader's designers found a perfect solution: they decided to add a GIF to email that provides recipients with a close-up.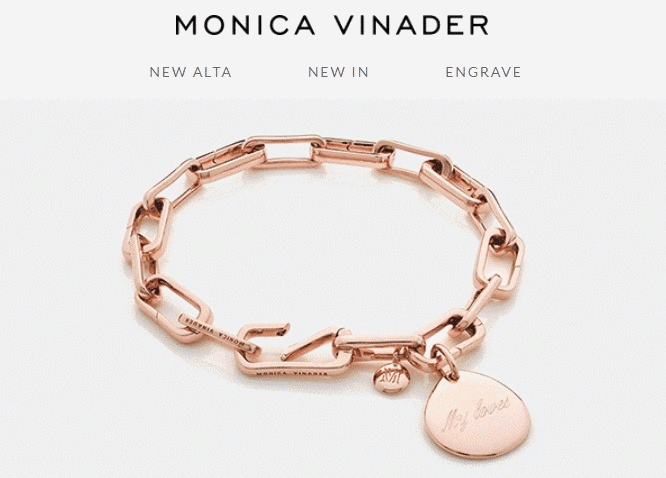 8. The New York Times
Mission this GIF fulfills: draws attention to the text.
A world-famous daily newspaper, based in New York, also sends out its newsletters. Their marketers try to keep the messages conservative, painted in pastel shades — standard colors of the newspaper — and without any distracting objects in them.
But at the same time, you may see some modern features in their messages, as well. No doubt, they go well with the conception of the newspaper.
Let us be honest, who reads the company's slogans? Nobody does. The New York Times implemented a perfect trick: they animated their slogan for the current campaign. And in that simple way, grabbed our attention.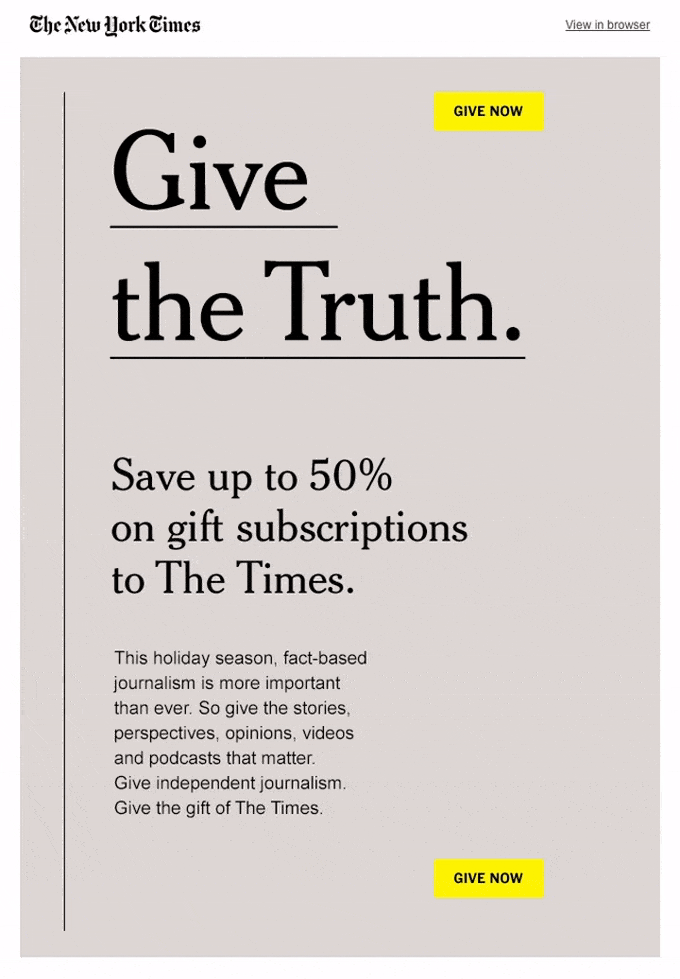 9. Everlane
Mission this GIF fulfills: emphasizes the text.
When you want to draw customers' attention to a problem you raised in a message, you need to make sure the text will be noticed. Animating the latter in the email is kind of a guarantee it will be read.
Everlane succeeded!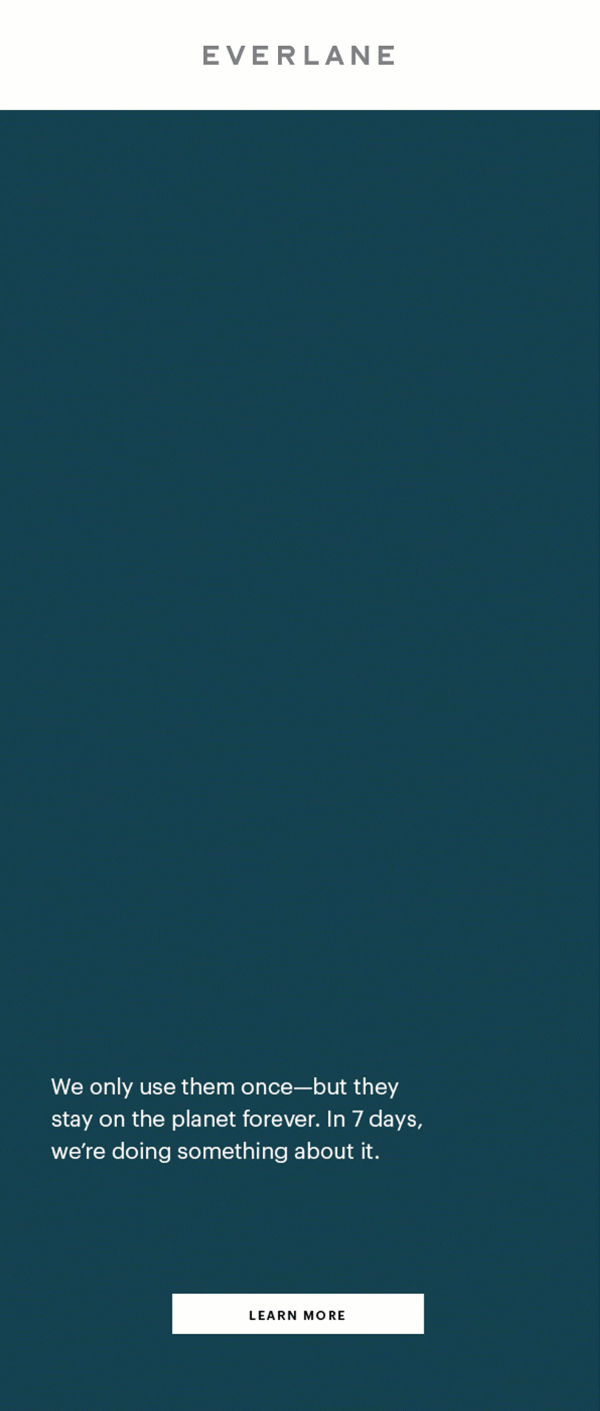 Note: here it's utterly important not to overload such animated email templates with extra images or CTA buttons that might be distracting.
10. Hipmunk
Mission this GIF fulfills: enlivens messages for a special occasion.
Just take a look at this kind chipmunk. He persuaded me to click on the link!
Let me be more specific:
the chipmunk reflects the name of the company "Hipmunk";
his outfit shows the company is aware of the holiday;
a piece a shamrock in his hand stands for indirect congratulations on the holiday.
Creative enough, especially if you do not want to set a decorative background to an entire email.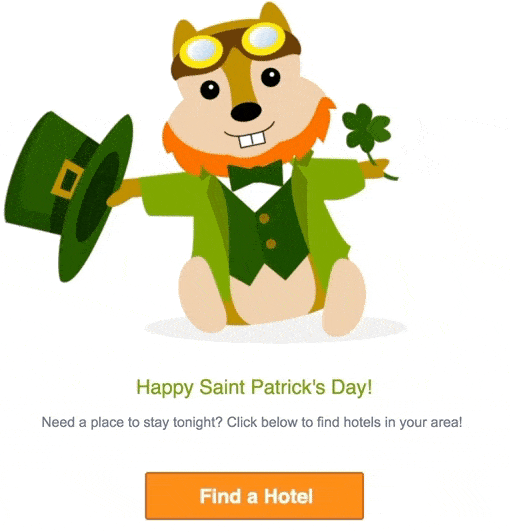 11. Brighton
Mission this GIF fulfills: makes an invitation classy.
Here is an example of a perfect invitation by Brighton. A photo of the terrific necklace set and the stars slightly shining make this animated newsletter classy. From the very beginning, a reader realizes the email is rather about luxury than simple jewelry.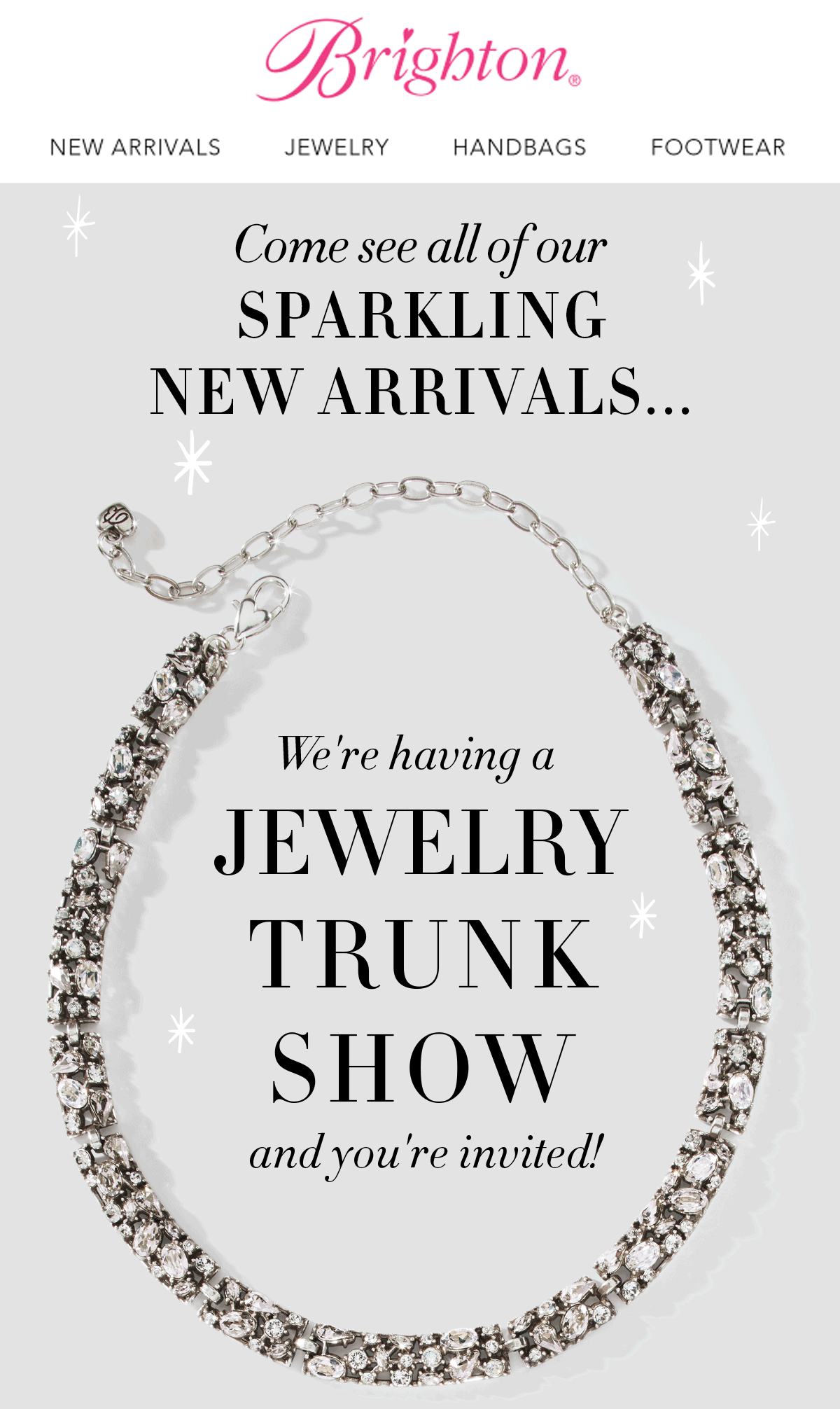 12. CB2
Mission this GIF fulfills: informs subscribers in a funny manner.
CB2 sells furniture and home decor. They found a funny way to announce they perform free shipping. A small GIF attracted my attention but did not distract from reading, as the text was not moving. And the cute dog by itself endeared me to the company.
But if the dog did not only arrive but also moved away that would be amazing.
The email animated GIFs are not necessarily supposed to display the main goal of the company. They may just indirectly complement the idea of the entire campaign.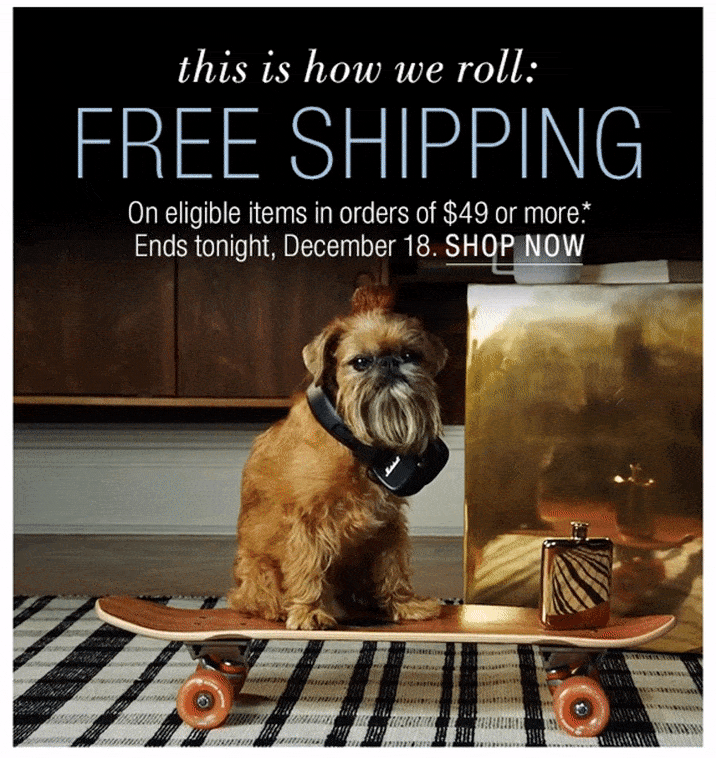 13. Monica Vinader
Mission this GIF fulfills: draws attention to the video.
Sometimes, when scrolling down an email, our customers do not really notice videos we have inserted. And all our efforts go down the drain. In order to prevent this, we may animate the play button or the thumbnail image, as Monica Vinader did.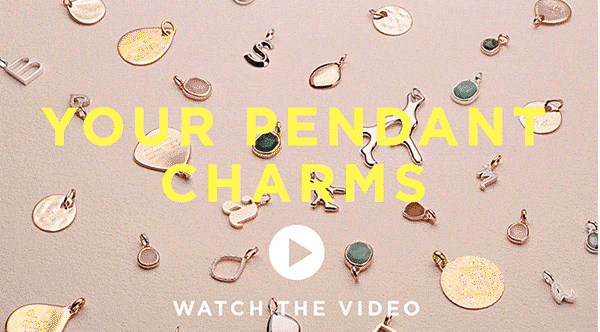 How do you implement this with Stripo:
pull the Video block into the template;
paste the Youtube or Vimeo link in a proper field;
Stripo will automatically fill out the alt text field;
turn the "Custom Thumbnail" button on;
upload your animated button image;
tick "none" in the "play button field as you already have a button.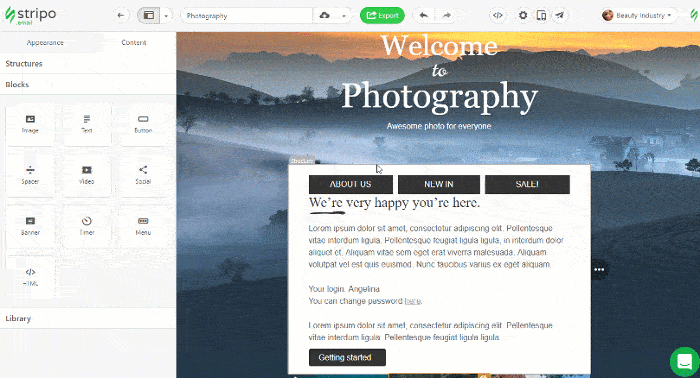 Proven, GIFs in email marketing fulfill their missions — customers notice such buttons and more often watch the videos hidden behind the former.
14. Forever 21
Mission this GIF fulfills: highlights sales.
Ordinary "Sale" or "15% off" do not evoke any emotions, especially during the Black Friday season. Make your offer special, let your emails stand out among others.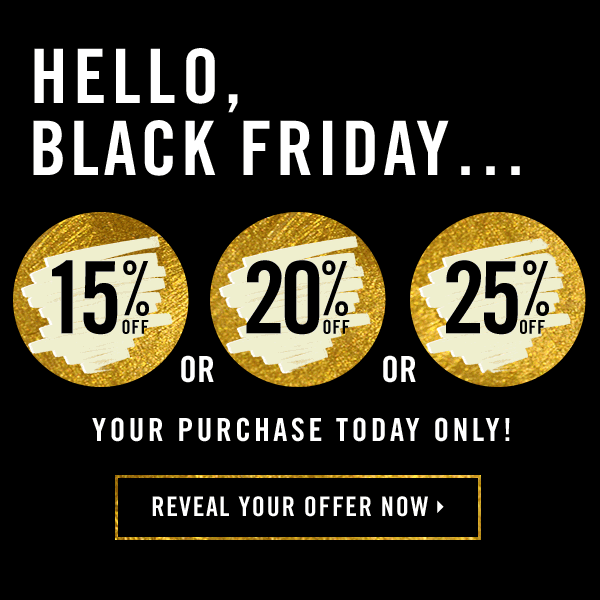 Forever 21 knows for sure: want to improve your CTOR — send a GIF in an email. But remember to make this GIF intriguing.
15. Loft
Mission this GIF fulfills: makes your emails anticipated
A few months ago, we posted an article on how to create an effective teaser email campaign. And GIFs play an essential part in it.
Loft with its email did not tell the customers how high and generous the discount was gonna be, but specified what products items would participate in the upcoming sale. That's a very clever thing to do ?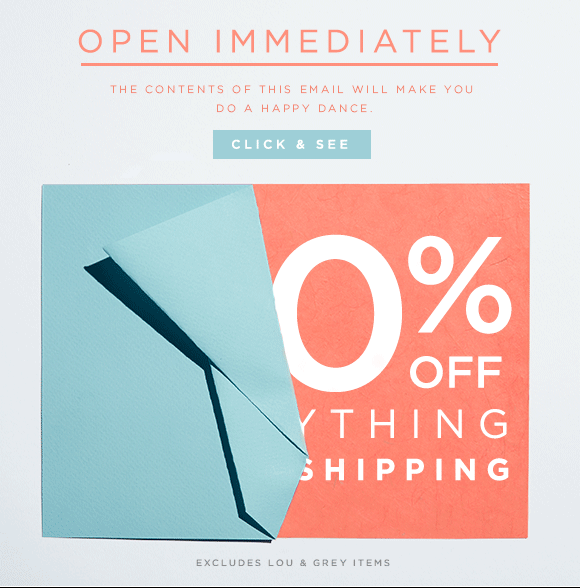 Note: remember to add a proper link to this GIF.
16. HARRY'S
Mission this GIF fulfills: urges recipients in a polite manner.
Now that we notified the customers there's gonna be a sale, we need to urge them to shop with us.
You can do it by:
including a countdown timer to your emails;
adding an image of a clock.
The best thing about this message is that the animated GIF is not too big. It just gently tells recipients they should hurry up in case they want to congratulate their fathers on Father's Day.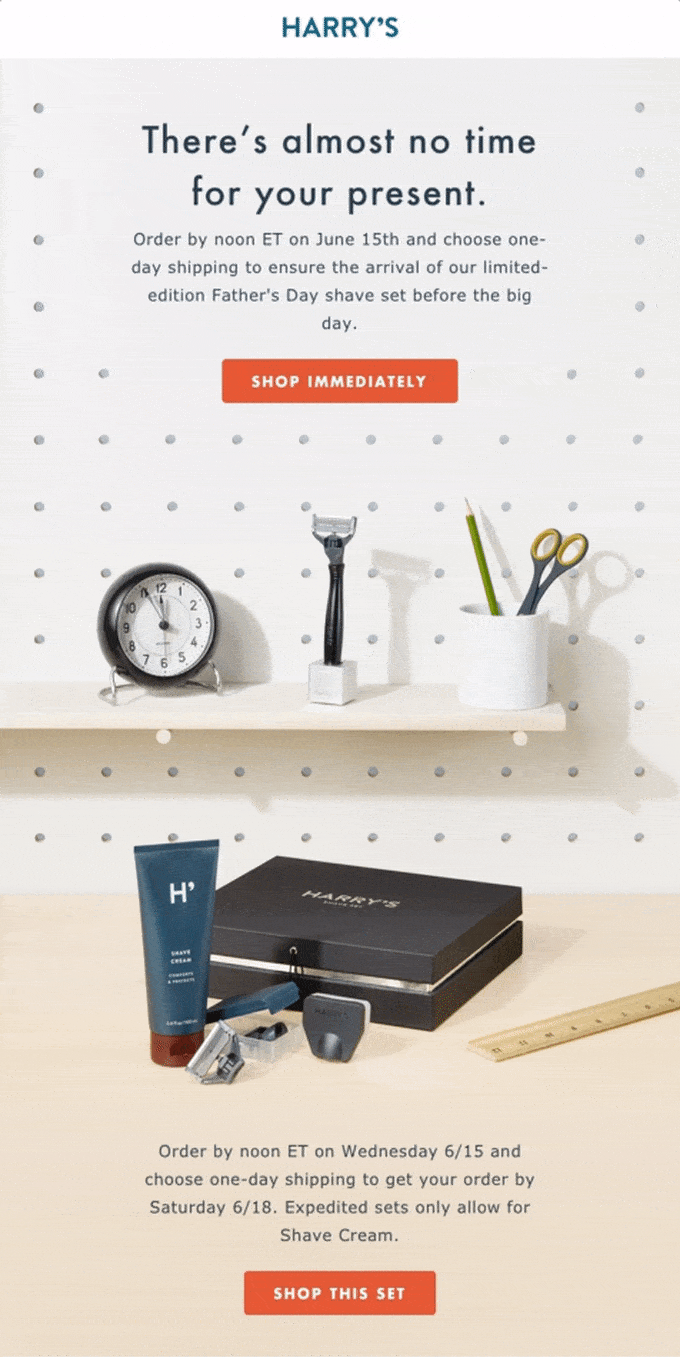 Note: if you do not have time to create such GIFs to urge customers, add a countdown timer. Simply pull Stripo basic "Timer" block into the template. Set the time, fonts, etc.
Summary
Animations in emails play essential parts. It is totally at your discretion whether to use them once in a while or in every email.
Here's the list of simple rules you should stick to when starting a GIF email marketing Campaign:
pay attention to the quality of the images;
compress GIFs;
one GIF at a time to prevent customers from feeling dizzy;
don't hesitate to animate CTA and play buttons.
If you have any questions, please join us on Facebook or email us at contact@stripo.email.
I wish you best of the luck in your future endeavors!