17 September 2019
How to Increase Conversion Rate with Follow-up Series
There are many cases when deals are closed precisely due to follow-ups. The project may not be the only thing in the life of a potential customer. And he or she can put it off, shift it down according to priorities. And your follow-up has a chance to become a good incentive. Therefore, after 2-3 weeks, a person can "wake up". In this article, we will discuss how follow-up emails can increase conversion rate, and generate more sales.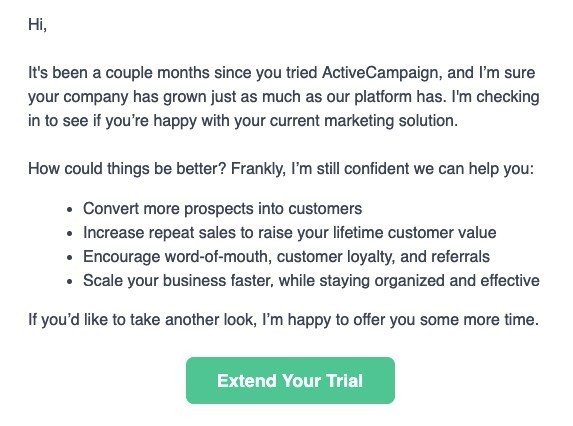 What is the conversion rate?
Conversion rate is the number of registrations/purchases divided by the total number of visitors/recipients and multiplied by 100%.
Basically, the conversion in emails is when the subscriber has taken the path that you asked him or her in a message.
For example, if the message promotes an event, then going to the registration page is only part of the way, but a completed registration is a conversion. If you send out an email every week/month with a link to a blog, you can say if you're improving conversion rates judging by the read posts or the time that users spend on the site after clicking the link.
Some messages lead to a direct conversion (I sell the product, you buy it). But an "indirect" conversion is important if the message leads to the performance of various actions on the site or with the product.
Why is your conversion rate important?
Some marketers, when conducting an email campaign, neglect its analysis. Some look only at the open rate (OR) and return on investment (ROI). Still, others conduct an in-depth analysis of other indicators and get more ambitious results.
Measurement of performance indicators and their subsequent analysis allows you to adjust your email strategy in time. You can more accurately interact with users, give them what they are actively responding to. An email marketing channel is one of the most profitable; therefore, the correct interaction with the reader will allow you to recoup your investments several times.
What is follow-up
In marketing, follow up is your reaction to the actions of your audience with the goal of turning him or her into real customers.
For example, a user downloaded a trial version of a product, left a request, or received a consultation, but never made a purchase. Then you remind about yourself and push him or her to the next step. This is a follow-up.
If a potential customer is not ready to make a decision right now, persistent calls can scare him or her away, whereas the follow-up email is an unobtrusive way to build dialogue.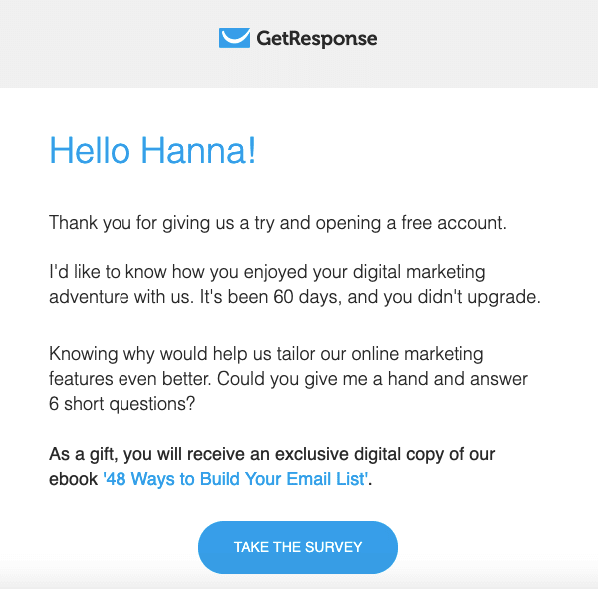 Above is an email you get after your review of GetResponse and after you started a trial but didn't buy yet.
A sequence of such emails builds trust and fuels the user's interest until he or she completes the target action. Effective follow-up is as personalized as possible and takes into account the interests of potential customers. This is what distinguishes follow-up emails from standard ones for everyone.
Follow-ups advantages
You are going to develop a series of follow-ups that will unobtrusively push a client to the target action. But first, you want to make sure that the user opens them at all. After all, there are several emails, and it is logical to assume that with each email sent, user engagement decreases.
How it really works:
increases conversion. There are many reasons why recipients do not open emails, for example, they are busy or have too many incoming messages. A follow-up email is an effective way to improve conversion rate and increase brand value and help users at every stage of the customer's journey;

helps build trusting relationships. A follow-up email is not a single cold action but a message that shows customers your care and participation. With it, companies increase user engagement and provide mutually beneficial relationships in the long run;

weeds out uninterested customers. You cannot convert people who are indifferent from the very beginning. Perhaps they signed up hoping to get something for free. Follow-up email helps separate the interested audience from users who will never become brand customers.
This means follow up emails work. Forbes mentioned that an average person receives 147 (!) emails per day. He or she may not notice one email, but a series of follow-ups will increase the chances of reaching him or her.
Key principles of the follow-up emails
Frequency of email sendings
Consistency is essential for follow-ups.
To determine the frequency of sending, analyze the behavior of the audience. Suppose you are selling an expensive service and a person needs time to decide. Then stretch follow up series for 1-2 months. And let there be at least five emails in the series.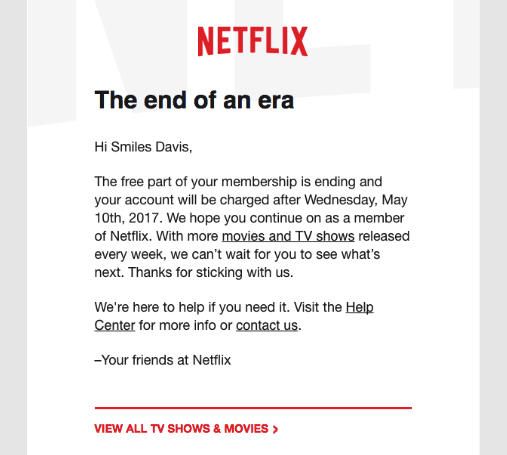 (source: Really Good Emails)
For example, the American video service Netflix during the free subscription (one month) sends six follow-ups, encouraging customers to pay for the subscription after a trial period.
Usefulness and importance
The task of any follow-up is to maintain the interest of a potential client and not let it go out of sight. To do this, share with people what is really important and useful for them. Then they are more likely to become your real customers.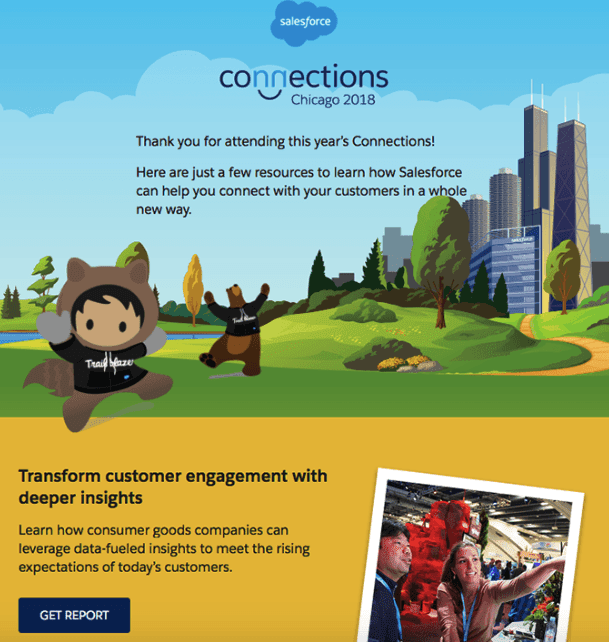 (source: Really Good Emails)
Be concise
Unlike newsletter emails, which are generally not limited in length, follow-ups should be concise and clear. Simplicity and transparency are important, especially in the field of B2B communications, where the main idea is to motivate the client to interact.
Call to action
Each email should end with an understandable call to action. Imagine that you convinced a person to become your client, but did not tell how. Do you think they will look by themselves? No, they will just forget about you.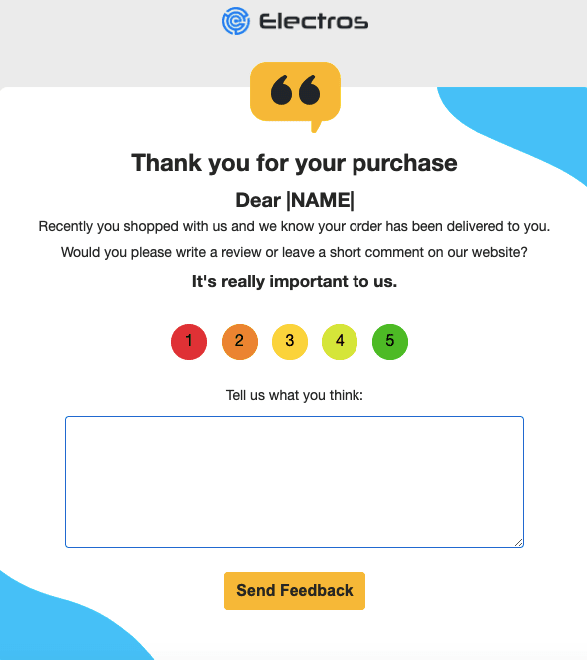 To get follow-up feedback, simply explain to the user what to do and what benefits they will receive.
The perfect call to action:
appears in every email;

attracts attention;

is clear and transparent;

prompts to act;

does not require additional effort.
When to send a follow-up
There is no specific time that is best suited for sending a follow-up. You should rely on intuition, open rate statistics, and other metrics. For example, if the follow-ups sent at 3 p.m. went mostly unnoticed, send the next follow-up in the evening. If this does not bring the desired results, send another one in the morning.
Follow-up email allows you to try different options until the subscriber performs the desired action.
Examples of successful emails for different types of contacts
As we mentioned above, follow-ups are personalized emails and accordingly require different content depending on the type of potential client. Let's consider a few options.
Leads
You have contact information of people who have shown interest but have not become customers yet. For example, they downloaded a trial version of the service or registered for the event, and then disappeared.
The task of this follow up is to familiarize the potential customer with the service and push him or her to purchase.
What to write about:
give thanks for interest;

remind about the last agreement or meeting if it happened;

share training materials;

talk about the service and the result they get;

offer discounts to subscribers;

introduce their personal manager/assistant;

share customers' reviews and stories.
Please note that all those points in one email might be too much so don't overdose your text with information.

Customers
You have made a deal with a client and want him or her to continue to use your services. Now your task is to motivate him or her to buy more, leave reviews and become a brand advocate.
What to write about:
suggest leaving a review;

recommend related accessories;

advice similar products;

talk about the loyalty program.
Sequences of such emails are widely used by online stores. This is what the follow-up offer to replenish stocks looks like some time after the purchase.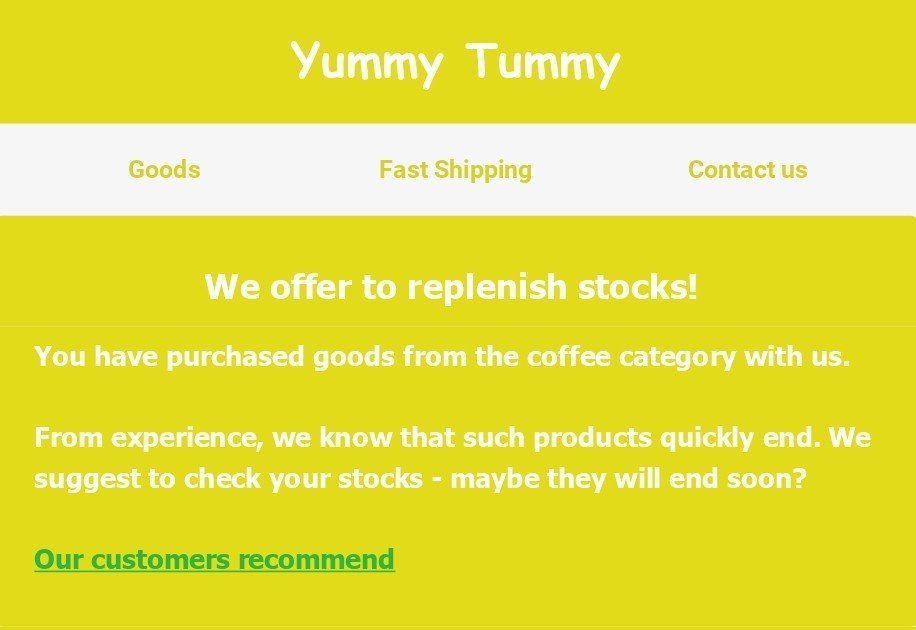 Also, if your client filled his or her cart and suddenly left it, you might need to get him back to him or her with an abandoned cart email.
Lost customers
People who once made a purchase and then stopped communicating should also be reminded of your brand. The task of this follow-up is to reactivate old customers and engage in communication.
What to write about:
ask why the client stopped using your service;

offer assistance in solving the problem;

give an exclusive discount — works best for online stores. You cannot just start emailing them again without offering something really valuable at generously low prices;

share new features that you've just released.
Remind the client of everything that interests him or her personally.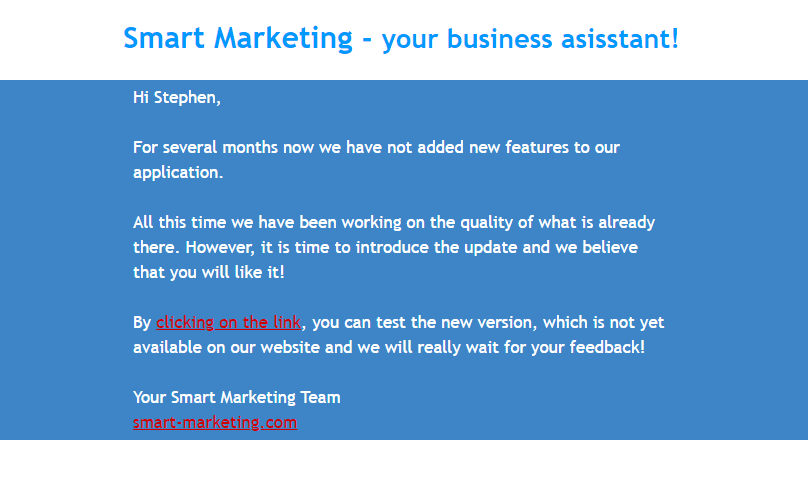 It is important to remember that the text is only a part of the success and an important part in the perception of writing is the visual design. In our editor, you can make your fantasies come true and create a truly selling email.
For more information on how to build an effective re-engagement email, please refer to our dedicated blog post.
Final words
If you generate hundreds of leads and do not want to lose them, you should definitely implement follow up series. Such emails motivate customers to choose a paid subscription instead of a free one, make an appointment if necessary, leave a review, buy other products on the website, and so on. By using our tips to increase conversion rate, you will develop a series of follow-ups that will bring you new deals.
If you want more examples of successful emails, we suggest that you check our Stripo templates!