30 July 2018
10 B2B Email Marketing Best Practices
Email marketing is one of the most effective marketing strategies to scale any business. A study by eConsultancy says that a whopping 74% of marketers perceive email marketing as an impeccable marketing channel that facilitates ROI significantly. That speaks volumes about the immense potential of email marketing.
Now, imagine combining it with a B2B marketing strategy. Wouldn't it work wonders for your business? Well, let's dig deeper into it and take a closer look at what exactly B2B emailing is.
B2B or business to business is a concept that involves communication between two or more business entities for the exchange of a plethora of services, products, or information.
Further, integrating it with email marketing makes it a stronger entity. To put it in other words, business to business email marketing makes the whole business process clear and precise. From understanding the purchasing logic and reasoning of the other business to focusing on critical aspects such as money, resources, and time of a business; B2B email marketing helps you do it all seamlessly.
Still on the fence? Not sure if B2B email marketing can be your thing? Well, these B2B email marketing statistics and insights might clear your perspective on B2B emailing then:
68% of companies rank email marketing as an excellent business channel for its capability of bringing approximately 23% of the overall sales;
The return on investment in email marketing is as high as $43 for every $1 spent;
According to a study by BtoB Magazine, 59% of B2B marketers believe that email marketing has the highest impact on the overall revenue generation.
These statistics say it all. In short, B2B email marketing campaigns are by far the best way of channelizing your sales and profit. Hopefully, you have figured it by now. But if you haven't, you might be missing out on something big. Want to know why B2B marketing emails are the need of the hour? Well, these points will give you a clear picture for sure:
Since B2B marketing emails don't require any additional cost of printing or advertising space; it becomes a very low-cost marketing channel for the marketer.
There is a lot of email marketing software that lets you keep a check on the click-through, open, and conversion rate. Such B2B marketing metrics can help measure your progress and take corrective measures if needed.
Hassle-free and easy to implement
Not only they can be created effortlessly but can also be sent to the prospective client in no time. Additionally, you can develop it on the internal ESP platform without any hullabaloo of big shot design teams.
Executing B2B email marketing doesn't require any rocket science but, a thorough knowledge of its best practices can help you get that competitive edge. So, here's a list of 10 B2B email marketing best practices that can make you a pro in it in no time.
10 B2B Email Marketing Best Practices
1. Precise and clear subject line
Do you know 35% of email recipients click through an email by the subject line itself? Hence, it is imperative to make your subject line enticing enough for your reader to open and read the email. Keeping it simple is the key. Just be precise and clear with your idea while putting it in a summarized and customized manner.

2. Personalization works
Make personalization your B2B email marketing mantra. You can do it easily by adding the first name of the recipient in the email. In fact, a study shows that conversion and click-through rates accelerate up to 10% and 14% respectively with relevant hyper-personalized emails.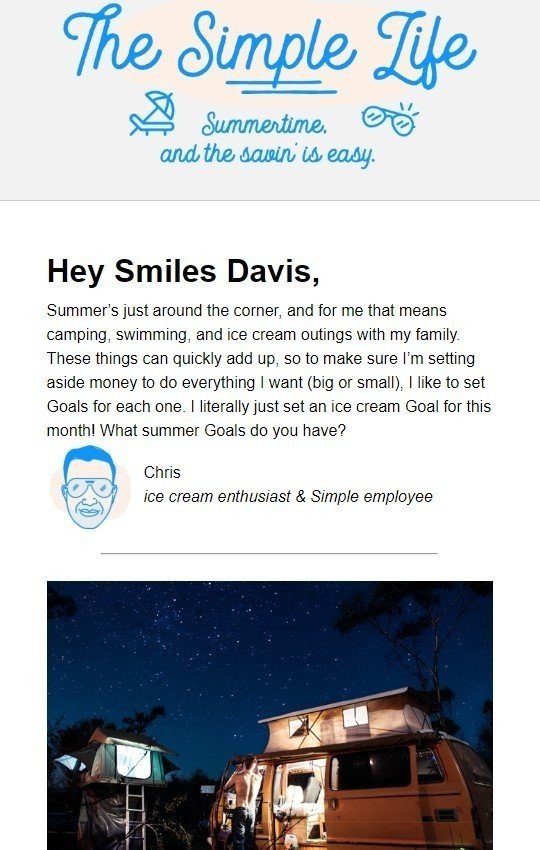 3. Proper segmentation
To make sure that recipients click through your email, it is critical to send the right message to the right person. In short, it should be engaging for the reader. This is where segmentation helps. Segment your target audience according to demographics, buying pattern, content download, industry, etc., and see how your click-through rate escalates every time.
4. The connection between email content and subject line
Remember your email subject line is the mirror of your content. Hence, make sure you do the needful and not just put a fancy subject line to enhance the click-through rates. You might just end up with unsubscribes or spam complaints.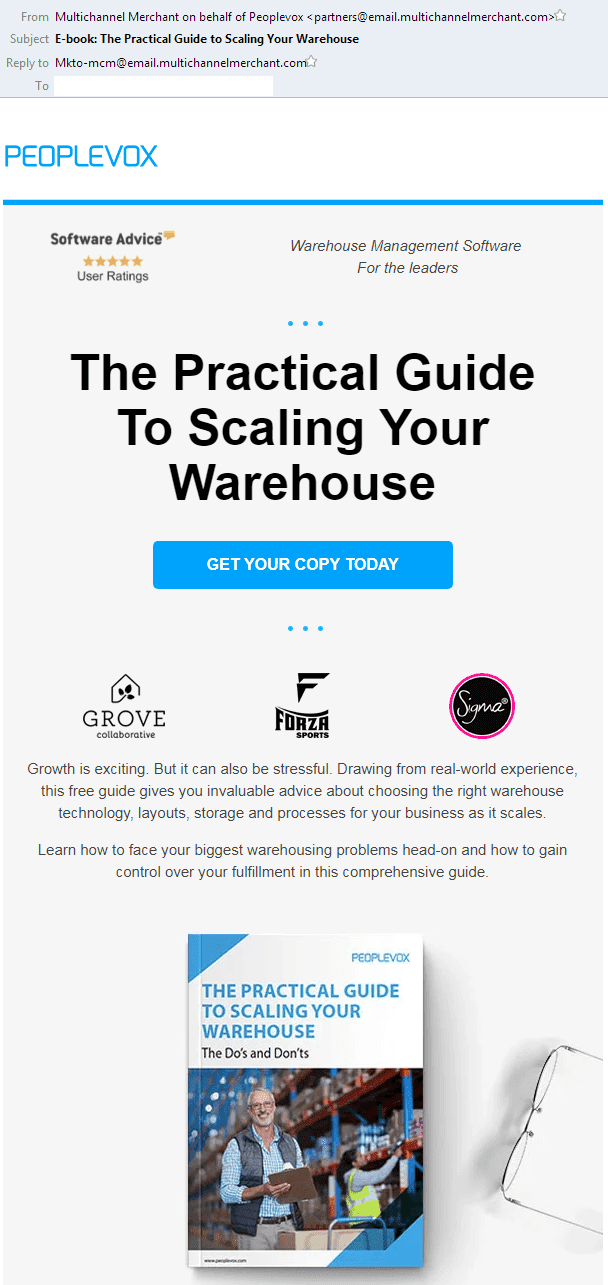 5. Say no to jargon
Avoid unnecessary jargon. After all, you don't want to confuse your audience. Using flowery language or exaggerated words might just decrease the credibility of your firm.
6. Images are a must
Images increase the readability of the texts. Insert relevant images in email templates wherever required. However, make it a point to compress the file size to decrease the load time. It will increase the chances of subscribers giving it a read.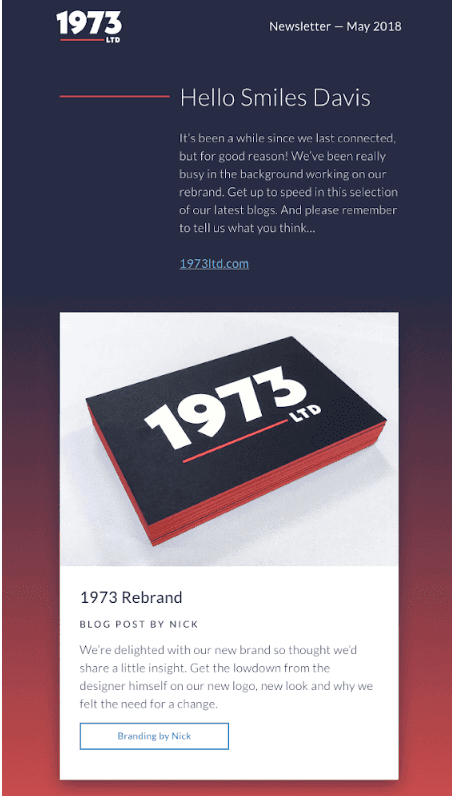 7. Follow your branding guidelines
It is of paramount importance to follow your branding guidelines so that the subscriber can instantly figure out your brand at the first glance of the email. Your logo, fonts, and all design elements should be in sync with the brand personality.
8. Add Alt-text to images
As emails are either displayed in HTML or plain text in the email client, the recipient might not be able to see the images by default. So, inserting Alt-text for every image is important.
Stripo editor fills out alt text automatically.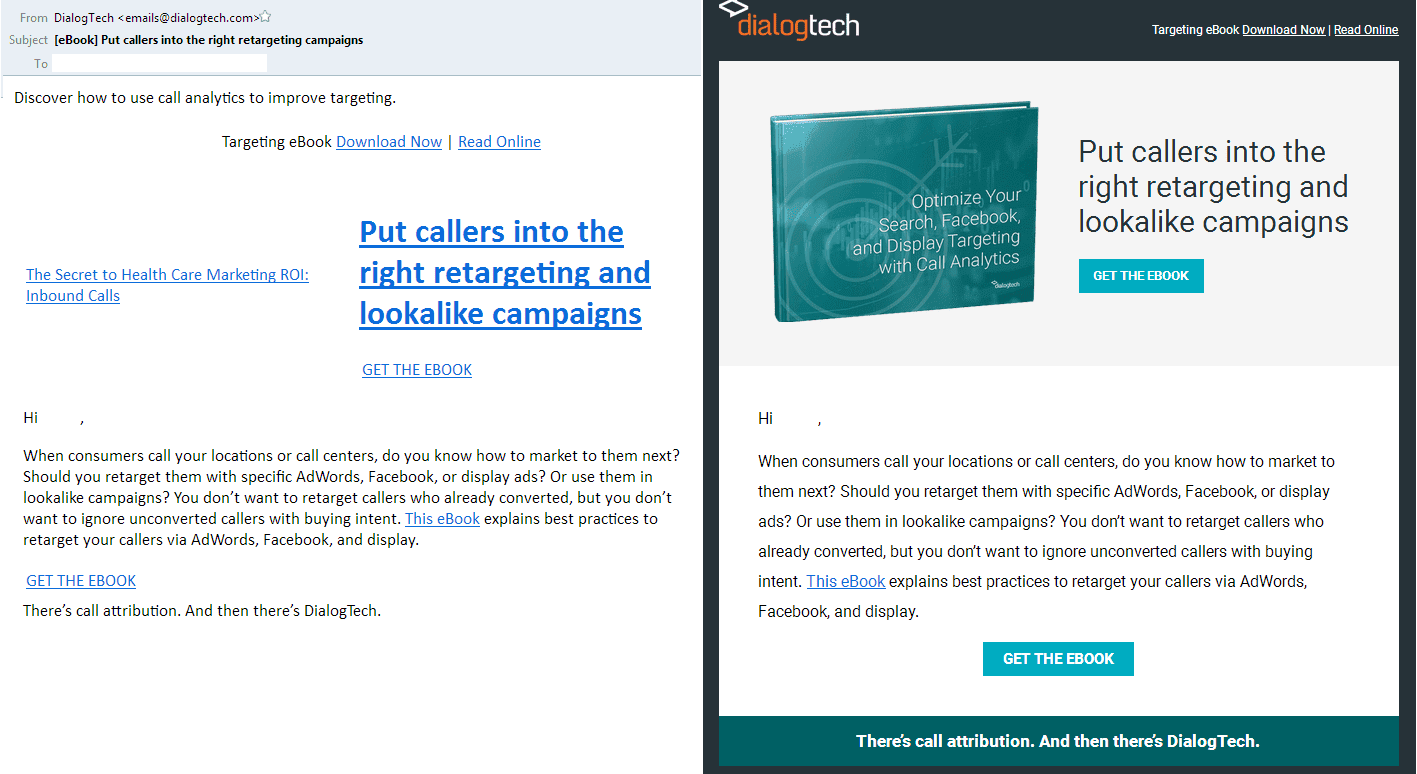 9. Add social media buttons
Social media sharing is the best word-of-mouth promotion you can ever get. So, why not include it in your email and let your recipients share it with like-minded people to gain new followers?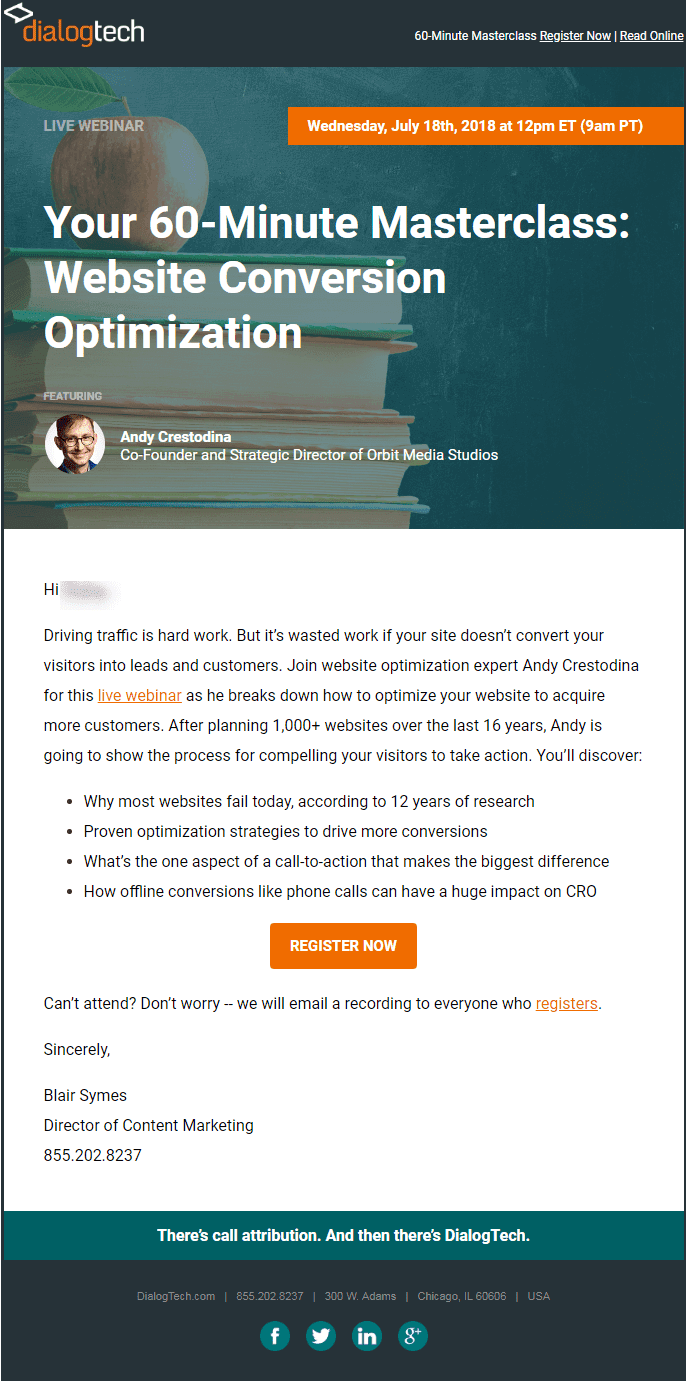 10. Include a call-to-action
All you want from your B2B email marketing is higher conversion rates, right? You can do that by adding a convincing call-to-action button that is enticing enough to make the B2B customers get hold of your latest offers.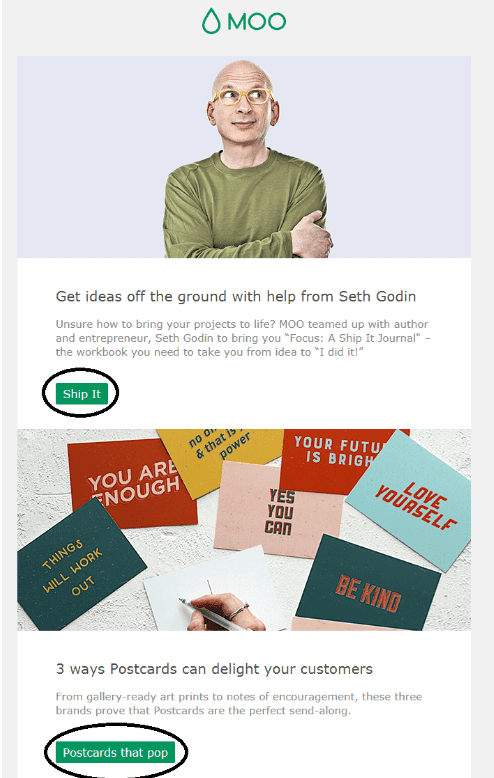 Wrapping Up
How did you like this complete guide on B2B email marketing tips? It is quite evident that B2B email marketing if done right can pave new avenues of success for any business. So, what are you waiting for? It's high time you make the best use of it and emerge as a leader in 2019.