14 July
Stripo Email Translate, or How to Produce Emails in 10 Languages at Once!
Most businesses have gone global today — they have customers from all over the world. As a result, they need to reach out to users in the languages the latter prefer.
But translating emails into multiple languages takes a lot of time. Plus, quite often translations that you receive from the Translation agency do not match the context of your emails or even distort the email design. Sounds familiar?!
We got a solution here!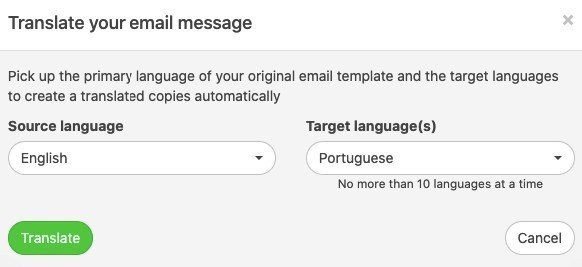 Stripo integrated with Google Translate to let you translate emails right in the editor.
Little prehistory, or why we think our users needed it
This Spring we ran a series of interviews to find out what our clients like or dislike about Stripo. They shared their honest opinions — you may find them in the "Custom Success Stories" on our site.
Some clients mentioned they run email campaigns in a number of different languages. And building or even copying them for each language version, then pasting text in respective email containers takes time — and they would like to automate these routine processes.
And today we are proud to announce Stripo Email Translate.
Benefits of using Stripo Email Translate
We will describe them briefly.
It saves time
Going global will take quite less time now.
No need to design emails from scratch/no need to copy the original version of your emails several times and paste text samples into respective email fields for each language version.
You make sure translations match
The length of product descriptions, menu items, text in buttons, etc. in any language can differ from the original version. This may affect the final design of your email.
Let me explain what I mean.
Quite often, when placing two or even more email elements in one row, you make sure the number of words, or sometimes even letters in descriptions and buttons coincide so the row looks neat and the number of lines is the same.
But sometimes when pasting translations you see the number of lines differ.
When using the Stipo Email Translator functionality, you let your translators edit texts right in emails minding line and letter counts.
How to get started with the Stripo Email Translate functionality
Here's how you do it.
Translating emails
in your Stripo account, in the Email Messages or Templates area, click the Ellipsis sign;

pick "Translate";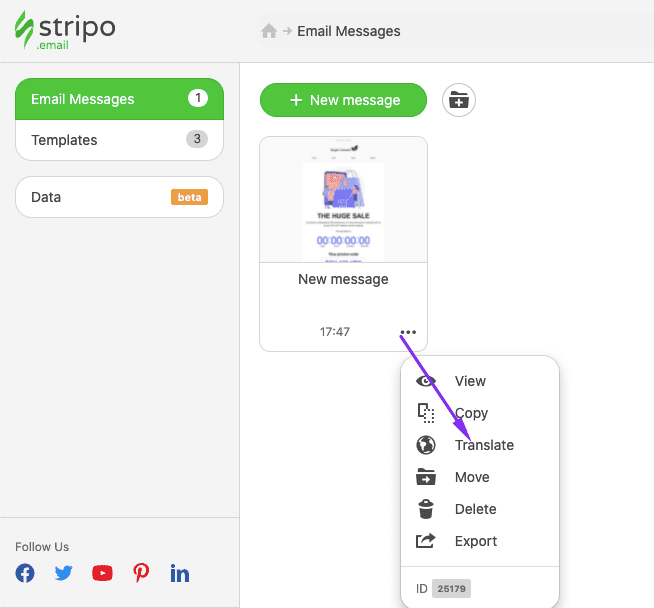 in a new pop-up window, set the source and target languages. Please, be advised that you can translate your email template into 10 different languages at once;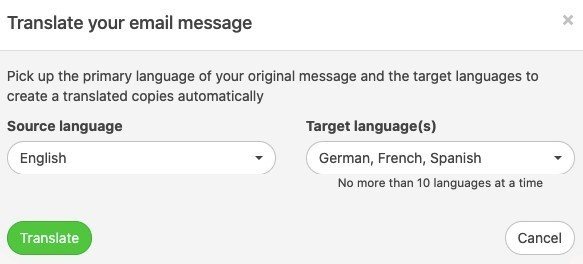 here, you will see copies of your emails with the translations into the languages that you've previously chosen.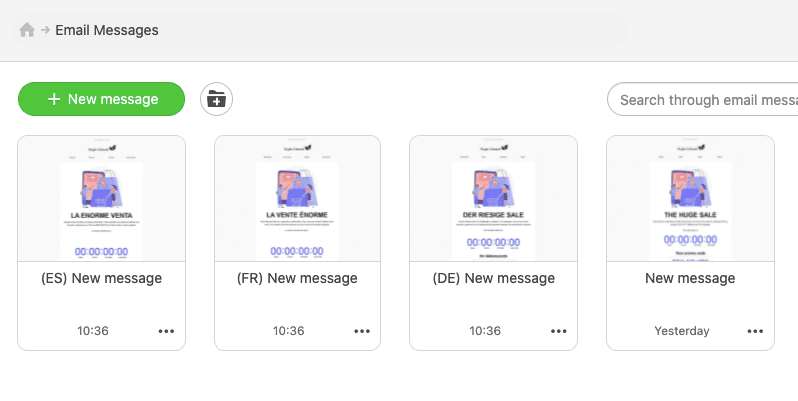 Each copy has the language specified in the Email Message Name.
Word of advice
If you need to translate your email into any language that uses the RTL script, please enable the RTL option for the entire email after it has been automatically translated.
In this simple way, your text will go from right to left, including punctuation marks.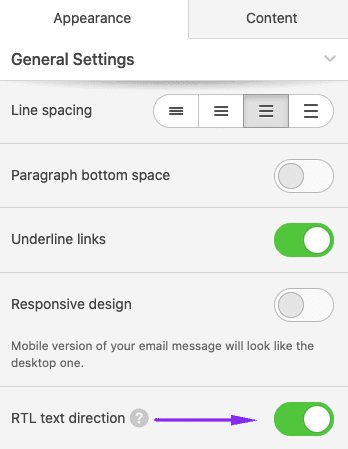 For more information on how RTL works in Stripo, please refer to our Write Texts from Right to Left in Emails blog post.
Editing texts in the email
If you are going to work on your own, you just open the email and work on the texts.
If you like, you can now let your teammates/proofreaders edit texts right in the copy.
When inviting new collaborators, you assign roles with certain permissions to each of them.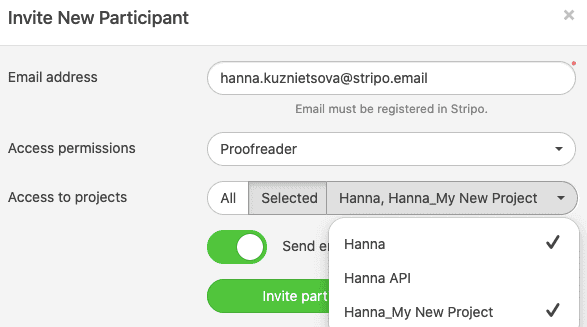 It means users with the role of proofreader will be able to edit texts only.
Important
This is the first version of the Stripo Email Translate option.
Very soon, its UI will be upgraded and its functionality will be significantly extended:
you will be able to upload translations from the Excel files into a number of emails at once. The translations will be added to respective elements of emails automatically;
you will be able to switch to another language version of the email without leaving it;
all language versions of your email will be stored in one place;
you will be able to export all language versions at once with one click.
Stay tuned for more!
Final thoughts
Going global means having customers from all over the world.
Our tool will help you easily build promo and trigger emails in the languages your customers speak!