02 August 2018
Tips for Travel and Tourism Email Marketing & the Best Examples by the World's Richest Companies
Currently, there are about 200,000 hotels and 5,000 airlines in the world. Wanna know why the Hilton Hotels, one of the largest chains, still take the best positions and open new hotels every year?
Tourism and travel business annually generates over $17.8 billion in revenue. This means that email marketing for travel businesses constantly grows and changes.
Let's see what trends and ideas the world's famous hotels and travel agencies recently used in their emails.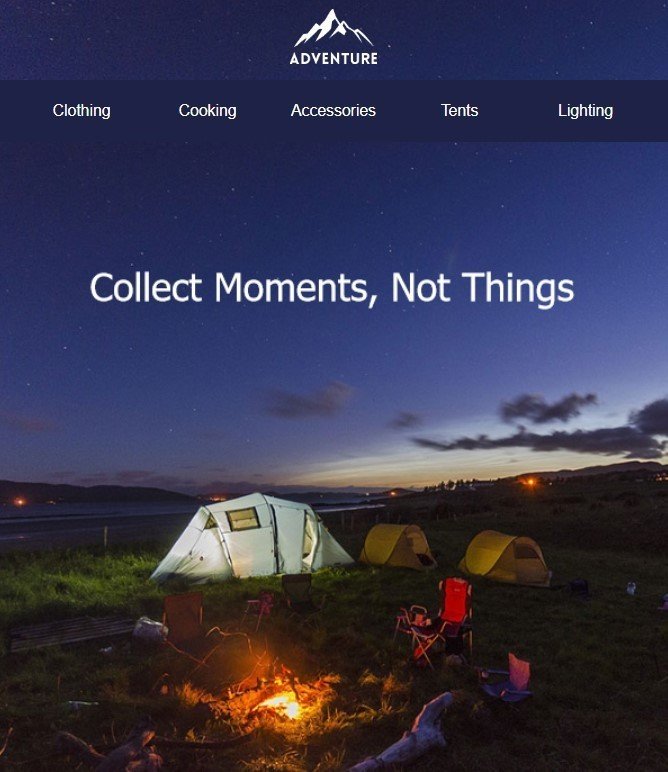 But before we dive into travel and tourism email marketing ideas and tips, I feel like mentioning and displaying mandatory kinds of emails for these industries:
a) promo emails
These emails are the selling ones. Pay close attention to them.
In tourism and travel email marketing newsletter templates, we should add photos and images that evoke real emotions and make us want to leave everything and head towards that place right away.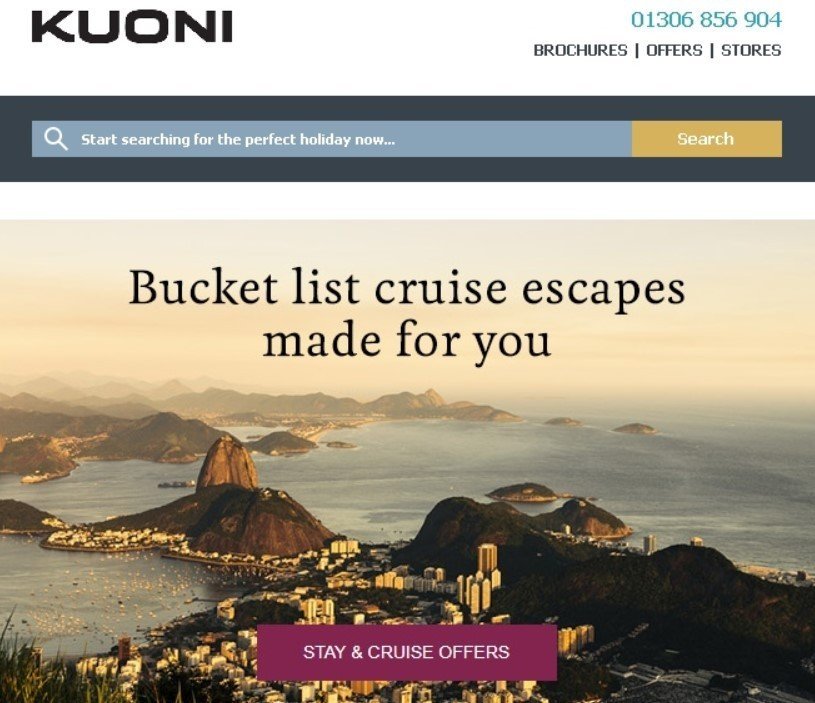 Kuoni applied a soothing image, and added a provocative copy "Bucket list cruise escapes…" Who wouldn't want to escape from daily routine to that place for a few days? Especially, when this is on your bucket list.
Also, among other ideas on how to call for emotions, using photos of people having fun is a good way out.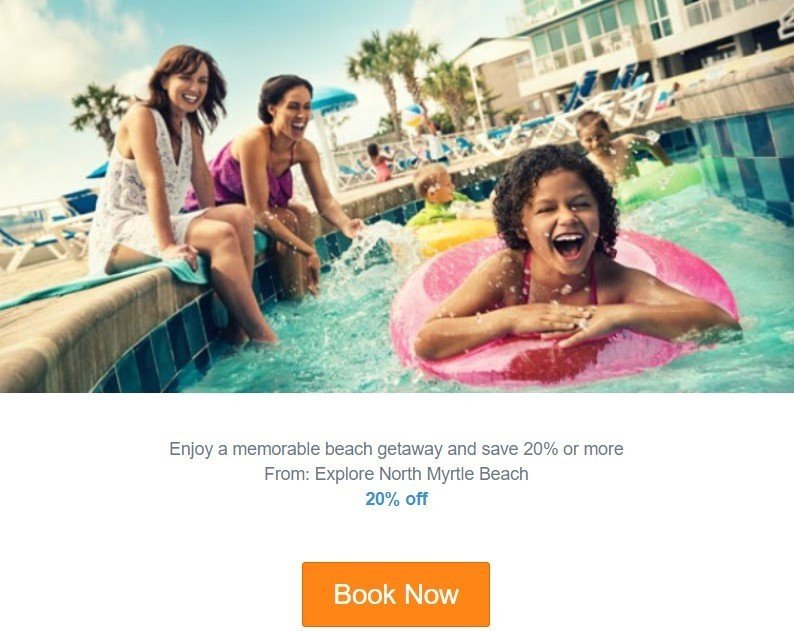 Email marketing for travel agencies shares its recommendations:
certainly, they promote a high amount of hotels, airlines, and resorts. Here's why they need to insert as many offers in an email as possible.
You may add products' cards with products' snippets in your travel agency email marketing newsletters.
It may look like this: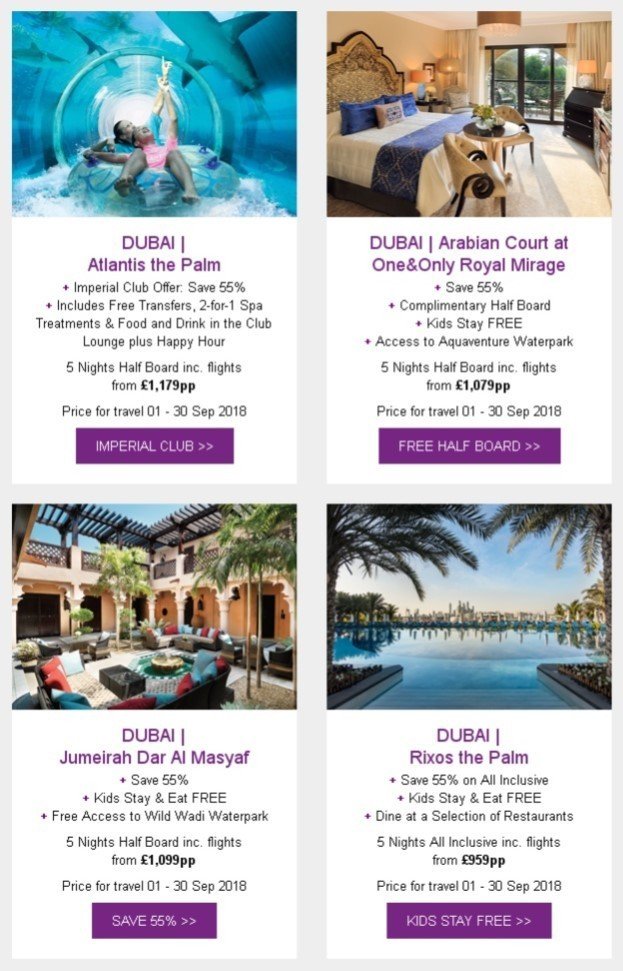 Still, appealing photos, along with detailed descriptions of the offers.
With Stripo editor you do not have to create new products' cards every time when starting a new campaign. Make them once and use always. All you have to do is insert new links to the products. And our tool will automatically replace photos, prices, descriptions, etc. Save your time by using our smart-blocks. Store them in your personal library of blocks.
See how to save them to the library: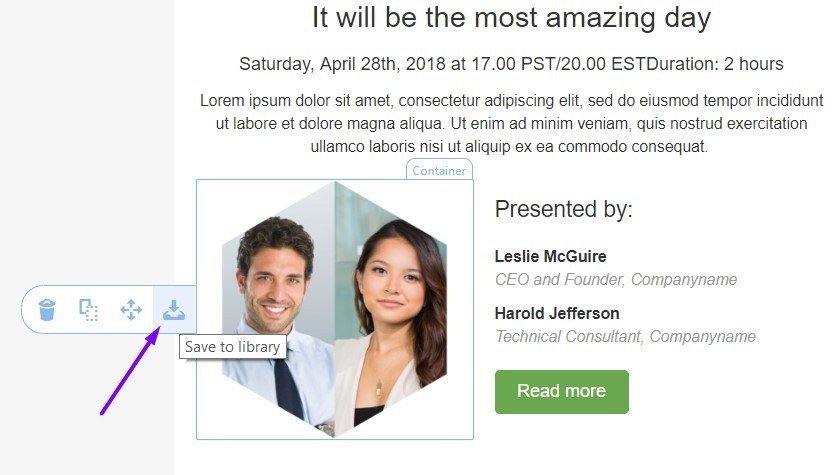 Save either blocks, or entire containers or even stripes.
Another good way to promote a few directions/hotels you have in the arsenal — is implementing interactive elements. For instance, simple roll-over, like the Hawaiian Airlines do. They added individual links to every single image.
I hope you find these email marketing travel examples inspirational. Use some ideas in your promo campaigns.
b) list of event-triggered emails every company in travel and tourism business should send out to its email subscribers:
No matter what kind of travel and hospitality business you run, you ought to have triggered emails in your arsenal. As promo newsletters only help you attract customers and sell — they are the first step of all email marketing campaigns. Whilst event-triggered emails help build a real long-lasting friendship with your guests and nurture them.
Note: Send event-triggered emails out right away. Don't make people wait.
1. Welcome emails
Welcome emails for airlines and travel companies go first. Remind newcomers who you are and why they subscribed to your newsletters. You may also mention what benefits they are about to get from you.
Either you save them from troubles connected booking.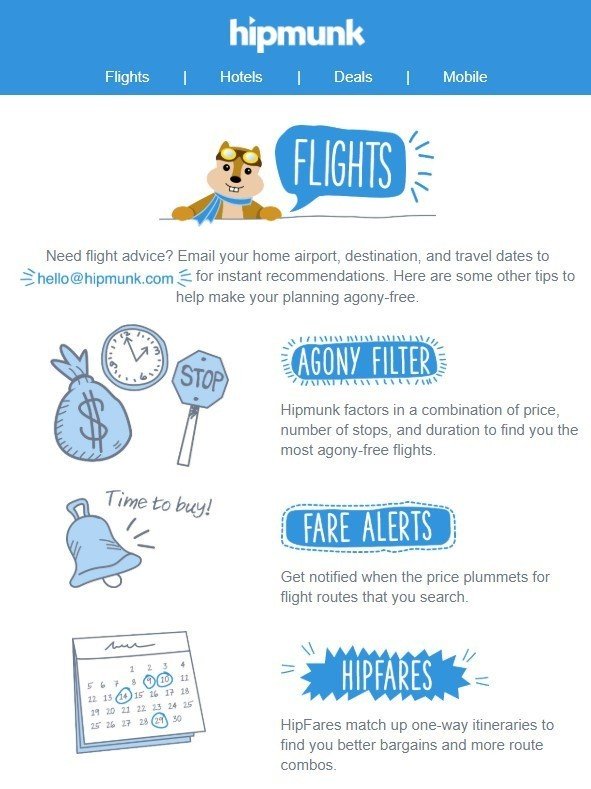 Or they are about to get some financial benefits from you.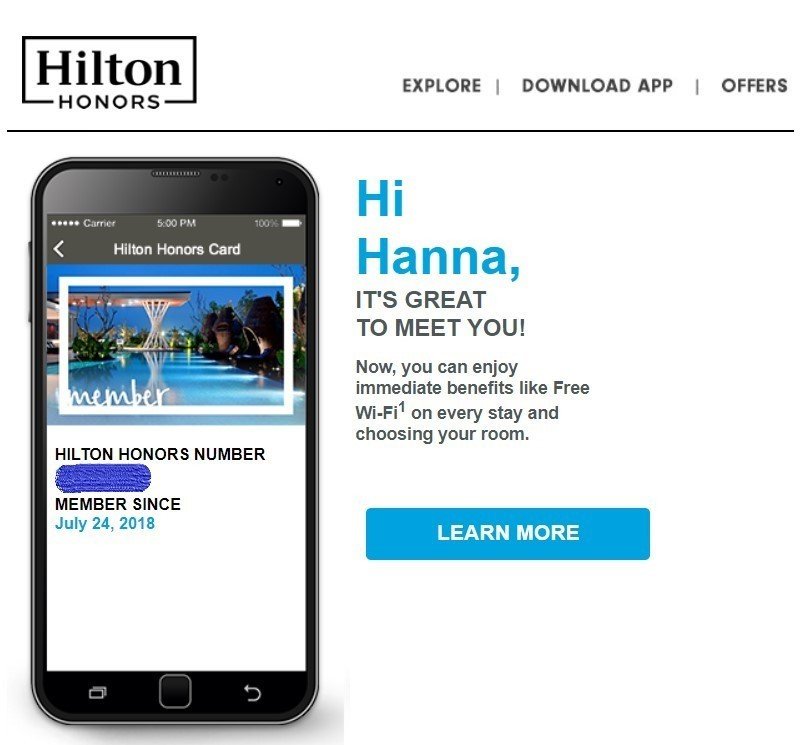 Make sure your triggered emails work. The other day I registered with a hotel located in the US, but they would never send me anything. Though on the website I was ordered to "watch my inbox".
2. Setting preferences
Not only should you greet new email subscribers and bombard them with emails, but find out their preferences. It is utterly important to send only relevant content. When should you ask? Certainly, you may do it in the third promo newsletter, but there is a chance your email subscribers will get annoyed to receive your offers regarding skiing, when they are looking for places to dive. It might force them to unsubscribe.
You may do it in a welcome email or a separate one. For example, the Ritz-Carlton hotel does ask its email subscribers in the welcome email to point out what information they would love to receive: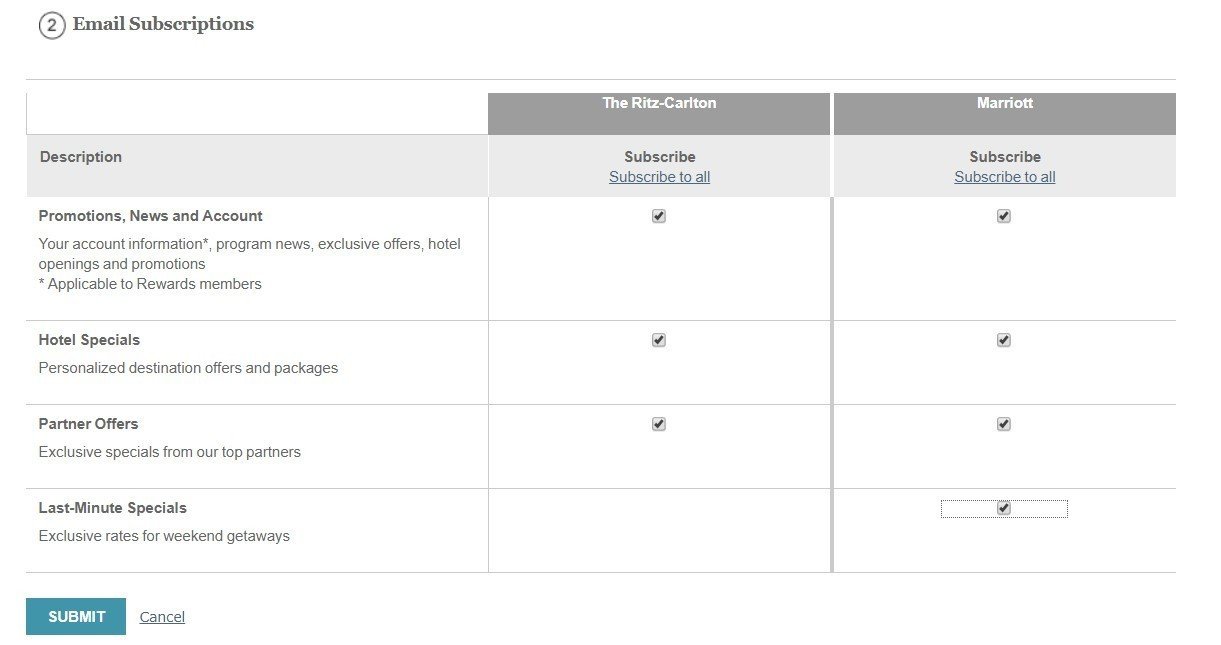 They even ask if you expect only plain-text emails, or HTML ones will do for you.
3. Confirmation emails
We have already said a lot about how to create confirmation emails. Reservation confirmation emails either for hotels, or for airlines should contain the following information:
a) for the transportation industry:
departure and arrival time, specify your time zone;
seats;
luggage allowed;
airport/railway station name, and terminal number;
meals included;
travel time duration.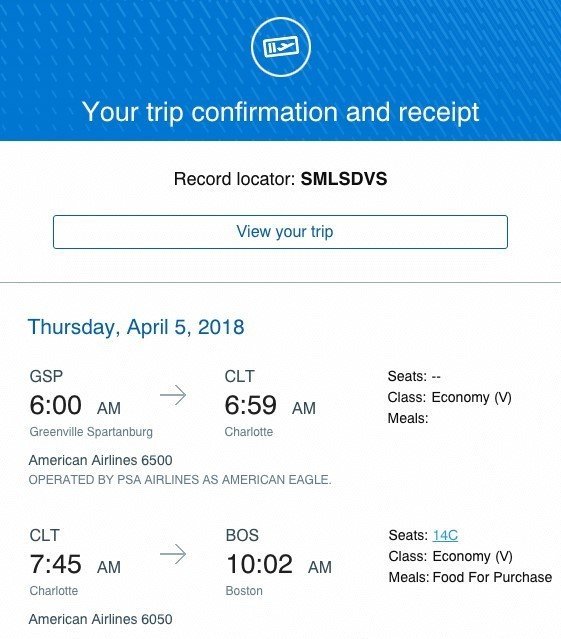 You will do your passengers a great favor if instruct them on how to order a transfer to the hotel or provide this service on your own for extra money.
b) for the hospitality industry:
check-in / check-out dates;
number of nights;
number of guests;
meals / breakfasts included;
total sum (optional, if the bill was paid online).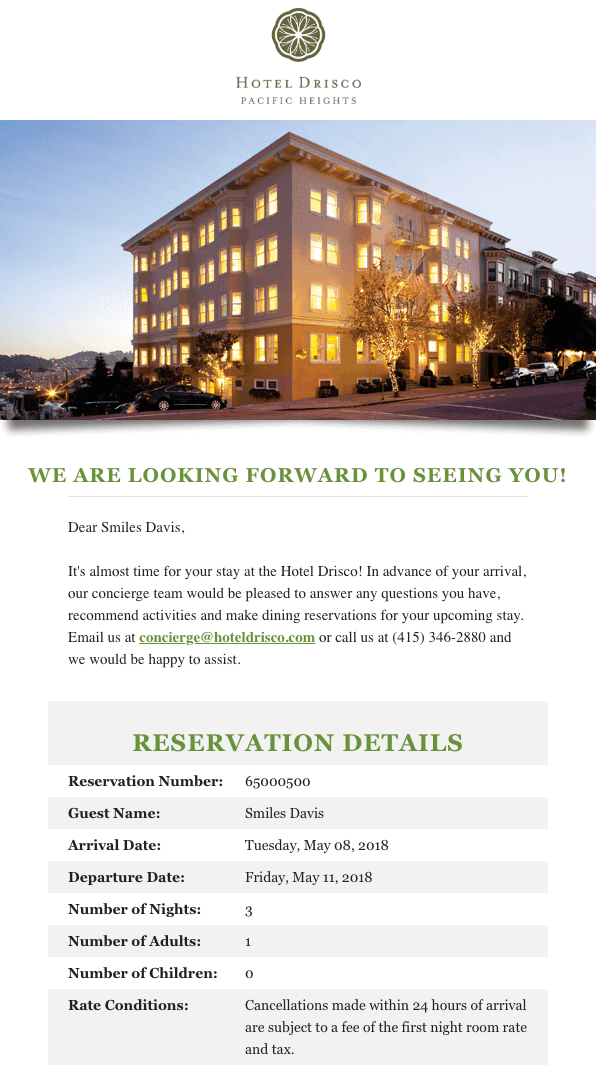 Marketers of the both industries should set-up automatic adding of the reservations to Google calendars, or iCalendars. This means that your consumers will automatically receive a reminder by the e-calendars a few days prior to the Day X.
What other information you should include into confirmation emails:
If you are an airline, a note about local hotels will be right enough.
But if you represent hotels, then inform your guests about the additional services your hotel provides: spa, restaurant, transfer, swimming-pools, lounge zones, etc.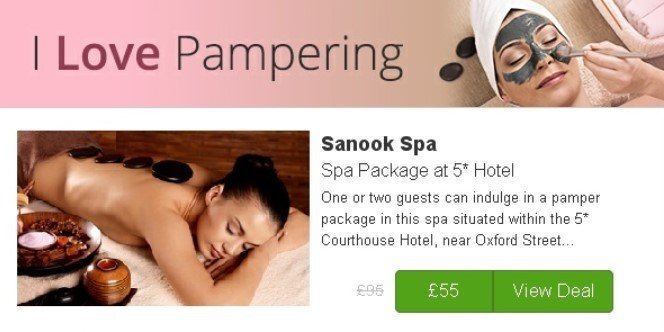 Also, share brief information regarding local traditions, upcoming holidays, concerts, and sights in your city or state. Help customers see and get the most out of this trip. Even if this is a business one. Remember, you are one of those who build guests' opinion about your city.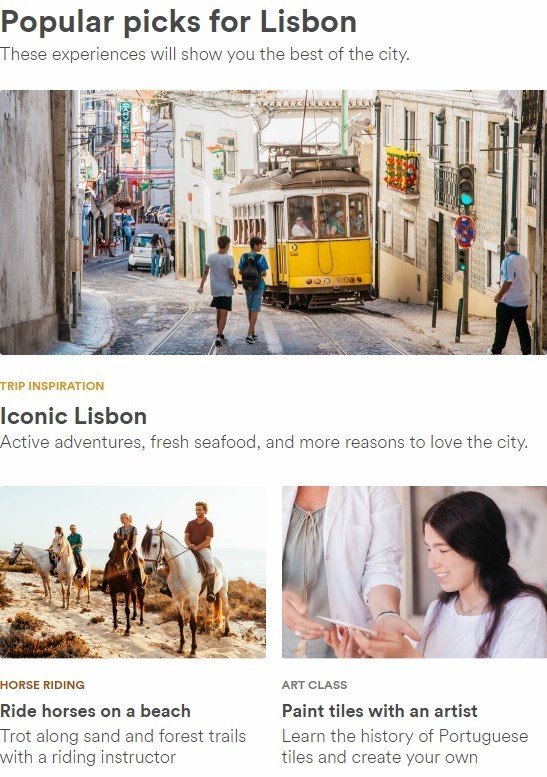 You may even hand-in a map of your city when guests arrive. They might especially need it if lose internet or the smart-phone battery is low.
Note: most companies share this information in the reservation confirmation emails. Yet, you may do it with the next one.
4. Reminder email
Show some care about your guests and passengers — send reminder emails.
There are no strict rules regarding the sending day. Because this depends on how far from you the guests live. Due to this fact, it will be reasonable to send event reminders about three days prior to the Day X.
Once again, mention the departure time / check-in date. And include weather forecast into these emails. Potential guests need to know the weather to bring an umbrella or grab a winter coat.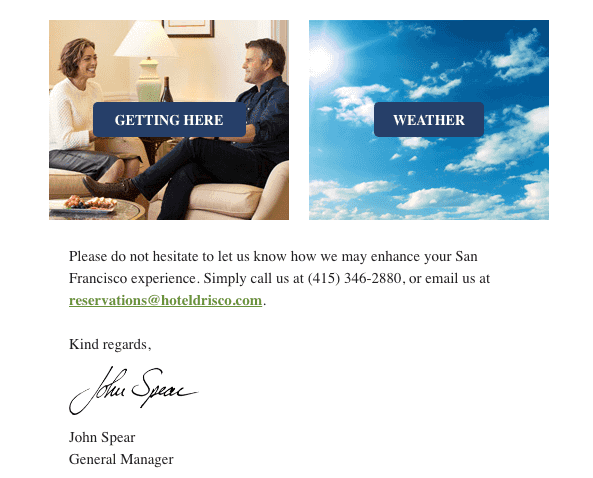 The Drisco Hotel also added a map — getting here tab — in their reminders. Provided its customers with the phone number, available 24/7.
5. Feedback emails
Prior to asking your guests for a feedback, be sure to thank them for using or choosing your brand. Use these templates to save your time.
For tourism and travel industries, one-question surveys like "Did you like stay with us — yes or no" will not do. Staying at the hotel or using airlines are much more than just buying an ice-cream. Let your customers share a detailed opinion.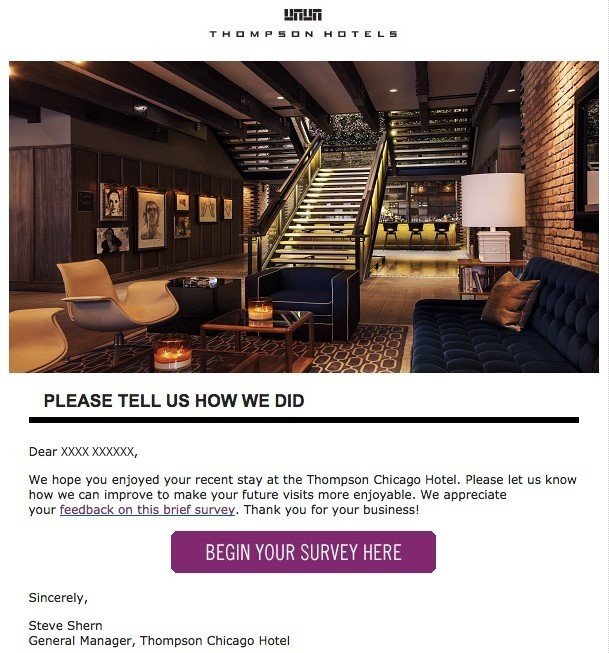 6. Abandoned reservation emails
These messages are quite similar to abandoned cart emails. The only difference is that here instead of using fashion items you insert snippets of the hotels or cities people were about to visit.
Use Stripo abandoned cart templates to enliven your triggered emails.
Subject lines
The golden rule for all newsletters sent by all industries — may your subject lines reflect the email content. Not only prevents this from being marked as spam, but also increases open rate.

7 tips for travel email marketing
Apart from evoking emotions with promo emails and showing your care with reminders, email marketing for tourism businesses counts a large number of outrageous strategies and trend ideas:
1. Offer club cards
Yes, we all stay loyal to some companies due to the service and comfort they provide. Yet, who would mind being a part of something big and good? Offer either a discount for staunch guests or particular additional services. Many people are able to pay some money for being a member of a special club. E.g., for Rolls Royce Club members, the annual membership price is $95.
And you may provide discounts for being a member of your club.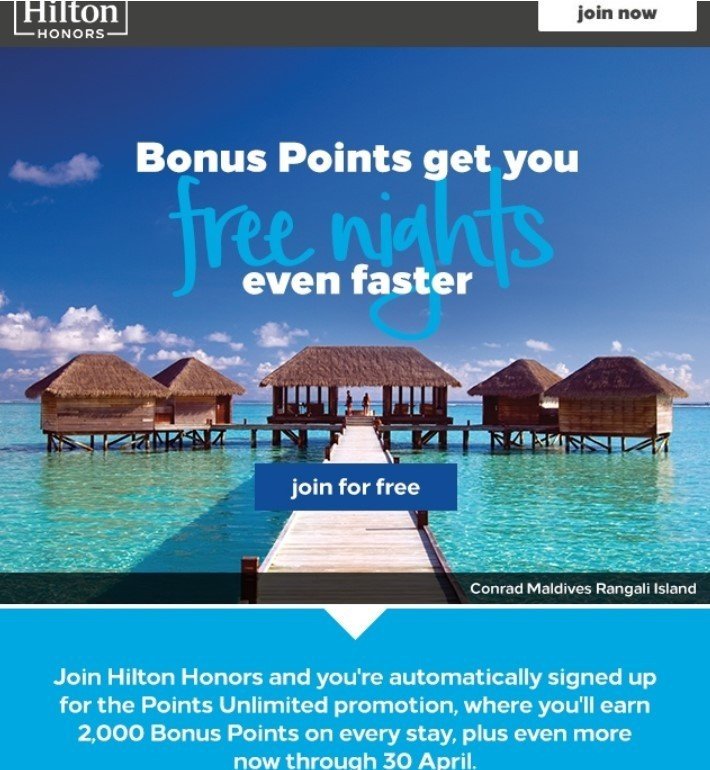 2. Provide partnership programs
What does it mean to your clients? Extra bonuses… What does it mean to you? More clients…
In our modern high-tech world, most of us prefer paying online, with a debit card. So why not cooperate with a certain bank and provide customers with additional benefits they may get from choosing you and that particular payment method?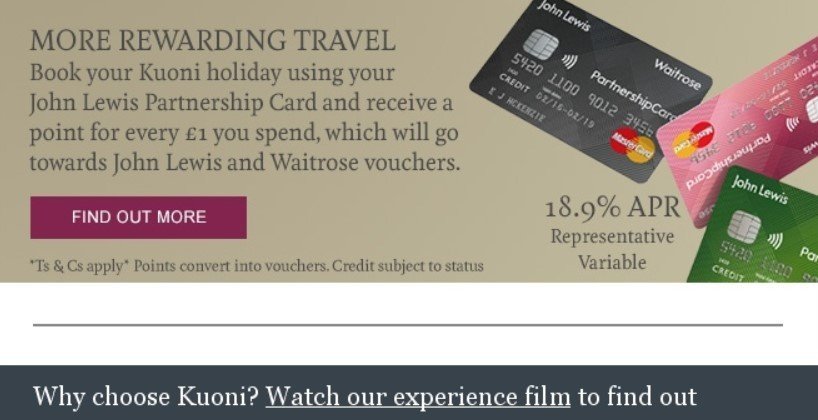 3. Include referral programs
One more way to give away some bonuses and to win loyal guests. When your customers recommend you to their friends – praise them.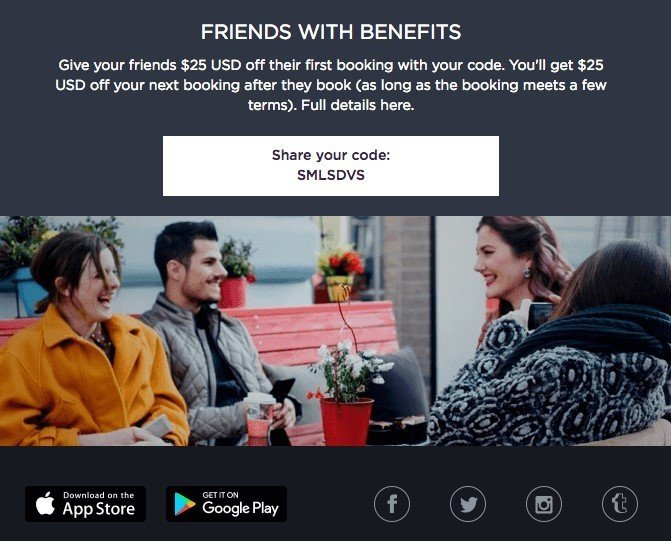 4. Be supportive
The first mission of all tourism and travel agencies and companies is being supportive and helpful. You ought to make trips comfortable. As a car rental company, you mostly deal with foreigners or at least with non-residence of your city. Please, be so kind and tell them where they can dine and stay at for a night.
Be really supportive. Besides, when people find all they need in one email – yours – they are unlikely to go somewhere else. And the next time they get to your town — they will prefer your service.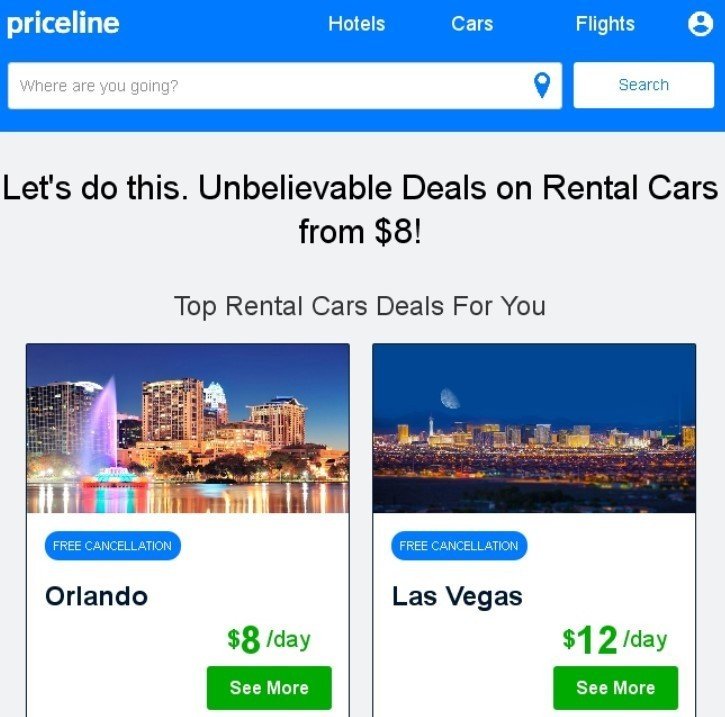 5. Start promoting long beforehand
I have analyzed hundreds of emails in my inbox and thousands of them on the web. Most travel sites start promoting summer deals in April or May. Be that travel company that does it long prior to the holiday season. To convince people your value proposition is really worthy, cut the prices.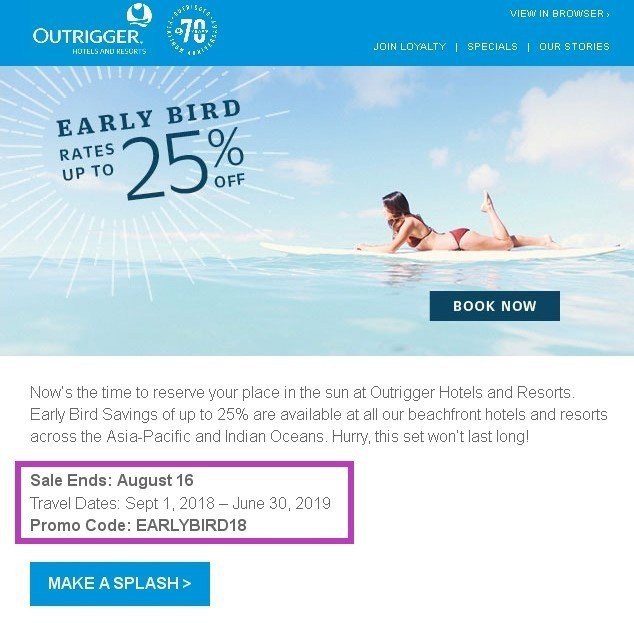 6. Be really caring
People are used to promo emails, where we try to sell our offers. Why not try the opposite approach in marketing in travel and tourism business. Be caring! Send out some instructions on how to get to you – how to find your resort, and some professional recommendations regarding how to stick to safety rules, what to do if danger comes up. This way you may save somebody's lives.
Or even send the tips to the service you do not provide. If people find your emails informative and tips useful, chances they would contact you when planning a trip significantly grow.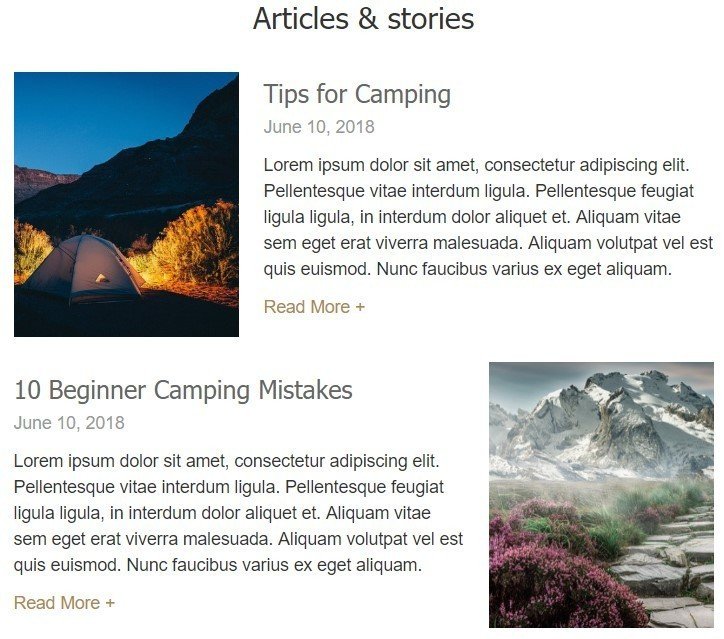 7. Share some industry news
By doing this, you strike two goals: heat up their interest in traveling, inform them you are a cutting-edge agency, as long as you know about all innovations in the travel and tourism business.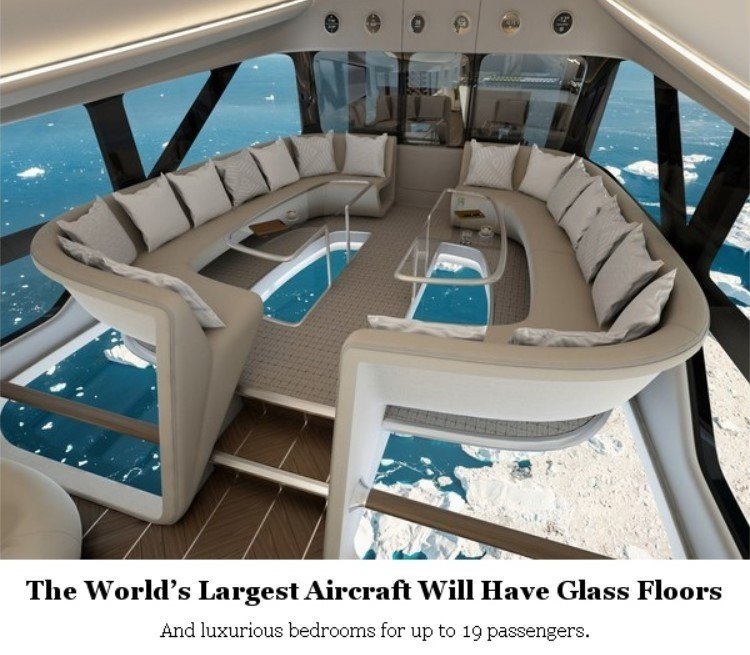 Keeping up with the times, sticking to proper email marketing strategy and being really supportive is the key to success.
Use our tourism and travel email templates to create compelling emails. May your newsletters be high-performing.
If you have any ideas to add and share, please feel free to comment on this article on Facebook or Twitter.