17 April 2018
8 Hottest Email Design Trends for 2018
Your newsletters don't give you the desired profit, and the open rate is constantly decreasing?
Then you need fresh ideas on how to entertain all your existing customers and win the prospects!
The best and easiest solution is to stick to email design trends in our best email marketing templates.
Design trends in email marketing
Every year brings us fresh design and content ideas for email newsletters. And 2018 is not an exception. In one of the previous articles on our blog, we have mentioned, that according to the latest Litmus poll, they held in December 2017, interactive elements are the number 1 email design trend.
But interactive elements are not the only ones to make your email newsletters ahead of time.
We have searched the web for up-to-date information, and our inboxes for the best emails to provide you with the most recent design ideas, and only the best email template examples.
All these templates have been created in accordance with the top email design trends for 2018:
Interactive elements in emails;
GIFs;
Big high-quality images;
More texts in emails;
Bold typography;
More human / less academic texts;
Highlighted phrases;
Use of graphics and illustrations.
1. Interactive elements in emails
Interactive emails are the emails which contain interactive elements. Accordion menus and image carousels in messages require interaction with customers.
And also it is a great opportunity to grab their attention.
You will need to create an element with a particular tool, and then insert embed code into your email marketing template.
Note: a good modern email template builder is supposed to provide an open HTML code.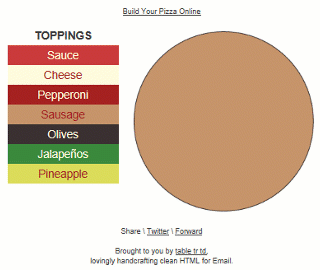 Design tips for this type of emails: in order to convince your audience to interact within the email, make the focus on this peculiar element. Avoid using distractive elements and dozens of superfluous images.
2. GIFs
Some say that GIFs are a kind of interactive elements. But I dare to state that they are not, as they don't require any action or movement made by a recipient.
How can you add GIFs in your emails? Most builders allow you to insert it as a simple image.
But with some, you will need to insert the link.
When you decide to use GIFs in your newsletters, you should search for an already created one or make your own with Giphy.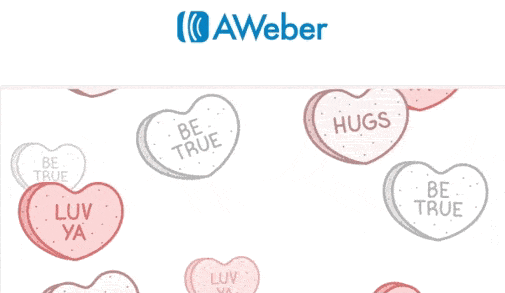 Design tips for this type of emails: only one GIF at a time. Never place two GIFs in a message. You can distract the readers, and also it can be dazzling.
3. Big high-quality images
Busy enough to work with GIFs?
Here's a solution: try big high-quality images for your email templates.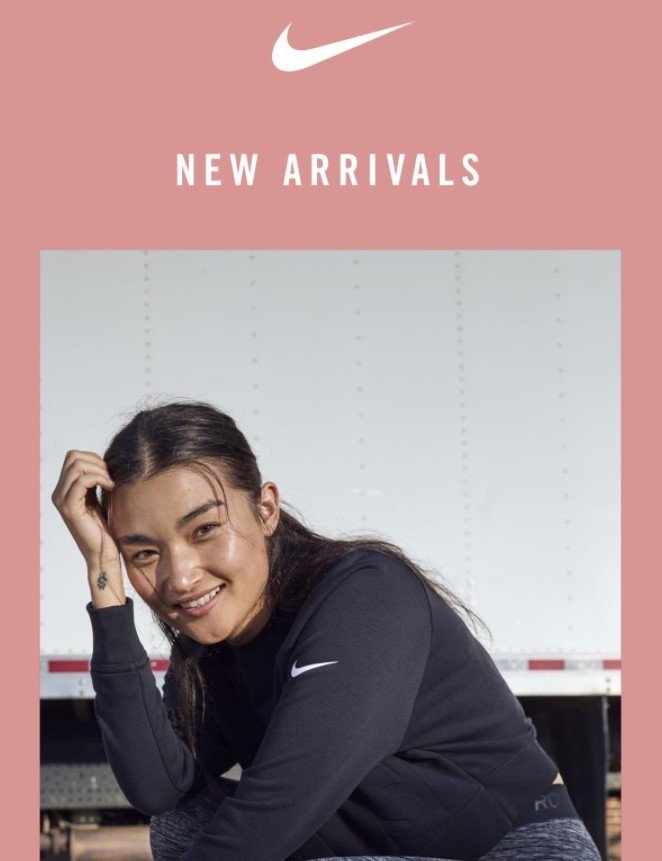 Design tips for this type of emails: instead of using many small pictures, add one big photo. Preferably, a cheerful photo of a person or even a group of people.
4. More texts in emails
When providing consulting or legal services, you may think that images, GIFs and especially carousels are not for you. In this case, you are welcome to omit these elements in your emails.
The good news is that a plain text in marketing emails is a top trend for 2018.
This feature is appropriate for confirmation and reminder emails. In fact, it may be a good solution for many event-triggered emails.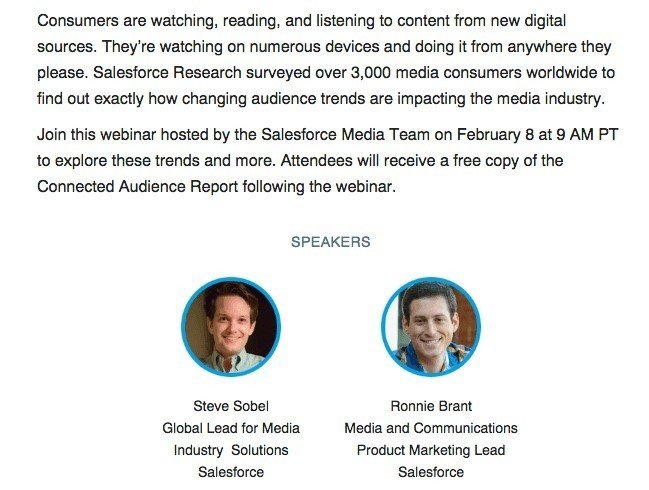 Design tips for this type of emails: choose one of the web-safe fonts. Do not apply bold and Italic typography. The text must be legible.
5. Bold typography
Did I just say "No bold typography in emails"? Yes, I said it. But only when it comes to long texts.
And when you are creating a promotional campaign with a word or three in a line, you are more than welcome to apply bold typography for short phrases.
Honestly speaking, I find bold fonts untidy. But…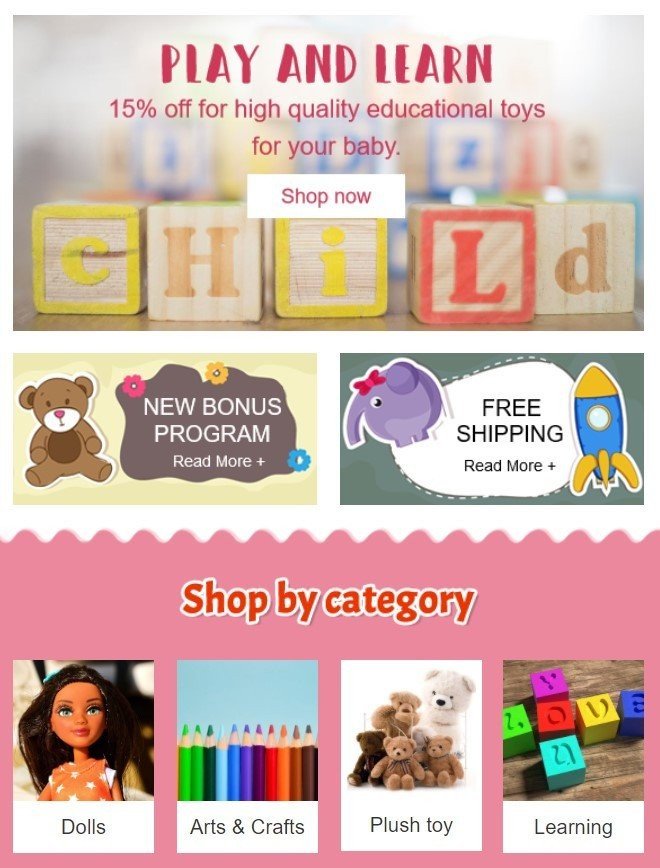 Design tips for this type of emails: of course, you may apply this kind of typography not only for standard web-safe fonts, but for the festive ones also. Like they did in the example.
6. More human / less academic texts
When we want to read reserved scientific books, we go to the library or at least consult Wikipedia. In emails, we expect to see human texts with simple words. The less academic terms and the shorter your sentences the better.
Mitsubishi managed to even describe the car's technical capabilities in simple yet engaging language.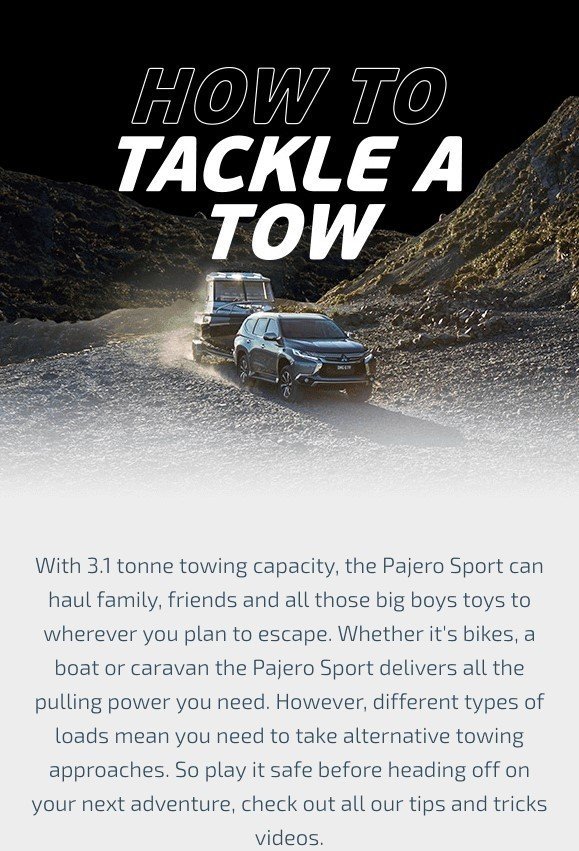 Design tips for this type of emails: center-aligned text looks more human, less academic.
And of course, no bold typography for the entire text.
7. Highlighted phrases
One more trend regarding texts in emails. By highlighting some phrases, you can focus reader's attention on the main idea or a call-to-action of the email. This way the chances that clients will notice the most important information in a message increase.
Salesforce always highlights the dates of their upcoming events.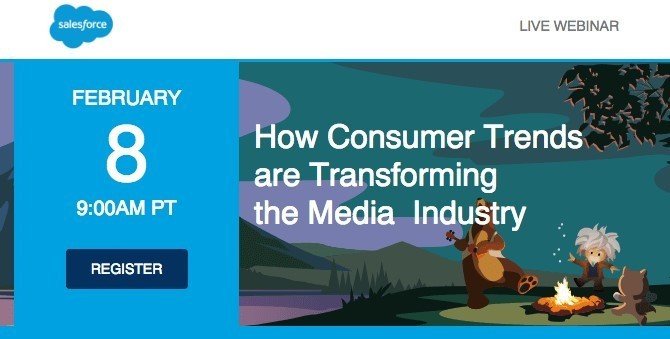 Design tips for this type of emails: use contrast colors. The text should be legible.
8. Use of graphics and illustrations
Graphics and illustrations are a great way to deliver information to your customers briefly. Besides, most people tend to remember digits and tables as something utterly important.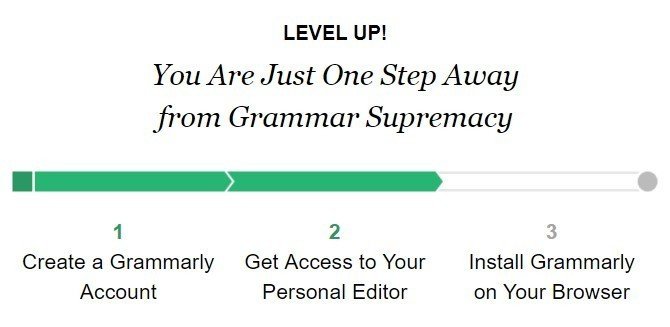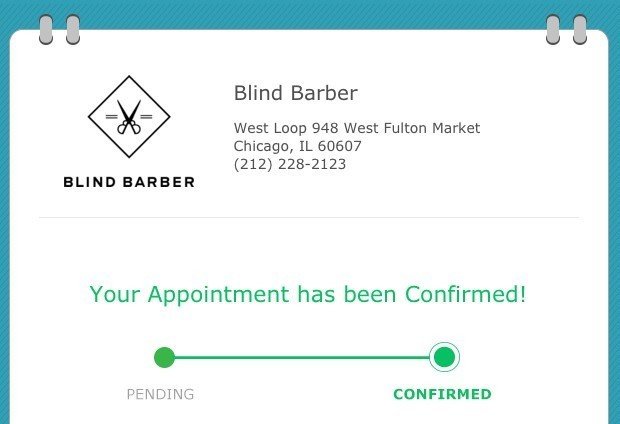 Design tips for this type of emails: make them concise. Don't let these elements be too bright.
For more examples, and emailing design inspiration visit Stripo templates page.
General email trends for 2018
I did not include the following elements into the design trends because I don't really think they make any difference to the way the email templates look like. But they are necessary and obligatory for all the emails in 2018.
1. Social sharing icons in emails
In the world of modern technologies, where teenagers keep in touch with their parents via the socials, it would be a great idea to apply "Social sharing icons".
You must have noticed that many people do not retell news or articles anymore. They simply share everything.
By implementing this option in your emails, you save your readers a high amount of time as they do not need to copy and paste your messages to send them forward. And also this way you promote your service/message/proposition/information about your company.
The easier it is to share, the more people will get to know you.
This is probably the best solution for those who hold webinars or any other kind of events.
Tips for this type of emails: place the icons right on or under the element you suggest to share. Make them visible.
2. Surveys in emails
Surveys are a kind of interactive emails. But we decided to talk about them separately, as they are not meant to entertain the clients. They are meant to help us understand them better.
Do you want to find out if your customers are satisfied with the service you provide? Did they like the shoes they bought last week? Ask them about it. According to our investigations, clients tend to answer one-question surveys or short quizzes. People may ignore your survey if it contains many questions if they are not sure how long it will take.
When sending out long questionnaires, make sure you inform the customers about the approximate time the survey may take. And the reason why you are doing this.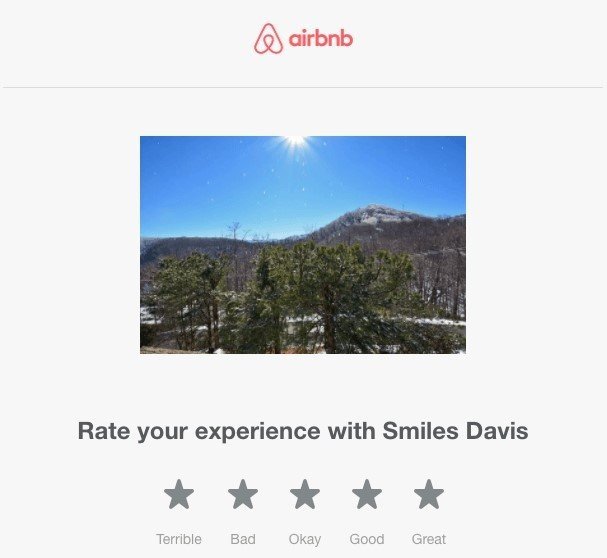 Tips for this type of emails: apply just one single call to action. Don't be afraid to use "smiles" and "emojis" for this kind of emails.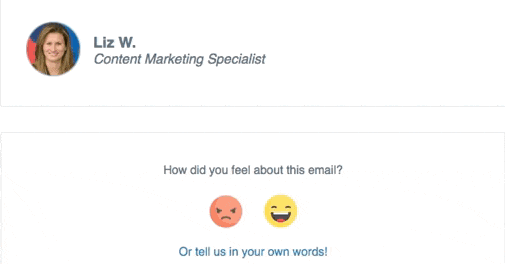 3. Video
Congratulate the customers on special events, provide them with detailed manuals, welcome them upon registration… you can do all this with video.
Only some editors allow you to insert the video links into email templates.
With a proper HTML email builder, you can either insert the links that take the readers to Youtube and Vimeo or even embed the video into your email template HTML code.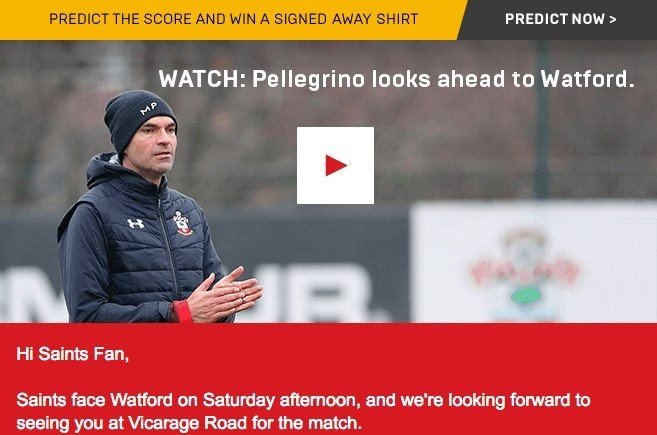 Tips for this type of emails: make the "Play Button" visible: some companies manage to embed the video, but forget to include the "magic button or purposely make it invisible.
Conclusion
In this article, we have discussed the best email design trends, provided you with corresponding template examples.
But still, I would love to share some recommendations.
Tips to stick to when starting new marketing campaign:
Only one feature/trend at a time. Well, you may apply two if they are both connected with the typography
When inserting interactive elements, always add a fallback element. This way your customers will have a clue what the message is about
When creating any kind of email, interactive, standard HTML or always test it before sending out to your clients
Remember that first of all your emails should be well-shaped, orderly structured and beautiful. Recipients will not estimate the newsletters by only one single element. They take a look at the entire "picture". Let it be appealing
As long as Stripo.email does its best to provide the users with the best email template editor and to save them lots of your time – you can select any of the 205+ Stripo email templates, customize it according to the design trends for 2018.
I hope that due to our tips your email newsletters will be entertaining and will win you lots of new subscribers. And then you may be sure that next time the customers will choose your email among many others in their inboxes.