27 November 2018
Christmas Email Marketing Ideas
Thanksgiving is over.
Now it is the right time to start preparations for the best holiday of the year. The hottest time for email marketers has begun.
But is it easy, in fact, to make effective Christmas emails that would stand out among thousands of offers provided by other brands? No!
Please, calm down: the things are not that complicated. The key to success in Christmas email marketing is simple — do not to sell your products, put a smile on your customers' face and set the Christmas spirit! 🙂 This makes your newsletters effective as recipients are more likely to buy from those who sell the mood.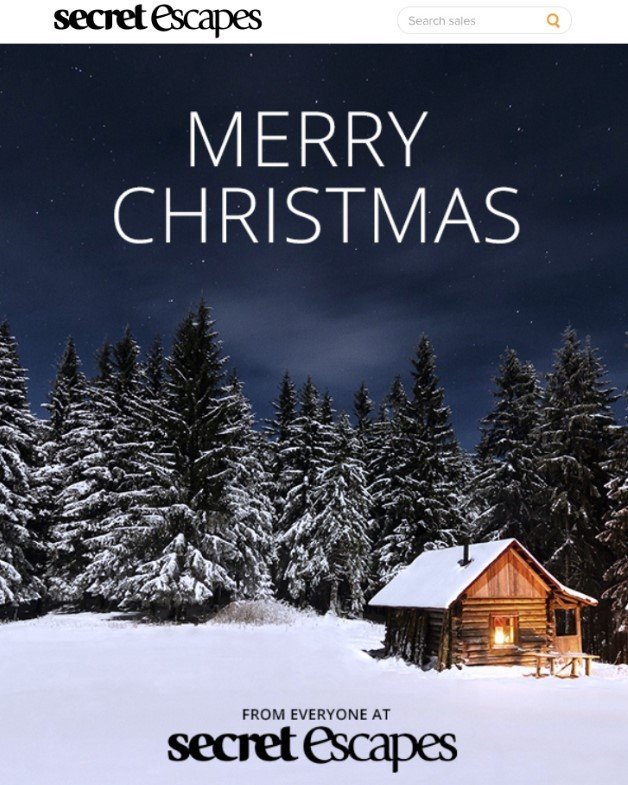 Our Christmas email ideas are to help you out!
Christmas campaign ideas
We are willing to share the results of the investigations we've conducted on this topic and our own impressions.
1. The right time to start
Some magazines recommend running Christmas campaigns right after Black Friday, while others suggest that you do it in early September.
We think it totally depends on your business.
If you sell apparel or candies, then you may start promoting your Christmas sales with the Black Friday email campaigns, as Lady Godiva does. Or you may do it even later.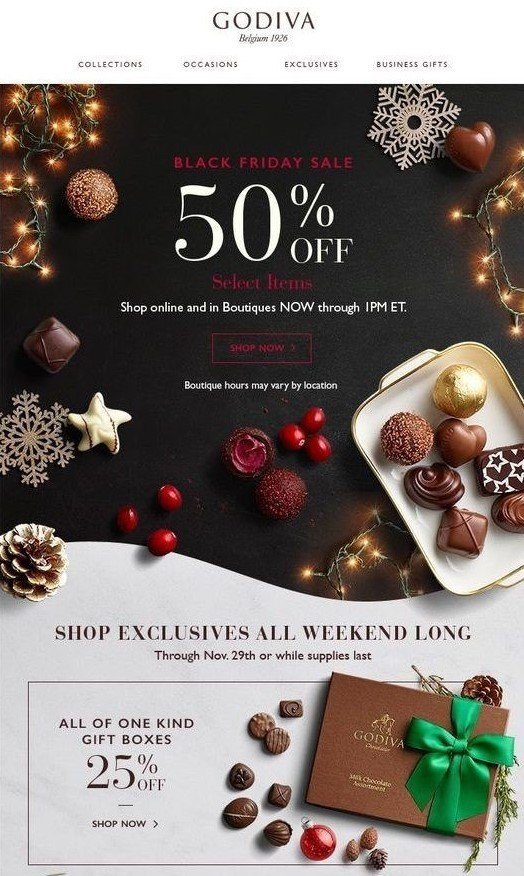 But if you run either a hotel, or a restaurant, or a travel agency, then you are to start campaigns the sooner the better. Probably, the beginning of Fall is the best time for the HoReCa businesses.
2. Sequences of emails
Like we've said before, the best Christmas email campaigns set the holiday spirit, which convinces customers to shop from you. In most cases, it takes a sequence to fulfill this mission.
The number of emails in the sequence depends on its duration. But more than one or two emails per week may annoy.
The Christmas newsletter ideas for the sequence:
a) Teaser emails
Teaser emails set the spirit and make recipients anticipate the next email. Gamification can be of great use here.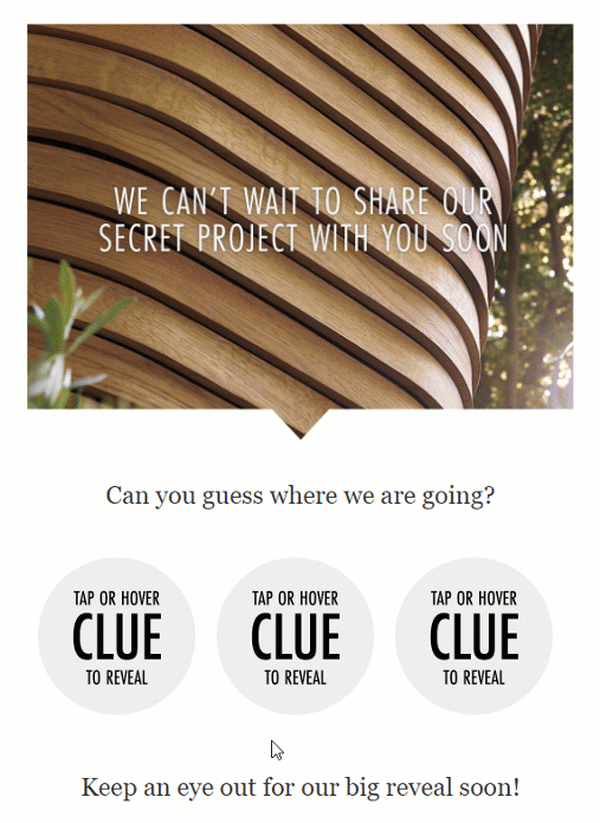 Put a shade of intrigue on everything you do in this campaign. Make readers think of you!
b) Revealing the secrets
When you finally decide to let the customers know what they're about to get, make the focus on it in your Christmas newsletters.
c) Countdown timers
A week or two before the holiday, be sure to add a countdown timer to:
let them know there's not much time left till the holiday;
to urge to shop.
d) Greetings on Christmas Eve
Certainly, there might be someone who will still shop from you, but normally people are ready to celebrate. Congratulate them on the best Holiday of the year! Let subscribers feel special, let them know you reach out to them not only to sell, but show them you care.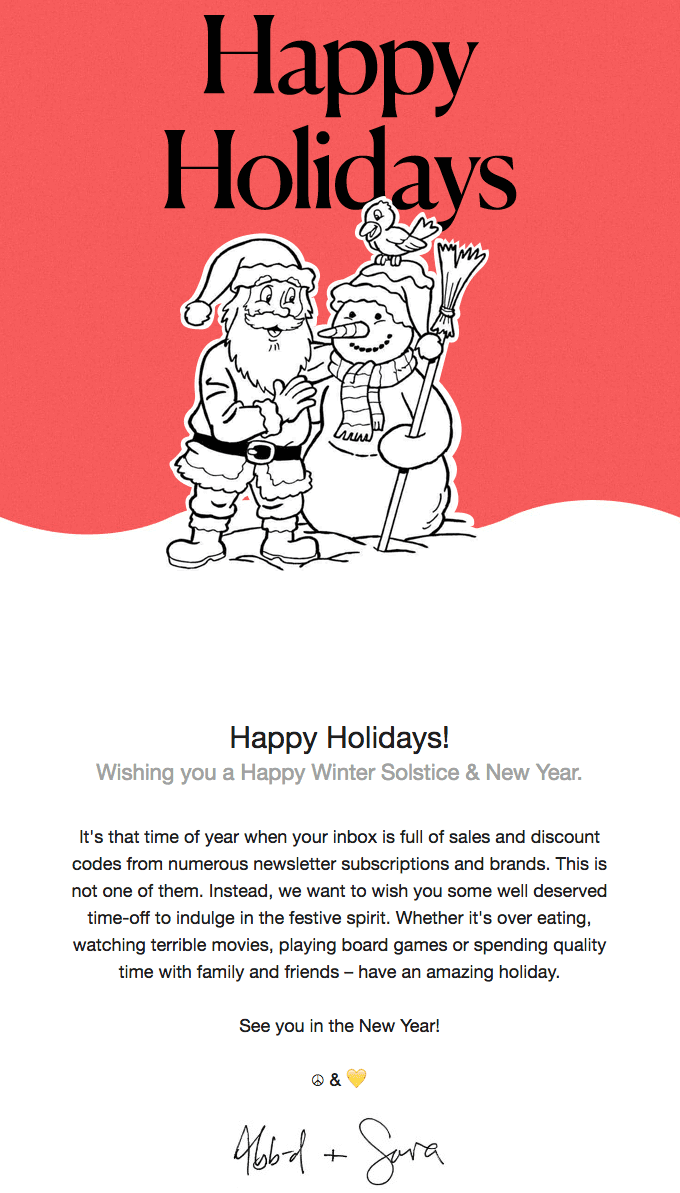 Note: don't use greeting cards to congratulate customers on Christmas and New Year as some email clients may block such emails. But if your email consists of stripes/containers/blocks, and you add alt names to all images you use for this HTML email template, then even if any of the images is blocked or removed, then recipients will see the alt text and will have a clue what your Christmas email is all about.
3. Hyperpersonalization
It's not about adding a recipient's name to email or the subject line as it goes without saying. It's way deeper.
When it comes to hyper-personalization in Christmas email marketing, we can:
a) special offer
Your special offer can be based on the fact that a certain customer has been to your cafe or shopped with your online store.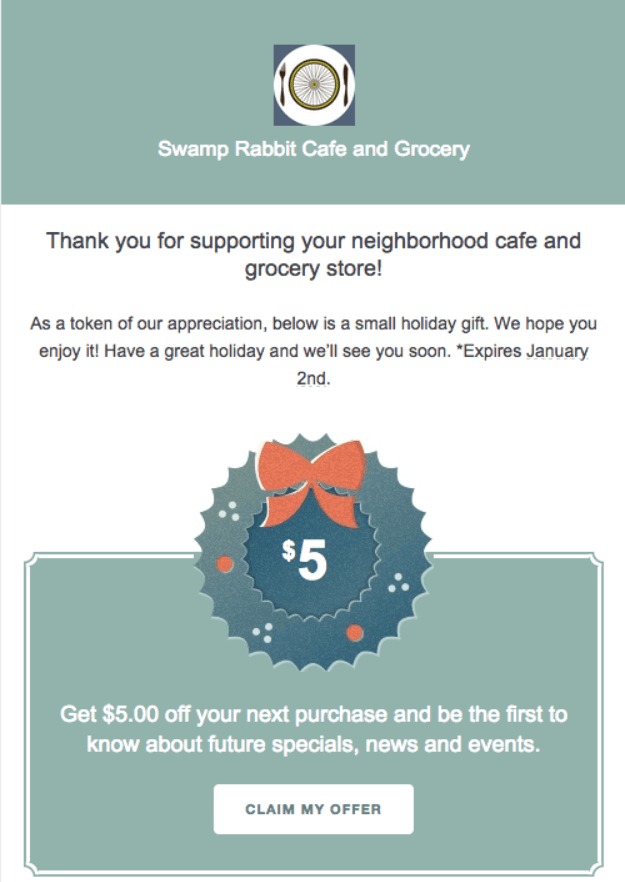 Also, the size of your offer depends on the amount the customers spent on your products. For instance, you can offer them a one-time generous offer or lifetime +10% sitewide (even in addition to your current sales);
b) detailed report
Remind your clients what you've been through together. First of all, customers will know you care about them and track their success, second of all, you might remind them how helpful and supportive you've been all year.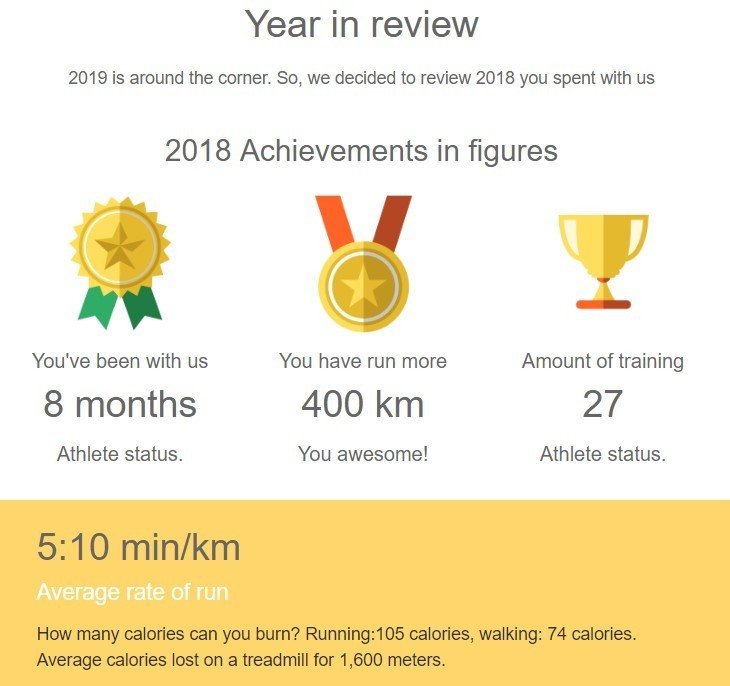 This is a great Christmas newsletter idea for business who provide consulting and legal services, who provide some tools to work with.
Note: you can keep your reports stern and formal, but Christmas email design won't hurt, also.
4. Value offer
No matter how much we love this holiday, we would not mind getting some discounts to buy presents for our family and friends.
There are three major kinds of discounts:
a) personalized discount
we described it in the previous paragraph — be it a coupon to all those who shopped with you just once or a lifetime discount who spent a certain amount of money on your services.
Or you can also start sale for your loyal customers sooner than for others;
b) conditional discount
If they spend a certain amount through 2019, then in 2020 they will have an additional discount to all your products and services.
This may encourage customers to shop with you again and again. Specify, that if they spend this very amount let's say by June, they will have their special discount starting from July 2019 to the end of 2020;
с) Christmas sale
This is the time when we are looking for special presents for our friends, family, beloved ones, colleagues, etc. Certainly, a little discount will be of great use.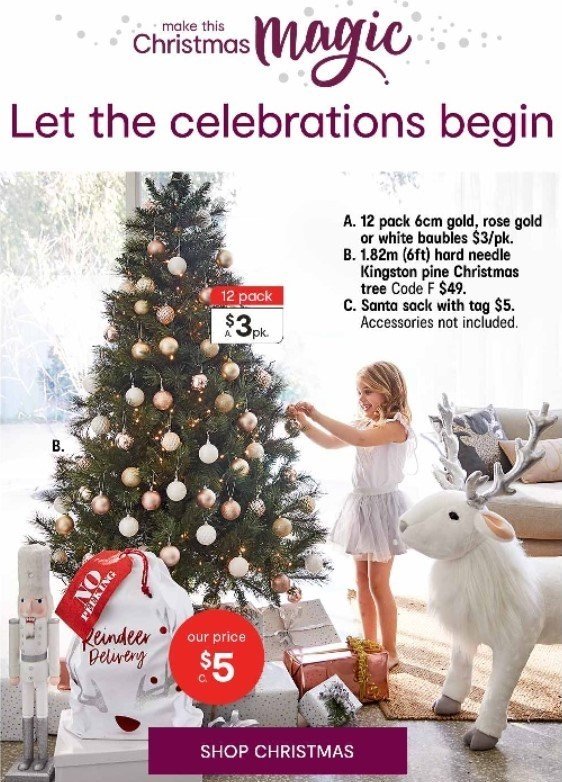 5. Sharing plans
You may either brag about your team's achievements throughout 2018 — clients would love to know they collaborate with / shop from a serious ambitious company as Readdle did
Or share your plans for the next year. People will love to know what you are up to and what to expect from you in 2019.
Now that we know what ideas to implement this season to indulge and entertain our recipients, we need to work on the design.
6. Contests
Competitions always win our interest. Some would like to participate, while others would love to watch and vote.
Canva really knows how to leverage the Christmas spirit by garnering audience engagement.
It's because everyone is already in the holiday spirit and you just need to entice them a bit more through your email marketing to interact with you during the holiday season.
7. Interactivity
All they talk about now at email and digital marketing conferences emails is interactivity in emails. Christmas is the best time for sending out interactive emails as they are meant first of all to entertain and astonish our recipients. The 1973 brand sure knows how to ignite the Christmas spirit.
What a magical Christmas newsletter!
8. Gratitude
Thank all your customers for having been with you for quite a long time or for just joining your company. Would your business exist without them? Right, it wouldn't. That is why the coming holidays are a good reason to thank people. To mention that you care about them. Emphasize they are not only your customers but also friends and maybe even a big family of yours.
Look at the example. It says nothing but "thanks". Show your concern and appreciation.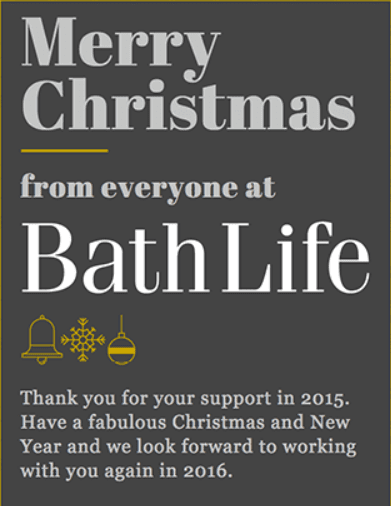 We hope these examples and ideas will help inspire your newsletter creation process for Christmas.
Christmas email design
Here is the list of the best Christmas email campaigns and top elements to work on in your emails:
1. Header
Header is the first email element our recipients see. Many companies ignore it in their Christmas newsletters, yet we find it very important.
Yes, your subscribers are already used to the standard colors of your company. And you are not obligated to change them. However, you can add "stars", "Christmas balls", "fireworks", etc. in the header.

What I loved about these animated balls is that:
this brand did not change its entire header, just spiced it up with seasonal decorations;
they started preparing us for Christmas in October. Yes, even their Halloween newsletters already had this vivid header.
2. Seasonal menu tabs
Yes, exactly. Why not add new tabs to your regular menu? This is a good idea especially for those who make seasonal products like candies, toys, decorations which are meant for Christmas time.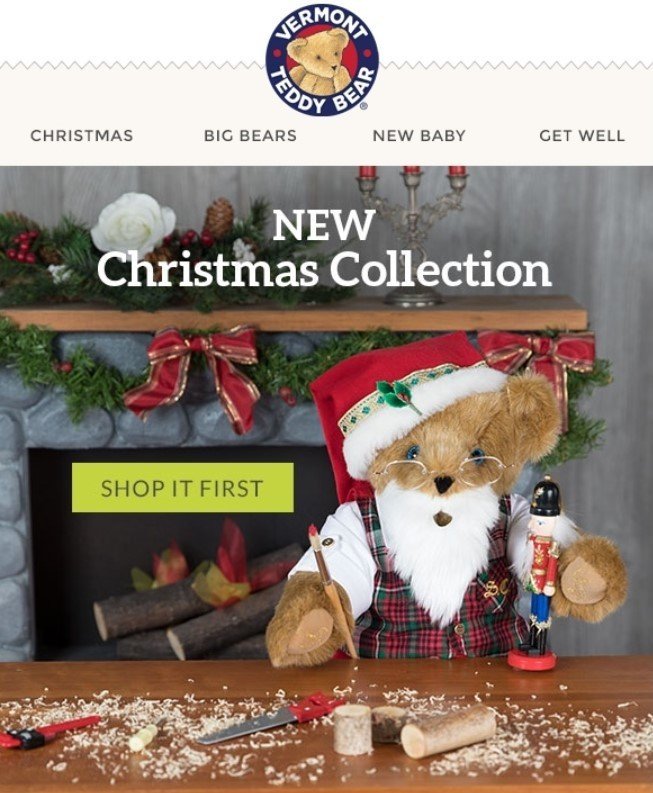 3. Embedded videos
What can spread the Christmas Spirit? Email video can. It will be lovely if you share a video where you and your big team wish everyone a Merry Christmas and a Happy New Year with your customers.
Or it can be at least just a thematic video — help customers feel that Christmas is coming.
4. Team photo
If for some reason, the CEO at your company and your colleagues are way too shy to talk on the video, you can at least add a photo of the entire team.
I would love to get to know your company and employees better.
Not only did Brighton share the photo of the team, but also thanked customers for letting the brand be a part of the recipients' lives.
5. Symbol of the year
In 2018, Yellow Dog was the queen of the year. This year, it will be a yellow piggy.
This particular element of Christmas emails will work only in the emails where you congratulate your users with the upcoming Christmas and New Year. You may either add a small piggy wearing Santa's hat, or just place a cute photo of this animal.
If you do not say a word about 2019, then skip this element in your emails.
Some companies prefer doing it in January-February when the Chinese Lunar year comes, some do it in December.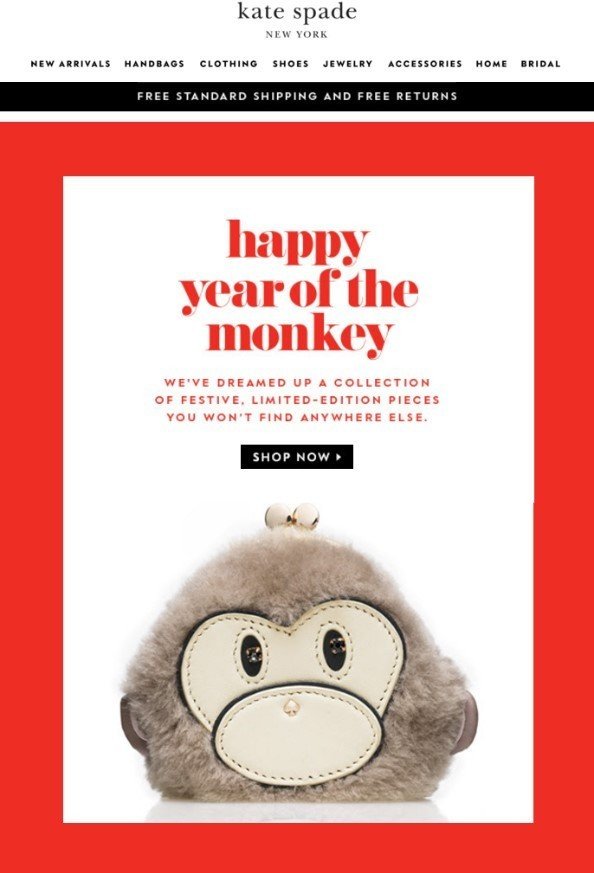 6. Matching colors and color combinations
If you think that your company style will be kinda damaged if you use such elements, you may just work on colors. That's it.
Speaking of colors, which ones are the most appropriate for the Winter Holidays? Analyses prove that cold colors are more acceptable. Don't hesitate to paint the body of your messages in blue and violet. And please do not overuse traditional green and red.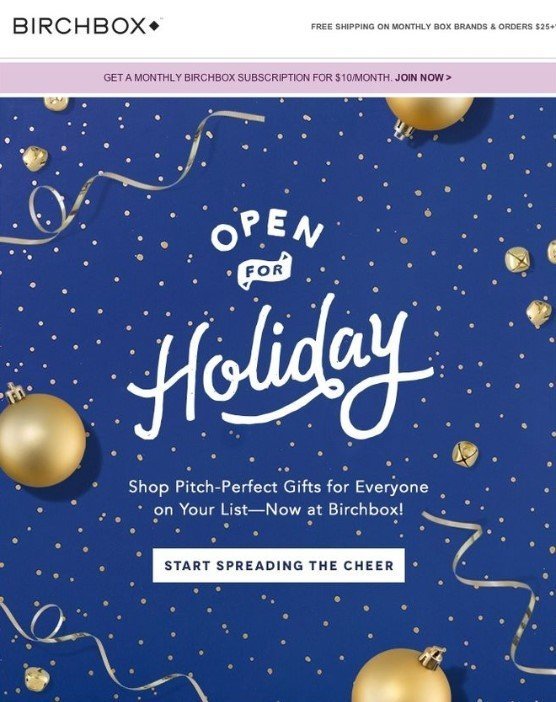 7. GIFs
If you feel like making your newsletters energetic, vivid — then add GIFs. It can be anything:
Snowflakes, Santa flying on his deer, sparkling Christmas tree, etc.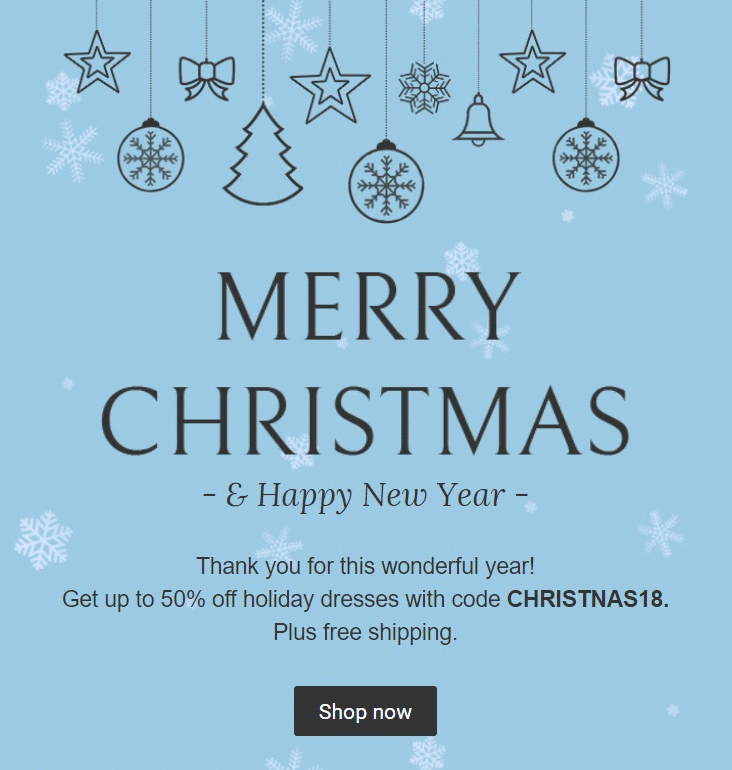 This is our interactive Christmas email template. You can place any copy over the animation, change the background color from the blue to any you like, even black.
8. Banners that are relatively close to Christmas
Who said that only fur trees, Santas and deer can set the mood? People having fun in the snow also deserve our attention.
9. Decorative elements
If playing with colors is not enough for you, but rich Christmas design is too much, you can try some decorative elements in between the blocks in your emails. It will let the recipients know that you are aware of the upcoming holidays, but the newsletter itself is not dedicated to Christmas.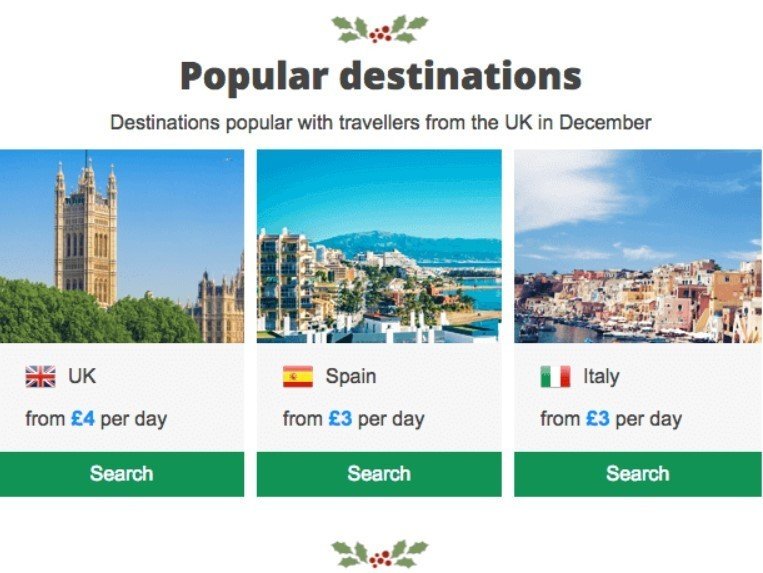 10. Background
Why use backgrounds? They make your email complete, make your email look like a greeting card.
But, as we've said above, greeting cards may be blocked by email clients. But there is the way out — make it out of containers and add a festive background.
Still, the chances are these email clients will not even show the background. Here's why we should also set a fallback color if the background is not displayed.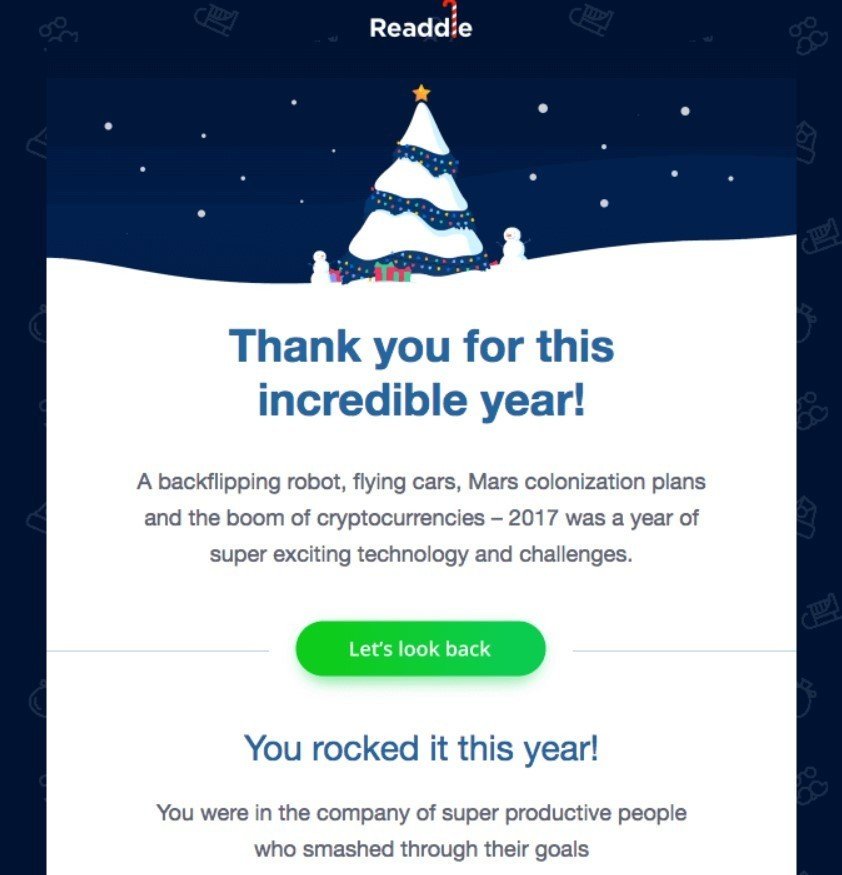 11. Footer
Regarding footer, for sure, no one is supposed to change it or exclude contact information from it. Never do it! But adding some holiday spirit will never harm.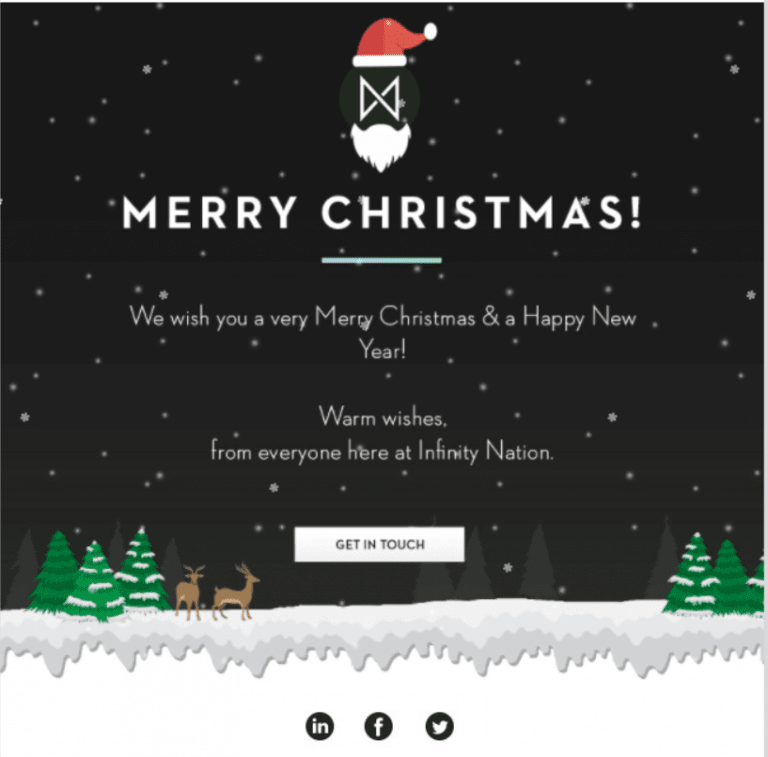 Btw, this email does consist of stripes, we can even see them.
Note: do not change the trigger emails' design. You greet newcomers who just got registered with your website. Leave your welcome emails the way they are now. Nevertheless, it won't hurt to work on the Christmas design for your confirmation emails.
Enjoy the holidays
This year you have done enough and Christmas is the family time, when you can rest and enjoy some time off! And do not forget to call your friends to thank them, too.
Christmas spirit is full of happiness, expectations of a better life, we are full of new ideas and strength to implement them.
Stripo has prepared a wide variety of Christmas and New Year email templates. Choose the one that you like best, in no time customize it down in accordance with your brand book. And your email is ready to go.
May the aforementioned ideas for Christmas newsletter you decide to implement bring you success!
This blog post has been co-written by Hanna Kuznietsova, Chief Content Officer at Stripo.email and Filza Naveed, Content Marketing Specialist at ContactMonkey.